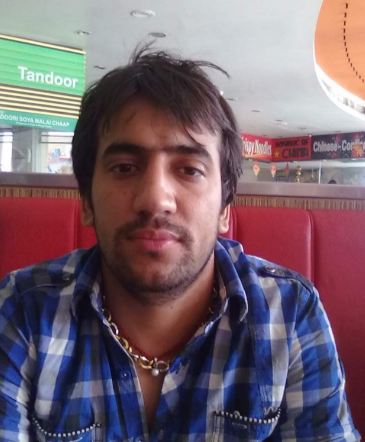 Neeraj Sehrawat, [1]The Caravan popularly known as Neeraj Bawana, is an Indian gangster. He was Delhi's most wanted gangster until his arrest in April 2015. As of 2021, Bawana is lodged in Tihar Jail, Delhi.
Wiki/Biography
Neeraj Bawana was born on Friday, 5 August 1988 (age 33 years; as of 2021) in Bawana, Delhi. His zodiac sign is Leo. He was not so good at studies in childhood and took his formal education only till class 10. [2]Hindustan Times His father wanted Neeraj to assist him with the tenting business that he earlier owned. In his teens, Neeraj developed a habit of indulging in fights for petty issues, even on the behalf of his friends. He often received scolding and beatings from his father for his such acts.
Physical Appearance
Height (approx.): 5′ 8″
Hair Colour: Black
Eye Colour: Black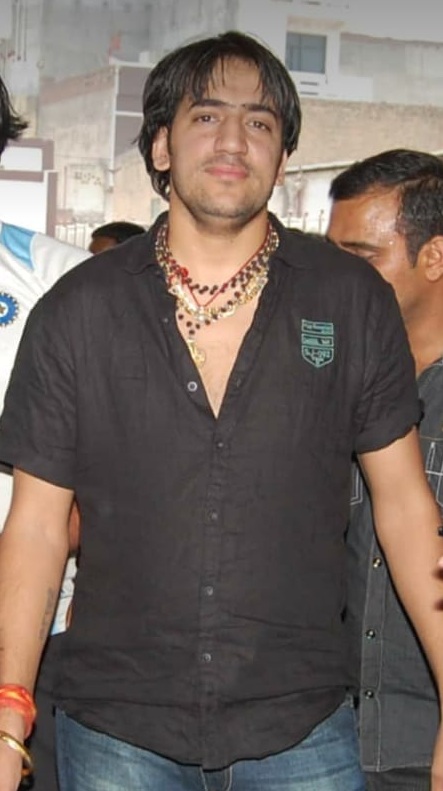 Family & Caste
Neeraj Bawana belongs to a Jat family. [3]Hindustan Times His father, Prem Singh, is a bus conductor for the Delhi Transport Corporation. His mother's name is Sudesh Kumari. He has an elder brother, Pankaj Sehrawat.
Stepping into the Crime World
Sehrawat began committing petty crimes like robbing people while he was in his teens. His first arrest was for a robbery in Haryana in 2004. Bawana served three months in jail and was later let out on bail. Shortly after, he was arrested again in 2005 for possessing arms without a license. This time, he was imprisoned for two years in Delhi's Tihar Jail. During his term in the Tihar Jail, Bawana met Fazal-ur-Rahman, a close associate of Dawood, who operated from Malaysia, Dubai, Nepal, and India and spent a few months with him. From Fazal, Bawana learned the tricks of the trade, i.e., how to keep the police at bay and using technology without being tracked. Reportedly, it was Rahman who persuaded Bawana to enter the business of extortion by sharing the stories of Dawood and his association with him.
Association & Rivalry with Neetu Daboda
Neeraj rose to fame after falling out with his once-crime-partner Surendra Malik alias Neetu Daboda. When Neeraj was still a fresher in the business of extortion, Neetu was a well-established name in the world of crime. They joined hands at one point and together carried out incidents of robbery, murder, and extortion for years. In 2011, Ajay alias Sonu Pandit, a resident of Tatesar village, Delhi, joined them. Slowly, Pandit became very close to Neeraj, and this became a reason for the distance between Neeraj and Neetu. Neetu felt that Sonu incites Neeraj against him and the duo could kill him. In 2012, Neetu kidnapped Sonu and brutally murdered him. The incident resulted in a split between Neeraj and Neetu. Bawana separated from Neetu and formed his own gang. Since then, there have been many gang wars between the two gangs. Many people have been killed in this gang rivalry. Daboda later lost his life in an encounter with the Special Cell of Delhi Police, but the gang rivalry continued.
Capture and Arrest in 2015
Expanding his operations in extortion and contract killings, Bawana led his gang to new heights. He started collecting a steady stream of money from factories operating in the Bawana village. He also got involved in gambling and betting dens operating within his areas of influence. In 2015, he was arrested from main Rohtak Road around 3:45 AM when he was on his way to meet his family. Bawana was then sent to the Tihar Jail in Delhi. In jail, he befriended Naveen Bali, Rahul Kala, Sunil Rathi, and Amit Bhura, all of whom later became a part of his gang. Neeraj was first lodged in jail number 1 of the Tihar Jail with other prisoners. However, he was later transferred to the high-security ward (jail number 2) after the Delhi police informed the jail authorities about him being in touch with his gang members inside and outside prison. As of 2021, he still operates his gang from inside the jail. His gang comprises over 50 henchmen who are involved in murders, robberies, extortion, and property-grabbing cases in the areas of Delhi, Haryana, Uttar Pradesh, and Uttrakhand.
Facts/Trivia
He loves watching movies in his leisure time.
Neeraj is fondly called Neetu by his friends and family members. He is also addressed as Bawana Crime Head. [4]

Hindustan Times
Neeraj is fluent in Hindi and English, and his dialect is Haryanavi.
In March 2015, Neeraj's mother and elder brother were arrested at IGI airport for allegedly carrying live cartridges while boarding a flight to Kolkata. [8]

Business Standard
Bawana often uses sophisticated foreign-made pistols to conduct crimes.
In 2019, he gave orders to kill his cousin sister and her boyfriend named Amit as he was against their relationship. While Neeraj's cousin suffered severe injuries, her partner died on the spot. [9]

The New Indian Express
In December 2019, Bawana wrote an application to the superintendent of jail number 2, Tihar Jail, Delhi, demanding an iPod, FM Radio, and homemade non-vegetarian food. In his application, he wrote that since he is kept in isolation in Tihar Jail, he required those items to pass time and maintain his sanity. [10]

Hindustan Times
As of 2021, there are more than 40 cases of extortion, land grabbing, murder, and attempt to murder registered against him.
In 2021, Bawana's name appeared in Sagar Rana's murder case. Reportedly, Bawana asked his gang members to accompany Sushil Kumar (who murdered Sagar) during the clash. [11]

The Times of India