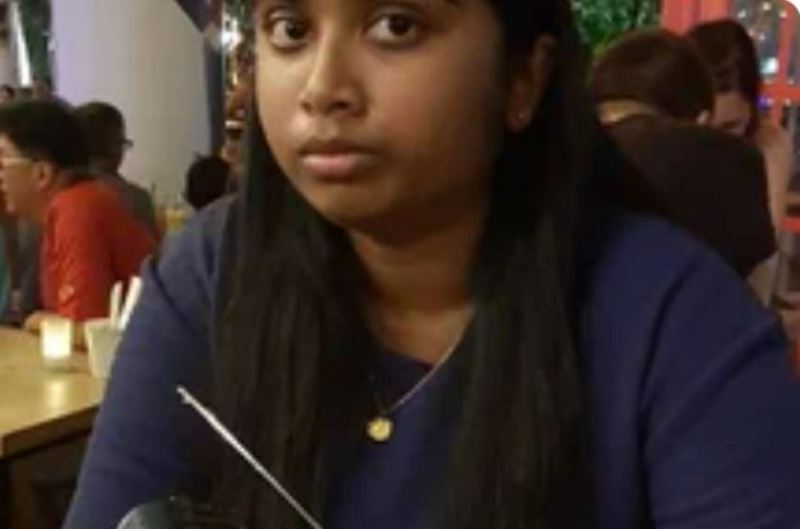 Saridewi Djamani (1978-2023) was a Singaporean citizen who was sentenced to death in 2018 for smuggling 30.72g of diamorphine (pure heroin); she was hanged to death in July 2023.
Wiki/Biography
Saridewi Binte Djamani [1]Al Jazeera was born in 1978 (age 45 years, at the time of death) in Singapore.
Family
Parents & Siblings
There is not much information about her parents. Saridewi has a sister.
Husband & Children
Saridewi was a divorcee. She is survived by a son.
Relationships/Affairs
Saridewi Djamani once dated a man named Syameer Alfy. [2]Singapore Law Watch
Djamani's Tale of Trafficking
Saridewi Djamani was involved in drug trafficking for a long period of time. She reportedly had a long history of drug abuse. She was initially apprehended but was released in 2014. As per sources, on 17 June 2016, around 3.35 pm, Djamani's accomplice, Muhammad Haikal Abdullah, met her at the HDB block near her flat on Anchorvale Road, Sengkang. He gave her a plastic bag containing drugs in exchange for two envelopes containing $15,550 in total. Little did the pair know, Central Narcotics Bureau (CNB) officers were closely observing their actions. Soon after Haikal left the block on his motorcycle, he was stopped at a traffic junction by the officers. Simultaneously, a team of officers proceeded to Saridewi's flat to apprehend her. Saridewi, who got alert from the noises outside the door, threw plastic bags filled with drugs out of her 16th-floor kitchen window and then let the officers come inside her house before they could manage to break in through the metal grille gate. The officers seized 30.72g of diamorphine during their search and both Saridewi and Muhammad Haikal were charged with drug trafficking; Saridewi was charged with trafficking 30.72g of diamorphine, while Muhammad Haikal was charged with trafficking 28.22g of the same drug.
Claims and Contradictions
Saridewi Djamani and Muhammad Haikal Abdullah were brought to trial on 11 April 2018. During the trial, Djamani reportedly asserted that she intended to keep 19.01g of the heroin for personal use and sell the remaining 11.71g. She claimed that she anticipated her heroin consumption would increase to as much as 12g a day during the fasting month. Haikal, on the other hand, claimed that he thought that he was delivering medicinal drugs for pain relief or for sexual performance enhancement. The trial judge See Kee Oon highlighted contradictions in Saridewi's accounts of her heroin consumption. She told investigators that she had stopped using heroin since her release from prison in 2014; however, in court, she claimed to have relapsed and said she was heavily addicted to heroin. Yet, her urine test conducted after her arrest in June 2016 did not show any signs of heroin use. Justice See concluded that Saridewi's varying and inconsistent accounts were a deliberate effort to minimize the extent of her involvement in the drug trafficking operation. Consequently, Justice See ruled that Saridewi was guilty as charged, and he duly convicted her. In 2018, Justice See, after evaluating the evidence, determined that Djamani neither acted as a courier nor suffered from diminished responsibility because of which she couldn't claim the alternative sentence of life imprisonment. As a result, Djamani was sentenced to death.
Plea for Mercy: Appeals and Final Verdict
After being sentenced to death, Djamani appealed to the Court of Appeal of Singapore. She requested permission to introduce new medical evidence, aiming to substantiate her claim that she was experiencing severe drug withdrawal symptoms. She argued that these symptoms were intense enough to affect her capacity to provide coherent and accurate statements. On 16 September 2020, the Court of Appeal allowed for a second hearing before the trial judge at the high court. Judge See deduced Djamani was only mildly affected by methamphetamine withdrawal when she gave her statements, and thus the statements were reliable. He added that although Djamani did not deny selling various drugs, including heroin, methamphetamine, cannabis, and Erimin from her residence, she tried to downplay the extent of her trafficking operation. Hence, her guilt was confirmed, and her death sentence was sustained. Following the remittal hearing, Saridewi made a second appeal to the Court of Appeal; however, on 6 October 2022, the three presiding judges, Chief Justice Sundaresh Menon and Judges of Appeal Andrew Phang, and Tay Yong Kwang, dismissed her appeal. They concurred with the trial judge's findings, thereby upholding the original judgement.
Death
After five years on death row, Saridewi Djamani was executed on 28 July 2023 at the Changi Prison Complex, also known as Changi Prison, in Singapore.
Facts/Trivia
According to a psychiatrist from the Institute of Mental Health, although Saridewi was a drug addict, she did not suffer from any mental illness or intellectual disability.
According to Djamani, she was unemployed and had to bear lots of expenses. These included her husband's failure to make a monthly maintenance payment of SGD$300 for nine years, her mother's medical expenses amounting to around SGD$100 per month, and her son's financial requirements, such as tuition fees (SGD$450) and school transportation (SGD$120). Furthermore, her own methamphetamine habit, which cost roughly SGD$13,500 monthly based on her daily intake of five to six grams at a rate of SGD$450 per five grams, added to her financial stress. [3]

Singapore Law Watch
After her ex-husband failed to provide financial support, Saridewi was financially assisted by her ex-boyfriend, Syameer Alfy, from January 2014 to November 2015. According to Saridewi, apart from this, she earned an income of about SGD$3000 to SDG$4000 which she generated from selling glassware. [4]

Singapore Law Watch
After her execution in 2023, Djamani became the first woman to be executed in Singapore for drug-related offences in almost two decades, following Yen May Woen's execution in 2004; moreover, she was the 15th person to be executed in the country since March 2022.
Saridewi Djamani's execution faced backlash from numerous individuals and organizations. Human rights groups including Amnesty International condemned Singapore's use of the death penalty for drug offences. They contended that it violates international law and has a minimal impact on deterring drug use. [5]

The Independent