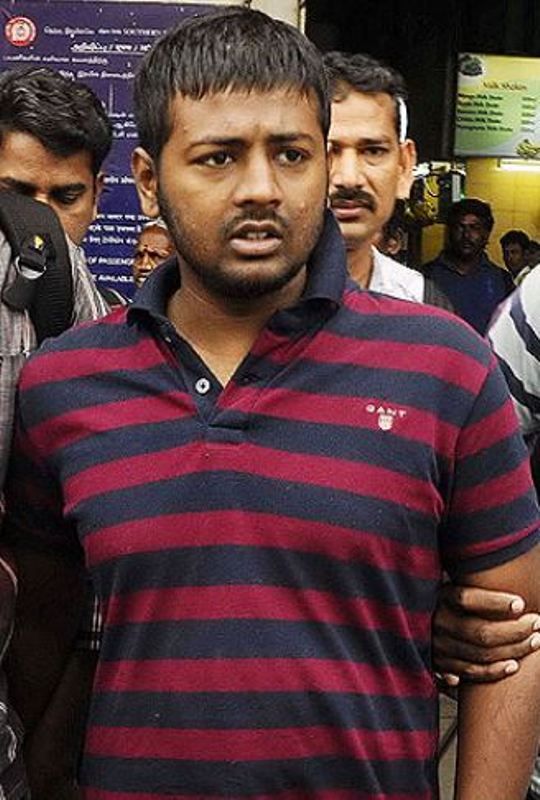 Sukesh Chandrasekhar is a noted Indian conman who is the prime  accused of a Rs. 200-crore money laundering case investigated in 2021.
Wiki/Biography
Sukesh Chandrasekhar, also known as Bala Ji, [1]Hindustan Times was born in 1989 (age 34 years; as of 2023) in Bhawani Nagar, Bangalore. He attended Bishop Cotton Boys' School, Bangalore for primary education and Madurai University for secondary education. He was fascinated with luxurious cars and sports cars since childhood. He also worked as an intern for arranging some car events in his city during his university days.
Physical Appearance
Height (approx.): 5′ 10″
Eye Colour: Black
Hair Colour: Black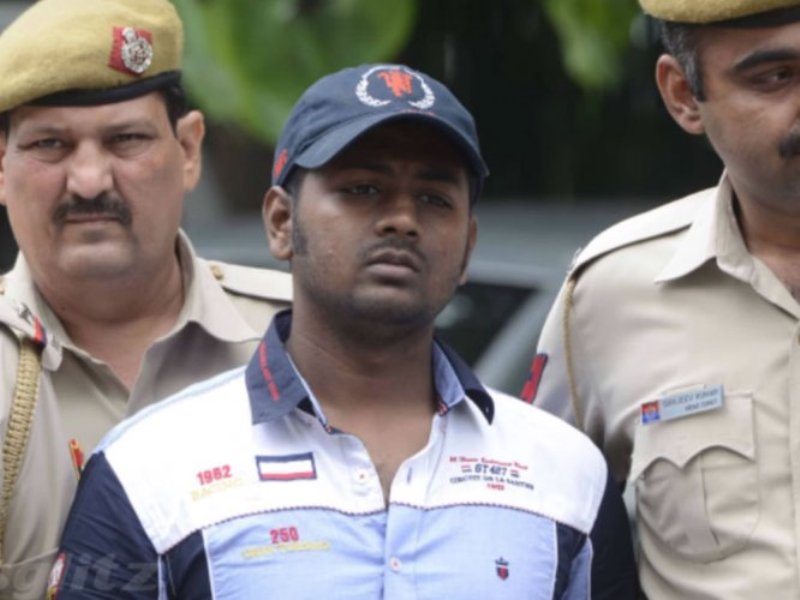 Family
Parents & Siblings
Sukesh Chandrasekhar was born in a middle-class family in Bengaluru. His father's name is Vijayan Chandrashekhar.
Wife
Sukesh Chandrasekhar is married to an Indian actress, Leena Maria Paul. Leena has acted in various popular movies including 'Madras Cafe.' According to sources, Leena once got pregnant with Sukesh, but she aborted her pregnancy soon after she got to know about it. Reportedly, in 2011, Sukesh Chandrasekhar and his wife got separated from each other, but after some time, they started living together again.
Relationships/Affairs
Sukesh Chandrasekhar, during the Rs. 200 crore extortion case investigation, confessed that he had a romantic relationship with popular Indian actress Jacqueline Fernandez. [2]The Quint Sukesh's advocate, Anant Malik, released an official statement for the same. Later, a romantic picture of Sukesh and Jacqueline, in which Sukesh was seen kissing Jacqueline on her checks in a mirror selfie, went viral on social media. Jacqueline's manager, on behalf of her, denied her having any relationship with Sukesh and his wife.
Fraudulent Activities
Sukesh Chandrasekhar, since childhood, was fascinated with the high-end expensive cars and luxurious lifestyle. To fulfil his dream of living that extravagant life, he started scamming people to make a great amount of money in very little time. Sukesh conned people by presenting himself as a friend of the son of a well known senior politician. He was arrested for the first time when he cheated a family friend for Rs. 1.5 crore at the age of seventeen only. Even after getting bail for his first crime, Sukesh Chandrasekhar continued to cheat people with his tricks to earn crores of money. He promised people to provide them with government jobs or properties. Being a minor, Sukesh could not drive any vehicle legally, to fulfil his urge to do so, he forged the signature of the Bangalore police commissioner and published a certificate, allowing him to drive anywhere in Karnataka. 
In 2017, Sukesh Chandrasekhar became the talk of the town after he was arrested by the Delhi Police officials in connection with the two-leaves symbol bribery case from a hotel room on 16 April 2017. He allegedly played the middleman of the All India Ann Dravida Munnetra Kazhagam (AIADMK) deputy general secretary, TTV Dhinakaran. Reportedly, TTV Dhinakaran hired Sukesh to approach the Election Commission officials to announce the judgement in favour of the Sasikala faction of the AIADMK for the two-leaf symbol. According to sources, Sukesh charged a sum of Rs. 50 crore for influencing the Election Commission officials. The FIR filed by the crime branch police against Sukesh Chandrasekhar presents that Sukesh denied having any money but a bag filled with bundles of Rs 2,000 notes amounting to Rs 1.3 crore was found in his room. The money was seized along with Sukesh's Mercedes-Benz, which was parked in the hotel's parking lot. Sukesh Chandrasekhar requested bail as he denies having a connection with TTV Dhinakaran but there were a total of 24 FIRs lodged against him. His bail was denied once by the high court and thrice by the trial court. In 2021, Sukesh Chandrasekhar, who was on Interim bail, was again arrested by the Delhi Police's Economic Offences Wing officials in connection with the cheating case of Fortis Healthcare promoter Shivinder Mohan Singh's wife, Aditi Singh, who he conned with Rs. 200 crore. His wife, Leena Maria Paul, was also arrested in the same case for helping her husband in the fraud. A total of 13 accused, including Kamlesh Kothari, Joel Jose Matthews, Arun Muthu, and B Mohan Raj, were arrested in the Rs 200-Crore extortion case.
According to the police, Chandrasekhar posed as a senior official of the Law Ministry and offered to help her secure bail for her husband in return for a large sum of money. During the investigation, it was found that Sukesh Chandrasekhar was allegedly running an extortion racket from behind the bars of Rohini jail. He used an iPhone 12 Pro Max and a Samsung phone with Israeli phone numbers to run his business. He provided at least Rs. 1 crore per month to hawala dealers and police officials in exchange of providing him with the stuff he wanted. A senior police official said,
He was living in the jail like a king. It seems all officials of Rohini jail were involved because of the facilities given to him. An entire barrack vacant of all other inmates was given to him. He had covered the CCTV cameras as well. He was freely using his mobile to run the extortion racket for a year."
He added,
He also had a spoofing app to impersonate government officials and politicians to lure his targets. He used to brainwash his people through this. Like in a case, he said to a woman that her husband could get bail if they were with the government."
Talking about the involvement of Jail officials in the case, he said,
An assistant jail superintendent and the deputy superintendent of Rohini Jail were found involved in the racket and they have admitted to having helped the accused. The two jail officials were also arrested."
SukeshChandrasekhar, during the Rs 200-Crore extortion case investigation, claimed to have connections with Bollywood actresses Nora Fatehi and Jacqueline Fernandez. Sukesh claimed to have gifted Nora a luxury car worth Rs. 1 crore. However, Nora's spokesperson explained the matter by releasing a press statement that mentioned Nora Fatehi as a victim of Sukesh. The press release stated,
On behalf of Nora Fatehi, we would like to clarify the various conjectures floating around amongst the media. Nora Fatehi has been the victim around the case and being a witness, she is co-operating and helping the officers in the investigation. She does not know or have any personal connection with the accused and has been called by ED to strictly help with the investigation. We would like to request our fellow friends in the media to refrain from slandering her name and making any statements before any official information is released."
Talking about Jacqueline Fernandez, Sukesh Chandrasekhar revealed to have a romantic relationship with her. During his interim bail in 2021, he met Jacqueline a couple of times and arranged a private jet for her convenience. A picture of Sukesh kissing Jacqueline on her cheeks also went viral during the controversy. A spokesperson of Jacqueline Fernandez responded to Sukesh's claims by saying,
Jacqueline Fernandez is being called to testify as a witness by the ED. She has duly recorded her statements and in future will also be completely cooperating with the agency in the investigations. Jacqueline also categorically denies alleged slanderous statements made about the relationship with the involved couple."
As per the chargesheet filed by the ED, Jacqueline did not take interest in talking to Sukesh, so he called her from the home ministry headed by Amit Shah, and he posed himself as a high-ranking official of the ministry. Reportedly, Sukesh used this tactic after Fernandez declined to talk to him when he tried to contact her through her make-up artist. The ED claimed that in a 'spoof-call' that he made to the actress, Sukesh posed himself as a "very important person in the Government," and he also claimed that he belonged to Jayalalithaa's political party and was the owner of Sun TV…" According to the ED, the actress remained in contact with Sukesh till his arrest during which he "provided various gifts to her and her family members, arranged chartered flights for her to fly within India and her hotel stay, made payments in cash to a script writer on (her) behalf… All these expenses/payments were made by Sukesh Chandrashekhar out of proceeds of crime acquired through criminal activities related to a scheduled offence." When Jacqueline Fernandez was interrogated by the ED, she admitted that she "received gifts viz three Gucci and Chanel designer bags, two Gucci outfits for gym wear, a pair of Louis Vuitton shoes, two pairs of diamond earrings and a bracelet of multi-coloured stones, and two Hermes bracelets. She also received a Mini Cooper, which she returned." [3]The Indian Express In February 2023, she reportedly received a legal notice of Rs. 100 crore from conman Sukesh who claimed that she damaged his reputation after giving statements against him publicly. The actress spoke against him in court and with the media in January 2023 during which she revealed that Sukesh proposed to her for marriage in 2018 when she met him in Tihar Jail and gave her Rs. 2 lahks as 'Shagun;' however, according to Chahatt, Sukesh later started blackmailing her over her visit to Tihar. [4]News 18 Chahatt said,
I didn't want anyone to know that I was in Tihar jail. I was also worried about it affecting my marriage, and so I agreed to give them the money. Among other things, it did take a toll on my marriage, and my husband and I separated. Maybe I should have approached the police and lodged a complaint. But things kept happening one after the other and I just wanted to get out of it"
Facts/Trivia
Sukesh Chandrasekhar owns a number of luxury cars including Land Rover Range Rover, Volvo XC90, Mercedes-Benz GLA, Land Rover Range Rover Velar, Audi A4, BMW X5, Audi A6, Rolls-Royce Phantom, and many more.
On 11 August 2023, Sukesh Chandrasekhar, who affectionately calls Jacqueline Fernandez "Bomma," penned a heartfelt letter to her on her birthday. Writing from Mandoli jail, Delhi, Sukesh expressed his love and warm wishes, sharing how much he missed her. He also promised that they would celebrate her next birthday together in a truly extraordinary way.