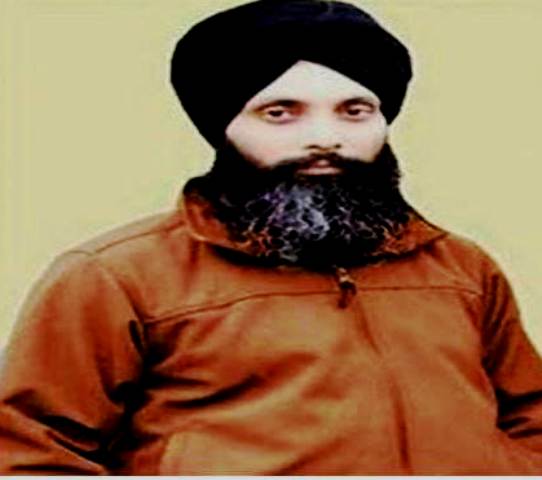 Hardeep Singh Nijjar (1977-2023), popularly known as Nijjar, was an Indian-born Canada-based Khalistani extremist who was the chief of the Khalistan Tiger Force (KTF), a Sikh extremist militant group. He was one of the most wanted terrorists in India. He died on 18 June 2023 in Canada on 18 June 2023.
Wiki/Biography
Hardeep Singh Nijjar was born on Tuesday, 11 October 1977 (age 45 years; at the time of death) in Bhar Singh Pura village, Jalandhar, Punjab. His zodiac sign is Libra.
Physical Appearance
Height (approx.): 5′ 6″
Hair Colour: Salt and Pepper
Eye Colour: Dark Brown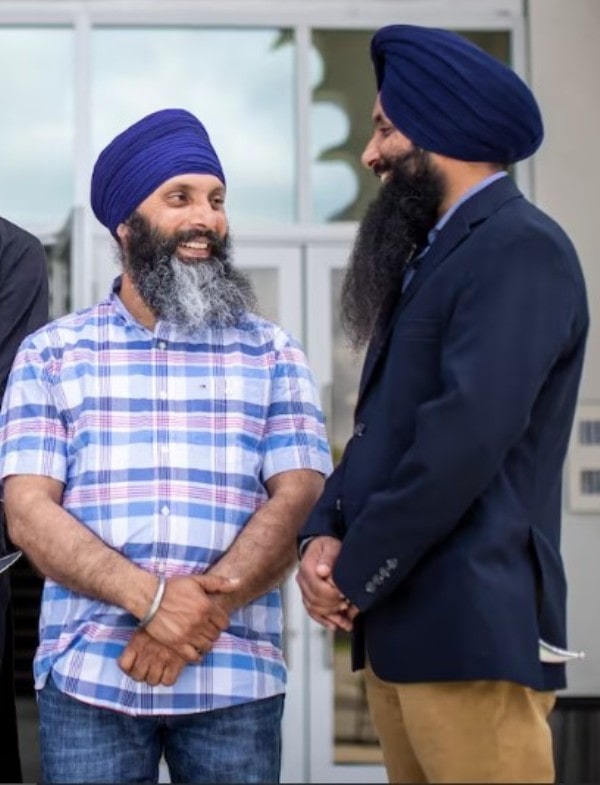 Family
Hardeep Singh Nijjar belonged to a Sikh family hailing from Jalandhar, Punjab, which migrated to Canada in 1996.
Parents & Siblings
His father's name is Piara Singh.
Wife & Children
There is not much information about his marital status.
Religion
Hardeep Singh Nijjar followed Sikhism.
Address
He resided at 12551 89-A AVE, Surrey, BC-1A9, Canada.
Involvement in the Khalistani movement
According to sources, after Hardeep Singh Nijjar moved to Canada with his family, he earned a living by working as a plumber. Hardeep Singh was one of the masterminds involved in the 2010 bombing of the Satyanarayan Mandir in Patiala, which led to several people getting injured. In 2013-14, Nijjar went to Pakistan, where he met Jagtar Singh Tara, the then commander in chief of the Khalistani Tiger Force (KTF). On 23 January 2015, the Government of India issued a Look Out Circular (LOC) against Nijjar following which the Indian government asked the Canadian government to extradite him to India.
In December 2015, the Indian intelligence agencies informed the Government of Canada of the small arms training camp organised by the Nijjar-led KTF in British Columbia, but the Canadian authorities did not take any action against Hardeep, citing a lack of evidence. Nijjar, in an interview, refuted the claims of the Indian government and said,
I am a Sikh nationalist who believes in and supports Sikhs right to self determination and independence of Indian occupied Punjab through a future referendum. I have never believed in, supported or been involved in any violent activity. For the past several years I have been actively highlighting the human rights violations committed against Sikhs in India. Some of my activities include the campaign to recognize 1984 anti-Sikh violence as genocide; raising awareness about torture and extra judicial killing of Sikhs by Indian security forces; and, as noted above, advocacy for Sikhs' right to self-determination of Indian occupied Punjab."
On 14 March 2016, the National Investigation Agency (NIA) issued a Red Corner Notice (RCN) against him. In April 2018, he was taken into custody by Canadian law enforcement agencies; however, he was released after some time due to a lack of actionable evidence. Thereafter, Nijjar became the president of the Guru Nanak Sikh Gurdwara in Surrey, Canada. It was reported that he did so by forcing the Gurudwara committee to elect him as the president. Thereafter, he collaborated with the banned Canadian organisation Sikhs For Justice (SFJ) and played a crucial role in organising the Referendum-2020 in Brampton, Canada.
In the same year, Captain Amarinder Singh-led Punjab government seized Nijjar's property in his ancestral village. It was reported that the government had seized 11 kanals and 13.5 marlas of land. In July 2020, the NIA designated him as an individual terrorist. In 2022, the NIA announced a reward of Rs. 10 lacs on Hardeep Nijjar's head after filing a chargesheet against him for the killing of a Hindu priest Kamaldeep Sharma in Jalandhar, Punjab.
In the same year, he was charge-sheeted by the NIA for masterminding the killing of Ripudaman Singh Malik, one of the accused of the 1985 Air India bombing. Thereafter, he was appointed as the director of the Sikhs For Justice (SFJ). According to sources, Nijjar played a pivotal role in organising and executing anti-India protests in Canada in 2023 outside the Indian embassy. Hardeep reportedly worked with Lawrence Bishnoi by providing logistics to his gang members stationed outside India. Additionally, Nijjar was also affiliated with the Khalistani group Babbar Khalsa International (BKI).
Death
Hardeep Singh Nijjar was shot dead by two unidentified gunmen in the Guru Nanak Sikh Gurudwara premises in Surrey, Canada, on 18 June 2023 at around 8.27 pm. According to sources, Nijjar was killed because of the infighting raging between different Khalistani organisations in Canada. [1]Deccan Herald
Facts/Trivia
According to sources, Nijjar was considered the next key person of the banned separatist group Sikhs for Justice (SFJ) after Gurpatwant Singh Pannun, one of the main leaders of the Khalistan movement.
It is reported that Hardeep Singh Nijjar got involved in terrorism after joining Babbar Khalsa International (BKI).
In 2012, Nijjar submitted a petition with more than 20,000 signatures to the United Nations General Assembly (UNGA) in Geneva, Switzerland, demanding an independent investigation into the 1984 anti-Sikh riots in India.
As per reports, Nijjar masterminded the assassination of Baba Bhaniara, a religious leader, in 2014.
According to some sources, he trained Mandeep Singh Dhaliwal, a gangster, in a training camp which was conducted in Canada in 2015.
Nijjar reportedly joined hands with a Canada-based gangster named Arsh Dalla in November 2020. According to police officials, they were involved in the murder of Manohar Lal, a follower of Dera Sacha Sauda, which took place at Lal's office in Bhagta Bhai Ka, Punjab, in 2021.
In 2021, he received the Radical Desi Medal of Courage for his contribution to the Khalistani movement.
As per reports, more than 10 FIRs were registered against him for his involvement in activities like identifying, connecting, training, and funding Khalistani cells in India.
In September 2023, Justin Trudeau, Prime Minister of Canada, expelled an Indian diplomat after accusing India of using its intelligence agency, R&AW, to murder Nijjar. In retaliation, the Government of India also expelled a senior Canadian diplomat after which the Canadian government clarified that the dismissal of the Indian diplomat from Canada was not aimed at provoking India but to request them to solve the matter appropriately and without violence. [2]

Hindustan Times [3]

BBC
In the same year, Congress MP Ravneet Singh Bittu, on the other hand, claimed that Justin Trudeau's party had received funds from many terrorists including Nijjar. Bittu further alleged that Nijjar had come to Canada from India in 1993, and he was the right hand of the killers who assassinated his grandfather Beant Singh in 1995. [4]

India Today
In 2023, Canadian politician Jagmeet Singh pledged to seek justice for Nijjar; he expressed his dedication to this cause through a post on social media following Justin Trudeau's remarks. Jagmeet Singh emphasized that he would spare no effort, even if it would mean holding Prime Minister Narendra Modi accountable in the process. [5]

India Today The post read,


Today we learned of allegations that agents of the Indian Government murdered Hardeep Singh Nijjar – a Canadian killed on Canadian soil. I will leave no stone unturned in the pursuit of justice, including holding Narendra Modi accountable."
In 2023, the US Justice Department accused an Indian named Nikhil Gupta of plotting the assassination of Gurpatwant Singh Pannun, a lawyer and Khalistani militant, in New York. The indictment issued by the US Justice Department revealed that Nikhil, who planned the assassination in association with an Indian agent referred to as CC-1, once told an alleged 'hitman' that Hardeep Singh Nijjar was also a target; the hitman was initially contacted by Nikhil to kill Pannun; however, he later turned out to be an undercover US law enforcement officer. [6]

The Guardian