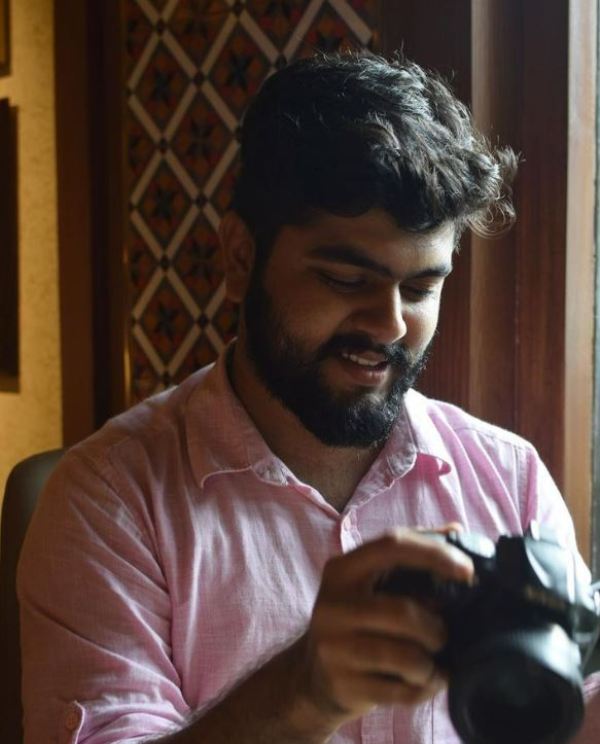 Aftab Poonawala is an Indian food blogger who murdered his live-in partner Shraddha by chopping off her body into 35 pieces and disposing of them in the forest area of Chhatarpur in Delhi in 2022.
Wiki/Biography
Aftab Amin Poonawala was born on Thursday, 23 June 1994 (age 28 years; as of 2022) in Vasai, Maharashtra.
He studied at St. Francis High School in Vasai West, Maharashtra. He pursued a Bachelor of Management Studies degree (2012-2015) at L. S. Raheja College in Mumbai. [1]Aftab Poonawala – Facebook According to sources, Aftab enrolled himself in one of the colleges in Santacruz but left his studies midway.
Physical Appearance
Height (approx.): 5′ 6″
Hair Colour: Black
Eye Colour: Black
Family
Aftab Poonawala belongs to a middle-class Muslim family in Diwanman, Vasai West, Mumbai.
Parents & Siblings
Aftab's father, Amin Jafarali Poonawala, is a wholesale supplier of shoes, and his mother, Munira Amin Poonawala, is a homemaker. Aftab has a younger brother named Ahad Amin Poonawala.
Other Relatives
His grandfather's name is Jafarali Poonawala.
Religion
Aftab Poonawala follows Islam. He belongs to the Khoja community, [2]The Times of India a Muslim community converted from Hinduism to Islam in the 14h century under the influence of peers/pirs (the Sufi spiritual guides).
Career
Food Blogger
Hungrychokro Escapades
Aftab Poonawala, after leaving his studies midway, started food blogging and formed a page on social media by the name 'Hungrychokro Escapades.' Aftab started this business in collaboration with his brother who dealt with photography for the page. [3]Hungrychokro Escapades
Relationships/Affairs
Shraddha Vikas Walker: A Bone-Chilling Love Story
An Online Love
Reportedly, Aftab Poonawala, while he was working as a graphic designer, met Shraddha Vikas Walker, who was working at an IT-based call centre in Mumbai, through a dating app named 'Bumble' [4]DNA in 2018. Soon, the duo fell in love and planned to stay together.
Disapproval From Parents
As claimed by some media outlets, Aftab and Shraddha were together for three years. [5]Hindustan Times According to reports, after receiving disapproval from their parents, the couple shifted to Delhi in March 2022 and started living in a rented house in the Chhatarpur area, Mehrauli. Reportedly, Shraddha left her home and told her parents that she could take decisions in her life as she was an adult. [6]The Times of India
A Violent Relationship
In an interview, Shraddha's friend, Rajat Shukla, revealed that Shraddha once told her friends that Aftab would often beat her, and she wanted to leave him but couldn't do so. Rajat Shukla mentioned that Shradhha told her friends that she was in a relationship with Aftab since 2018. Rajat Shukla said,
Today suddenly the news flashed on the mobile of her murder. I was shaken to the core of my soul that my friend has been murdered. She had told us in 2019 that she was in a relationship since 2018. They lived together. Initially, they lived happily, but then Shraddha started saying that Aaftab beats her. She wanted to leave him but couldn't do so." [7]The Times of India
Loved To Pieces
Reportedly, Shraddha and Aftab, after shifting to Delhi, had arguments frequently as Shraddha allegedly used to force him to get married to her. Some reports claim that the couple decided to go for a trip to the hills in the month of March and April to start afresh. [8]The Times of India On 18 May 2022, after being allegedly pressurised by Shraddha for marriage, Aftab strangled her to death and chopped off her body into 35 pieces, which Aftab kept in a 300-litre refrigerator in the rented flat in Delhi; he disposed of Shraddha's body pieces in a row in and around the city in the midnight. Some sources claim that Shraddha and Aftab would often fight over household items and daily expenses.
Premeditated Murder
According to some media outlets, Aftab watched many crime movies and web series to execute the murder. [9]Hindustan Times Reportedly, Aftab formulated the plan from 'Dexter,' an American crime drama web series, which shows the life of a man who commits crimes in the night and spends his days solving them. According to Delhi police sources, Aftab used a mini saw to chop Shraddha's body, and he threw her clothes into a garbage van. To avoid suspicion, Aftab used Shraddha's social media [10]The Times of India and paid her credit card bills till June 2022. [11]The Times of India
The Trace and Arrest of Aftab Poonawala
Reportedly, in September 2022, one of Shraddha's friends informed her father that she was not in contact with his daughter for almost 2.5 months, following which Shraddha's father filed a missing report at Manickpur police station in Vasai, Maharashtra on 12 October 2022; [12]The Times of India however, the case was transferred to Mehrauli police station in New Delhi based on Shraddha's last location. [13]The Times of India
Her father suspected Aftab's involvement in the disappearance of his daughter. According to sources, on 3 November 2022, Aftab was called by the Mumbai police for questioning, where he said that Shraddha had left the house in May after a fight. [14]The Times of India Aftab was arrested on 11 November 2022 from his house in Chhatarpur under the IPC sections 302 (murder) and 201 (causing disappearance of evidence of an offence committed). [15]The Times of India
In an interview, Ankit Chauhan, Additional Deputy Commissioner of Police (DCP), South Delhi, told the media that Aftab confessed his offence and said that he disposed of Shraddha's body in the forest area near Chhatarpur Enclave. Ankit Chauhan said,
The accused told us that he chopped her body into pieces and disposed them in forest areas near Chhatarpur Enclave. He has been arrested and investigation is on." [16]NDTV
On 15 December 2022, Aftab's bail plea was filed before the court, which was later withdrawn by Aftab on 22 December 2022. M S Khan, Poonawala's private attorney, later said that the bail application was filed due to "miscommunications" between them. [17]The Hindu A Delhi court, on 23 December 2022, extended his judicial custody by 14 days. [18]The Hindu He was charged with murder in the Shraddha Walker murder case by the Saket Court in Delhi on 9 May 2023. During the announcement of the order, ASJ Manisha Khurana Kakkar stated,
On May 18, 2022, after 6:30 am, you committed the murder of Shraddha Walkar and the offence is punishable under Section 302 of the Indian Penal Code (IPC). Between May 18 and October 18, knowing that offence has been committed, you cut her body into pieces with an intention to disappear evidence, and disposed of her body in Chattarpur and in other places. You have, thereby, committed the offence of disappearance of evidence." [19]India Today
Facts/Trivia
His name is also spelt as Aftab Poonawalla,  Aftab Poonawala, Aftab Amin Poonawalla, and Aaftab Poonawala.
According to sources, Aftab would take the pieces of the body in a black foil and throw them into the forest area without the foil. [21]

NDTV He would also feed some of the pieces to the strays. [22]

The Times of India
According to reports, Shraddha's father, Vikash Walker, looked at the case from the 'love jihad' angle and demanded the death penalty for the accused. Vikas Walker, in an interview, said,


I suspected a love jihad angle. We demand the death penalty for Aftab. I trust Delhi Police and the probe moving in the right direction. Shraddha was close to her uncle and didn't talk to me much. I was never in touch with Aftab. I lodged the first complaint in Mumbai's Vasai." [25]DT Next
An investigation revealed that Shraddha had complained to the police at Tilunj in Vasai, Maharashtra, stating that she feared she would be cut into pieces by Aftab. She reportedly complained to the police through a letter, dated 23 November 2020, after Aftab beat her up at the flat where they lived together. [26]

NDTV She wrote,


Today he tried to kill me by suffocating me and he scares me and blackmails me that he will kill me, cut me up in pieces and throw me away. It's been six months he has been hitting me but I did not have the guts to go to the police because he would threaten to kill me."
References

↑

1
Aftab Poonawala – Facebook

↑

2
The Times of India

↑

3
Hungrychokro Escapades

↑

4,

↑

24
DNA

↑

5,

↑

9
Hindustan Times

↑

6,

↑

13
The Times of India

↑

7,

↑

10,

↑

23
The Times of India

↑

8,

↑

11,

↑

12,

↑

14,

↑

22
The Times of India

↑

15
The Times of India

↑

16,

↑

20,

↑

21
NDTV

↑

17
The Hindu

↑

18
The Hindu

↑

19
India Today

↑

25
DT Next

↑

26
NDTV