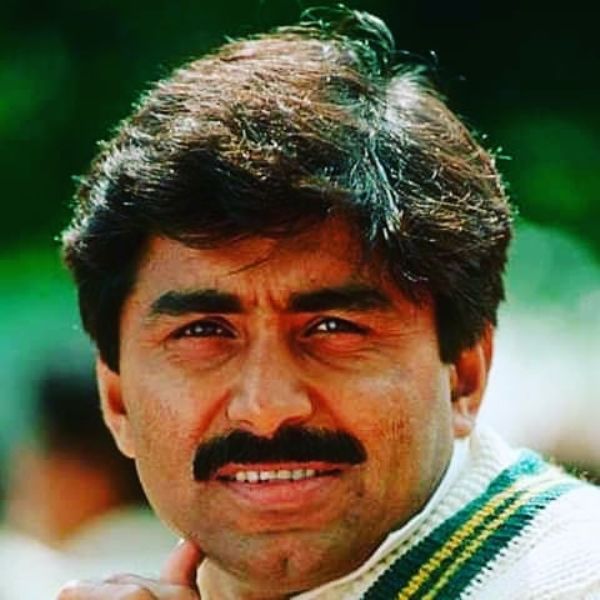 Javed Miandad is a former Pakistani cricketer, coach, captain, selector, and commentator. He was a member of the Pakistani team that won the 1992 Cricket World Cup. He also coached the Pakistan cricket team and was removed later due to his differences with the Pakistan Cricket Board.
Wiki/Biography
He was born on Wednesday, 12 June 1957  (aged 65 years; as of 2022) in Karachi, Pakistan. His zodiac sign is Gemini. His family moved from Ahmedabad, Gujarat, India to Karachi, Pakistan during the Partition of India. [1]The Telegraph He grew up in a family of cricketers, and his father used to manage the sports club The Muslim Gymkhana in Karachi, Pakistan.
Physical Appearance
Height (approx.): 5′ 8″
Hair Colour: Black
Eye Colour: Brown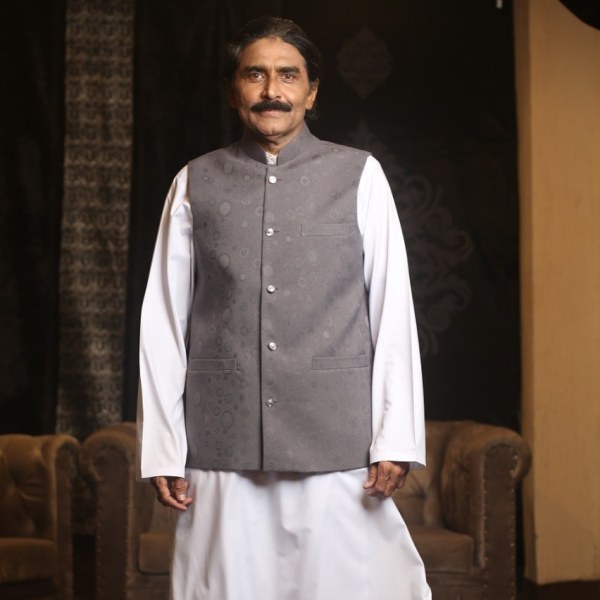 Family
He belongs to a Mohajir family. [2]The Telegraph
Parents & Siblings
His father Noor Mohammad Miandad was an intelligence officer in the police department in Baroda (now Vadodara) before India's Partition, and after moving to Karachi, he worked as a grader at the Karachi Cotton Exchange. Noor was an enthusiastic cricketer who was the secretary of the Muslim Gymkhana and an office-holder in the Karachi Cricket Association. [3]The Telegraph Javed has 4 brothers, Anwar Miandad, Bashir Miandad, Sohail Miandad, and Hamif Miandad, and a sister, Safia Iqbal who is the mother of Faisal Iqbal, a famous Pakistani cricketer; Safia Iqbal passed away on 31 July 2021.
Wife & Children
He fell in love with Tahira Saigol and got married to her in 1981. Her father's name is Khalid Saigol, and her mother's name is Farida Hayat. He has 2 sons and a daughter. His son Junaid Miandad, who studied at Oxford University, is married to Mahruk, the daughter of Underworld Don Dawood Ibrahim. According to Javed, they met in London and fell in love. According to Javed, his mother is a relative of Dawood's wife, and Javed's wife has a close relationship with Dawood's wife. [4]The Times of India
Religion
He follows Islam.
Signature
Career
Domestic Cricket
He used to practice cricket at the Muslim Gymkhana in Karachi, Pakistan, where he met many famous players; he would field all day to remain in their company. He used to get 50 rupees per day and would learn the basics of cricket while playing for the local teams. He once played in a local match with 3 balls remaining and 16 runs to win, and he hit 3 sixes and won the match. In his debut first-class match, he scored 50 runs, and in the 1975 Kardar Summer Shield, he hit 311 runs, which became his highest first-class score. The first Test Captain of Pakistan, who later went on to become a widely respected administrator of Pakistani cricket, Abdul Hafeez Kardar, once labelled him as the find of the century.
International
Tests
He played his debut test match on 9 October 1976 against New Zealand at Gaddafi Stadium, Lahore, Pakistan. at the age of 19 years. He played Test cricket against Australia, West Indies, England, New Zealand, Sri Lanka, Zimbabwe, and India. In his debut innings in the test match, he scored 163 runs and became the second Pakistani player to score a century on his test debut at that time. In the third match of his debut series against New Zealand, he scored 206 runs in an innings and became the youngest player to score a double century in a test, a record that he holds to this day. He completed 1000 test runs in the 1978-79 series against India and became the second youngest batsman to achieve this feat. In the series against India in 1979-1980, he completed his 2000 test runs and became the fastest Pakistani batsman to do so, a record unbroken to this day. In the 1979-1980 series against Australia, he became the captain for the first time. In the 1981-1982 series against Australia, he had a fight with Dennis Lillee during the first test match at WACA cricket stadium, Perth. During the 4th test of the 1982-83 series against India, Javed Miandad and Mudassar Nazar made a partnership of 451 runs for the 3rd wicket, a world record for the 3rd wicket at that time, and equaled the world record for any test wicket at that time. During this partnership, both became the first Pakistani batsmen to score double centuries in an innings; Javed was batting at his career-best score of 280 when captain Imran Khan decided to declare the innings. In the 1985-1986 Pakistan tour of Sri Lanka, three incidents happened that were not in line with sportsmanship, first, the umpire started rubbing the new ball, which was taken after 16 overs in Pakistani batting, so that it would not swing like a new one; second, Javed Miandad's fight with umpire over his LBW (Leg Before Wicket) dismissal; third, a spectator threw a stone at Javed Miandad, and Javed went into the crowd to take revenge. The Pakistani players refused to continue the tour; however, upon the insistence of Pakistani President Zia-Ul-Haq, they agreed to play further in the series. On 6 August 1987, he became the first Pakistani batsman to complete 6000 runs and scored 260 runs against England at The Oval Cricket Stadium, London, Pakistan. He played his last test match on 16 December 1993 against Zimbabwe at Gaddafi Stadium, Lahore, Pakistan. He was the highest run scorer in test cricket for Pakistan when he retired, a record broken by Younus Khan. Out of 189 innings he played, he was the highest scorer in an innings for his country 38 times and the highest scorer in a match for his country 20 times. He had an average of 238.93 runs in the innings when he made a century, the highest for any Pakistani batsman. He won 6 Player of the Match awards in his career. He scored more than 1000 runs at 3 stadiums in Pakistan, 1393 runs at National Stadium, Karachi, 1122 runs at Gaddafi Stadium, Lahore, and 1068 runs at Iqbal Stadium, Faisalabad. When he retired, he had the maximum centuries (23) for Pakistan.
ODIs
He played his debut ODI match on 11 June 1975 against West Indies at Edgbaston Cricket ground, Birmingham, England during the 1975 world cup. He has played ODI cricket against 12 countries including Australia, India, England, and West Indies. He made his debut in the inaugural 1975 World Cup in England. In the 1981-1982 Benson and Hedges World Series Cup, he played against West Indies and Australia, held in Australia. In 1986, he hit that famous last-ball six against India's bowler Chetan Sharma and hit 116 runs not out in that match to help Pakistan win Austral-Asia Cup. On 8 January 1989, he became the first Pakistani Batsman to complete 5000 ODI runs. He completed this feat in Benson and Hedges World Series tournament in the match against Australia at Brisbane Cricket Ground, Brisbane. In 1992, he helped Pakistan win the 1992 World Cup held in Australia. He played his last ODI match on 9 March 1996 against India at M Chinnaswamy Stadium, Bengaluru, India. He was the top-scorer in an innings for his team in 55 ODI matches and in 32 matches, he was the top scorer in the match. He won 18 Player of the Match awards. He scored 1052 runs at Sharjah Cricket Stadium, Sharjah, United Arab Emirates, the most number of runs he scored at a stadium.
Last Ball Six against India
On 18 April 1986, Javed Miandad became a national icon after hitting a six on the last ball of the match against India, which helped Pakistan win the Austral-Asia Cup; India, Australia, New Zealand, Sri Lanka, and Pakistan participated in the tournament. Pakistani team was playing well during the tournament and entered the finals after defeating New Zealand, which was all out on a paltry score of 64. Pakistan won the toss and elected to ball first in the final match played at Sharjah Cricket Stadium, United Arab Emirates. India made 245 runs for 7 wickets, which included 75 runs scored by K Srikkanth, 92 runs by SM Gavaskar, and 50 runs by DB Vengsarkar. Javed came to bat at the 4th position when the team's score was 39 runs. He kept scoring runs at a steady pace; however, wickets kept falling at the other end. Pakistan needed 4 runs to win off the last ball with only one wicket remaining. Chetan Sharma, then only 18 years old, tried to bowl a low yorker; however, Javed was standing a bit upfront at the crease, and the ball was a low full toss. He hit the ball out of the boundary for a six, and Pakistan won the Austral-Asia Cup 1986 by 1 wicket. His six made headlines as this was one of the earliest instances when a match was won in that fashion. He scored 116 runs not out off 114 balls with a strike rate of 101.75. He became the hero of Pakistan cricket, and Indian cricket legend Kapil Dev, who was the Indian captain in that match, said in an interview that he still loses sleep over that six, and the defeat crushed the confidence of the Indian team. He said,
"When the last over came, we went to Chetan. To this day, I still feel it wasn't his mistake. They needed 4 runs on the last ball and we decided that it would be a low yorker. There was no other alternative. He tried his best, we all tried. It turned out to be a low full-toss. Miandad kept his backfoot intact and connected it. Even when we remember that today, we can't sleep. That defeat crushed the whole side's confidence for the next four years. It was very difficult to make a comeback from there" [5]Times Now
Javed Miandad mentioned this six in his autobiography and wrote,
"I knew that he would try to bowl a yorker, so I decided to stand just ahead of the crease…..poor Chetan Sharma." [6]CNN-News18
Bowler Chetan Sharma said in an interview that he went into a gloomy state after that match and never forgot that six. He said,
"I try to forget that six but people do not let me. People do not forget things — either good or bad — that happens during India-Pakistan clashes. People won't remember the hat-trick against New Zealand in 1987 World Cup or the good performance against England but that Miandad six is one thing they will never forget. No one in the team said anything to me but I myself was upset. That was a very bad phase for me but I overcame that period with the help of my coach Deshprem Azad and friends." [7]The Times of India
Javed Miandad received a Mercedes, a diamond bracelet worth $80,000, and a promotion at Habib Bank. He was also given the civilian award of Pakistan Pride of Performance in 1986. In 2020, Wasim Akram took to Twitter to cherish this iconic memory.
Some moments are etched in ur memory and @I_JavedMiandad hit that epic six against India at Sharjah is 1 of them. It's a piece of cricket beauties. Whenever you watch it, it gives you real joy and tells how great a batsman he was.BTW the bat from which that 6 was hit was mine😀 https://t.co/T90s0uOgN0

— Wasim Akram (@wasimakramlive) April 18, 2020
1992 World Cup Triumph
He was the highest run scorer for his team (second highest overall) in the 1992 World Cup that Pakistan won. His participation was doubtful as he was suffering from a stomach infection and back injury; however, he joined the team two days before the tournament. [8]Gulf News He scored 437 runs in 8 matches at an average of 62.42 with 5 half-centuries. Before the semi-final match, there was a revolt in the team against the captain Imran Khan following which Javed convinced the players to play in the tournament under Imran's captaincy. In an interview, while talking about this, Javed said,
"The revolt took place before the semi-final against New Zealand. But to me, the country was more important and I convinced the players to carry on playing under Imran. Imran retired after winning the World Cup and before the England tour in 1992 because he had come to know about the revolt." [9]SAMAA ENGLISH
In the semi-final against New Zealand, Pakistan had to chase 262 runs. He came to bat at the score of 84 runs for 2 wickets and scored 57 runs not out to help them enter the finals. In the final match on 25 March 1992 against England, he scored 58 runs to help his team reach a score of 249 runs. Pakistan bowled England all out at a score of 227 runs and won the final by 22 runs. He was not well before the final match and was infected with a virus. In an interview, he said that he was unable to understand the problem he was facing, and the doctors could not diagnose any condition. He said,
"I couldn't understand what exactly my problem was. I was infected with some peculiar virus because of which I used sweat a lot. I even consulted doctors but my condition towards the end of our innings in the final was such that I couldn't play a shot, I was just standing there. At the other end, I had Imran (Khan). We forged a partnership and batted the full 50 overs to put up a respectable score." [10]Hindustan Times
After Pakistan won the 1992 World Cup, he became a household name in Pakistan.
Captaincy
Javed Miandad was considered a tactical player who wanted to win games at any cost. He captained the test team in 34 matches, winning 14 and losing 6. He captained the ODI team in 62 matches, winning 26 and losing 33. He was not considered a successful captain as there were regular revolts of players against his style of play. In his captaincy, he did not get the full support of his teammates as many of them did not agree with his aggressive approach.
Coach
He was appointed the coach of the Pakistan national team three times. He first became the coach in September 1998. Pakistan won many tournaments under his coaching including the 1999 Sharjah Cup; however, he resigned just before the 1999 World Cup and sent his resignation via fax. There are multiple reasons cited behind his resignation. Some sources claim that he had a rift with senior players while others claim that he was not happy with the appointment of Richard Pybus as the technical coach and Sarfaraz Nawaz as the bowling coach. In 2000, he became the coach again and Pakistan won the 2000 Sharjah Cup and the 2000 Asia Cup. He was removed when New Zealand defeated Pakistan in the 2000-2001 ODI series. Some sources claim that he was removed after the rumours of match-fixing in the test series against New Zealand. In March 2003, he was appointed as the coach for the third and final time. Pakistan won the 2003 Sharjah Cup; however, after losing against India in the test series and ODI series, he was removed in June 2004.
Stats
Batting Stats
Test Cricket
Matches: 124
Innings: 189
Runs: 8832
Average: 52.57
Highest Score: 280 runs not out
50s: 43
100s: 23
200s: 6
4s: 704
6s: 34
ODI Cricket
Matches: 233
Runs: 7381
Balls Faced: 11014
Average: 41.70
Strike Rate: 67.01
Highest Score: 119 runs not out
50s: 50
100s: 8
4s: 449
6s: 44
Fielding and Bowling Stats
Test Cricket
Matches: 124
Innings: 189
Catches: 93
Most catches in an innings: 3
Most catches in a match: 3
Wickets: 17
Runs Conceded: 682
Balls bowled: 1470
Best bowling figures in an innings: 3 wickets for 74 runs
Best bowling figures in a match: 5 wickets for 94 runs
Economy: 2.78
ODI Cricket
Matches: 233
Catches: 70
Most catches in a match: 3
Wickets: 7
Runs Conceded: 297
Balls bowled: 436
Best bowling figures in a match: 2 wickets for 22 runs
Economy: 4.09
Controversies
Fight with Dennis Lillee
During the 1981-1982 Pakistan tour of Australia, a fight ensued between Javed Miandad and Australian premium fast bowler Dennis Lillee. It was his first test series as a captain outside Pakistan. The first test match started on 13 November 1981, and on the fourth day of the match, the Pakistani team was batting to chase a target of 543 in the 4th innings of the match. Javed Miandad hit the shot and ran to take a single; however, he was obstructed by Dennis Lillee. Javed slightly pushed Dennis to complete his single, and Dennis kicked Javed on his pads. In retaliation, Javed swung his bat to hit him; however, the umpire Tony Crafter intervened and stopped Dennis Lillee. Australian captain Greg Chappell also rushed to calm Dennis. Dennis walked away; however, after a few steps, he turned back to fight, but he was stopped by Tony and Greg. AU $120 Fine was imposed on Dennis following the incident, and he was banned for 2 ODIs. In an interview, Dennis said that he was hit in his ribs by Javed first, and the incident was not fully shown in the replays. He said,
Javed jabbed me in the rib cage with his bat, but nobody wanted to know about it. I'm not saying I was right in what I did, even though I gave him only a slight tap on the field. I'm sorry thousands of kids saw it, but I'm also sorry the incident wasn't fully shown in television replays." [11]The Roar
In an interview, Javed said that he told Dennis that he would hit him if he would keep on hurling abusive slurs at him. He said,
"I lifted my bat to ward him off and to tell him that if he hit me, I'd hit him for saying dirty words to me." [12]The Roar
Mocking Indian Wicketkeeper Kiran More in the 1992 World Cup
India played against Pakistan on 04 March 1992 in the World Cup at Sydney Cricket Ground, Sydney, Australia. Batting first, India scored 216 runs for 7 wickets in a match restricted to 49 overs for each side. Javed came to bat at a score of 17 runs for 2 wickets. In the 5th delivery of the 24th over, which was bowled by Sachin Tendulkar, Kiran appealed for a catch, which was rejected by the umpire. Then, Javed stopped Sachin from bowling the final ball of the over and turned around to Kiran and a few words were exchanged between both. Javed signaled the umpire to stop Kiran from talking to his players. On the last delivery, Kiran appealed for a runout. Javed made it back to the crease in time and jumped three times holding his bat with both hands in an attempt to mock Kiran. In response, Kiran put his hands on his mouth. The umpire David Shepherd warned Javed and told him that he would send him out of the ground if he would repeat this. Javed and Kiran are now friends. In an interview, Javed talked about this incident and said,
"Many people, myself included, remember that match for a testy exchange that went on between the Indian wicketkeeper, Kiran More, and me. His frequent appealing was bad enough, but it was the constant chatter he kept up whenever he wasn't appealing that got to me. He would go on about what the Indians were going to do, how they were going to overwhelm us and how all my efforts were going to amount to nothing. It was all delivered in rather colourful Urdu, and it was making it impossible for me to concentrate. I finally turned around and confronted More. Talk and appeal all you want, Kiran, but stay quiet once the bowler has taken his start and I have settled into my stance. For a while after that, More put a lid on it, but then he started again. It was extremely annoying. Obviously, words — from myself as well as from one of the umpires — hadn't got through to More. So, I decided to make fun of his antics and jumped around the wicket like a kangaroo to ape how excitable he had become. It was captured by all the (TV) cameras and by a number of photographers. It became one of the images of the 1992 World Cup." [13]The Telegraph
In an interview, Kiran More said that he tried to mount pressure on Javed by various means, and he would often guide bowlers on how to bowl to him. He said,
Javed (Miandad) had a back injury. I kept on telling the bowlers, bowl it up to him, don't bowl short to him. If you bowl it short, even with his back problem, it will be easy for him to play the cut shot. So he was getting frustrated. He was trying to drive the ball to mid-off and cover, but the ball was not going. In Hindi, he was saying that, 'don't worry we will win this match easily'. And I said, 'go to hell, we will win this match'. And there was an appeal down the leg-side off Sachin Tendulkar. I thought he was caught behind. I appealed and Javed swore at me. I told him to shut up, he told me the same. Then, there was a run-out appeal when I jumped and whipped the stumps. And he started imitating me. I gave it back to him. I covered my mouth with my gloves. That's the time when the mike was used. Umpire David Shepherd came in and told Javed, if you do it again, I'll send you out of the ground. After that, I went to Pakistan. Javed called me. I went to his house for dinner. Till 4 in the morning we had a great time, a great laugh." [14]Hindustan Times
Requesting ICC to Stop Tours to India
In December 2019, Javed requested the ICC to stop teams from visiting India to play cricket. At that time, protests against Citizenship Amendment Act (CAA) were happening in different parts of the country. In an interview, he talked about this and said,
People should take note of what is going on in India. I urge the ICC to boycott them. Not Pakistan but India is not a safe country for any tourist or anybody (sic). As human beings, we sportspersons should also stand up and condemn them." [15]Daily News and Analysis
Cricket fans became angry at his statement. Many replied in anger, and many replied sarcastically. One fan tweeted,
#JavedMiandad is saying India is not a safe country. Definitely Javed
Aapke samdhi k liye to bilkul bhi safe nahi hai@vikrantgupta73 @iRashidLatif68 @SAfridiOfficial

— Engineer By Chance❌ (@bekaartweet) December 27, 2019
Brandishing Sword While Expressing Solidarity with Kashmir
In September 2019, he expressed solidarity with the Kashmiri people while holding a sword at a rally.  He said,
"Kashmiri brothers don't worry. We are with you. Earlier I used a bat to hit a six, now I can use this sword. If I can hit a sixer with a bat, can't I kill a man with a sword. I will go to the border for peace. I will call all the top people, the sports people and everyone. I will go there and tell everyone about peace. I will go with a peace flag. I will tell people that we want peace and we are with the Kashmiri people." [16]The Tribune
Former Pakistan cricketer Javed Miandad threatening India while holding a sword: Pehle main balle se chakka marta tha, ab talwar se insaan maaronga (If I can hit six with a bat, why can't I swing sword.. I used to hit sixes with bat, now I'll kill humans with sword)… pic.twitter.com/blmK1XnbKS

— Navneet Mundhra (@navneet_mundhra) September 1, 2019
Awards, Honours, Achievements
In 1986, he received Pride of Performance, awarded by the Government of Pakistan.
In 1992, he received the Sitara-i-Imtiaz award, the third-highest civilian honor in Pakistan.
He was inducted into the Pakistan Cricket Board Hall of Fame 2021.
Facts/Trivia
He was considered an aggressive player who was known for his tactical approach in the game.
He is the only Test player whose career batting average never went below 50.
He is also known as the "Karachi Streetfighter.'
In an interview in 2014, Australian cricket legend Ian Chappel called him one of the best batsmen in the world and said,


Javed Miandad was the archetypal champion if he's on your side, bastard if he's an opponent. With his skill, perseverance and street-urchin cunning, Javed won grudging respect as one of the finest batsmen in the game." [18]Dawn
He is the only batsman to score a century in his 1st and 100th test.
He is the second-highest run-scorer (8832 runs) for Pakistan in test cricket and has played most test matches (124 tests) for Pakistan.
He holds the record for the highest batting average (52.57) for Pakistan in test cricket.
He holds the record for the highest career runs (3730 runs) in the first innings of a test match for Pakistan.
He holds the world record for most consecutive half-centuries (9) in ODI cricket.
He is the first Pakistani Batsmen to score 1000 runs in a calendar year (1987) in ODI cricket.
During the finals of the 1985 Benson & Hedges World Championship of Cricket played at Melbourne Cricket Ground, Melbourne, Australia, Pakistan batted first and scored 176 runs for 9 wickets; Javed was the top scorer for his team with 48 runs. During India's batting, Javed mocked Indian player Ravi Shastri, who was in sublime form in that series. Indian team chased the target and won the match by 8 wickets and won the championship. Ravi was the man of the tournament and won an Audi 100 car. In an interview, Ravi Shastri recalled the incident and said,


"We needed some 15-20 runs more to beat Pakistan in the final of the 1985 Benson & Hedges tournament. I had a look at square-leg to check the field set by Javed Miandad, Pakistan's captain. Javed perked up from midwicket. Tu baar baar udhar kya deke raha hai" (Why are you looking there repeatedly?) he said in his characteristic lisp. "Gaadi ko kyun dekh raha hai?!" (Why are you looking at the car). Voh nahi milne waali hai tere ko! (You are not going to get it!) That's when I had one proper look at it, and told him, "Javed, meri taraf hi aa rahi hai! (It's coming my way, only!)" [19]Times Now

He is the brand ambassador of the Pakistan Junior League, an under-19 T-20 tournament launched in 2022 by Pakistan cricket legend Ramiz Raja.