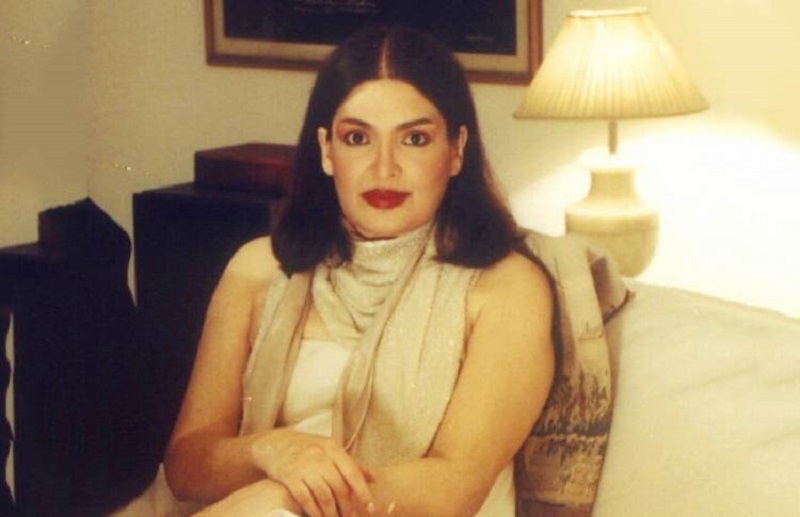 Parveen Babi was an Indian film actress, model, and interior designer. Her last appearance was in the Hindi film, 'Iraada' (1991).
Wiki/Biography
Parveen Babi was born on Monday, 4 April 1949 (age 55 years; at the time of death), in Junagadh, Gujarat. Her zodiac sign was Aries. She did her schooling from Mount Carmel High School, Ahmedabad. Later, she attended St. Xavier's College, Ahmedabad and did Bachelor of Arts in English Literature. [1]SXCA
Physical Appearance
Eye Colour: Black
Hair Colour: Black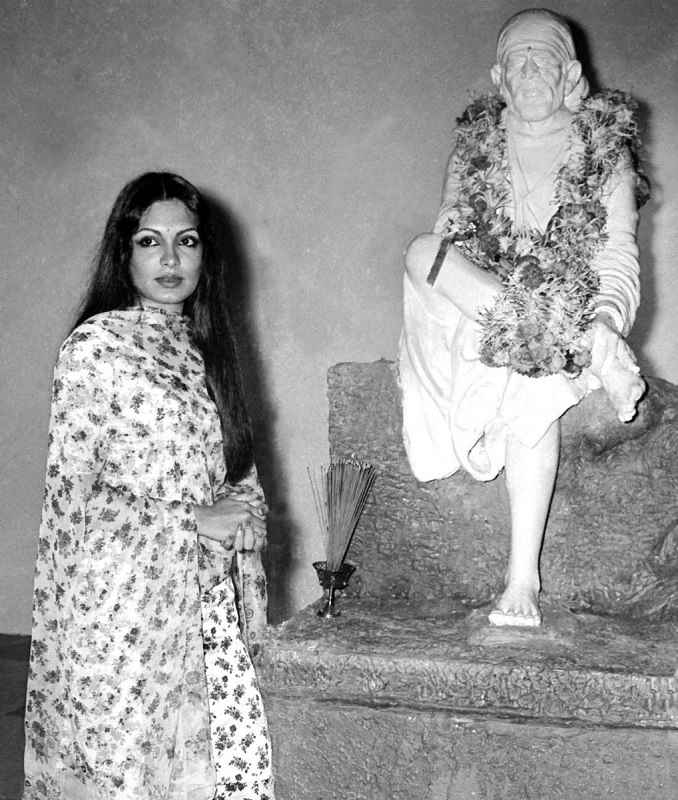 Family & Caste
She was born in a Royal Muslim family, the Pathans of Gujarat. Her ancestors were the Nawabs of Junagarh who belonged to Babi tribe of Pashtuns and were settled in Gujarat. [3]Independent [4]IMDb
Parents & Siblings
Her father, Vali Mohammed Khan Babi used to work as a system administrator with the Nawab of Junagadh and died in 1959, when Parveen was only 10 years old. Parveen's mother, Jamal Bakhte Babi died in 2001. Parveen was the only child of her parents and was born after fourteen years of her parents' marriage.
Relationships, Husband & Children
It is said that she was in a relationship with Siddharth Bhattacharjee in Ahmedabad, before starting her career as an actor. [5]IMDb
Parveen Babi-Amitabh Bachchan
She was in a love relationship with the legendary Bollywood actor, Amitabh Bachchan. At that time, Amitabh was already married to Jaya Bachchan. When the news of their love affair came in media, Amitabh left her. Later, in an interview, Parveen said,
Amitabh Bachchan is a super international gangster. He is after my life. His goons kidnapped me and I was kept on an island where they performed a surgery on me and planted a transmitter or chip right under my ear.
She even filed a police complaint against him, but Amitabh got a clean chit from the court as she was suffering from Schizophrenia, a serious mental disorder in which people interpret reality abnormally. [6]Tribune
Parveen Babi-Danny Denzongpa
After her short span love affair with Amitabh Bachchan, she started dating another Bollywood actor, Danny Denzongpa in the 70s. She was in a relationship with Danny for almost four years.
In an interview, Danny Denzongpa said,
We were two young kids and we lived together for four years. That was big news those days. We had a wonderful time, but later we grew apart and parted on a good note. We remained friends."
Even after their breakup, Parveen used to visit Danny's house more often. Danny shared an incident in an interview, he said,
Parveen would keep inviting me for dinner. I had a new girlfriend (actor Kim) those days. She was wary of Parveen. Also, if your ex walks into the house anytime like a mother hen, it would be difficult for any girl to accept. I would pick up Kim from the sets after pack up and reach home only to find Parveen in my bedroom, watching a movie on the VCR. I asked Parveen not to do it. But she'd say, 'We don't have anything between us, we are friends." [7]Bollywood Shaadis
Parveen Babi-Kabir Bedi
After parting with Danny, she dated the Bollywood actor, Kabir Bedi for almost two years. But due to their professional commitments, they broke up. In an interview, Parveen said,
He's getting opportunities in the West and I don't expect him to kick them down for my sake. I set him free since this is the time when he has to make the best of his career without any hassles. It's not a sacrifice on my part, I am not a martyr, it's just more resignation to a situation I can't control." [8]India.com
Parveen Babi-Mahesh Bhatt
Out of her all love relationships, her love affair with the Bollywood director, Mahesh Bhatt is the most talked about.
In 1977, she was in a post-break-up phase with Kabir Bedi. During this time, she met the famous Indian director, Mahesh Bhatt. At that time, Mahesh Bhatt was already married to Lorraine Bright aka Kiran Bhatt and had a daughter, Pooja Bhatt. Everything was going well between the two until an incident in 1979. In an interview, he shared that incident, he said,
Parveen was dressed in film costume and sat curled up in the corner between the wall and the bed. Her gait was beast-like. She had a kitchen knife in her hand. 'What are you doing?' I asked. She said, 'Shhsssh…! Don't talk! This room is bugged (installed with a spying device). They're trying to kill me; they're going to drop a chandelier on me.' She held my hand and led me outside. I saw her mother look helplessly at me. Her gaze revealed that this episode had happened before; it was not the first time."
After a series of such incidents, in October 1979, Mahesh Bhatt left Parveen with one of his friends for her treatment. Mahesh said that he believed that he was the part of Parveen's problem. He had to distance himself from her and sort out problems in his married life.
In the same year, Parveen went back to Mahesh. In an interview, Mahesh said,
Parveen knew I was in touch with UG, who was against her returning to films. He was the voice of sanity, which she didn't want to hear. So she played the last card," as they were about to make love, she asked him to choose between her or the philosopher.
After this incident, Mahesh and Parveen broke up in 1980. [9]India Today
Reportedly, in 1983 she was in a relationship with Abdul Ella whom she met through her spiritual guru U. G. Krishnamurthy. He was a businessman from Dubai. That relation did not last long, and she never got married. [10]IMDb
Career
Parveen started her career as a model in 1972. While she was studying at Ahmedabad University, she was spotted by the Indian director, B. R. Isharain. He got impressed by her westernised look and offered her a role in the Bollywood film, 'Charitra' in 1973. The film failed to do well at the box-office, but her western and bold look grabbed the attention of the audience. Her first hit film was 'Majboor' (1974), opposite Amitabh Bachchan. She acted in more than fifty Hindi films, including 'Deewaar' (1975), 'Amar Akbar Anthony' (1977), 'Suhaag' (1979), 'Kaala Patthar' (1979), 'Shaan' (1980), 'Kranti' (1981), 'Namak Halaal' (1982), 'Bond 303' (1985), and 'Avinash' (1986).
She was featured in some popular Hindi film songs, like "Teri jheel se gehri aankhon mein" from 'Dhuen Ki Lakeer' (1974), "Humko tumse ho gaaya hai pyaar" from 'Amar Akbar Anthony' (1977), "Jawani jaaneman haseen dilruba" & "Raat baki baat baki" from 'Namak Halaal' (1982), and "Angrezi mein kehte hai ke I love you" 'Khuddaar' (1982).
In 1983, she started working as an interior designer. In 2001, she appeared in the Hindi TV show, 'Simply Shekhar.'
Controversies
Parveen was considered as one of the most controversial actresses in 70s-80s. Apart from her controversial love life, there were other controversies related to her.
Once, she filed a few police complaints against 34 parties, including Amitabh Bachchan and former US President Bill Clinton. She accused them of killing her, but her cases were dismissed as she was suffering from Schizophrenia. [11]

I Diva
On 7 April 1984, she was caught at John F. Kennedy International Airport as she failed to submit her papers. She was handcuffed and was with mentally challenged patients. When the Indian Consul General met her she smiled and behaved as nothing had happened. [12]

Indian Express
In 1993, she filed an affidavit stating that she had evidence against the Bollywood actor, Sanjay Dutt in Mumbai bomb blasts case. But due to her mental disorder, she could not step out of her house. [13]

I Diva
Address
At the time of her death, she was living in the seventh-floor house in Palm Beach, Riviera Heights, Juhu in Mumbai.
Net Worth
At the time of her death, she had a sea-facing flat with four bedrooms in Juhu, a haveli in Junagadh (worth Rs 4.5 crore) [14]Web Archive. Her jewellery and deposits worth Rs 20 lakh in banks plus other investments. Out of which 80% of the total wealth was given to underprivileged children and women who belong to the Babi community of Junagadh and 20% of the wealth was given to her maternal uncle. [15]India Today
Signature
Favourite Things
Actor(s): Raj Kapoor, Dev Anand, Feroz Khan, Dilip Kumar, and Sanjeev Kumar
Death
She was found dead at her Juhu flat on 22 January 2005. Her society members informed police that she was not collecting her newspaper and milk for the past three days. In her post-mortem report, it was stated that she was dead for the past 72 hours before her body was detected by the police in her room. It was said, that she had died due to multiple organ failure due to diabetes. [16]India Today
She was suffering from diabetes for a long time, and one of her feet was gangrenous. She used a wheelchair to move in her house. She expressed her desire to be buried as per Christian rites, but her relatives who claimed her body performed Islamic rites. She was buried at Juhu Muslim cemetery in Santacruz, Mumbai along with other Bollywood celebrities such as Mohammed Rafi, Madhubala, Sahir Ludhianvi, Talat Mahmood, and Naushad Ali. Five years later, due to lack of space, their graves were relocated.
In her post-marten report, prepared at Cooper Hospital, it was stated that,
There were no traces of food in her stomach, but some alcohol (possibly from her medication) was found and it is possible that she had not consumed anything for more than three days and as a consequence starved to death."
On her demise, Amitabh Bachchan said,
She brought in a new, bohemian kind of leading lady to the screen. We'd work on all these films and go our own way. But because we belonged to the same social circle we'd visit each other and listen to music. She was a very fun loving, light-hearted person. Always full of joie de vivre!"
Parveen's ex-boyfriend, Mahesh Bhatt was the one to claim her body, he said,
I thought if none of her relatives came forward I'd bury her."
Facts/Trivia
Her real name was Parveen Moammed Ali, and her full name was Parveen Wali Mohammad Khan Babi. [17]

Independent [18]

IMDb
In an interview, the Bollywood actor, Danny Denzongpa said,
I remember the first time I noticed something abnormal about Parveen. I had been for dinner at her place. There were silver conches on the table. When I began blowing one, she got frightened. That's when Mahesh said, 'She gets easily frightened these days and is turning into a recluse'. A few days later Mahesh confided again "Parveen's unwell. She cares for you and you must come over and give her support. Whenever Parveen needed me, I was always there."
Danny revealed why Parveen had cut off ties with him, he said,
One day she happened to read an interview, where Amitji had mentioned that I was a good friend of his. That was it. When I went to meet her the next time, she looked at me through the keyhole and refused to let me in, calling me his agent. She was frightened of me too."
The Bollywood director & former boyfriend of Parveen, Mahesh Bhatt directed a film based on Parveen's life, titled 'Arth' in 1982.
In 2006, Mahesh Bhatt wrote and produced a semi-autobiographical film about his relationship with Babi, 'Woh Lamhe.'
After Parveen's breakup with Danny, she was diagnosed with paranoid schizophrenia. In an interview, Mahesh Bhatt shared an incident which was due to schizophrenia, he said,
She threw open the door of the moving car, saying the bomb would burst and ran out on the road with me trying to hold her. People thought 'Parveen Babi' was having a fight with her boyfriend. Somehow, I huddled her into a taxi and brought her home."
Mahesh Bhatt took Parveen to a spiritual guru, U. G. Krishnamurti in Bengaluru.
In 1977, she was featured on the cover of the US magazine, Time; as the face of the modern Indian woman.
Parveen worked in eight films opposite Amitabh Bachchan and most of the films were superhit.
In 1984, she wrote her autobiography and left the manuscript with U. G. Krishnamurthy, but the book was never published.
It is said that her mental condition deteriorated post her breakups and her condition got worsened day by day. In 1989, she had put a lot of weight and was unrecognisable. Her secretary, Ved Sharma's son said in an interview,
She had a homely side too. At home she'd be simply dressed in jeans. She'd attend our birthday parties. She'd give us an envelope (of cash) so that we could buy whatever we wished. For groceries and essentials, she'd slip the money through the door and collect the milk and eggs once the man had left." Once she had stepped out to buy something when a bus passed close to her near the Hare Rama Hare Krishna temple in Juhu. She believed that someone had sent the bus to kill her.
Parveen even stopped eating cooked food, as she believed that there was poison in the food. She used to eat only the yellow part of the egg.
In an interview, her secretary's son, Lalit said,
She didn't trust the doctors. Anyone who suggested she should see a psychiatrist became her enemy, even her mother!" "She even believed that the January 26, 2001 earthquake in Kutch was planned because she had a water tank on the terrace and 'they' wanted to kill her by crushing it. If her car didn't work, she'd believe that someone had deliberately tampered with it. Once I went to her kitchen to keep my plate, I was appalled at the filth and stink. For someone who was once a cleanliness freak, this was shocking. Her beautiful terrace flat was a mess. It had heaps and heaps of newspapers which were categorised in sections like politics, health, entertainment etc."
On 30 July 1983, she went to New York for a spiritual journey along with U. G. Krishnamurti and her friend, Valentine.
Parveen Babi looks were compared to the veteran Bollywood actress, Zeenat Aman.
She was featured on the cover page of many renowned magazines.
During the early 1990s, whenever the media people used to visit her, she would often ask them to eat her food and drink her water, to check whether her food was not poisoned.
In the last four years of her life, Babi used to record her every phone call and whatever she speaks. Some of the collection of her notepads are kept in the office of the State Administrator General of the Government of Maharashtra.
A few months before her death, she hosted a Christmas dinner at her flat and one of her guests was Reverend Avinash Rangayya (the pastor of All Saints Anglican Church, Church of North India at Malabar Hill).
In an interview in 1998, she talked about her religion, she said,
I was born a Muslim and later, I converted to Christianity. But I have never done things I didn't believe. Even when I was a Muslim, I didn't understand why it made me a more spiritual entity, if I did not eat pork. I always felt that the essence of spirituality lies in being a good human and following good, positive principles. The Golden Dragon Chinese restaurant at the Taj, those days, was quite famous for pork delicacies and every time I got a break from shooting, I would rush off to the Golden Dragon. Whenever my friends questioned me about my eating pork, I would say that it was more important for me to be a human being than a racist."
She used to play the piano, do painting, and study literature books.
She used to eat pork at The Golden Dragon Chinese restaurant at the Taj, Mumbai.
In an interview to a reporter in 1998, she said,
Today, the majority of the industry has cut ties with me because of one man… Anyway, I don't feel let down. On the contrary, I feel it's their loss. The film industry is wonderful in the beginning, when you are in your youth. But then, it doesn't let you grow in any other direction. The reason I didn't attempt to make a comeback in the industry, is firstly because this man is still there and secondly, over the years, I have discov­ered a whole new world outside. Writing, philosophy, painting, organized thinking, great and classic litera­ture… There is just one life and so much to achieve."
From 1976 to 1980, she was listed as the 2nd highest-paid actress in Bollywood and the 3rd highest-paid actress from 1981 to 1983.
Within nine days of Parveen's death, her nephew, Javed Ahmed Noor Ahmed Shaikh who claimed to be her adopted son appeared in the Bombay High Court to claim her Juhu flat and her estate in Junagadh, with the total worth of Rs 4.5 crore. [23]

Web Archive
In 2007, a Hindi film was released on her life titled, 'Parveen Bobby.'
The famous Indian fashion designer, Manish Malhotra talked about her dressing sense, he said,
Parveen Babi brought minimalism into fashion. She was always impeccable, not overdoing it even once."