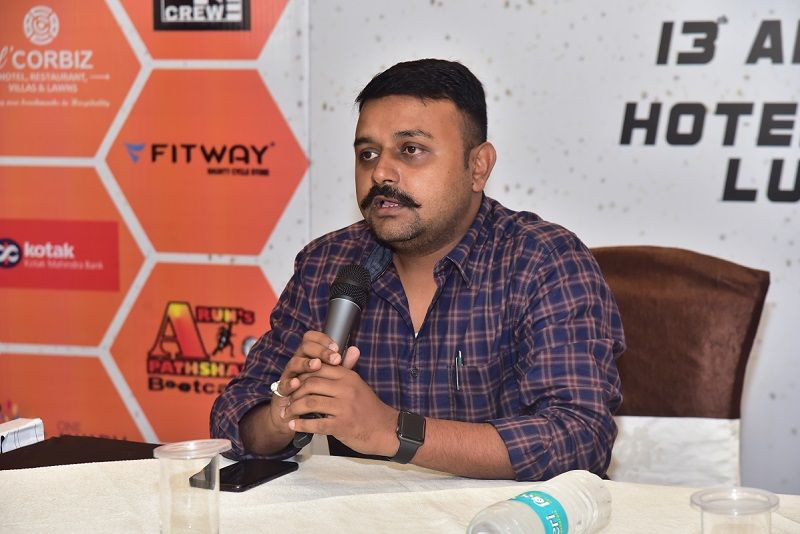 Mohd Badar is the Founder and Director of HBN Events Pvt Ltd. in Lucknow. Mohd Badar is an entrepreneur and philanthropist. He is known for organizing some of the major events across the country and is also known for his philanthropic efforts in the society.
Wiki/Biography
Mohd Badar was born on Saturday, 17 October 1987 (age 32 years; as in 2019), in Lucknow. His zodiac sign is Libra. He graduated from Amiruddaula Islamia Degree College.
Physical Appearance
Height: 5′ 8″
Eye Colour: Black
Hair Colour: Black
Family, Wife & Children
His father's name is Mohd Sanaullaha, and his mother's name is Shenaz Bano who played a significant role in giving the right dimensions to Mohd Badar's career. Mohd Badar is married to Noori Ali, and the couple is blessed with a son, Mohd Hadi who is 10 years of age.
Career
From a young age, Mohd Badar had an ability to keep coming up with creative ideas one after the other. Mohd Badar had no space for procrastination in his life and always worked in a "Let's get it done" attitude. Mohd Badar is known for his astounding leadership and management skills. He possesses an ideal blend of passion to serve his clients with utmost dedication and creative problem-solving abilities which helps him frame an everlasting image of him, in the minds of his stakeholders.
Innovation Welfare Society (NGO) Nov 2012
Founder / Secretary
Mohd Badar tackled philanthropy with the same zeal in which he stewarded his business entities. His focus on innovation and smart investments resulted in unimagined growth, and his approach to philanthropy is equally as inspired. The current state of giving in India is widely regarded as behind the times. Today, a large amount of philanthropy in India is deployed in traditional forms, like building a religious institution or hospital. Mohd Badar decided to take a different path and emphasized to move to a more sophisticated form of philanthropy that is designed to make a difference rather than just building edifices. By spending the time and money to truly study the problems, and by devising innovative solutions, Mohd Badar showed a new approach to society.
HBN Events Pvt. Ltd. Dec 2016
Director / Founder
Exceptional events just don't happen. They require creative thinking, precise planning, and meticulous attention to detail. Whether the event is to organize a conference, rewarding your sales and management team, organizing a cultural show, promoting a brand, raising funds, or finding new customers, Mohd Badar exceeded the client's expectations in every domain of event management.
He is creating an impact in the industry with the help of his 10+ years of experience in dynamic global corporate and customer events. Donning the ability to manage, motivate and built cohesive teams, he is adept at running multiple projects concurrently without leaving out on any minute detail. Moreover, being driven by high-energy communications, the problem-solving mechanism comes naturally to him.
Lucknow Health Run April 2019
Organizer
Mohd Badar recognized the fact that no product is made today, no person moves today, nothing is collected, analyzed or communicated without some 'digital technology' is an integral part of it. The other side of the coin is that the Indian people are becoming lethargic and timid in their day to day lifestyle due to overuse of digital technologies. In order to find a win-win solution for this problem, Mohd Badar took an initiative of organizing Lucknow Health Run.
Mohd Badar extensively worked on building a community that strives on technology and fitness both. Hence, the Marathon acted as a platform to help people break down their shackles and be inspired to run for the finishing line.
BHN News June 2020
Editor-in-Chief
Mohd Badar highlighted various issues that are now an inseparable part of Journalism. The issues concerning truthfulness, accuracy, objectivity, impartiality, fairness and public accountability in news gathering and dissemination. These issues acted as a fuel to ignite Mohd Badar's passion to start his own media house.
At BHN News, he is committed to bring transparency, objectivity, and honesty to every story that is published on their website. In any scenario where trust could be compromised, the media house would be happy to step aside.
Awards & Honours
Owing to his proficiency, he has been awarded by Navanshika Foundation (SR Group of Institute) in 2019. Taking into account his potential to inspire the youth through his successful journey Mr Mohd Badar has also been bestowed with Icon of the Year award by the Arisha Foundation in 2019. Not being limited to these, Mohd Badar has received many appreciations and awards in the field of health and education.