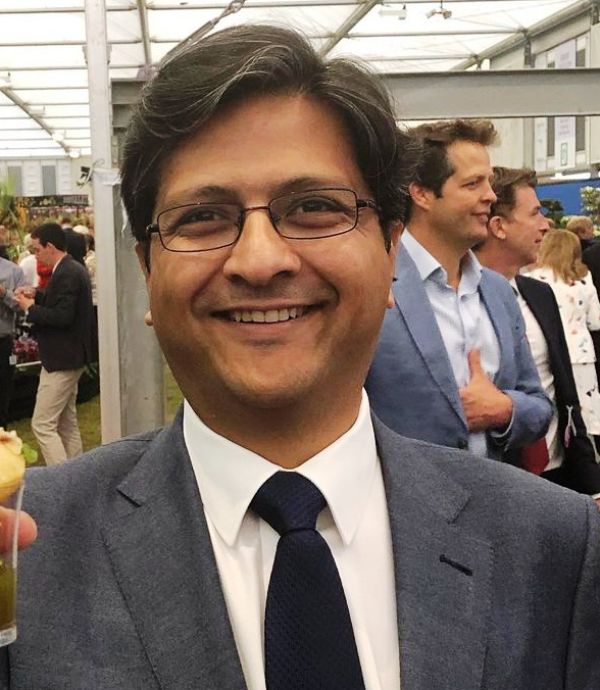 Shahzada Dawood (1975-2023) was a British-Pakistani multi-millionaire businessman, investor, and philanthropist. He served as the vice-chairman of Engro Corporation, director of Dawood Hercules Corporation, a board member of Prince Charles' Charity, a board member of the SETI Institute, and a trustee of The Dawood Foundation. He made headlines in the 2023 Titan submersible incident, a tourist expedition in which the Titan submersible carrying five passengers, including Shahzada and his son, Suleman, disappeared in the North Atlantic Ocean while it was on its way to view the wreckage of the Titanic on 18 June 2023. All five passengers were confirmed dead after a debris field was found on the floor of the Atlantic Ocean on 22 June 2023.
Wiki/Biography
Shahzada Dawood was born on Wednesday, 12 February 1975 (age 48 years; at the time of death) in Rawalpindi, Pakistan. His zodiac sign is Aquarius. He pursued a LLB from Buckingham University in the UK, where he graduated in 1998. Thereafter, he obtained an M.Sc. in Global Textile Marketing from Philadelphia University (2000) in the USA. [1]World Economic Forum Later, Dawood started living in Surbiton, South West London, with his wife and children.
Physical Appearance
Height (approx.): 5′ 9″
Hair Colour: Salt & Pepper
Eye Colour: Black
Family
Shahzada Dawood belonged to a Memon family, hailing from Karachi, Pakistan.
Parents & Siblings
Shahzada's father, Hussain Dawood, is a Pakistani businessman, investor, educationalist, and philanthropist. His mother's name is Kulsum Dawood.
He had three siblings, Azmeh Dawood, Sabrina Dawood, and Abdul Samad Dawood. Sabrina Dawood is a Pakistani philanthropist and educational activist who promotes inclusive education and informal learning. She is a trustee and executive of The Dawood Foundation (TDF). Abdul Samad Dawood serves as the Vice Chair of the Board of Dawood Hercules Corporation.
Wife & Children
Shahzada Dawood was married to Christine Dawood. Together, they had two children, a son, Suleman Dawood, and a daughter, Alina Dawood. Suleman died along with Shahzada in the 2023 Titan submersible incident.
Others
His grandfather, Ahmed Dawood, was a Pakistani industrialist and a philanthropist.
Career
In May 1996, he became a board member of Dawood Hercules Corporation Ltd, a part of the Dawood Group founded by his grandfather, Ahmed Dawood. He was the Vice Chairman of the board of directors of Dawood Hercules Corporation from April 2018 to October 2021. At Dawood Hercules Corporation, Shahzada was instrumental in finding growth and innovation opportunities through mergers, acquisitions, and divestments in energy, agri-nutrients, consumer foods, petrochemicals, and textiles for diversified public-listed companies. In 2003, he became the Shareholder Director on the Board of Engro Corporation Limited, one of Pakistan's largest fertilizer companies. In October 2021, he started serving as its vice chairman. Later, his commitment to sustainable development led him to initiate investment in Reon, a leading Solar and Storage Solution. Apart from that, he served as a director of Engro Foods Ltd, Engro Vopak Terminal Ltd, Engro Eximp Ltd, Patek (Pvt.) Ltd, Engro Polymer & Chemicals Ltd, Sirius (Pvt.) Ltd, Tenaga Generasi Ltd, and Dawood Lawrencepur Ltd.
Philanthropy
A genuine vein of philanthropy always existed in Shahzada Dawood, who grew up watching his philanthropist father significantly donating to formal education, healthcare, and disaster relief in Pakistan. Shahzada was a trustee of The Dawood Foundation, a not-for-profit foundation founded by his grandfather, Ahmed Dawood. The organisation was established to support and promote educational initiatives in the fields of science, technology, and research in Pakistan. Various institutions in Pakistan that operate under the foundation are Dawood Public School, Dawood College of Engineering, and Karachi School of Business and Leadership. Apart from that, Shahzada was a supporter of the Global Advisory Board for Prince Charles' charity, Prince's Trust International. He was also in the Founder's Circle of The British Asian Trust. In December 2020, he became a member of the Board of Trustees for the SETI Institute, a not-for-profit research organization in California.
Death
On 18 June 2023, the Titan submersible operated by OceanGate Expeditions went missing in the North Atlantic Ocean off the coast of Newfoundland, Canada.
The submersible carried five people, Shahzada Dawood, his 19-year-old son Suleman, Hamish Harding, Paul-Henri Nargeolet, and Stockton Rush. Titan was set to show passengers the Titanic shipwreck up close, but communication was lost with the vessel just under two hours into its journey. The popular British passenger liner Titanic sank in the North Atlantic on 15 April 1912 after colliding with an iceberg. Passengers had paid $250,000 for the trip which was supposed to venture close to 13,123 feet deep into the ocean. The craft's breathable air supply was expected to be exhausted by the morning of 22 June 2023. [2]The Guardian On the same day, the passengers were confirmed dead after a debris field was found on the floor of the Atlantic Ocean, a couple of hundred metres from the wreckage of the Titanic. [3]The Independent OceanGate believed that the passengers died in a "catastrophic implosion" and released a statement shortly after the debris field was found, which read,
We now believe that our CEO Stockton Rush, Shahzada Dawood and his son Suleman Dawood, Hamish Harding, and Paul-Henri Nargeolet, have sadly been lost. These men were true explorers who shared a distinct spirit of adventure, and a deep passion for exploring and protecting the world's oceans. Our hearts are with these five souls and every member of their families during this tragic time. We grieve the loss of life and the joy they brought to everyone they knew."
Net Worth
In 2023, Shahzada Dawood had an estimated net worth of USD 136.73 million.
Facts/Trivia
Reportedly, Shahzada Dawood Dawood was a close friend of King Charles III. His father, Hussain Dawood, was a founding patron of Prince's Trust International.
He had dual citizenship of Pakistan and England. ((The Telegraph)
Dawood had spoken at the World Economic Forum on several occasions. He was selected as a Young Global Leader in 2012 by the World Economic Forum.
He had a dog named Stig and a cat named Proteus.
Dawood had an interest in exploring natural habitats and renewable energies. He was fond of photography and was an avid animal lover. He used to post pictures clicked by him on his Instagram page titled "fishedout."