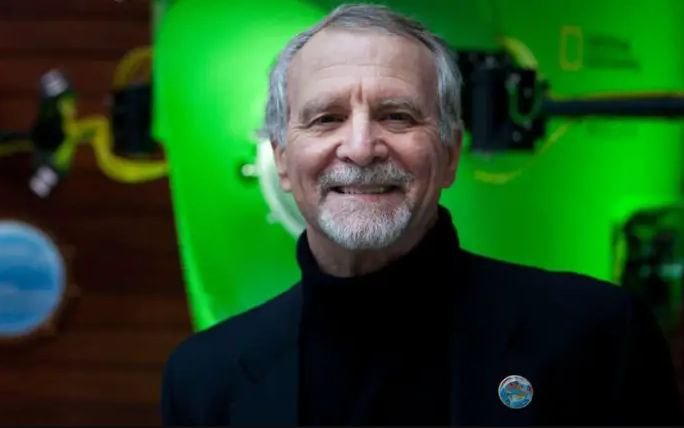 Paul-Henri Nargeolet (1946-2023) was an American deep-sea explorer, who was well known for his expertise on the Titanic. He is of French origin. On 18 June 2023, he died along with four others on the submersible Titan after it imploded near the site of the Titanic wreckage in the North Atlantic Ocean.
Wiki/Biography
Paul-Henri Nargeolet was born on Saturday, 2 March 1946 (age 77 Years; at the time of death) in Chamonix in the French department of Haute-Savoie, France. His zodiac sign is Pisces. He spent most of his childhood in Casablanca in North Africa, and at the age of 16 relocated to Paris to pursue his higher education. He fell in love with the sea at a young age and when he was 9 years old, accompanied seasoned divers as they explored a shallow wreck of a small freighter, located at a depth of 20 meters. It was his first wreck.
Physical Appearance
Height (approx.): 5′ 9″
Hair Colour: Grey
Eye Colour: Hazel Brown
Family
Parents & Siblings
Not much is known about his parents.
Wife & Children
Paul-Henri Nargeolet was previously married to Michele Marsh, an American journalist, who died in 2017 of complications of breast cancer. He first met Michele to obtain an interview with Michel Navratil. Together, they had a daughter, Sidonie Nargeolet. Michele Marsh also had a son named John Paschall with her first husband Nathaniel Price Paschall. After the passing of his wife, Nargeolet reconnected with a woman from his childhood who had once been a close friend. Over time, their bond grew stronger, and they became partners, providing each other with comfort and companionship during a difficult period in Nargeolet's life. According to his Facebook profile, his relationship status was divorced. [1]Paul-Henri Nargeolet – Facebook
Career
French Navy
Paul-Henri Nargeolet joined the French Navy in  September 1964, serving in various capacities including Commander, Sub Pilot, EOD, Ship Captain, Clearance Diver, and Deep Diver. In the 1970s, he served as the Commander of the Groupement de Plongeurs Démineurs de Cherbourg, a specialized team entrusted with the crucial task of locating and disabling subterranean mines. In the 1980s, he underwent a transfer to the Undersea Intervention Group, where he operated intervention submarines. He served in the French Navy till April 1986. Throughout his tenure, he embarked on global expeditions to recover sunken French aircraft, along with the personnel and weaponry associated with them. During these operations, he made notable discoveries such as a Roman shipwreck resting at a depth of 70 meters. Additionally, he successfully located a DHC-5 Buffalo aircraft that had crashed in 1979 with 12 individuals on board, including high-ranking officials from the Mauritanian government. These accomplishments contributed to his distinguished career, ultimately leading to his retirement as a frigate captain, holding the rank of capitaine de frégate.
IFREMER
In April 1986, Nargeolet received a proposition from the French Research Institute for the Exploitation of the Sea (IFREMER) to undertake a daring dive to explore the depths of the Titanic wreckage. He embraced the opportunity, becoming a part of the first human expedition to visit the wreck site of the Titanic in 1987. During the mission, they retrieved artifacts directly from the sunken remains.
Subsequently, he led multiple diving missions with IFREMER to the site of the Titanic wreck in 1993, 1994, and 1996. During his missions, Nargeolet successfully located and recovered several aircraft that had sustained damage at sea. On 15 May 1993, while diving with the Nautile submersible, he stumbled upon an unexpected find: the wreckage of La Lune, a ship that had sunk near Toulon in 1664. He served as the director of DESM, deep diving equipment of IFREMER till January 1996.
Aqua+
Between 1996 and 2003, Nargeolet collaborated with Aqua+, a subsidiary of Canal+, specializing in producing underwater films. During his tenure with the company, he took charge of overseeing the underwater operations conducted by two submarines.
Consultant
Starting in January 2004, he commenced his consultancy work in Greenwich, Connecticut, where he offered his expertise and advice. He continued in this role until March 2007.
Premier Exhibitions, Inc.
In August 2007, RMS Titanic, Inc., a subsidiary of Premier Exhibitions known for organizing traveling exhibitions, enlisted the services of Nargeolet. His mission was to locate the wreckage of RMS Carpathia, the ship that had famously rescued survivors of RMS Titanic but had later been torpedoed in 1918. As the Director of the Underwater Research Program, Nargeolet collaborated with RMS Titanic to retrieve artifacts associated with the Titanic. His responsibilities encompassed utilizing remotely operated vehicles (ROVs) and piloting dives to the wreck site. Through his diligent efforts, nearly 6,000 artifacts have been successfully recovered from 35 dives.
In 2010, he played a crucial role in a mission aimed at creating a 3D map of the wreck site and assessing its level of deterioration, utilizing ROVs and autonomous underwater robots. In addition, in 2010, Nargeolet participated in the search mission for the flight recorder of Air France Flight 447. This tragic incident occurred the year before when the flight crashed during its journey from Rio de Janeiro to Paris. Nargeolet's involvement demonstrated his commitment to assisting in high-stakes recovery operations. On 18 June 2023, Nargeolet embarked on the Titan, a submersible owned by OceanGate, Inc., to witness the haunting remains of the Titanic wreckage. It was his last expedition.
Center for Maritime & Underwater Resource Management (CMURM)
From 2015 to 2016, Paul-Henri served as the director of Michigan State University's Center for Maritime & Underwater Resource Management (CMURM).
Death
In June 2023, Paul-Henri Nargeolet embarked on a voyage aboard the Titan, a vessel operated by OceanGate, Inc., with the intention of exploring the Titanic wreckage. Tragically, on 18th June, the Titan lost communication with the surface ship, MV Polar Prince. Swift search-and-rescue efforts were initiated, involving the collaborative efforts of the United States, Canada, and France, employing both water and air resources. On 22nd June, a significant development occurred when a debris field was discovered around 490 meters from the front section of the Titanic. OceanGate expressed their somber belief that Nargeolet and the other four individuals on board had, unfortunately, perished. A subsequent press conference conducted by the United States Coast Guard confirmed that the observed debris corresponded to a catastrophic failure of the submersible vehicle's pressure hull, leading to its implosion. [2]Insider In a media conversation, while talking about Paul's love for underwater expeditions, his daughter said,
If they are not found, it will be very sad for us because we will not see him again. What he liked the most was to be in a submarine, (near) the Titanic. He is where he really loved being. I would prefer him (dying) at a place where he is very happy."
Facts/Trivia
On 6 April 2022, he published a book titled Dans les profondeurs du Titanic (In The Depths Of The Titanic). The book chronicles his various expeditions, offering a detailed account of his remarkable adventures.
Leveraging his extensive knowledge of the Titanic, Nargeolet contributed as a creator to two remarkable documentaries: Titanic: The Legend Lives On (1994) and Deep Inside the Titanic (1999). These productions showcased his expertise and allowed audiences to delve deeper into the enduring legacy of the Titanic.
Prior to his death, Paul-Henri resided in Charleston, West Virginia.