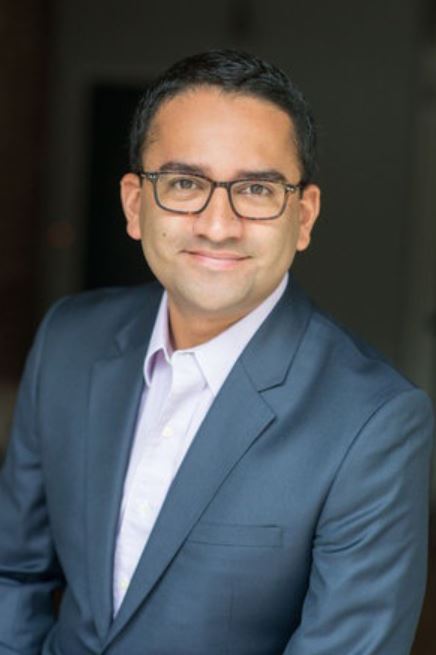 Gautam Raghavan is a first-generation immigrant from India in America, who works as a political advisor in the US government. He served as the deputy director at the White House Presidential Personnel Office (WH PPO) from 20 January 2021 to 12 December 2021. On 12 December 2021, US president Joe Biden elevated him from deputy to the head of the WH PPO. He is one of the Indians who hold the highest positions in the US government along with the distinguished aides to the US president.
Wiki/Biography
Gautam Raghavan was born in Hyderabad, India. He did BA from Stanford University. [1]Gautam's LinkedIn Account
Physical Appearance
Height (approx.): 5′ 9″
Hair Colour: Black
Eye Colour: Black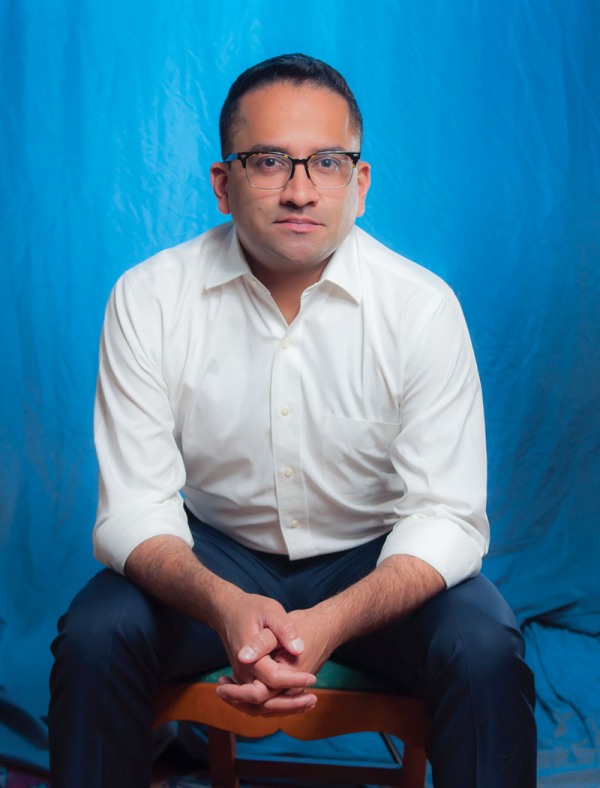 Family
Parents & Siblings
Gautam Raghavan's father's name is Chidambaram Raghavan, and he is an engineer. His mother's name is Kamini, and she is an interior designer.
Husband & Children
Gautam Raghavan got married to Andrew Masloski on 6 September 2010. The couple has a daughter named Maya.
Relationships/Affairs
Gautam Raghavan was in a relationship with Andrew Masloski before getting married to him.
Career
Gautam Raghavan began working at Progressive Majority as Development Assistant in 2005. In 2008, he worked for the Obama for America organisation as an Asian American Finance Director. He served the Democratic National Committee from 2006 to 2009 as Midwest Finance Director. He worked at the United States Department of Defense from 2009 to 2011 as the White House Liaison & Deputy White House Liaison. In the same department, he also served for its "Don't Ask, Don't Tell" Working Group as the Outreach Lead. He was in the service with the Gill Foundation from 2014 to 2017. Gautam Raghavan worked under the presidency of Barack Obama from 15 October 2011 to 20 January 2017 as an Associate Director of the Office of Public Engagement. Gautam Raghavan as a gay employee and an associate director at White House, raised the issues related to the LGBT+ community, Asian American and Pacific Islander communities that included the points linked to marriage equality, non-discrimination at the workplace, the rights of transgenders, eliminating office bullying, access to healthcare facilities, hate violence, and immigration reforms.
After such issues were highlighted by Gautam Raghavan, the then president of America Barack Obama stood in support for the equality of marriage in America. Later, Obama ordered to bar the federal contractors from discriminating against Americans on the basis of sexual orientation and gender identity. [2]CNN Gautam Raghavan was associated with the progressive organisations of the US such as Biden Foundation and ImPact, the Indian American Impact Project & Fund. These are non-governmental organisations that work for the societal change in America. He served the ImPact organisation from 2016 to 2018 as its executive director and was also involved in its founding undertakings. In December 2018, Gautam joined as a chief staff of Congresswoman Pramila Jayapal and worked there till July 2020. [3]Pramila Jayapal
Gautam Raghavan was appointed by Biden-Harris Transition Team in the White House to serve as the deputy head of presidential appointments in June 2020. On 20 January 2021, he was promoted as the deputy director at the White House Presidential Personnel Office (WH PPO). On 12 December 2021, he was elevated to the head of the White House Presidential Personnel Office by Joe Biden after the former head named Cathy Russell was announced to be the next executive director of UNICEF by the UN Secretary-General 'Antonio Guterres.' Soon after appointing Gautam to the key position in the White House, Joe Biden stated,
I am also pleased that Gautam Raghavan, who has worked in tandem with Cathy from Day One, will become PPO's new director — a seamless transition that will enable us to continue building a federal workforce that is efficient, effective, dependable and diverse."
Facts/Trivia
Gautam's family belongs to Hyderabad in India. His father immigrated to Atlanta for pursuing his PhD degree along with his entire family when Gautam was three years old. Later, they shifted to Seattle where his father got the job. Gautam Raghavan was raised in Seattle. In an interview with a media reporter, Gautam told about his visits to India. He stated,


I grew up in the Seattle suburbs, in a very diverse suburban community. We go back to India every couple of years, but my experience was Seattle suburbs."

Gautam continued talking about his school experiences in Seattle. He said,

I would say I was half-drama nerd and half-band geek. So I was a very popular kid in school."
Gautam Raghavan left ImPact organisation in 2018 when he received the opportunity to work as a top advisor to Congresswoman Pramila Jayapal who was elected to the prominent position in the US government. The co-founder of the ImPact organisation, Raj Goyle, spoke for Gautam on his last day at ImPact foundation that Gautam worked tirelessly to elevate the foundations of the ImPact organisation. [4]

India West He said,


As our founding executive director, Gautam has worked tirelessly to raise the visibility of our organization, our community, and our leaders. While we're sad to lose him, we are thrilled that he will be a top advisor to Congresswoman Jayapal, one of the most prominent Indian Americans in elected office today. This kind of talent pipeline is why IMPACT exists."
In 2018, Gautam Raghavan released a book titled 'West Wingers: Stories from the Dream Chasers, Change Makers, and Hope Creators Inside the Obama White House.'
Gautam is gay. [5]

The Times of India According to him, he is the luckiest person whose sexuality was accepted by his parents and grandparents. He stated in an interview that his husband and daughter were also accepted by his parents that ultimately helped him a lot to focus extensively on his professional career. He stated,


I'm lucky. From the day I came out [as being gay] to my parents, they have been unwavering in their love and support – and over the years, they have helped me come out to the rest of my family, including my grandparents who share their love and support for me, my husband, and our daughter. That good fortune has extended to my professional career as well."
On 12 December 2021, the White House elaborated the earlier responsibilities and positions held by Gautam Raghavan in a media conference. It mentioned,


Raghavan served as chief of staff to US Representative Pramila Jayapal (WA-07), the Chair of the Congressional Progressive Caucus, and advised organisations focused on advancing civil rights and social justice, serving as an advisor to the Biden Foundation and as vice president of Policy for the Gill Foundation."

The White House also elucidated his endeavours in the White House Office of Public Engagement as a liaison of the LGBTQ+ community and the Asian American & Pacific Islander community amid the Obama-Biden administration. It continued with Gautam's involvement as an Outreach Lead in the US Department of Defence for its "Don't Ask, Don't Tell" working group.
Gautam Raghavan lives in Washington D.C. along with his husband and daughter. [6]

India Today They have a pet dog, and Gautam often shares pictures of his pet dog on his Twitter account.