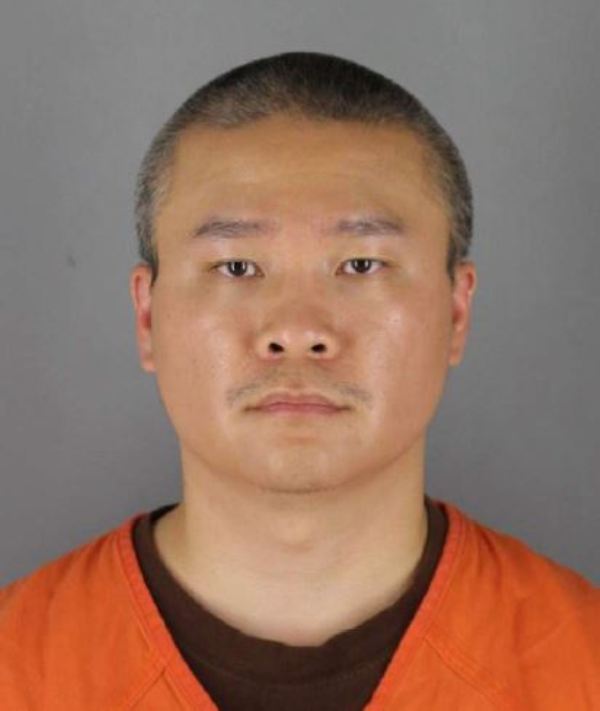 Tou Thao is an ex-Minneapolis cop charged with George Floyd's killing. George Floyd was an African-American man who died in police custody in south Minneapolis during an encounter on May 25, 2020. The video of Floyd's encounter went viral on social media in which Floyd was seen suffocating under the knee of a white policeman, Officer Derek Chauvin while Tou Thao was spotted standing with his back turned as Derek Chauvin knelt on George Floyd's neck for 8 minutes and 46 seconds. Following George Floyd's death, several demonstrations and protests developed in over 100 cities throughout the United States and worldwide.
Wiki/Biography
Tou Thao was born in 1986 (age 34 years; as of 2020). [1]People He had started working since he was fourteen years old. Tou first worked at McDonald's, then Cub Foods, and then as a security guard. He did the job as a security guard while taking community college courses. [2]Daily Beast
Family & Ethnicity
Tou Thao belongs to a Hmong American family, a Southeast Asian ethnic community that has largely marked its presence in the Midwest and California. [3]NBC News Reportedly, Hmong people immigrated to these two cities during the resettlement of Southeast Asian refugees due to the Vietnam War. [4]Daily Beast
Career
After taking community college courses, Tou Thao joined the Minneapolis Police Department in 2009, where he worked as a community service officer. Meanwhile, he was laid off for two years amidst budget cuts. Later, he rejoined in 2012. [5]Vox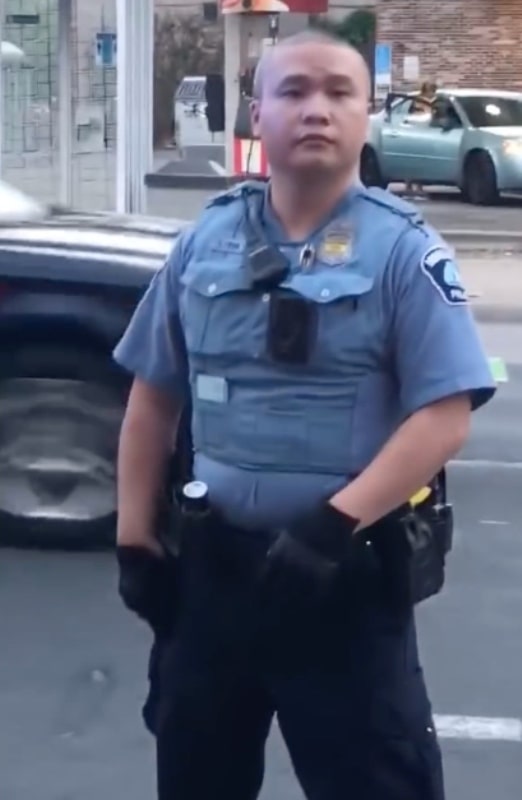 George Floyd's Silent Killer
On the evening of May 25, 2020, at around 8:08–8:28 pm, Minneapolis police arrested George Floyd because they had mistaken him as someone who attempted to pass off a counterfeit $20 bill at a store in Minneapolis to buy cigarettes. A video of his arrest shows Floyd on the ground with his hands cuffed behind his back. Officer Derek Chauvin is seen with his knee on Floyd's neck while Floyd complaining he cannot breathe. Reportedly, Chauvin kept his knee on Floyd's neck for 8 minutes and 46 seconds while Tou was standing guard and dispersing the onlookers.
Reportedly, on the evening of May 25, after responding to a call from a grocery store that claimed Floyd had used a forged check, officers Chauvin and Thao approached George Floyd and handcuffed him, and when Floyd resisted arrest, they dragged him from his car and pinned him to the ground. [6]The Sun Kabzuag Vaj, who is herself a Hmong-American, is the founder of Freedom Inc., a nonprofit that aims to end violence toward minorities, women, and the LGBTQ community. On this disturbing fatal encounter of George Floyd, she says,
It's silence that is betrayal. In Thao's case, "[his] silence actually killed somebody." [7]Daily Beast
Arrest & Release
On May 26, 2020, the officers involved in George Floyd's alleged arrest and encounter were placed on leave. Later in the day, all the four officers (Derek Michael Chauvin, Tou Thao, Thomas K. Lane, and J. Alexander Kueng) were fired. On the same day, the FBI announced to review the incident.
On May 28, 2020, the United States Department of Justice and the FBI issued a joint statement to investigate into Floyd's death by giving it "a top priority." In the statement, they said,
A comprehensive investigation will compile all available information and thoroughly evaluate evidence and information obtained from witnesses … If it is determined that there has been a violation of federal law, criminal charges will be sought."
On May 29, 2020, Derek Chauvin became the first white officer in Minnesota to get arrested on charges of a black civilian's death. Chauvin was charged with third-degree murder and second-degree manslaughter. Thao was arrested on June 3, 2020. Tou Thao was charged with aiding and abetting without intent second-degree murder, and aiding and abetting second-degree manslaughter with culpable negligence creating unreasonable risk. [8]People On June 29, all four men (Derek Michael Chauvin, Tou Thao, Thomas K. Lane, and J. Alexander Kueng) appeared in court.
Judge Peter A. Cahill of Hennepin County District Court set the next hearing for September 11, 2020, and a trial date of March 8, 2021. [9]People On July 4, 2020, Tou Thao was released from the Hennepin County Jail on "bond and conditional release." Tou Thao's bail was set at $1 million with no conditions or $750,000 bail with conditions. With Tou Thao's release, three of the four ex-Minneapolis police officers facing charges in George's Floyd's fatal encounter, have been released from jail. Only Derek Chauvin remains in custody at the jail, with his bail set at $1.25 million. [10]People
Other Controversies
Before Tou Thao was charged in George Floyd's murder case, he had six civilian complaints registered against him with the Minneapolis Police Department's Internal Affairs, including one for severely beating a Black man. [11]

Daily Beast
Facts/Trivia
The Hmong American community from which Tou belongs has lost almost one-fourth of its men and boys since their immigration in the country; as they waged war on behalf of the United States. [13]

Daily Beast
In 2006, a 19-year-old Hmong boy, Fong Lee was shot dead by a white officer of Minneapolis police; just like George Floyd was killed. [14]

NBC News Tou Thao himself being a Hmong American was involved in George's death, and it has ignited a discussion in the country about how to approach the issue of anti-blackness in the Asian American community.
While speaking to media about the involvement of four police officers in George Floyd's fatal encounter, Minneapolis Police Chief Medaria Arradondo said,


Mr. Floyd died in our hands and so I see that as being complicit. Silence and inaction — you're complicit. You're complicit. If there were one solitary voice that would have intervened … that's what I would have hoped for."
Talking about the decision to fire all four officers, Minneapolis Police Chief Medaria Arradondo said,


There are absolute truths in life … the killing of Mr. Floyd was an absolute truth that it was wrong. I did not need days or weeks or months or processes or bureaucracies to tell me that what occurred out here last Monday was wrong."
Amid the reports that Derek Chauvin's wife, Kellie Chauvin was the sister of Tou Thao, Amanda Mason-Sekula, the lawyer who initiated the divorce between Derek Chauvin and Kellie Chauvin, said,


Tou Thao is NOT Ms. Chauvin's brother. I would GREATLY appreciate help putting that rumor to rest." [16]Snopes