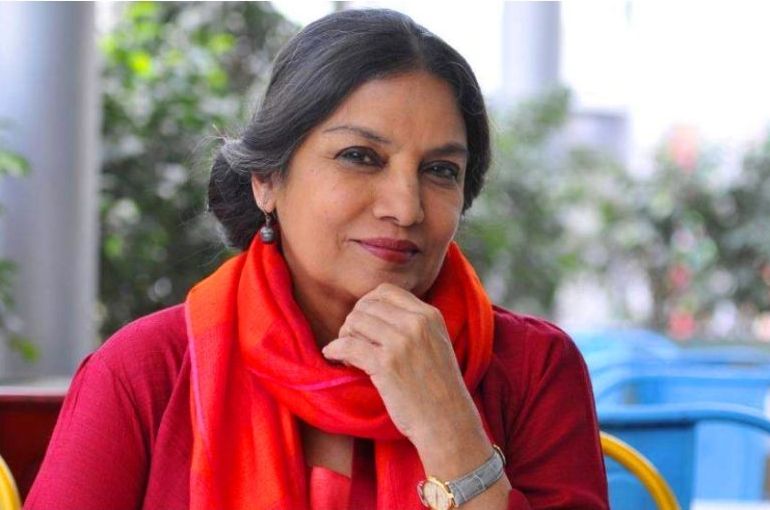 Shabana Azmi is an Indian actress who works in Bollywood films, television and theatre. She is famous for being one of the leading actresses of parallel cinema in India. She has appeared in more than 120 Hindi and Bengali films and has also acted in several international films. Shabana Azmi is regarded as one of the 'finest actresses of Indian Cinema.'
Wiki/Biography
Shabana Azmi was born as 'Shabana Kaifi Azmi' on 18 September 1950 (age 73 years; as of 2023) in Hyderabad, India. Shabana went to Queen Mary School, Mumbai.
She did her graduation in Psychology from St. Xavier's College, Mumbai. Shabana did a course in acting from Film and Television Institute of India (FTII), Pune. She topped the list of successful candidates of 1972 and was the gold medalist in acting.
Physical Appearance
Height: 5′ 6″
Eye Colour: Black
Hair Colour: Black
Family, Caste & Husband
Shabana Azmi belongs to a Sayyid Muslim family. Her father, Late Kaifi Azmi was an Indian poet. Her mother,  Shaukat Azmi is a veteran Indian People's Theatre Association stage actress. Her parents were members of the Communist Party of India.
Syed Fateh Hussain Rizvi is her grandfather.  She has a brother named Baba Azmi who is a cinematographer. Baba married Tanvi Azmi who is an actress.
She has a cousin named Ishan Arya, a noted cinematographer.
Ishan Arya was married to Sulbha Arya, veteran actress, and theatre artist.
She was engaged to the actor Benjamin Gilani, but their engagement was called off later.
Shabana Azmi was in a relationship with the film director Shekhar Kapur for seven years.
Shabana is married to Javed Akhtar, the poet, lyricist, and screenwriter.
She has a step-son named Farhan Akhtar and a stepdaughter named Zoya Akhtar.
She has two nieces named Farah Naaz and Tabu, both are famous Bollywood actresses.
Career
After graduating from FTII, she signed "Faslah (1974)" and "Parinay (1974)" simultaneously.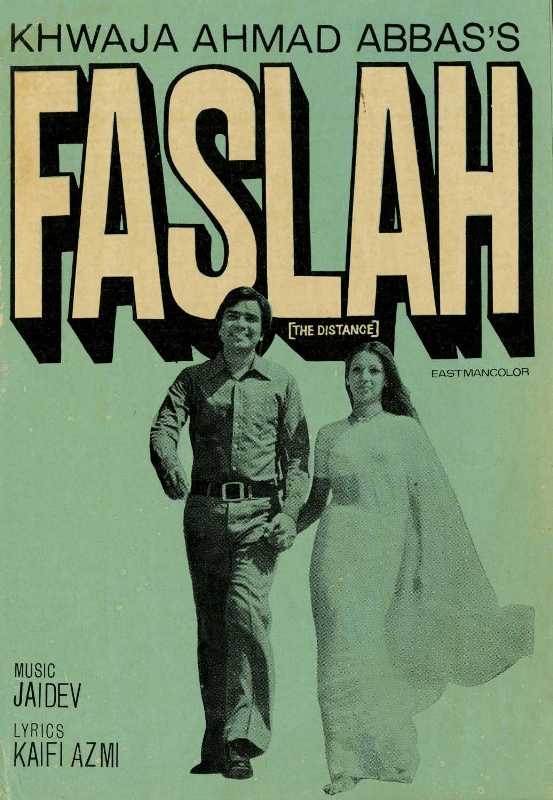 However, her first release was "Ankur (1974)."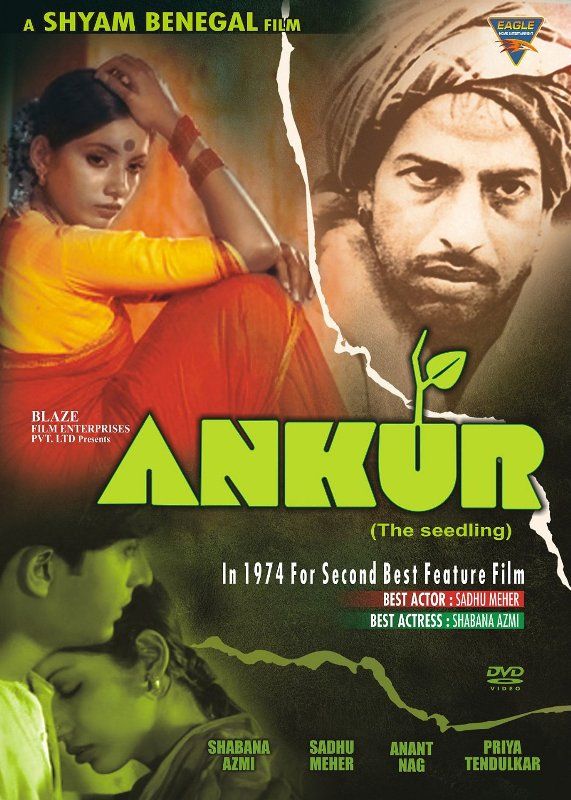 She is known for her portrayal of real-life characters in the movies. She worked in Hollywood movies like"Madame Sousatzka (1988)" and "City of Joy (1992)."
Her television debut was with the TV serial "Anupama." She has also participated in many stage plays including M. S. Sathyu's "Safed Kundali (1980)" and Feroz Abbas Khan's "Tumhari Amrita."
Controversies
During Navratri's in 2019, Shabana tweeted a photo. The photo showed words of Shabana that read, "This Navratri, I pray to Allah that no Lakshmi should have to beg, no Durga should be aborted, Parvati wouldn't have to give dowry, Saraswati shouldn't be illiterate, and Kali shouldn't need Fair and Lovely! Insha Allah!" with a question at the bottom saying, would she do the same about 3 Talak, 3 wives, Halala and population control. The actual poster was in Hindi. However, Shabana later tweeted that she had not made any statements like that and she would work for women irrespective of their religion. Following this tweet, another tweet went viral, which read the same instead the words were different. Shabana tweeted the original post in 2017. 
During the Padmavati controversy, Shabana extended huge support for the film "Padmaavat (2018)." She even tweeted about banning of IFFI for the threats against Deepika Padukone, who was starring in the film. The Indian director, Madhur Bhandarkar slammed her by tweeting that he was also concerned about the threats to Deepika, but he would have appreciated Sabana if he would have got the same support from her when Congress workers violently threatened him over his film "Indu Sarkar (2017)."
In the movie "Fire (1996)," Shabana Azmi acted alongside Nandita Das. The film raged controversies for its depiction of lesbianism. It drew several protests by social groups and Indian authorities. The film was even stopped from screening in several theatres, with its protesters asking for a ban on the film.
In 1993, when Nelson Mandela, former President of South Africa visited India, he kissed Shabana on her cheeks. This stirred a huge controversy within the Hindu and Muslim community, who objected their act. There were even several rallies and Dharnas held by the many social and political organizations to protest the act. Right from the students to the Supreme Court lawyers were found dragging the actress down over a kiss.
The number "Ishq Ki Maa Ki" from the movie "I Don't Love You (2013)" infuriated Shabana. She heard the song on an FM channel; she called the Radio jockey and demanded to know, why was the song played on the radio? She even tweeted and blamed the producer of the film, Pallavi Mishra, for the song. However, the song was written by Amit Kasaria, who later said that his song was not insulting women and only expressed the frustration of the youngsters in love.
Once Naseeruddin Shah called both the movie "Bhaag Milkha Bhaag (2013)," and it's lead actor, Farhan Akhtar, as 'Fake.' The step-mother of Farhan, Shabana, lashed out at Naseeruddin; saying that he should rather focus on his own performance. She further added that his (Naseeruddin's) views on the film and Farhan's performance were not appreciated.
Awards & Honours
Padma Shri from the Government of India in 1988
Yash Bhartiya Award by the Government of Uttar Pradesh in 1988
Gandhi International Peace Award by Gandhi Foundation, London in 2006
Padma Bhushan by the Government of India in 2012
Honorary Fellowship by the National Indian Students Union UK
Honorary Doctorate
TERI University on 5 February 2014
Simon Fraser University in 2013
Jamia Milia Islamia, Delhi in 2008
Chancellor of the University Brandan Foster by the Leeds Metropolitan University in Yorkshire
Jadavpur University in West Bengal in 2003
Martin Luther King Professorship award by the University of Michigan in 2002
National Awards
Best Actress for the film "Ankur" in 1975
Best Actress for the film "Arth" in 1983
Best Actress for the film "Khandhar" in 1984
Best Actress for the film "Paar" in 1985
Best Actress for the film "Godmother" in 1999
International awards
Best Actress award for the film "Libaas" in North Korea in 1993
Best Actress award for the film "Patang" at the Taormina Arte Festival in Italy in 1994
Silver Hugo Award for Best Actress for the film "Fire" at the Chicago International Film Festival in 1996
Outstanding Actress in a Feature Film, for the film "Fire" in L.A. Outfest in 1996
Filmfare Awards
Best Actress for the film "Swami" in 1978
Best Actress for the film "Arth" in 1984
Best Actress Award for the film "Bhavna" in 1985
Lifetime Achievement Award in 2006
Best Supporting Actress Award for the film "Neerja" in 2017
Favourite Things
Actress: Jaya Bhaduri Bachchan, Madhubala, Nargis
Travel Destination: New York, London, Venice
Facts
Earlier, Shabana used to be called by the name, 'Munni.' It was the writer, Late Ali Sardar Jafri, who gave her the name 'Shabana' when she was 11 years old.
After several actresses had refused to play the lead role in the 1974 Bollywood film "Ankur," Shabana was taken in as the lead actress in the film. The film went on to become the first release of her career.
Satyajit Ray talking about Shabana's acting in the film said,


In Ankur, she may not have fitted immediately into her rustic surroundings, but her poise and personality are never in doubt. In two high pitched scenes, she pulls out the stops to firmly establish herself as one of our finest dramatic actresses"
Jaya Bhaduri Bachchan inspired Shabana to work in films. She watched Jaya Bhaduri in her diploma film "Suman" and was utterly moved by her natural performance.
She is a committed socialist and works actively in support of child survival, fighting AIDS and social injustices. She worked on several plays and demonstrations denouncing communalism. She even supported Slum dwellers and displaced Kashmiri Pandit migrants.
In 1989, she did a 4-day long march from New Delhi to Meerut for communal harmony.
Since 1989, Shabana has been a member of the 'National Integration Council' and 'National AIDS Commission of India.'
In 1998, the 'United Nations Population Fund' appointed her as its "Goodwill Ambassador for India."
In 1997, she was nominated by the then President of India, K. R. Narayanan, as a Member of Rajya Sabha.