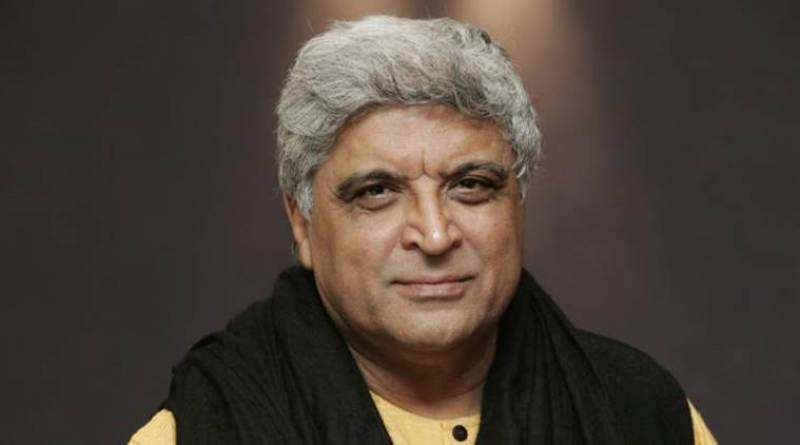 Javed Akhtar is an Indian poet, lyricist, and screenwriter. He is one of the most successful scriptwriters of Bollywood and is noted to be one of the scriptwriters to achieve star status in India.
Wiki/Biography
Javed Akhtar was born on 17 January 1945 (age 76 years; as of 2021) in the Gwalior city of Madhya Pradesh. His zodiac sign is Capricorn.
Initially, his name was 'Jadoo (magic),' which was taken from his father's poem "Lamha, lamha kisi jadoo ka fasana hoga (Each moment will be a story of the magic)." He was given the official name 'Javed' as it was closest to the word 'Jadoo.' He studied in Colvin Taluqdars' College, Lucknow when he was six.
He completed his schooling from Minto Circle School, Aligarh and graduated (Bachelors in Arts) from Saifiya College in Bhopal.
Physical Appearance
Height: 5′ 5″
Eye Colour: Dark Brown
Hair Colour: White
Family, Caste & Wife
Javed Akhtar belongs to a Muslim family. His father, Jan Nisar Akhtar was Bollywood film songwriter and poet. His mother, Safia Akhtar was a singer, songwriter, and writer.
Javed Akhtar's grandfather, Muztar Khairabadi and his elder brother Bismil Khairabadi were poets. His great-grandfather Fazl-e-Haq Khairabadi was a scholar of Islamic studies and theology and played an important role in the first independence movement of India in 1857. Javed has two brothers named Salman Akhtar and Shahid Akhtar and two sisters named Uneza Akhtar and Albina.
He married Honey Irani in 1972. Honey and Javed have two children Farhan Akhtar (film director and actor) and Zoya Akhtar (film director and screenwriter).
Javed and Honey divorced in 1985 and later married actress Shabana Azmi.
Javed Akhtar has two granddaughters Shakiya and Akira.
Career
Javed Akhtar started his career as a screenplay writer along with Salim Khan from the movie "Andaz (1971)."
From the year 1971 to 1981, Javed and Salim Khan worked together as Javed-Salim in the movies. The duo created movies like Zanjeer (1973), Deewaar (1975), Sholay (1975), Don (1978), Dostana (1980), and Kranti (1981). The duo had a split in 1982 due to ego issues. In 1983, Javed made his debut as a solo screenwriter with the movie "Betaab (1983)."
His made his debut as a lyricist with the movie "Silsila (1981)."
Controversies
The trailer of the film "PM Narendra Modi" had the name of Javed Akhtar in credits for writing the lyrics for the song "Ishwar-Allah" (originally taken from the film 1947- Earth). The song is the exact copy of the original with only minor changes. However, Javed Akhtar took his Twitter account to deny any contributions to the lyrics. However, producer of the film Sandeep Singh clarified that Javed Akhtar wrote the lyrics of the original song, which is used in the movie; that was why Javed had been attributed in the film.
Javed once sent a court notice to the Singer Amaal Malik and T-Series for not giving due credit to the original writers of the 90s famous song 'Ghar Se Nikalte Hi.' The writer slammed them for crediting 'Kunal Vermaa' as the lyricist. The lyrics of the songs were altered except the hook phrase. Javed served notice with a claim of staggering Rs. 10 crores from the addressees and asked for the inclusion of names of the original creators of the song.
Javed Akhtar and Salim Khan went to the Bombay High Court to file a complaint against the producers of the film Zanjeer (2013). The film was the remake of the 1973 film Zanjeer, which was written by Javed Akhtar and Salim Khan. They contended that they retained the copyright over the 'literary work,' i.e., the script, so, the film required their permission.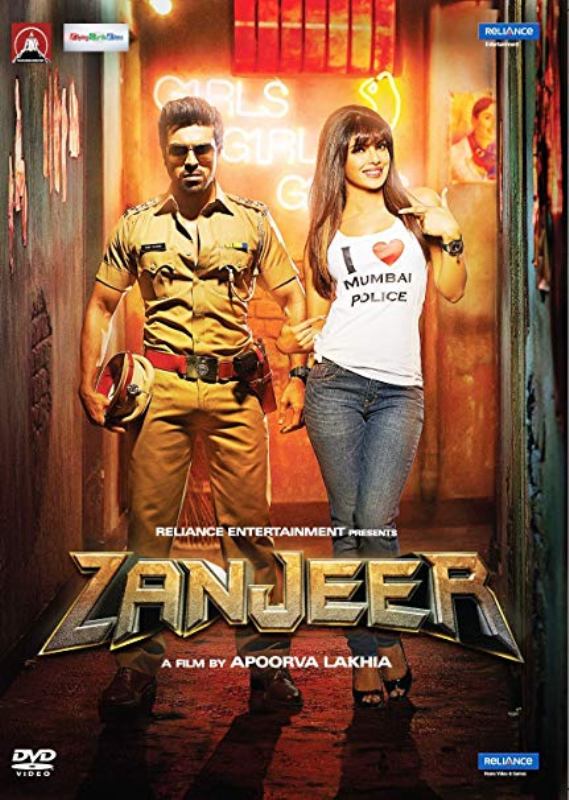 During the Gurmehar Kaur Controversy, in which Gurmehar Kaur, a Delhi University student, was protesting against the ABVP's attack on students and teachers. The controversy surpassed a new level when many actors, cricketer Virender Sehwag and even wrestler Yogeshwar Dutt took a dig at Gurmehar. While Javed, who felt offended at their comments said,


If a hardly literate player or a wrestler troll a pacifist daughter of a martyr it's understandable but what's wrong with some educated folks."

Javed was slammed for his comment especially for his words 'hardly literate.'
Javed Akhtar and Shabana Azmi faced a backlash after their comments over the controversy going over the film "Padmaavat (2018)." In the interview, the couple had said,


now this is the new Taliban and Talibani diktat. This should be opposed… Secular Hindus should come out openly against it. These royal families never fought with the Britishers, why are they coming out on the roads in protest now.. I am willing to agree with any poor Rajput but not any of these Rajput royals…"
On 1 February 2021, he filed a criminal complaint against Bollywood actress Kangana Ranaut following which a metropolitan court in Mumbai issued summons to her to appear on 1 March 2021. In his complaint, Mr. Akhtar alleged that Ms. Ranaut made defamatory statements about him during an interview on 19 July 2020 in which she linked Mr. Akhtar with the suicide of actor Sushant Singh Rajput. [1]

The Hindu
Awards & Honours
Nagrik Samman by Mayor of Bhopal 2002
Honorary Doctorate from Pondicherry University – Doctor of Letters (honoris causa) in 2010.
National Awards
Best Lyrics for the film "Saaz" in 1996
Best Lyrics for the film "Border" in 1997
Best Lyrics for the film "Godmother" in 1998
Best Lyrics for the film "Refugee" in 2000
Best Lyrics for the film "Lagaan" in  2001
Filmfare Awards
Best Lyrics for the song "Ek Ladki Ko Dekha" from 1942: A Love Story" in 1995
Best Lyrics for the song "Ghar Se Nikalte" from Papa Kehte Hai" in 1997
Best Lyrics for the song "Sandese Aate Hai" from Border" in 1998
Best Lyrics for the song "Panchchi Nadiyaan" from Refugee in 2001
Best Lyrics for the song "Mitwa" from Lagaan in 2002
Best Lyrics for the song "Kal Ho Naa Ho" from Kal Ho Naa Ho in 2004
Best Lyrics for the song "Tere Liye" from Veer-Zaara in 2005
Best Lyrics for the song "Jashn-E-Bahara" from Jodhaa Akbar in 2009
Best Screenplay for the movie "Zanjeer" in 1974
Best Screenplay for the movie "Deewaar" in 1976
Best Screenplay for the movie "Shakti" in 1983
Best Story for the movie "Zanjeer" in 1974
Best Story for the movie "Deewaar" in 1976
Best Dialogues for the film "Deewaar" in 1976
Best Dialogues for the film "Main Azaad Hoon" in 1990
Lifetime achievement in 2007
Favourite Things
Poem: Mera Safar by Sardar Ali Jafri
Songwriter: Sahir Ludhianvi
Food: Kebab, Aloo Gosht Ka Shorba, Biryani, Vanilla Ice-Creams
Facts
Javed was born as a Muslim, but he proclaims himself as an atheist and has brought up his son Farhan and daughter Zoya as an atheist.
Javed came to Mumbai in 1964, in hopes of making it big in Bollywood. He had no food to eat and no place to sleep. After spending his night under trees or corridors, he finally found a place to stay in Kamal Amrohi Studio in Jogeshwari.
Salim Khan and Javed first met on the sets of "Sarhadi Lootera," where Salim was an actor and Javed was Clapper boy. Later, Javed was promoted to dialogue writer.
Salim Khan used to generate ideas and Javed used to frame the dialogues. Javed wrote dialogues in Urdu and an assistant used to translate them to Hindi.
Though the duo, Salim-Javed, had a split in 1982, some of the scripts they had written earlier became a huge hit such as "Zamana (1985)" and "Mr. India (1987)."
Akhtar used to assist Urdu Poet Kaifi Azmi and visited his house frequently. It was then that Kaifi's daughter Shabana Azmi and Javed started seeing each other. When Honey Irani came to know about his relationship with Shabana their relationship turned sour. Honey and Javed separated from each other in 1978 and got divorced in 1985.
The first film song that he wrote in his career as a lyricist was "Dekha Ek Khwab" from the movie "Silsila (1981)."
During his college days, he was a good debater. He won Rotary Club Prize for three years consecutively. He even won several inter-college debates and also represented Vikram University at the National Youth Festival in Delhi.
Through Javed's and Salim's script "Zanzeer," Amitabh Bachchan got his iconic title of "Angry-Young Man."