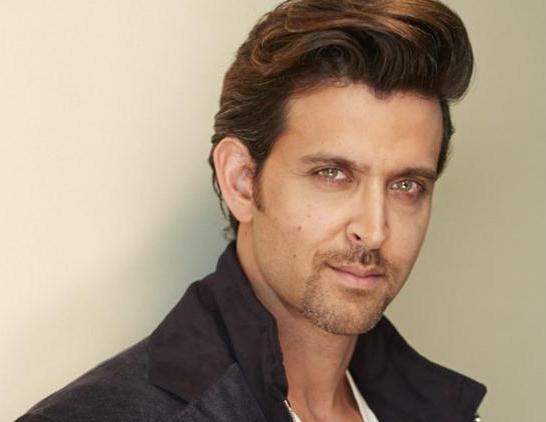 Hrithik Roshan is an Indian film actor. Best-known for his unmatchable dancing skills, Hrithik became an overnight sensation with his debut film, "Kaho Na Pyaar Hai." Let's put a spotlight on his journey as an actor and know some interesting facts about him.
Biography/Wiki
Hrithik Roshan was born into a Punjabi Family on 10 January 1974 (age 49 years; as of 2023) in Mumbai, Maharashtra, India. He did his schooling from Bombay Scottish School, Mumbai; then enrolled in Sydenham College, Mumbai, to pursue Bachelors of Commerce. Hrithik was born with two thumbs on his right hand and was often teased by his classmates for it. He had a stammering problem since the age of six and used to fake injury and illness in order to escape oral tests. However, he overcame his problem of stammering with the help from speech therapists.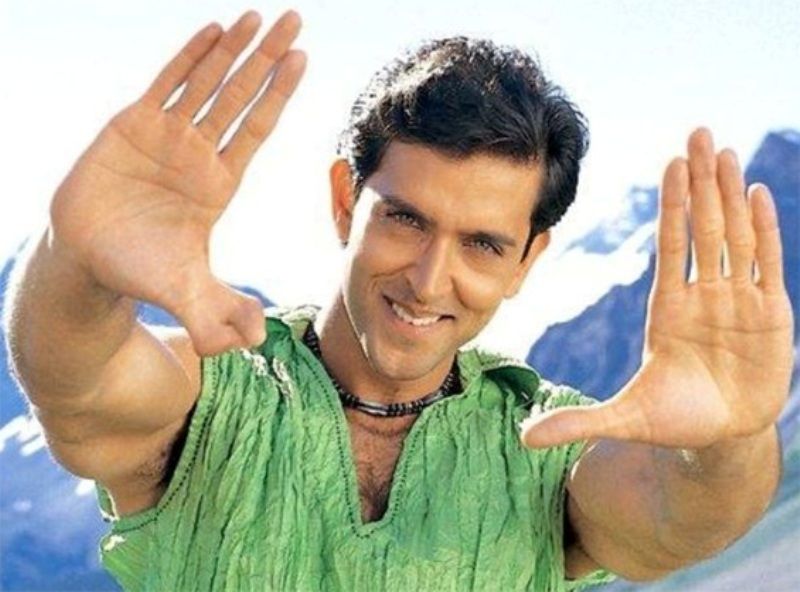 Hrithik was just 6 when he entered Bollywood as a child artist. He appeared in a dance sequence featuring Jeetendra in the film Aasha for which he received ₹100. He spent his first earnings to purchase 10 Hot wheel cars that were in vogue at that time. He then made many uncredited appearances in various family film projects.
In his early 20's, Roshan suffered from Scoliosis, a spinal disc herniation and doctors told him to abstain from performing dance and stunts. However, the actor struggled through his weaknesses and became a great dancer.
Before entering the Bollywood as an actor, Hrithik prepared himself extensively by taking acting, singing, dancing, fencing, and riding lessons. He also worked hard to improve his "speech."
Physical Appearance
Having hazel green eyes and black hair, Hrithik Roshan has a body with chest measuring 44 inches, waist 28 inches, and biceps 16 inches. With a height of 5' 11" Hrithik weighs 85 kg.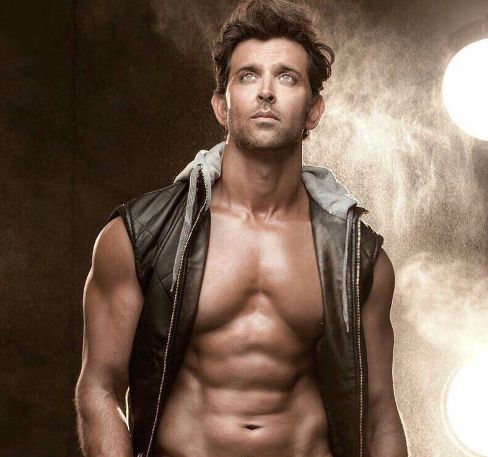 Physical Transformations
Koi… Mil Gaya (2003)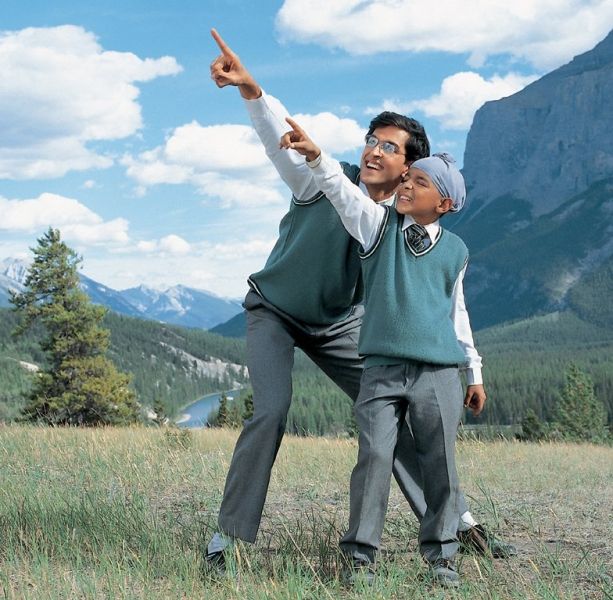 Hrithik had to lose several kilos of his body weight to play the role of a school-going kid who was born with a developmental disability. His transformed physique, which was perfectly suited to the role, held the audience spellbound.
Guzaarish (2010)
Hrithik played a former magician who is a quadriplegic in this film, and he said it was a challenge to get a shape that suited an individual with quadriplegia. A long, dense beard and long hair accompanied this character's natural appearance.
Krrish 3 (2013)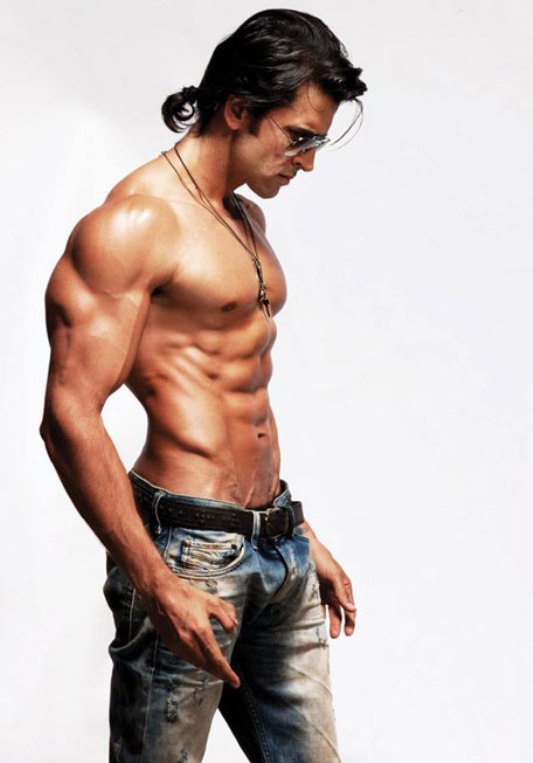 Kris Gethin was hired as his fitness trainer to make him appear like a superhero in this film. Though it was supposed to take Hrithik twelve weeks to complete the transformation, he did it in ten weeks. Fans loved his newly sculpted body. According to sources, Kris Gethin used to get paid 20 lakh per month for helping Hrithik with his fitness. [1]The Times of India
Super 30 (2019)
Hrithik's character of Anand Kumar in the film was a character that he literally lived. It took him a few kilos to lose weight and get a fat belly to play the role, and the audience was surprised not only by his acting ability but also by his natural physique.
War (2019)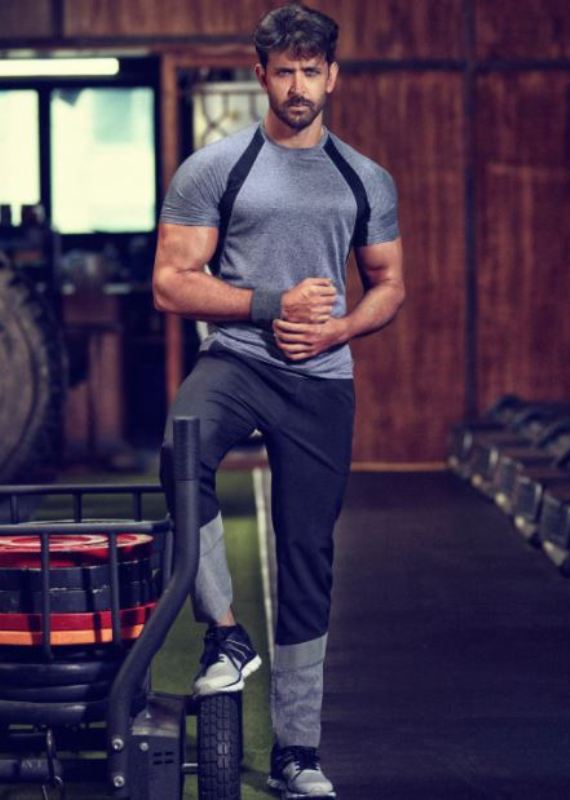 The actor was praised for his brilliant transformation from Anand in Super 30 to Kabir in War. He reportedly worked extremely hard to get in shape for War because the two characters, i.e. Kabir and Anand Kumar, had drastic differences from each other. As he mentioned, he did not have much time left to undergo the transformation, so he transformed from Anand to Kabir within two months.
Family & Caste
Hrithik hails from a Punjabi Khatri (Arora) Family.
Parents & Siblings
His father, Rakesh Roshan, is a popular film director and his mother, Pinky Roshan, is the daughter of producer and director J. Om Prakash. Roshan also has an elder sister, Sunaina Roshan.
His paternal uncle, Rajesh Roshan, is a Music Director.
Wife & Children
Hrithik fell in love with Sussanne Khan at the very first sight when he spotted her at a traffic signal in Mumbai. The two started dating each other and ended getting married on 20 December 2000 at Golden Resorts and Spa. The couple has two sons named Hrehaan and Hridhaan. The couple got separated in 2013 and their divorce was finalised in November 2014.
Relationships/Affairs
He was rumoured to be involved with Kareena Kapoor during the shoot of Main Prem Ki Diwani Hoon (2003). His wife did not like Hrithik and Kareena getting close to each other. So, to appease his wife, he never worked with Kareena again.
Hrithik was also rumoured to be dating the Mexican actress Barbara Mori during the shooting of the film Kites in 2010.
Later, the actor was also alleged to be dating his Krrish 3 co-star Kangana Ranaut. According to some sources, Hrithik was believed to be getting close to Shweta after his divorce with Susanne.
In January 2022, a photo went viral on the internet in which he was spotted with actress and musician Saba Azad holding her hands. Soon after the photo came into the public domain, speculations became rife that the two were dating each other. [2]The Times of India
Career
After appearing in films as a child actor, Hrithik made his debut in Bollywood with his father's romantic drama, "Kaho Naa Pyaar Hai." The movie was a great hit and ended up becoming the highest grossing film of 2000. His performance in the film was very much liked by the audience and established him as a prominent actor in Bollywood. Not just this, his signature dance moves in the song, "Ek Pal Ka Jeena," became a nationwide sensation and a big craze among the youth.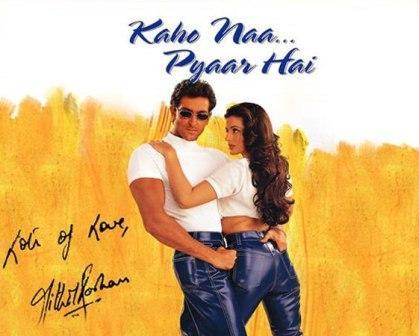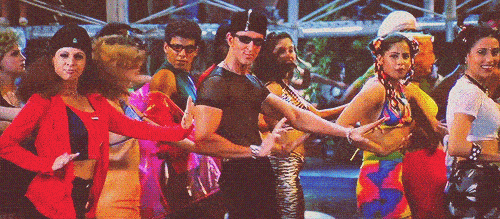 In his second release, Fiza, he played the character of an innocent Muslim boy who becomes a terrorist after the Bombay Riots. Hrithik appeared in Fiza to expand his horizon as an actor. His character in Karan Johar's family drama, Kabhi Khushi Kabhi Gham, received massive love not only from India but worldwide.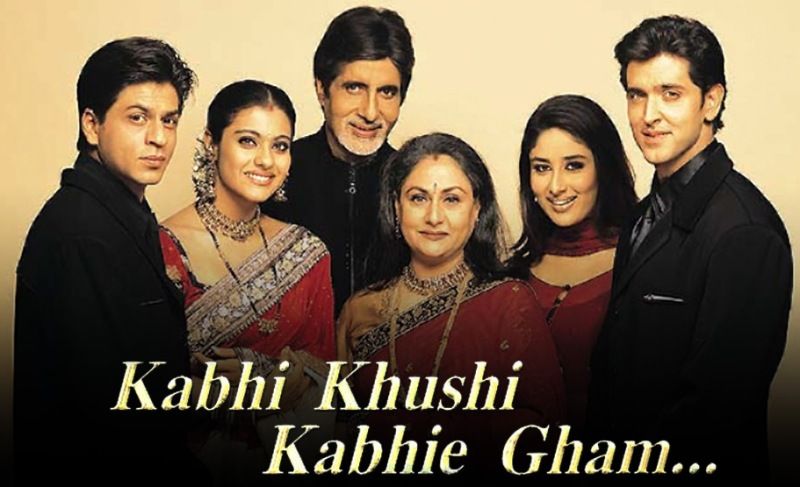 From playing an intellectually disabled boy in Koi Mil Gaya (2003) to an emperor in Jodhaa Akbar (2008); from playing a quadriplegic in Guzaarish (2010) to a visually impaired man in Kaabil (2017), he has portrayed a variety of characters.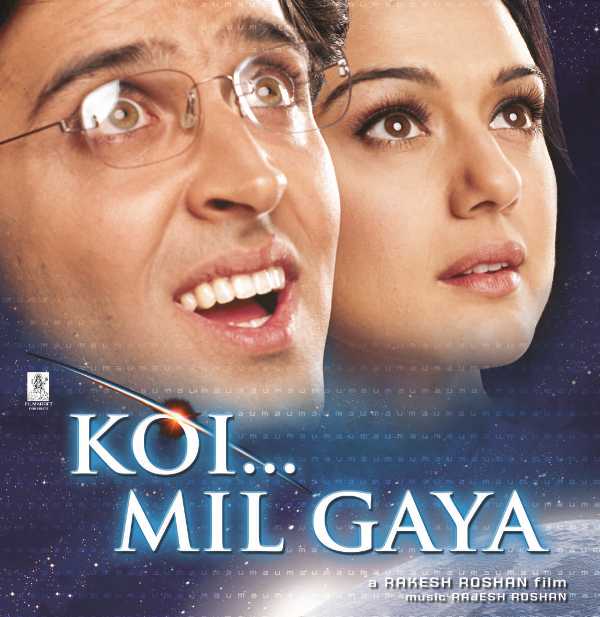 After playing a blind in the movie kaabil, the actor went onto launch an integrated and fun learning book series titled "Tactabet," which is published in Braille.
Being a style icon, he has also launched his clothing label HRx.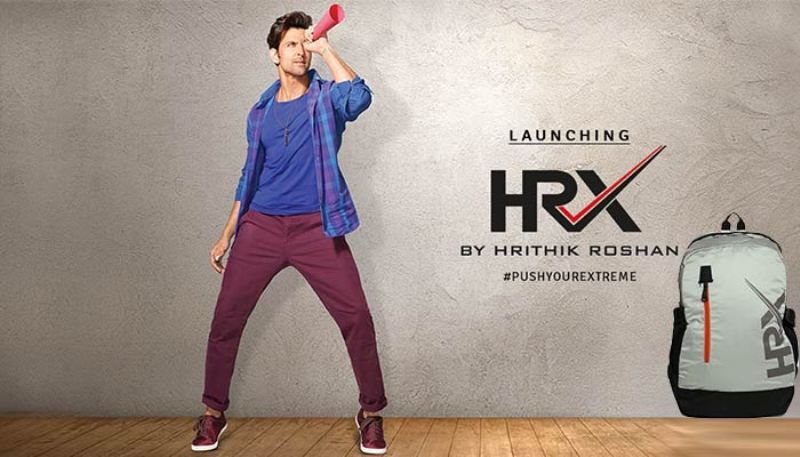 Controversies 
 It was reported that his closeness to Barbara Mori led Sussane khan, his then-wife, to leave his house. However, later they united but not for much longer.
A poster of Hrithik, portraying him in a dancing pose carrying the slogan, "Vote DA for all the people," was distributed on the eve of local government elections. DA is the opponent Democratic Alliance in South Africa that led to prohibiting of his films in South Africa.
In December 2000, a rumour was spread that Hrithik made the anti-Nepal remark that he hated Nepal and its people which led to riots in Nepal. However, the actor denied making any such comment and said, "I can name all the interviews I have given. All the tapes are there for anyone to see anytime. I have never spoken against Nepal or the Nepalese people, whom I love."
His fight with Kangana Ranaut in 2006 was a much talked about topic in the media. It all started with her calling him a "silly ex" that resulted in full-blown name-calling, e-mail leaking, and even a legal battle.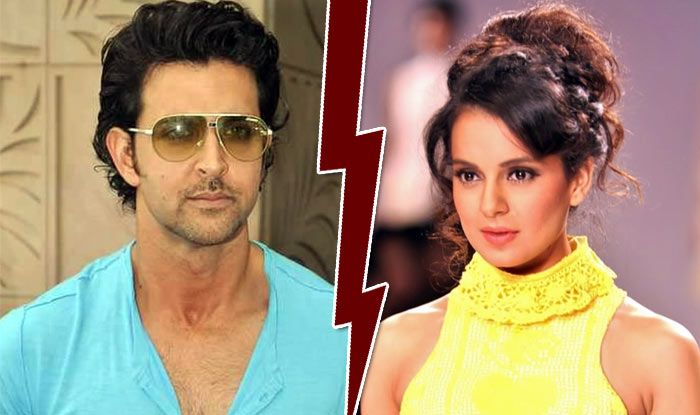 Car Collection
Hrithik has an enormous love for classic and iconic cars. Besides that, he also has a huge collection of ultra-luxury cars. His collection of iconic and exotic cars include Rolls Royce Ghost Series II, Mercedes S500, Jaguar XJ, Ferrari Modena, Maserati Spyder, Porsche Cayenne Turbo, Range rover sport, and Mini Cooper S Convertible.
Awards
Hrithik won the Best Male Debut and Best Actor for Kaho Naa… Pyaar Hai in 2001.
He was bestowed with Best Actor and Best Actor (Critics) for Koi Mil Gaya in 2004.
He received the Best Actor award for his performance in Dhoom 2.
He was also awarded as the Best Actor for Jodha Akbar in 2009.
Hrithik was awarded the Young Achievers Award by the Indo-American Society in the year 2001.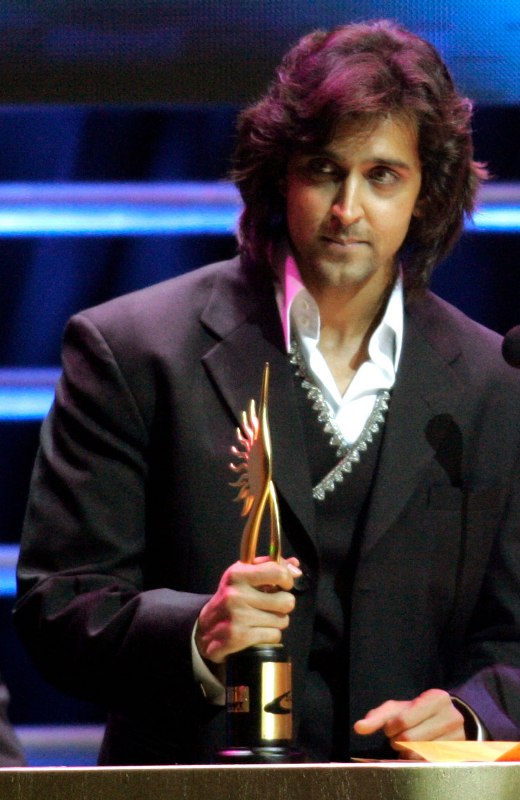 The actor also bagged Best Male Actor Award for Koi Mil Gaya in 2004.
Hrithik was awarded the Hall of fame award in the year 2017.
Net Worth/Salary
Hrithik is one of the highest paid actors in the industry with a Net worth of ₹1428 Crore. He gets paid around ₹35-40 Crores per film.
Signature
Favourites
He loves to munch on Indian food like Dal, Chawal, Chicken, Mutton, and all vegetables made in Indian style. He also prefers to eat Italian, Mexican, and Chinese cuisines. He likes Pizza very much and can eat two at a single time.

 London and Phuket are his favourite travel destination.
He is profoundly inspired by Shammi Kapoor and Michael Jackson.
His favourite actors are Amitabh Bachchan, Raj Kapoor, Richard Gere, Al Pacino, Steve Martin, and Jerry Lewis.
Madhubala, Madhuri Dixit, Kajol, Julia Roberts, and Helen Hunt tops his list of favourite actresses.
His all-time favourite films are Dilwale Dulhaniya Le Jayenge, Sholay, Kaho Naa Pyaar Hai, Pretty Woman, and When Harry Met Sally.
His most liked vegetable is Broccoli.
Cricket is his favourite sport.
He likes the colours black and white.
Superman is his favourite superhero.
Hrithik prefers wearing jeans and loose clothes.
The perfume that he likes to wear the most is Polo Sport.
His favourite games are Doom, Trivial Pursuit, and Balderdash.
Apple, Banana, Chikoo, and Grapes are his favourite fruits.
Desserts that he likes to eat are Apple Pie with Vanilla Ice-Cream, Brownies with Ice Cream, Ice Cream with Chocolate Sauce.
Hrithik's favourite pet is Persian Cat.
His favourite book is Easyway to Stop Smoking by Allen Carr.
Facts
Hrithik's family and friends lovingly call him Duggu.
He worked as an assistant director on his father's films Karan Arjun (1995) and Koyla (1997). According to his father, Rakesh Roshan, Hrithik was treated like any other assistant director. While talking about this in an interview, Rakesh revealed that he made Hrithik travel in taxis, autos, and buses, and he was not even allowed to travel in the family car. Rakesh Roshan also revealed that he did these things to his son as he wanted him to grow as a mature actor, and he wanted Hrithik to live his dreams as Rakesh Roshan failed as an actor. [3]

Hindustan Times
Although the actor has quit smoking, there was a time when he was severely addicted to it. He gives credit to Allen Carr's publication- Easy Way to Stop Smoking, for having him get rid of his filthy habit.
Interestingly, his official surname is not Roshan, but Nagrath.
While assisting his father, Rakesh Roshan, in his directions, on the sets of Karan Arjun and Koyla, Hrithik did a number of odd jobs like serving the tea to actors and even sweeping the floors.
Roshan has got two tattoos on his body. A six-point star with a red circle on the right wrist and Sussanne (his ex-wife's name) written on the left wrist.
Hrithik and his family are ardent devotees of Sai Baba.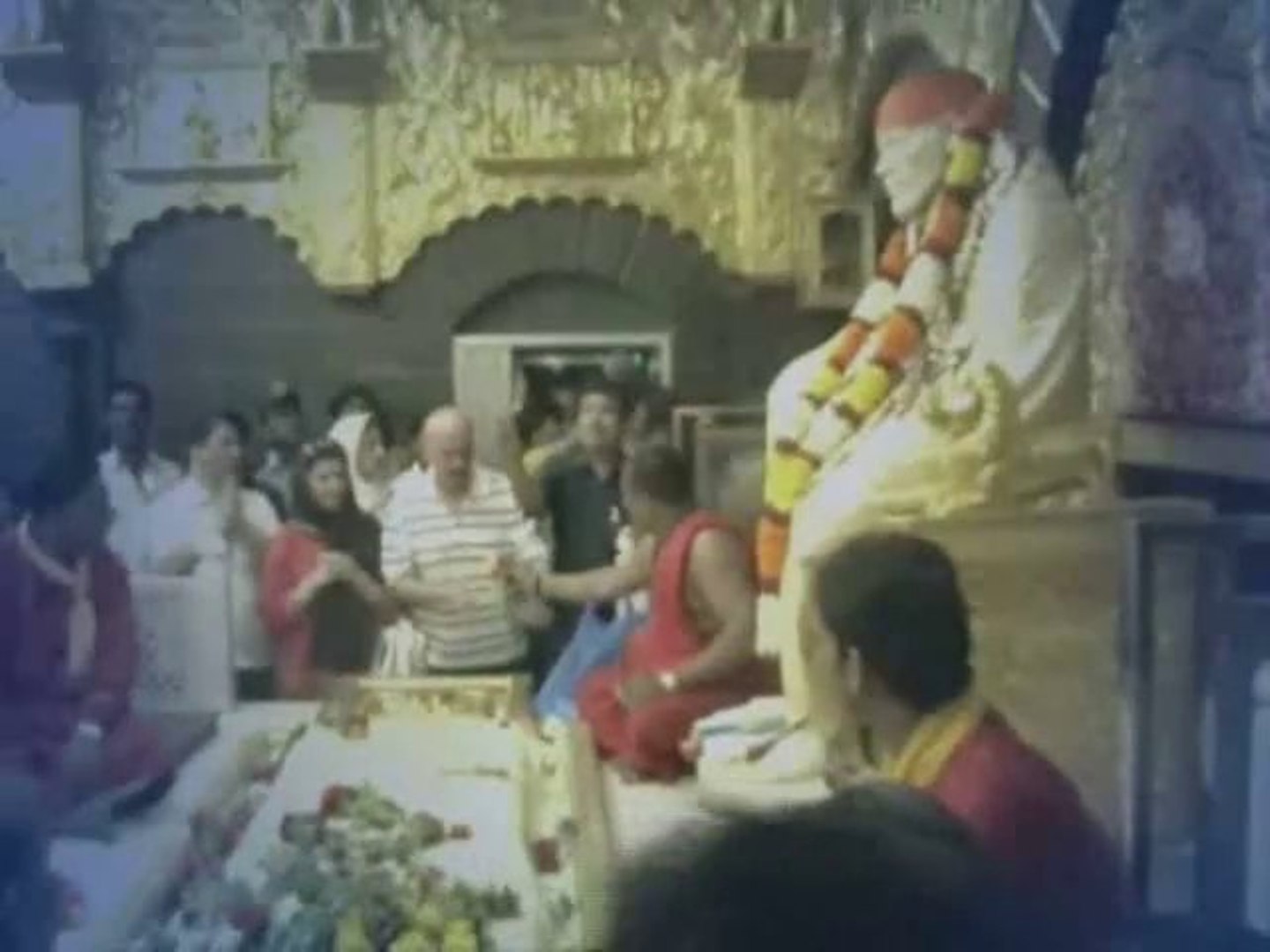 Hrithik has his wax statue at Madame Tussauds' museum in London. In fact, it is believed to be one of the most kissed statues in the museum.
Roshan had a huge crush on Madhubala and Parveen Babi in his teenage.
Hrithik is an avid animal lover. He had a pet dog named Puggy, and two cats named Pearl and Tiger, but unfortunately they died. He also bought a beagle for his sons.
Hrithik was expected to star opposite Kareena in his debut movie. The same could not happen owing to some misunderstanding between his father and Kareena's mother.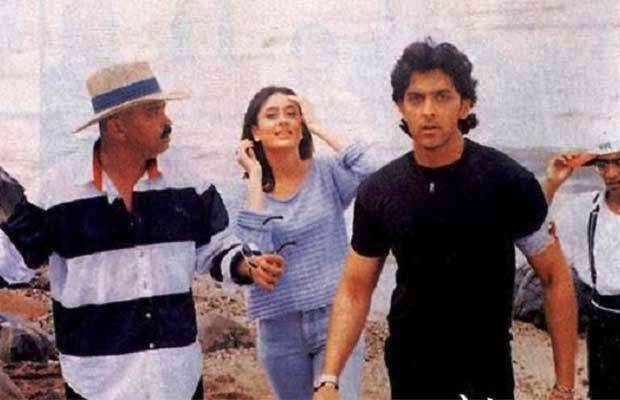 The actor loves to capture memories and documents his day-to-day life in a scrapbook.
Despite achieving so much in life, he is terrible at handling finances on his own. All his finances are being taken care of by his mother and his ex-wife.
Hrithik was the first choice for the lead role in Don and Swadesh but, later on, the role went to Shah Rukh Khan. Similarly, he was the foremost choice for movies Dil Chahta Hai and Rang De Basanti but he was not able to do any of it.
Hrithik was not at all disciplined in his childhood. Once he was even beaten badly by his father for throwing empty bottles at strangers from his terrace.
Hrithik took bodybuilding classes from Salman Khan before making his film debut.
Interestingly, he received around 30,000 marriage proposals from his fans on Valentine's in the year 2000.
Hrithik met his dancing idol, Michael Jackson in Los Angeles, USA, during the shoot of his film, Kites.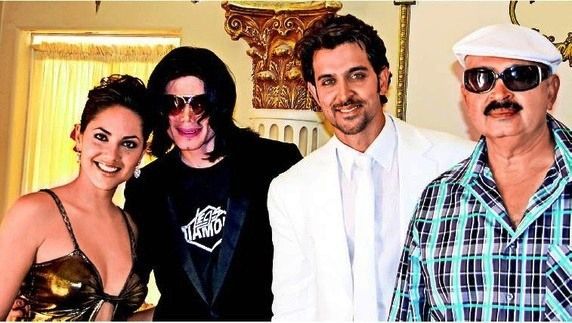 While shooting for the movie Zindagi Na Milegi Dobara, Hrithik did all the stunts himself including bull chasing, skydiving, and underwater diving.
Hrithik played the role of a blind man in his film Kaabil. He locked himself for about five days at his home and moved around blindfolded. He did this to get familiar with the body language of the blind. Moreover, he also invited a few blind people to his home to study their expressions and gestures.
After release Bang Bang, Roshan became the first actor in Bollywood to perform a flyboarding stunt.
Not just an actor, he is also a certified and professional diver.