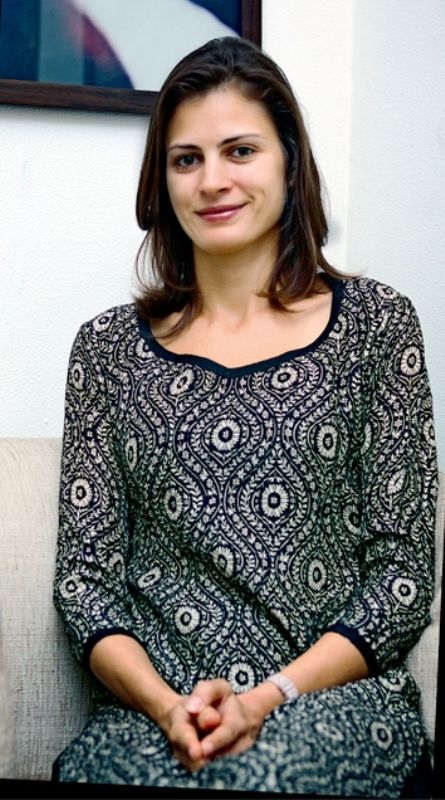 Sara Abdullah Pilot is the ex-wife of Sachin Pilot, an Indian Politician. Sachin Pilot became the Deputy Chief Minister of Rajasthan in 2018. Sara is also a social worker. Let's find out some more interesting details about Sara Pilot's life, her family, biography and other facts.
Biography/Wiki
Sara Pilot was born in Kashmir, India to Farooq Abdullah and Mollie Abdullah. Though she comes from a political family, Sara neither took any interest in political affairs nor was she involved in politics. Sara graduated with Bachelors of Hotel Management and did her Masters in International Affairs. She worked with UNIFEM (United Nations Development Fund for Women, a part of UNICEF. Later, in 2009, she initiated her own NGO – (Centre for Equity and Inclusion, CEQUIN) along with Lora Prabhu. 
Family, Husband & Caste
Sara is born into a Sunni Islam Family to Farooq Abdullah and Mollie Abdullah. Her father, Farooq Abdullah, is the chairman of Jammu and Kashmir National Conference and the former Chief Minister of Jammu and Kashmir. She has two sisters, Safia Abdullah & Hinna Abdullah, and a brother, Omar Abdullah. Her brother, Omar Abdullah, was also a former Chief Minister and the youngest person to ever hold the position.
Sara met Sachin Pilot, son of late Congress leader Rajesh Pilot in London. Since Sara and Sachin came from different religious backgrounds, there were a lot of objections about their marriage from Sara's parents. However, the duo did not let the ideological and religious differences come in their way and the two went ahead with their wedding on 15 January 2004. Subsequently, as time passed, Sara's parents accepted Sachin as their son-in-law. The couple has two sons Aaran and Vehaan.
Sara and Sachin later divorced; the divorce was officially confirmed through an affidavit filed by Sachin during the 2023 Rajasthan Legislative Assembly elections in which he mentioned his marital status as 'divorced.' [1]India Today
Career
Sara got inclined towards humanitarian services after interning with UNIFEM. Though at times she accompanies Sachin Pilot during election campaigns, she has the least interest in politics. Other than social work, Sara is a qualified Yoga Instructor and has been giving classes in Vinyasa and Hath Yoga since 2014. 
Physical Appearance
Sara Pilot is 5' 8" and weighs around 55kg. She has hazel green eyes with dark ash blonde hair. 
Facts
She also goes by the names 'Sarah Pilot' and 'Sarah Abdullah.'
Sara's mother Mollie Abdullah was a Christian and a nurse by profession. Her brother was also married to a Hindu girl named Payal Nath. 
In 1990, Farooq Abdullah sent his daughter, Sara, to London amidst the rising instability and unrest in the Kashmir Valley.
In 2014, there were rumours of strain in Sara and Sachin's marriage. It was stated that Sachin's closeness with a female friend was the reason behind the same. Reportedly, Sara lived separately at her father's house in Delhi.
Her hobbies include Reading, Travelling, Watching Movies.