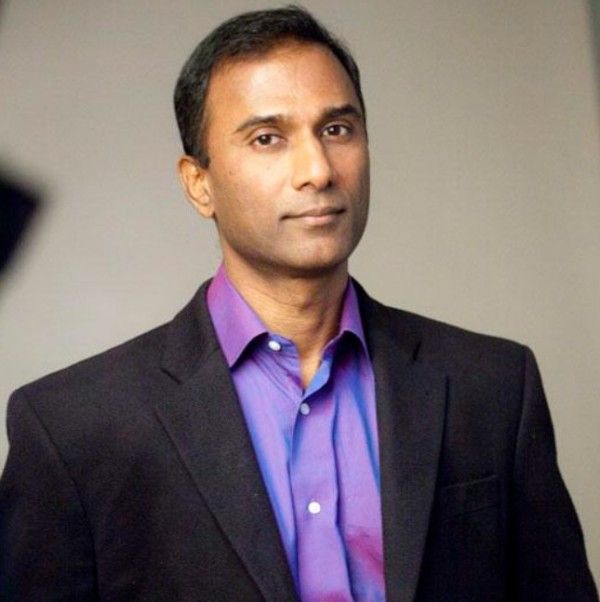 Shiva Ayyadurai is an Indian scientist, academic, writer, public speaker, and politician. He is widely known as the inventor of email. He founded many tech companies and conducted various research and design models to integrate the traditional Indian method of healing, Siddha, with western medical systems. He fought elections as an independent candidate in the 2020 US senate elections.
Wiki/Biography
Shiva Ayyadurai was born on Monday, 2 December 1963 (age 59 years; as of 2022) in Mumbai, Maharashtra. His zodiac sign is Sagittarius. He moved to the Muhavur village in Rajapalayam, Tamil Nadu. On his 7th birthday, on 2 December 1970, he moved to Paterson, New Jersey, US along with his family. He did schooling at Livingston High School in New Jersey. In 1977, when he was in eighth grade, he did a special program in computer science at the Courant Institute of Mathematical Science at New York University, where learnt FORTRAN IV computer program language. He was later recruited by the University of Medicine and Dentistry of New Jersey (UMDNJ) in Newark as a Research Fellow, where he wrote the program and developed the first email system which had the characteristics like Inbox, Outbox, Folders, Address Book, Memo, etc., which he named EMAIL. He was awarded the Copyright for EMAIL on 30 August 1982. In 1981, he was accepted into the American Legion Jersey Boys State Program. He attended the Massachusetts Institute of Technology (MIT) in Cambridge, Massachusetts and earned a graduation in electrical engineering and computer science. He pursued two master's degrees concurrently, one in visual studies from the MIT Media Laboratory on scientific visualization, and another in mechanical engineering, also from MIT. In 2007, he obtained a PhD in biological engineering from MIT in systems biology. In 2007, he was awarded a Fulbright U.S. Student Program grant to study the integration of Siddha, a system of traditional medicine practised in South India, with modern systems of biology.
Physical Appearance
Height (approx.): 5′ 9″
Weight (approx.): 65 kg
Hair Colour: Black
Eye Colour: Brown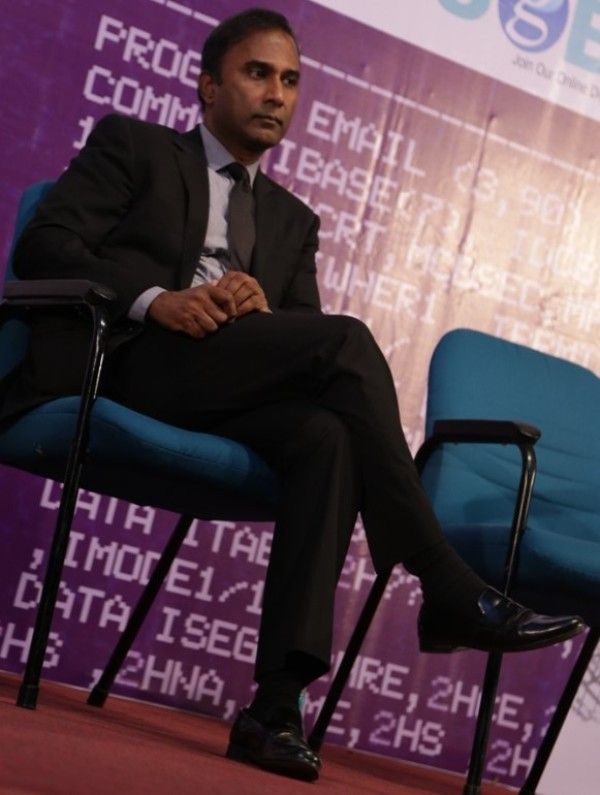 Family
He was born into a Tamil family.
Parents & Siblings
His father's name is Vellayappa Ayyadurai, and his mother's name was Vellayappa Ayyadurai. His father was an engineer. His mother was the head of the math department of Don Bosco schools in the 1960s and became a quality assurance manager at Bentex Textile Mills in New Jersey. She completed a course in computer science at the Educational Computer Processing Institute (ECPI) and later joined the University of Medicine and Dentistry of New Jersey (UMDNJ). His mother passed away on 7 January 2012 after suffering a lung failure due to pulmonary fibrosis. His grandmother's name was Chinnathai, who was a practitioner of the traditional system of medicine and healing, Siddha. He has a sister named Uma Dhanabalan who earned her M. D. from Harvard University and is a medical doctor, based in Seattle, Washington, US.
Wife & Children
Shiva married the actress Fran Drescher on 7 September 2014. In September 2014, the couple divorced each other after two years of marriage. He has no children.
Caste
Shiva belonged to the Nadar caste, which is listed as a backward class. When he gave interviews during the controversy regarding the inventor of email, he claimed in many interviews that he was being targeted due to his caste and mentioned that his parents worked hard to study and fought the caste system in India to study, and he would fight it in the US. [1]The Week During one of his guest lectures, he blamed the caste system for the low number of scientific research opportunities in India. [2]The Times of India
Career
Engineer, Scientist, & Businessman
From 1981 to 1982, he worked as a consulting software engineer at Number Nine Inc. and worked on advanced graphics hardware. From 1982 to 1982, he worked as a consulting software engineer at MIT Civil Engineering department and worked on intelligent signal processing. From 1982 to 1984, he worked as a research engineer at HP Medical Systems and worked on the operating system for cardiologists. From 1983 to 1984, he worked as a consulting software engineer at Chase Inc. and worked on hydrodynamics software. From 1984 to 1986, he worked as a senior engineer at Information Resources Inc. and worked on marketing analytics. From 1986 to 1990, he worked as a freelance Senior Developer at IBM/Lotus Development Corporation and worked on presentation graphics software. From January 1990 to November 1994, he worked as the Director of Advanced Product Development at DataWare Technologies, where he developed a natural language object library for intelligent search and created a semantic network object library for ontological searching. In December 1993, he won the White House Competition to analyse and categorise email of President Bill Clinton's email and subsequently founded EchoMail Inc. in 1998 to create an email management system, and it later ventured into the fields of customer service, sales and marketing. Echomail managed the email systems of Global 2000 companies in its earlier days and it later worked with many small and medium businesses. In June 2006, he became a managing partner of General Interactive LLC, which works in the fields of media and medicine. In 2009, he was also given an employment offer at the Council of Scientific and Industrial Research (CSIR), India, which was later withdrawn. In January 2011, he established and is chairman and CEO of CytoSolve Inc whose core technology is silicon (computer-based) modelling of complex molecular pathways and any disease without testing on animals. It also works to find cures for major diseases as well as methods to prevent common ailments by validating ancient and traditional medicines of India, China, and other ancient cultures. In 2012, he founded and is a board member and scientist at the International Center for Integrative Systems which supports research, education and outreach programs in the areas of innovation, communication, and science. In February 2012, he founded and is the managing director of Systems Health LLC, an educational institute providing an innovative curriculum, based on the foundations of systems science.
Lecturer at MIT
From September 2010 to 2013, he worked as a lecturer in Systems Visualization at the bioengineering department at MIT. From 2013 to 2014, he worked as the director of MIT Integrative Health. After the controversy regarding his claim of being the inventor of email in 2012, MIT revoked Ayyadurai's contract to lecture and disassociate itself from his EMAIL Lab and funding was dropped.
Politician
On 17 March 2017, he filed as a Republican candidate in the 2018 United States Senate election in Massachusetts against Elizabeth Warren; however, he contested the elections as an independent candidate and placed third with 3.4% of the votes. In August 2017, Ayyadurai spoke at the Boston Free Speech rally, a gathering which drew large counter-protests. In 2020, he ran unsuccessfully for the Republican nomination in the 2020 U.S. Senate election in Massachusetts and won 104, 782 votes against Kevin J. O'Conner who won 158,590 votes.
Controversies
Controversy About Inventor of Email claim
There have been several challenges to his claim of being the inventor of email. These challenges came when The Washington Post published a news article about the Smithsonian, the world's largest museum, acquiring tapes, documentation, copyrights and over 50,000 lines of code from Shiva and credited him as the inventor of the email. Several historians refuted his claim and said that a system of sending email was developed in the early 1970s, and a writer, Sam Briddle, wrote in the magazine Gizmodo that another computer programmer, Raymond Tomlinson, sent the first text letter between two ARPANET research firm's computers in 1971. A historian of information technology at the University of Wisconsin, Thomas Haigh, claimed that by 1980, electronic mail had been in use at MIT for 15 years, Xerox had built a modern, mouse-driven graphical email system for office communication, Compuserve was selling email access to the public, and email had for many years been the most popular application. Shiva said during an interview that he made the email system in response to a challenge given to him by Dr Leslie P Michelson, then-Director of the High-Performance Computing Lab, University of Medicine and Dentistry of New Jersey (UMDNJ), in Newark, New Jersey. In an interview, he talked about this and said,
The UMDNJ was a big campus connected by a wide area computer network. The computer was in its initial stages of being used in the office environment. Dr Michelson wanted me to create an electronic version of the interoffice mail system so that the entire staff of doctors, secretaries, students and staff could communicate faster. At that time, secretaries and staff were performing drafting, typing, copying, hand delivering of the entire paper-based mail. By observing the interoffice mail system, I created a parts list: Inbox, Outbox, Memo, Folders, Address Book, Attachments, and then created a computer programme of nearly 50,000 lines of computer code which replicated this entire system. I called my innovation 'email', a term that had never been used before. The world's first email I sent was to Dr Michelson in November 1978. Software itself was a new concept then. In 1978, it was not even covered under the Intellectual Property Rights. The US Copyright Law of 1976 was amended, however, in 1980 to allow for the protection of software. In 1982, I was awarded the first US Copyright for 'Email', recognising me as the inventor of email by the US Government." [3]Tamil Brahmins Community
In May 2016, he filed lawsuits against Gawker Media for $35 million alleging that the articles published on their website made false and defamatory statements which have caused substantial damage to his career. He was represented by attorney Charles Harder and settled the lawsuit out of court for $750,000. In January 2017, he filed a lawsuit against Techdirt magazine for articles published in September 2014. Both parties settled out of court in May 2019, with each side agreeing to pay their own legal costs, and Techdirt's articles to remain online with an added link to a rebuttal on Ayyadurai's website. In January 2017, his attorney Charles Harder threatened the Diaspora Foundation with legal action unless it removed three articles that Harder alleged were defamatory towards Ayyadurai. Shiva challenged these claims and characterised the works of Ray Tomlinson and others as text messaging and described his work as the first electronic mail system to integrate an easy-to-use user interface, a word processor, a relational database, and a modular inter-communications protocol. Noted professor, Noam Chomsky of MIT's Department of Linguistics and Philosophy, also supported Shiva's claims. Shiva claimed several times that his claim was challenged by the US caste system believers and people on the payroll of the elite organisations, and they challenged him due to his skin colour, race, and ethnicity. In an interview, he talked about this and said,
If I were a white guy, and I had a copyrighted email, and I called it 'email', and had all the documentation, as I do, I would be on every stamp in the world. A controversy was fabricated, and it was fabricated because the facts were so overwhelming that I invented email. Raytheon had created a false history that Ray Tomlinson was the inventor of email. These people are very clever and big liars. They equate electronic messaging to email and say I am not the inventor of electronic messaging. But I never claimed to be the inventor of electronic messaging. I am the inventor of email, which is not the same thing as sending simple text messages between computers." [4]The Week
When Raymond Tomlinson passed away in 2016, Gmail posted a post on Twitter which credited him as the inventor of the email. Shiva replied to the post by refuting Gmail's claim about the inventor of email and declaring himself again as the inventor of the email.
Council of Scientific and Industrial Research (CSIR), India
In 2009, CSIR's director general, Samir K. Brahmachari, hired Shiva to make a business plan for its new company, CSIR Tech, which would establish businesses based on the research of the country's many publicly owned laboratories. Shiva claimed in an interview that he quickly made a business plan to identify the researches which can be commercialised, a business launch plan, and find customers. He also claimed that he did not receive any positive response from Samir. He then distributed a draft plan to CSIR'S scientists requesting their feedback and criticised management. He went public with the draft paper, sent it to journalists and then India's Prime Minister, Dr Manmohan Singh, and claimed that the CSIR's scientists described their working environment as medieval and feudal. His job offer was withdrawn after 5 months, and he returned to the US. Samir K. Brahmachari alleged that the offer was withdrawn as Shiva did not accept the terms and conditions and demanded unreasonable compensation. [5]The Week
Challenging the Composition of

Genetically Modified (GM) Soybeans
In 2015, Shiva Aiyyadurai published a paper claiming that GM Soybeans are harmful to health and have lower levels of the antioxidant glutathione and higher levels of carcinogenic formaldehyde, which made them substantially different from natural soybeans. Speaking at National Press Club in Washington, he said that the modification changed the metabolic system of the soybeans. The European Food Safety Agency refuted his claims and said that the inputs he used in his model were not sufficient, and no measurements were made to establish the claim. The professor of the horticultural sciences department at the University of Florida, Kevin Folta also refuted his claims and said that there was no study ever published which showed the difference in formaldehyde between GM and natural soybeans. Shiva later cited the study as evidence of the lack of safety standards for GM foods. He challenged the American agrochemical and agricultural biotechnology corporation, Monsanto, and betted to give away his $ 10 million building if they could prove him wrong; however, Monsanto did not take up his challenge and issued a statement saying that the safety standards and evaluation of GM crops are tougher and stricter than any other crop in history. In 2016, he challenged Democrat Presidential candidate, Hillary Clinton, who supported GM crops and said he would give $ 10 million for her presidential campaign if she could disprove his research. [6]Business Insider [7]Patch
Claiming Free Speech Violation and Election Misinformation
On 5 April 2018, a city building inspector of the City of Cambridge threatened Shiva with daily fines of $300 a day for violating the zonal code if he did not remove the photo of Elizabeth Warren from his campaign bus, which depicted her in a Native American headdress. His bus also featured his election campaign "Only a real Indian can defeat a fake Indian." He filed a lawsuit claiming that it is a violation of his free speech rights following which the city reversed its position, and he dropped the lawsuit. [8]The Washington Times In 2020, after his loss in the 2020 U.S. Senate election, he claimed that the state had committed election fraud and over one million ballot papers have been destroyed; however, his claims were refuted by many people. In August 2021, he was hired by the Arizona Senate as a member of the 2021 Maricopa County Presidential Ballot Audit Committee to review signatures on the envelopes of 1.9 million early ballots sent to Maricopa county. [9]Arizona Mirror [10]Reuters
COVID-19 misinformation
During the onset of the COVID-19 pandemic in 2020, he claimed through social media that COVID-19 was patented by the Pirbright Institute of Surrey, England. He described COVID-19 as an overactive dysfunctional immune system that overreacts and that's what causes damage to the body and claimed that vitamin C could be used to treat it. In March 2020, he wrote an open letter to then-U.S. President Donald Trump, claiming that the national lockdown was unnecessary, and large doses of vitamins could prevent and cure COVID-19. He alleged that the director of the National Institute of Allergy and Infectious Diseases, Anthony Fauci, was working on the behest of the deep state, a term used to denote a secret group of ultra-wealthy people, people from intelligence agencies, and people from the administration and bureaucracy who operate a shadow government. [11]Vanity Fair
Domestic Abuse Allegations
In 2005, he was arrested for beating up his then-live-in girlfriend, Greene; however, the case was later settled out of court. Radio talk show host, Howie Carr, brought this topic up during the episode when Shiva was invited, which angered Shiva, and a verbal spat happened between them. [12]YouTube – Howie Carr Radio Network
Awards & Honours
Individual First Place in Advanced Mathematics at New Jersey State Mathematics Competition in 1981
Outstanding Statesman Award, American Legion Jersey Boys State in 1981
Thomas Alva Edison/Max McGraw Finalist in 1981
Westinghouse Science Talent Search Award in 1981
Selected to be in Innoventions Exhibit in the Disney Epcot Center Award for Exhibit in 1986
Massachusetts Interactive Media Council Award for Echomail in 1997
Lotus Beacon Award for Echomail in 1997
Featured in Who's Who in America list since 1997
Best of Class Internet Commerce Expo for Echomail in 1999
Lotus Beacon Award for Echomail in 2001
Customer Interactive Solutions, TMC Labs Innovation Award for Echomail in 2002
Communications Solutions Product of the Year Award for Echomail in 2003
SMA Graduate Research Fellowship from 2004 to 2007
Travel Fellowship Award from ISMB in 2007
US Fulbright from 2008 to 2009
First Outstanding Scientist and Technologist of Indian Origin in CSIR in 2009
The Smithsonian's National Museum of American History Acceptance of EMAIL papers, and artifacts in 2012
Lifetime Achievement Award by Sri Sakthi Institute of Technology, Coimbatore, India in 2013
SKP Lifetime Achievement Award for Science and Technology by SKP Engineering College, Tiruvannamalai, India in 2013
Given Honorary Doctorate by Vinayaka Missions University, Salem, India in 2013
ASSIST World Records Research Foundation Honorary Award by ASSIST World Records Research Foundation, Puducherry, India in 2013
Inducted into Livingston Hall of Fame in 2014
Nominated for the National Medal of Technology and Innovation (NMTI) in 2014
Facts/Trivia
His thesis during his PhD focused on modelling the whole cell by integrating molecular pathway models.
He is a member of various scientific research societies including Sigma-Xi (member since 1989), Eta Kappa Nu (member since 1984), and Tau Beta Pi (member since 1984).
He supports the Shanthi Foundation, which raises money to provide scholarships for the education of orphaned girls.
He is a supporter of various arts and non-profit organizations including the Guggenheim Museum, Very Special Arts, National Public Radio, and the National Geographic Society.
He likes to do yoga, plays tennis and has a pet dog.
In 2012, he founded the VA Shiva Innovation Corps movement to develop innovative thinking and entrepreneurship among high school students in inner cities and villages across the globe, with the support of local philanthropists, professionals and businesses and provides them with a grant of $ 1000 and practical help and guidance in the areas of legal, marketing, bookkeeping and financing matters.
He serves as a consultant to CEOs and Executive Management at Fortune 1000 companies, as well as government organizations.
On February 1, 2021, Shiva's account was suspended from Twitter. His account was later reinstated when Elon Musk became its CEO. He criticised Elon and claimed that Elon is a fraud; however, when Elon Musk asked people to apply for the post of Twitter CEO, Shiva posted on Twitter that he wanted to become the CEO.
He knows many languages including English, Hindi, Tamil, Italian, and Spanish.
He has given guest lectures at various leading universities, research societies, and companies including IIT Mumbai, IIT Delhi, Infosys, and Electronic Commerce World 1999 Conference.
He played soccer for Essex County during his 20s and became the All-County Soccer Champions in 1981.
He has written 4 books titled The EMAIL Revolution, The Internet Publicity Guide: How to Maximize your Marketing and Promotion in Cyberspace, Arts and The Internet: A Guide to the Revolution, and E-Mail: The Ultimate Relationship Builder.
He once burnt the South African flag to protest against apartheid, when he was studying at MIT. He also published an university newspaper and criticised the management.