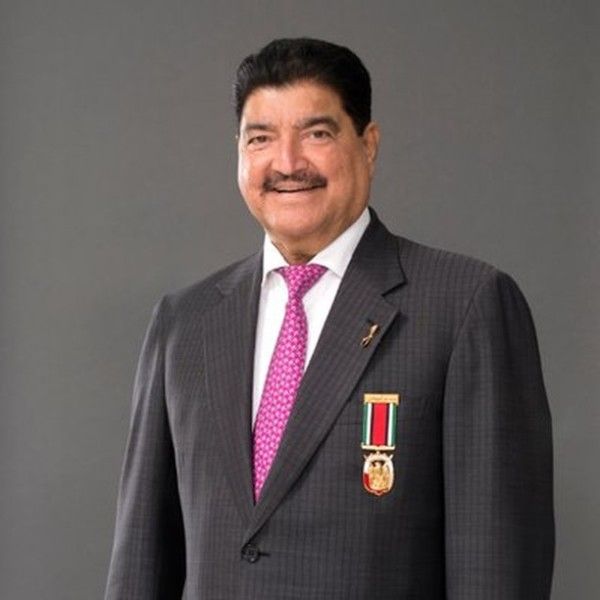 B. R. Shetty is an Indian-origin UAE-based businessman and philanthropist. He is the founder of NMC Health, the largest private healthcare group in the UAE. He started working as a sales representative and established a billion-dollar empire in less than 3 decades. He is a member of the charitable organisation The Giving Pledge. He established various educational institutions and is a patron of various cultural, business, and medical institutions.
Wiki/Biography
Bavaguthu Raghuram Shetty [1]The National was born on Saturday, 1 August 1942 (age 81 years; as of 2023) in Kapu, Udupi, Karnataka. His zodiac sign is Leo. His family's financial condition was not very good, and he walked barefoot to his school, and even carried granite stones on his head to earn money. He holds a clinical degree in pharmacy from Manipal Medical College in Mangalore, Karnataka. After completing his graduation in 1972, he became a medical representative and worked as a distributor for a Pune-based pharmaceutical company in Udupi. He was elected twice to the Udupi town municipality from Bharathiya Jana Sangha (BJS) and served as a vice-chairman of the Udupi town municipality before migrating to United Arab Emirates (UAE) in 1973.
Physical Appearance
Height (approx.): 5′ 10″
Weight (approx.): 75 kg
Hair Colour: Black
Eye Colour: Black
Family
He belongs to a Tulu-speaking family.
Parents & Siblings
His father's name was Shambhu Shetty, and his mother's name was Koosamma Shetty. His father was a congress supporter and a freedom fighter, and his mother was a homemaker. He has 6 siblings including 3 sisters and 3 brothers; however, his elder brother, Bavaguthu Sachidananda Shetty passed away in March 2020.
Wife & Children
He married Chandrakumari Shetty in 1976, who is also a doctor. He has one son named Binay Shetty and three daughters named Reema, Seema, and Neema.
Religion
He follows Hinduism. [2]The National
Caste
He belongs to the Bunt community. [3]Daijiworld Media
Signature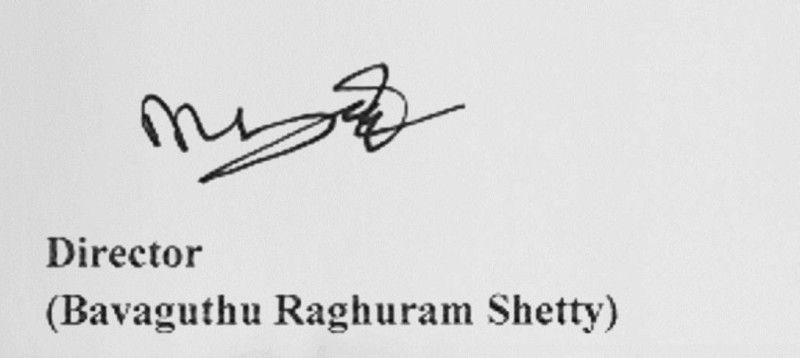 Career
Businessman
New Medical Clinic (NMC) Health
After he landed in UAE in 1973, he applied for many jobs; however, all applications were rejected as he did not know Arabic, and his Indian clinical pharmacy degree was unsuitable for the UAE medical companies. He pitched his idea to a company to go from clinic to clinic to advertise the medicines, and he was appointed as a sales representative. He was inspired by his mother's advice to do something useful for the community, and the then president of UAE, Sheikh Zayed Bin Sultan Al Nahyan's directive to provide affordable healthcare to all. He started his first clinic, New Medical Centre Health (NMC) in 1975 in Abu Dhabi, UAE, where his wife was the only doctor. In 1981, he launched the marketing & distribution division, NMC Trading to distribute medicines to pharmacies in UAE. He set up an NMC clinic in Sharjah in 1996, NMC Hospital in Deira, Dubai in 1999, NMC Super Speciality Hospital in Dubai in 2004, and NMC Super Speciality Hospital in Al Ain in 2008. In 2003, he established a pharmaceutical manufacturing company, NMC Neopharma in Abu Dhabi, UAE. After listing on London Stock Exchange in April 2012, NMC started managing operations at the Shiekh Khalifa General Hospital in Umm Al Quwain, acquired the BR Medical Suites in Dubai Healthcare City, NMC Royal Hospital in Khalifa City, a day-surgery centre in Mohammed Bin Zayed City in Abu Dhabi in 2013, NMC Hospital in Dubai Investments Park, NMC Brightpoint Royal Women's Hospital, and the NMC Medical Centre in Al Ain in 2014. In 2015, NMC health became the leading integrated women's health provider from fertility through obstetrics and paediatrics in the UAE by acquiring the Spain-based Clínica Eugin. In the same year, NMC Health also acquired UAE-based medical groups, Dr Sunny Healthcare Group (leading set of medical clinics in Sharjah and Northern Emirates), Provita and Americare Group, Abu Dhabi (focused on long-term care and rehabilitation) and acquired 51% stake in Fakih IVF, another leading fertility clinic in UAE. In 2016, the company acquired a 70% stake in As Salama Hospital in Al Khobar, invested in a project to build a 120-bed care centre in Jeddah, and acquired one of the largest private hospitals in the UAE, Al Zahra Hospital. In 2017, NMC Health signed an operating and management contract with Emirates Healthcare for the management of its Emirates Healthcare assets. In August 2018, NMC Health bought Aspen Healthcare for £10 million.
Financial Services
UAE Exchange
B. R. Shetty took over the ownership of UAE Exchange in 1980 from its founder Daniel Varghese with the help of the former UAE Minister of Justice, Abdulla Humaid Al Mazroei. UAE Exchange was established in an attempt to ease the process of sending money to their respective home countries by people belonging to those countries. In 2018, the UAE exchange began rebranding itself as Unimoni at locations outside of the United Arab Emirates.
Travelex
In 2014, he bought a 51% stake in the UK-based foreign exchange firm Travelex.
Finablr
In April 2018, he established a financial services holding company Finablr. In May 2019, it was listed on the London Stock Exchange.
@finablr listing on LSE#fintech #UAE #londonstockexchange #brsventures #lse #listing #leader pic.twitter.com/XfAv2h80oD

— Dr. B. R. Shetty – official account (@DrBRShetty) May 19, 2019
BRS Ventures
He established BRS Ventures in 1975. In August 2016, he announced that he was building a 400-bed super-speciality hospital in Udupi in Karnataka through BRS Ventures. He owned a hospital in Alexandria, Egypt, two hospitals in Nepal, and acquired a hospital in Cairo as part of his personal portfolio under the same company. In August 2019, he announced plans to invest $5 billion in developing healthcare facilities across India.
Education
He was a member of the Board of Directors of Government Medical College in Haldwani Uttarakhand and Manipal Medical College in Mangalore, Karnataka. He was the Honorary Chairman of Abu Dhabi Indian School till 2019 and has set up a number of schools in Abu Dhabi and Dubai, including Deira Private School, Bright Riders School (Mussafah and Al Gharbia) as well as Sara Nursery. In June 2016, he announced that he was building the first medical university in Abu Dhabi in honour of the first president of the United Arab Emirates, Sheikh Zayed.
Philanthropy
In May 2018, he signed up for the Giving Pledge founded by Warren Buffett, Melinda French Gates, and Bill Gates in August 2010. He either donates monetarily or sends medical and critical care aid to victims of natural calamities in various countries including Bangladesh, Japan, Indonesia, India, Turkey, Sri Lanka, and Palestine. He was the Director of the Special Care Center in Abu Dhabi and also supports the Cancer Foundation run by cricketer Imran Khan in Pakistan and the Mudra Foundation.
Other Activities
He is a former President of the Abu Dhabi Cricket Council and played a vital role in building the Sheikh Zayed Cricket Stadium in Abu Dhabi. He played the role of Dharmaraja, the King of Travancore, in the historical documentary "Travancore: a Saga of Benevolence", directed by Kerala-based photojournalist B. Jayachandran. In April 2017, he announced that he would invest Rs 1000 crore to produce a film with director V. A. Shrikumar Menon. The film, starring Mohanlal, was to be based on the novel Randamoozham, a retelling of Mahabharata. In May 2019, the film was shelved due to creative issues. He is the founder and patron of the Indian Pharmaceutical Association in the UAE and was a member of the Advisory Board (Financial Sector), Economic Department, Government of Dubai, UAE, and the Pharmaceutical Committee, Dubai. He is a patron of the Abu Dhabi Concert Committee, Abu Dhabi, Soorya Film & Cultural Society, Kerala, India, Karnataka Sangha, UAE, Bunts Association, UAE, and Toastmasters International, UAE.
Controversies
Fraud Allegations
On 17 December 2019, Carlson Block, founder of San Francisco-based financial research firm Muddy Waters tweeted that NMC Health had done fraud to increase its valuation. Carlson said that there was potential overpayment for assets, inflated cash balances, and understated debt. He valued the debt of NMC Health at over $6 billion. His trading firm Finablr claimed that cheques of more than $100 million have been forged in a fraudulent manner. In February 2020, B. R. Shetty was ousted from the NMC Health board following a corporate governance scandal over his holdings in the company, and the Central Bank of the UAE ordered financial institutions to freeze all accounts of B.R. Shetty and his family. He came back to India citing his brother's poor health, who subsequently passed away. In 2020, his company NMC Health and Finablr were de-listed from London Stock Exchange, and NMC Health was removed from FTSE 100 index. On April 8, 2020, NMC Health declared bankruptcy in the UK and was acquired by the government. Abu Dhabi Commercial Bank, which had the largest debt of 3 billion UAE dirhams to NMC Healthcare, filed a complaint of fraud and forgery against six people, including him and former CEO Prasanth Manghat in April 2020. In November 2020, he tried to return back to UAE; however, he was not allowed by the Indian authorities to board the UAE flight. In 2021, he declared that some former and current top officials have cheated him, and he launched an investigation into the allegations of Muddy Waters. In 2022, he lodged a complaint against Prashanth Mangat, his brother Promoth Mangat, and Sureshkumar, who were CEO-ranked officers in his companies and alleged breach of trust by employees, cheating, forgery, forgery for the purpose of cheating, dishonestly using forged documents, and criminal conspiracy. In March 2022, a new company NMC OpCo Limited was formed from 34 of the 36 companies which were reviewed by the UAE administration to run the operations smoothly. [4]The New Indian Express [5]Financial Times In an interview, he claimed that he would return to UAE to clear his name and said,
I intend to work tirelessly to clear my name and assist any authorities in getting to the truth and help them ensure that misappropriated or missing funds are returned by the perpetrators to their rightful owners" [6]Khaleej Times
Awards & Honours
1979: Honorary citizenship to the City of New Orleans, U.S.A.
1992: International Excellence Award (1991) at London, from the NRI Institute, Delhi.
1992: Honoured & felicitated by the Bunts Sangha, Bombay
1992: Vikas Ratna Award from the International Friendship Society of India
1993: Declared Man of the Year (1992) by the NRI Institute, London at the 11th International India-NRI Conference held in London
1994: Arch of India Gold Award by the NRI Institute, London
1995: Karnataka Malla International Award
1995: Award for International Quality for NMC Hospital from Trade Leaders Club, Spain
1996: Award by the Government of Emirate of Ajman, UAE
1997: Karnataka Rajyotsava Award by the Government of Karnataka
1997: The inaugural Rainbow Laurel Award from the Government of Kerala
1998: Received "Man Patra" from Delhi Karnataka Sangha
1998: Received the first-ever Indo-Arab Award from the Trivandrum-based Indo-Arab Cultural Society for the top Non-Resident Indian
1998: Award for Lifetime Achievement during the joint event of the 17th Asian Congress of Pharmaceutical Sciences and 50th Indian Pharmaceutical Congress
2000: Selected as outstanding NRI for the month of December by NRIWORLD.com
2002: Conferred the title 'Dharmadarshi' by the Shree Krishna Matha, Udupi, and Karnataka, India
2002: Conferred Honorary Life Membership by the Indian Pharmaceutical Association
2003: Award by Federation of Indian Association, New York, USA
2004: Award for Outstanding contribution to Trade and Commerce by General Academy of Education, Manipal, India
2004: Awarded Pioneer in Patient Care Award by Philips
2004: Specialist Award in Pharma conferred by Arab Health Middle East
2004: Best Businessman of the Year award conferred by India Social Centre, Abu Dhabi
2004: Award for Successful Career and Contribution to the Indian Community conferred by India Social Centre, Al Ain
2004: Achievers' Award for outstanding achievements as an NRI by NRI Institute International
2005: Pravasi Karma Ratna Award conferred by Pravasi Bharati Association
2005: Conferred Doctoral Degree (PhD) by Georgia State University
2005: Lifetime Achievement Award by International Medical Integration Council.
2005: Abu Dhabi Award, the highest civilian distinction in UAE
2005: Distinguished Entrepreneur Award by the U.S. India Friendship Society
2007: Pravasi Bharatiya Samman by the government of India
2009: Padma Shri by the government of India
2011: Asian Achievers Award from the Human Achievers Foundation
2012: Declared Global Indian of the Year by the Pharma Leaders at the 5th Annual Pharmaceutical Leadership Summit & Pharma Leaders Business Leadership Awards 2012 in Mumbai
2013: Recognized as one of Asia's most promising leaders at the Asian Brand & Leadership Summit
2013: International Achievers Summit's Lifetime Achievement Award
2013: Asian Business Leadership Forum India-UAE Business Icons Award
2013: Frost & Sullivan Lifetime Achievement Award
2014: Top Indian Leaders in the UAE Award by Forbes Middle East
2014: Lakshya Business Visionary Award
2014: International Achievement Award at the Indian Innovator Awards
2015: Centenary Award by the Indian Club – Bahrain
2015: Deal of the Year Award at the 2015 Indian CEO Awards
2015: Business Personality of the Year award from Crowe Horwath International
2015: Arabian Indian Czars award
2015: Global Indian Achiever Award from Sheikh Nahyan Bin Mubarak al Nahyan
2015: National Cultural Award from Prince Faisal Bin Saud Bin Musaed Bin Abdulaziz
2015: Frost & Sullivan Middle East Integrated Healthcare Company of the Year Award for his company
2015: Lifetime Achievement Award by MILAAP
2015: Healthcare Business Leader of the Year at the 2015 Gulf Business Industry Awards
2015: Felicitated by More Ignatius Jacobite Syrian Orthodox Cathedral in Dubai
2015: Industry Excellence in Healthcare Award at the 6th Middle East Business Leaders Awards
2016: Golden Peacock Lifetime Achievement Award for Business Leadership
2016: Business Excellence Award from the Indian Business & Professional Council
2016: Honorary Doctorate by the Middlesex University in Dubai
2017: Special award at the Annual Health Awards
2017: Nadaprabhu Kempegowda International Award at the Kempegowda International Festival
2018: Recognized by Forbes Middle East among the top Indian leaders in the Arab world
2018: C3 Lifetime Achievement Award
2019: Bharatiya Mahanatam Vikas Puraskar by AsiaOne Magazine
Thank you AsiaOne Magazine for the Bharatiya Mahanatam Vikas Puraskar 2018-19 Award. pic.twitter.com/7MODO11H1f

— Dr. B. R. Shetty – official account (@DrBRShetty) September 19, 2019
2019: India International Excellence Awards 2019 by Society for Acknowledgement in Work Excellence
2019: Atal Mithila Samman
Humbled by the honour, 'Atal Mithila Samman' award. Thank you!#BRSVentures #NMCHealthcare #Finablr #Neopharma pic.twitter.com/KwR16zlTEE

— Dr. B. R. Shetty – official account (@DrBRShetty) August 22, 2019
Car Collection
 Mercedes-Maybach S600 limousine
four Rolls Royce Silver Spirit sedans
Expensive Things/Valuables
He bought 50% rights to a private jet aircraft from an Omani billionaire Puthan NC Menon for $4.2 million in 2014. He paid United Arab Emirates Dirham (AED) 45 million in 2005 to buy the entire 100th floor of Burj Khalifa. [7]Luxury Bloom It is also alleged that he owned a yacht.
Net Worth
His net worth was $3.9 billion in 2017. [8]Forbes India
Facts/Trivia
Former Indian Prime Minister Atal Bihari Vajpayee and Indian Prime Minister in 2022, Narendra Modi, also campaigned for him when he was contesting elections in the Udupi town municipality.
He had taken a loan for his sister's marriage and moved to UAE after he was unable to earn enough in India to pay back the loan.
He claims to be UAE's first outdoor medical sales representative.
As of 2022, NMC Health is the largest private healthcare provider in the UAE with over four million patients annually across 45 facilities spread over 12 cities and 8 countries, including UAE, Saudi Arabia, Oman, Spain, Italy, Denmark, Colombia, and Brazil.
In 2012, MNC Health became the first healthcare company from the Gulf Cooperation Countries (GCC) and the first company from Abu Dhabi to be listed on the premium segment of the London Stock Exchange and was part of the coveted FTSE 100 Index before its delisting in 2020.
A few months after he started working in UAE in 1973, he met with an accident involving a car of a chef from a renowned hotel. The chef demanded total charges for the car, and the court told him to pay the full charges or go to jail. He arranged the money; however, he demanded the car to be given to him as he paid the full charges. The court gave him the car, which he sold for 8000 dirhams and paid off the total family loan.
When he came to UAE, he had only 29 dirhams and a bag with him. His bag was later stolen from him. He lived in a room with 4 people and had only one shirt, which he washed every night to wear it next day.
He married without taking any dowry.
He suffers from Diabetes.
His mother did not want him to go to UAE and asked him to sell away the land to pay the debt; however, he did not agree with her and went to UAE.
He still keeps the bag in his house, which he got to carry medicine samples in his first job as a medical sales representative.