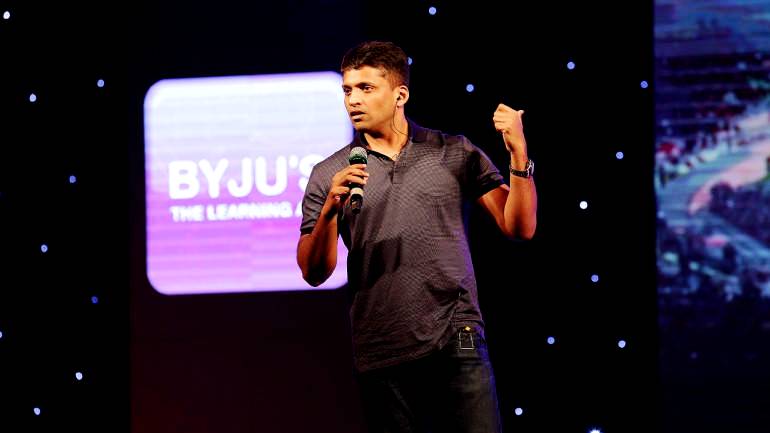 Byju Raveendran is an Indian entrepreneur. He is the founder of Byju's Learning App. Byju's is the first startup in Asia to be funded by Mark Zuckerberg and his wife's foundation, The Chan-Zuckerberg Initiative.
Wiki/Biography
Byju Raveendran was born in 1980 (age 43 years; as of 2023) in Azhikode, Kerala. He received his primary education from a local school in Azhikode, Kerala. He pursued B.Tech in Mechanical Engineering from a Government Engineering College in Kannur, Kerala.
Since childhood, Byju has been interested in sports. Although his parents were teachers, they always emphasized the importance of sports and encouraged him to try out different sports. During his school and college days, he used to play football, cricket, table tennis, and badminton.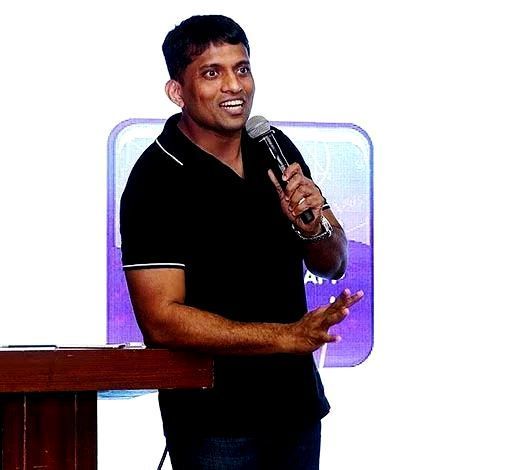 Despite being so good in sports, Byju never wanted to pursue a career in sports. He had decided to pursue his career either in the field of engineering or in medical. He thought to himself that if he opted for medical, he would never get time to play, hence, he chose to become an engineer.
Physical Appearance
Height (approx.): 5′ 8″
Weight (approx.): 70 kg
Eye Colour: Brown
Hair Colour: Black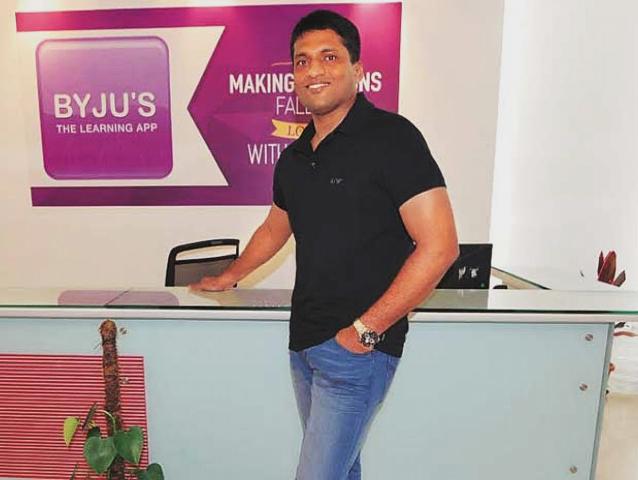 Family and Wife
Byju Raveendran belongs to a Malayali Family. His father, Raveendran, is a retired physics teacher. His mother, Shobhanavalli, is a retired mathematics teacher. He has a younger brother, Riju. He is married to Divya Gokulnath. He met Divya when he used to teach in classrooms. She was his student and they fell in love and got married. They have a son together, Nish.
Career
When Byju completed his college studies, he got a job as a service engineer in a multi-national shipping firm. Once, he was staying with his friends in Bangalore during a vacation. His friends were preparing for their CAT examinations. Byju was a bright student and his friends asked him to help and guide them; as Byju was very good at mathematics. Byju helped them, and he also attempted the exam along with them just for fun. Byju was amazed when he scored 100 percentile in the exam. He could not believe the result, hence, he attempted the exam once again to see if he scored such good marks by mistake, but, he again scored 100 percentile.

His friends, whom he had helped in preparing the CAT examination, also cleared the exams with good marks. They advised Byju that he should teach students aspiring for competitive exams. He agreed, and his journey as an entrepreneur began. He began teaching on the terrace of his friend's house. Initially, he would only teach MBA aspirants, and he used to guide them and inform them about tips and tricks, which helped them save time while attempting the mathematics questions. Eventually, he gave up his job, and he also started teaching more courses. He used to teach students for free for a week, and then, only if they liked his style of teaching, he would start charging them.

As the number of students grew, he moved his classes from his friend's terrace to a classroom, and eventually, to an auditorium. His popularity grew by the day, and, there was a time when he was taking a class of around 20,000 students across different states such as Delhi, Bangalore, Mumbai, Chennai, and Pune. Due to the increasing number of students, he started recording his lectures in 2009, and he made them available to students across 45 cities.
In 2010, a few students, who had just graduated from IIM's, met Byju and proposed an idea of taking his classes to a new domain. They decided to conduct Byju's classes online and offer them to millions of students. They formed a company, Think & Learn. It was aimed at creating educational content for students. Byju Raveendran stated that the company was set on the ideology-
To perform well in competitive exams, students should have complete concept-clarity, which can only be imparted during a person's schooling"
They created a mobile application and a website in 2011, which would help everyone gain access to the educational content that Byju had to offer. They named the application- BYJU'S – The Learning App. The app gained popularity, and parents and students adapted to the application swiftly as it was a very new idea and concept. Byju's had many free videos on every subject, and if someone wished to view all the videos of a particular subject, they would have to subscribe to it. In 2005, the Android and the ios mobile applications had more than 5.5 million downloads and there were more than 2.50 Lacs annual subscriptions.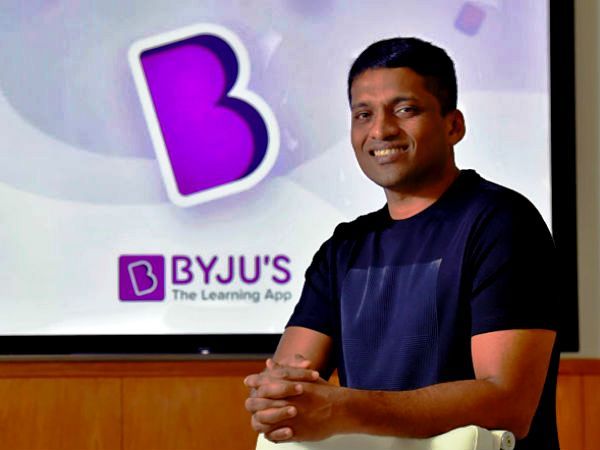 In September 2016, Mark Zuckerberg and his Priscilla Chan's organization- The Chan-Zuckerberg Initiative, funded $50 Million in Byju Raveendran's company. Byju's became the first startup in Asia to be funded by the Chan-Zuckerberg Initiative. In July 2019, "Byju's-The Learning App" became the official sponsor of the Indian Cricket Team jersey.
Controversy
Raids by the ED
The Enforcement Directorate (ED) conducted searches at the premises of Byju's in Bengaluru on 29 April 2022; the searches were in response to complaints from various private persons against the firm. According to the ED, they found irregularities in Foreign Direct Investment (FDI) that the firm received since 2011; the firm received  Rs 28,000 crore as FDI out of which it allegedly remitted abroad over Rs 9,700 crore, according to the ED. The agency also found that Byju's had remitted Rs 9,754 crore (approx) in the name of overseas direct investment to various foreign jurisdictions during the same period. The ED also claimed that the founder & CEO Raveendran Byju never appeared before the agency even after receiving several summonses from the agency. Following the ED raids, a spokesperson for Byju's termed it a "routine" inquiry and said,
We have been completely transparent with the authorities and have provided them with all the information they have requested. We have nothing but the utmost confidence in the integrity of our operations, and we are committed to upholding the highest standards of compliance and ethics." [1]The Indian Express
Facts
In 2017, "Byju's The Learning App" was included in the Harvard University, as one of its case studies. 
As of July 2019, Byju's- The Learning App had more than 11 million downloads on Android's Play Store and 35 million registered users.