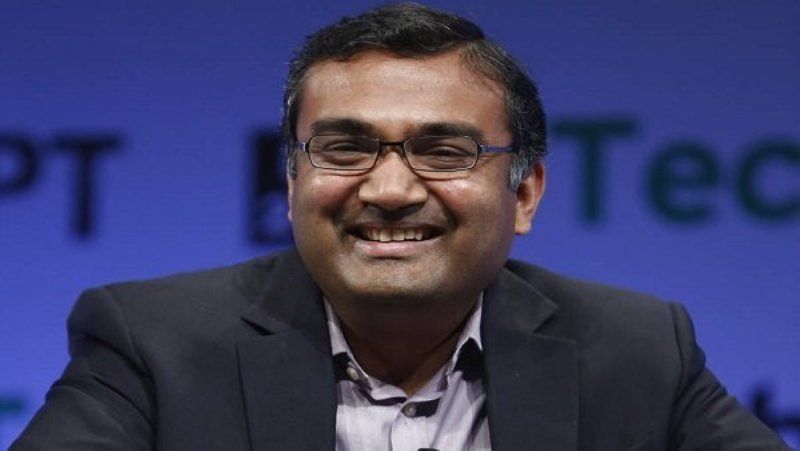 Neal Mohan is an Indian-American [1]India Today business executive who became the CEO of YouTube, a video-sharing platform, after Susan Wojcicki resigned from the post on 16 February 2023.
Wiki/Biography
Neal Mohan was born in 1974 (age 49 years; as of 2023) in Lucknow, India. Mohan's father, Aditya Mohan, in his early 20s, moved to the United States after he got admission to the PhD program at Purdue University. Neal spent his early childhood years in Michigan. In 1985, Neal and his family moved to India. In 1986, Neal enrolled himself at St. Francis' College in Hazratganj, Lucknow, where he completed his schooling from Class 7 to 12. [2]The Times of India In 1992, Neal enrolled himself at Stanford University in California, where he earned a Bachelor of Science (BS) in Electrical Engineering. In 2003, he pursued a Master of Business Administration (MBA) at the Stanford Graduate School of Business in California, United States. [3]LinkedIn
Physical Appearance
Height (approx.): 5′ 8″
Hair Colour: Salt & Pepper
Eye Colour: Black
Family
Parents & Siblings
Neal's father, Dr Aditya Mohan, was born in 1939 in Lucknow, India. His mother's name is Dr Deepa Mohan.
Neal has two younger brothers, Anuj Mohan and Kapil Mohan. Kapil works as a Senior Product Manager at Indeed. In May 2006, Anuj Mohan sustained massive injuries due to an accident while swimming in his apartment's pool. After receiving treatment for more than a month, on 11 June 2006, at the age of 30, Anuj Mohan breathed his last at the El Camino Hospital in California.
Wife & Children
Neal's wife, Hema Sareen Mohan, is a resident of New York, who primarily works with various non-profit organisations. Additionally, she worked with Joe Simitian, a California-based politician of the Democratic Party, who was elected as the Santa Clara County Supervisor consecutively for three terms, 2012, 2016, and 2020. Neal and Hema got married in New York while Mohan was working at DoubleClick. Together, the couple has three children; two sons and a daughter.
Career
In August 1996, Neal joined as a senior analyst at Accenture. After serving Accenture for a year and four months, in 1997, he resigned and joined a start-up, Net Gravity, where he served as a customer support representative. In November 1997, Net Gravity was acquired by DoubleClick Inc., an advertising company based in New York. At DoubleClick, Neal joined as a director and took care of global client services. In March 2001, he was promoted to the position of vice president of business operations. While working at DoubleClick, in 2003, Neal went to Stanford, California to pursue an MBA degree. After completing his post-graduation, in July 2005, Neal rejoined DoubleClick and rose to the position of Senior Vice President (SVP) of Strategy and Product Management. In 2007, Google bought DoubleClick for a whopping amount of $3.1 billion. In March 2008, as a senior vice president, he took the charge of display and video advertisement department at Google. During his tenure at Google, Neal played a pivotal role in acquiring various start-ups like Invite Media, Admeld, and Teracent. Additionally, he played a significant role in developing Google AdSense, an advertising program, which allows website owners to earn money by exhibiting third-party Google ads on their sites. In November 2015, Neal joined YouTube, a video-sharing platform owned by Google, as the chief product officer. While serving as chief product officer, he introduced various features on YouTube, such as YouTube Music, YouTube TV, YouTube Premium, and YouTube Shorts. On 16 February 2023, he rose to the position of Chief Executive Officer (CEO) of YouTube after Susan Wojcicki, who was appointed as the CEO in 2014, resigned from the position.
Thank you, @SusanWojcicki. It's been amazing to work with you over the years. You've built YouTube into an extraordinary home for creators and viewers. I'm excited to continue this awesome and important mission. Looking forward to what lies ahead… https://t.co/Rg5jXv1NGb

— Neal Mohan (@nealmohan) February 16, 2023
Assets/Properties
Neal Mohan and his wife Hema Sareen Mohan own a $5.2 million home and an apartment near the Google complex in Mountain View, California. [4]The Daily Mail
Net Worth
In 2022, Neal Mohan's net worth was estimated to be approximately USD 150 million. It excludes the net worth of his wife and dependents (minors).
Facts/Trivia
While studying at St. Francis' College in Lucknow, Neal was awarded the National Talent Search Examination (NTSE) scholarship, which is organized by the National Council of Educational Research and Training (NCERT) organisation and is given to 10th-class students of Indian nationality residing in India and abroad.
After shifting to India from Michigan in 1985, Neal was not fluent in the Hindi language. In an interview, one of Neal's schoolmates, Shantanu Kumar, talked about how moderately Neel adapted to the language and said,


We were in the same section (D) of class VII. He was a bright student but since he came from the US he didn't know Hindi. However, in no time, he learned it and scored high marks in the subject in the class X exam."
While completing his engineering degree at Stanford University, Neal served as a member of the Engineering Honour Society.
While completing his MBA at the Stanford Graduate School of Business in California, Neal was awarded the Arjay Miller Scholars Award, which is given to the top 10 per cent of students, who excel in their academic grades while graduating from the business school.
In 2011, while working at Google, Neal was offered the position of chief product officer at Twitter. Fearing loss, Google paid him a massive US$ 100 million stock bonus to retain him in the company. [5]

Business Insider
From 2012 to 2015, Neal served as a member of the Board of Directors at the Mobile Marketing Association (
From 2012 to 2016, Neal served as a member of the Board of Directors at the
Since July 2017, Neal served on the Board of Directors at 23andMe, a biotechnology company in California.
While working at Google and YouTube, Neal worked as a close aide of Susan Wojcicki for almost fifteen years. In an interview, Susan talked about the reasons behind announcing Neal as the CEO of YouTube and said,


"I've spent nearly 15 years of my career working with Neal, first when he came over to Google with the DoubleClick acquisition in 2007 and as his role grew to become SVP of Display and Video Ads. He became YouTube's Chief Product Officer in 2015. Since then, he has set up a top-notch product and UX team, played pivotal roles in the launch of some of our biggest products, including YouTube TV, YouTube Music and Premium and Shorts, and has led our Trust and Safety team, ensuring that YouTube lives up to its responsibility as a global platform."
In an interview, Neal stated that he is fond of basketball and one of his favourite professional basketball teams is Golden State Warriors, an American professional basketball team based in San Francisco.
Neal is often spotted consuming alcoholic beverages on different occasions.