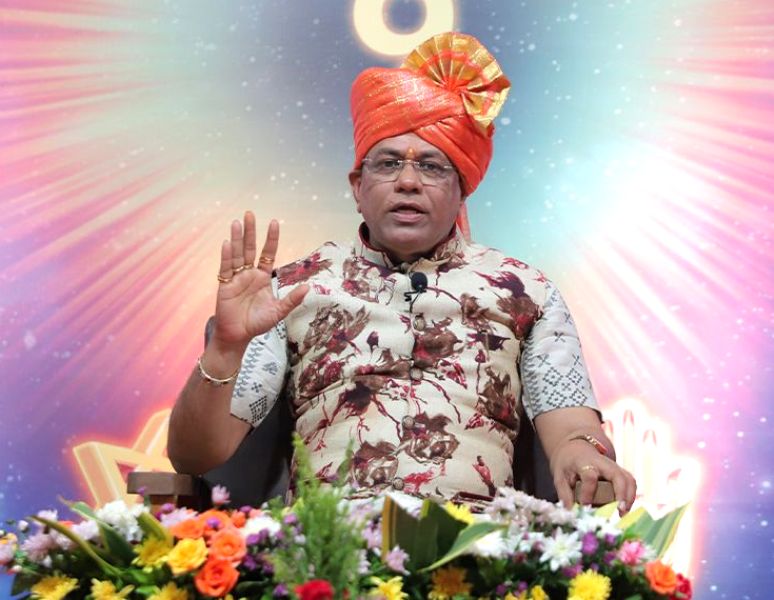 Chandrashekhar Guruji (1965-2022) was a popular Indian Vastu Shastra Expert, businessman, and TV personality. He was stabbed to death by two men at a private hotel in the Hubballi district of Karnataka on 5 July 2022.
Wiki/Biography
Chandrashekhar Virupakshappa Angadi [1]Zauba Corp was born on Sunday, 8 August 1965 (age 57 years; at the time of death) in Bagalkote district of Karnataka, India. His zodiac sign is Leo.
He earned a bachelor's degree in civil engineering. [2]ManavGuru He also held a doctorate in architecture. [3]India TV Dedicated to serving his country since childhood, after completing his secondary school, he went through the army selection process but was rejected during the physical examination for being underweight. In 1989, after completing his formal education, he moved to Mumbai, where he started his career as a civil engineer.
In 1998, he got cheated for Rs 15 lakh in business. Soon after, he again got cheated for Rs 20 lakh. At that time, a compass and a house plan repeatedly started appearing in his dreams. A revelation struck him in 2000 and his intuition guided him to integrate his architectural acumen with Vastu Shastra; Vaastu is an ancient Indian science of architecture which helps in making a congenial set-up with an objective of growth and development. Thereafter, he started observing the way the houses were built in relation to the life-related problems faced by the members of the family residing in them.
Physical Appearance
Height (approx.): 5′ 9″
Hair Colour: Black
Eye Colour: Black
Family
Parents & Siblings
His father's name is Virupakshappa Angadi, and his mother, Neelamma Angadi. Not much is known about his brothers.
Wife & Children
He was married.
Career
Guruji started his career when he was appointed as an engineer in a construction company in Mumbai. Later, he resigned from his job and started his own construction company.
After suffering two heavy losses in his business, he became a Vastu expert. In 2002, he founded CG Parivar Private Limited. The CG Parivar Group is the parent company under which C G Parivar, ManavGuru, Saral Vaastu, and CG Parivar IT Solutions Private Limited (CGPITS) operate. While Saral Vaastu and ManavGuru specialise in the field of Vaastu Shastra, CGPITS is an IT Solutions firm which provides services like consulting, digital marketing, and content development. Apart from India, ManavGuru's branch offices are located in the USA, Singapore, and Canada.
Chandrashekhar Guruji gained popularity when he started giving Vastu advice on TV. His show 'Saral Vastu' was telecast on Kannada channels Public TV and Namma TV, Gujarati channel TV9 Gujarati, and Marathi channels Jai Maharashtra, TV9 Marathi, Zee Marathi, and Zee 24 Taas.
In 2014, he started a YouTube channel of the same name as his show. On the channel, he shared architectural measures on how to balance cosmic energy at a place for growth and prosperity and to eliminate various life problems. He guided his followers on a wide variety of topics like business, new construction, education, career, wealth, marriage, relationships, and health. As of 2022, he has 12.9K followers on his channel. Apart from the channel, he had also launched a mobile application of the same name. On 19 January 2013, he became the director of A1 Polytrade & Mfg Private Limited, a manufacturer of rubber products. On 4 October 2012, he became the director of C Guruji Infrabuild Private Limited, which is involved in building construction. Apart from that, he was a designated director at CG Parivar Solutions LLP and an additional director at C G Parivar Foundation And Research Centre. On 19 February 2016, launched a Kannada info-entertainment TV channel Saral Jeevan, owned by CG Parivar Global Vision Private Limited, which telecasts non-fiction programs with a focus on mythology, history, and travel and insights from Indian heritage & culture.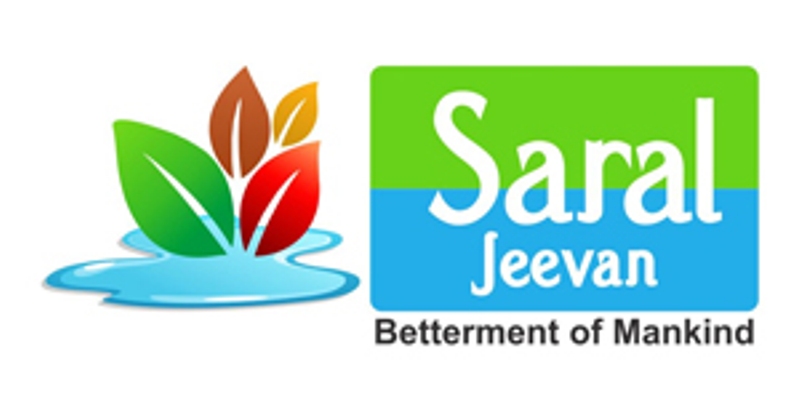 Philanthropy
Under ManavGuru, Chandrashekhar initiated various philanthropic programmes like Jeevan Samasya Mukt Gram, Shikshan Samasya Mukt Gram, Samuhik Vivaah, and Prevention of Farmer Suicides. Under the Shikshan Samsya Mukt Gram programme, he set up a school for underprivileged students in 2018 in B. Shigigatti village, in the Dharwad district of Karnataka. Samuhik Vivaah focused on organising mass marriage ceremonies for underprivileged sections of society. Prevention of Farmer Suicides initiative aided distressed farmers. In 2015, he adopted Godachi village in the Belagavi district of Karnataka for its social and economical development. In August 2018, he launched the mass public movement Saral Education Abhiyaan. Another movement launched by him is Manava Abhivruddhi Abhiyaan. He is a founding trustee of the Sharansankul Charitable Trust.
Controversy
In 2019, Suresh Namdeo More, a resident of Dnyaneshwar Nagar, Maharashtra, registered a complaint with the State Consumer Disputes Redressal Commission against Chandrashekhar Angadi alleging that he had sustained a huge loss due to Saral Vaastu services. The complainant claimed that he purchased astrological products worth Rs 10,000, which included crystals, a tortoise plate, pyramids, mirrors, etc., for the growth and prosperity of his family in spite of which they suffered a serious accident resulting in the death of the complainant's wife and father. However, the redressal commission held that growth and prosperity depended on the subjective satisfaction of a person and cannot be assessed. Therefore, Chandrashekhar Angadi was not entitled to pay any compensation to the complainant. [4]Casemine
Death
On 5 July 2022, at 12:23 pm, Chandrashekhar Guruji was stabbed to death by two men named Manjunath Marewad and Mahantesh Sirur at a private hotel in Hubballi, Karnataka, where he had come to attend the funeral rites of a child from his family. The horrifying CCTV footage which surfaced on the internet and media showed two men stabbing Guruji repeatedly across his body in full public view at the hotel's reception. Apparently, the accused, hailing from Dhumawad village in Kalghatgi taluk, were posing as devotees while waiting for Chandrashekhar Guruji in the reception area. As soon as Guruji settled in a chair, one of the men touched his feet seeking blessings, while the other started stabbing him with a knife which was concealed in a white cloth. Later, the body was sent to the KIMS Hospital for a post-mortem. In the aftermath of the murder, the culprits, who had fled the scene after committing the murder, were arrested in Ramdurg, Belagavi, Karnataka. [5]Hindustan Times
Reason Behind the Murder
Manjunath Marewad and Mahantesh Sirur, former employees of Chandrashekhar Guruji, confessed that they murdered him over a property dispute. Chandrashekhar ran a real estate business and used to construct houses and apartments as per Vastu. Reportedly, he held disproportionate assets in the name of his employees under the guise of his business. One of those employees was Mahantesh Shirur, who quit his job at Saral Vastu in 2016. Thereafter, Guruji forced Shirur to return the assets worth crores of rupees, which urged Shirur to murder Guruji. Shirur's wife Vanajakshi, who also worked in Saral Vastu from 2005-19, was detained by police for a while, but she was soon released. [6]The New Indian Express While addressing the media, Vanajakshi said,
Guruji was a good man and my husband did a mistake by killing him. There was no dispute between us over financial issues. I don't know about Guruji's properties which are in my husband's name. For the last 4-5 days he had not returned home. When I asked him, he said he was busy."
Facts/Trivia
Dr Sri Chandrashekhar Guruji believed in the philosophy of Vasudhaiva Kutumbakam, which means that the entire universe is one family. [7]

Saral Vaastu