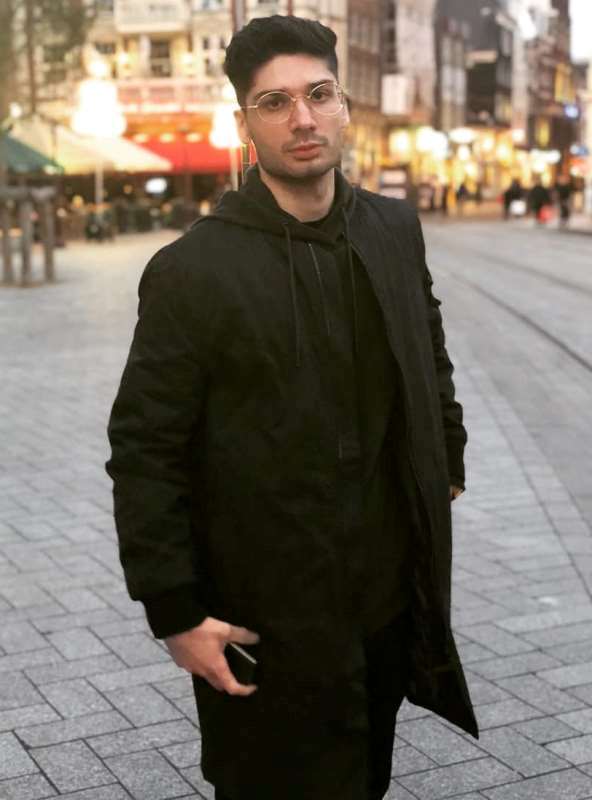 KR$NA is an Indian rapper, producer, and songwriter. He is Among the first rappers to appear in the desi hip hop scene in the mid-2000s. In 2019, he was featured in the Bollywood film 'Gully Boy' as himself. His writing and rapping techniques are popular in the rapping industry. He gained popularity in 2010 with the song "Kaisa Mera Desh," which became popular on YouTube at the time.
Wiki/Biography
KR$NA was born as Krishna Kaul on Sunday, 4 October 1987 (age 35 years; as of 2022) in New Delhi. His zodiac sign is Libra. During his childhood, he went to South London and did his schooling there. In his school, students of a few rival gangs studied together. They used guns and knives to fight with each other, which made it difficult for him and other students studying there who were not a part of any gang. According to KR$NA, he found rapping a way to mix himself with the culture and people of South London. Later, he got more interested in rapping and hip hop, and he went on to participate in competitive rap battles. At the age of 18, he recorded his first rap. [1]The Hindu He did his graduation from Delhi University and then went on to pursue his post-graduation at St. Xavier's College, Delhi.
Physical Appearance
Height (approx.): 5′ 7″
Weight (approx.): 60 kg
Hair Colour: Black
Eye Colour: Dark brown
Body Measurements (approx.): Chest: 42 inches, Waist: 32 inches, Biceps: 15 inches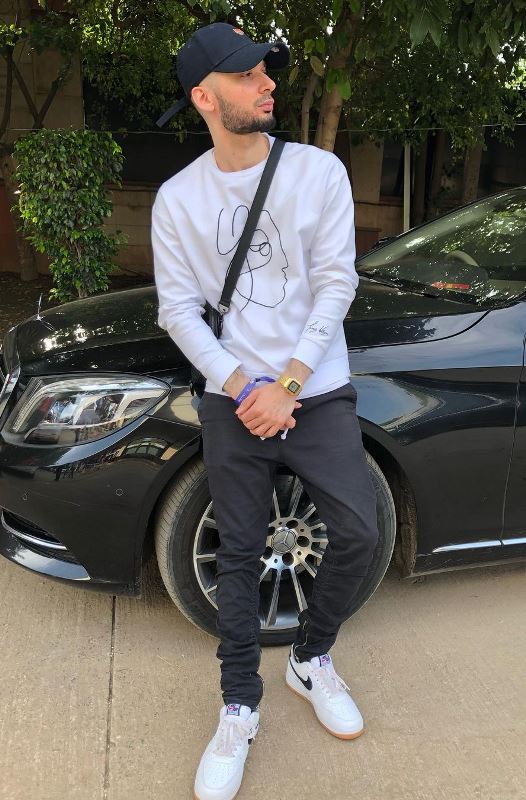 Family
Krishna belongs to a Kashmiri Pandit family in New Delhi.
Career
Rapper
In 2006, Kaul began writing songs and posting them to his MySpace profile. By 2008, he had developed a small following in New Delhi and had been featured by musicians from the United States and Canada. Then he returned to India, started rapping in college, and organised a crew there that he called Illicit Cash Mob (ICM). In 2010, he released the music video "Kaisa Mera Desh," which became the first Indian hip hop song on YouTube, and following its release, it rose to number 2 on the list of most-watched videos in India. In 2013, he changed his stage name from Prozpekt to KR$NA, which is his current stage name.
Albums
He signed a contract with Universal Music in 2013. In 2014, he released his debut album, 'Sellout,' which was a full-length English album effort on Universal Music. Its lead single, 'Last Night,' reached number 5 on the VH1 music charts in India.
In 2021, he released his second album titled 'Still Here.' Famous Indian music artists including Badshah, Raftaar, and Ikka were featured in his album. The intro song of the album 'Still Here' was produced by Safin.
Singles
In 2006, he released the sample of the song 'I Want it All' by the British rock band Queen. In the same year, he featured in the remix of the song 'Bitch Please,' which was originally created by American rapper Eminem. In 2007, he released his original song, 'I Go Go,' featuring Soldier Hard. In 2016, Krsna made a comeback after being on a hiatus for two years with the Hindi song 'Vyanjan.' After the success of the song, he signed with DNH (now KALAMKAAR) artist management agency in 2017. Later, he became the partner of the agency in 2018. He has worked with several American artists. In January 2021, American rapper Hi-Rez released the song 'Crossroads' on which Krsna featured along with another American rapper Royce da 5'9″. He featured in another song by Hi-Rez titled 'Playground' in July 2021. He collaborated with Hi-Rez for the third time in the song 'Overdrive' with other American artists including Joell Ortiz, Bizzy Bone, Tech N9ne, Twista, and more.
Some of his other famous songs are 'Roll Up,' 'Saza-E-Maut,' 'Lil Bunty,' 'No Cap,' 'Say My Name,' 'Blowing Up,' 'Living Legend,' and more.
Diss Tracks
Against Emiway
In 2018, in an interview, Raftaar raised the question,
Rappers paisa Kama paa rahe hain? Emiway jo hai apni taraf se sab laga hua hai, he is not earning right now."
After this, Raftaar and Emiway Bantai's side began to speak and sing in a sequence of other lines. Later, when Emiway released "Freeverse Feast (Daawat)" and claimed to be representing India, KR$NA responded with "Freeverse Feast (Langar)," surprising everyone in the scene and quickly taking over. Emiway didn't answer, so KR$NA released "Seedha Makeover," another diss tune, which became popular in the hip-hop scene.
After he released a few diss tracks against Emiway, Insane of BEARDGANG from Greater Noida, India began making diss tracks against KR$NA.
They called out KR$NA on his Instagram DM's after KR$NA signed to Kalamkaar. After that, KR$NA responded to them and invited them to arrange a meeting with these "Softies," as he refers to the alleged Internet gangsters. They requested KR$NA meet them at Pari-chowk, but no one showed up; therefore, the issue was resolved
Against Muhfaad
In 2020, Muhfaad claimed in an interview,
Krishna behti Ganga me haath dho raha hai."
This statement sparked the feud between Muhfaad and KR$NA. KR$NA then released the song "UNTITLED," which included subtle jabs at Muhfaad. Following the single, Muhfaad responded with his diss track "Bitch I am a GOD," and from that point on, Muhfaad and KR$NA began a battle of dissing tunes. KR$NA and Muhfaad both responded to each other by releasing "MAHARANI" and "MOKSH," respectively. In "Makasam," Kaul released his best diss tune. Muhfaad then released "Bhoot Banega" as his final response after KR$NA released Makasam. From the viewpoint of a large portion of the audience, KR$NA won this argument. [2]GENIUS
Controversy
Allegation: IPL Copied My Song
One of the most anticipated sporting events in the country is the Indian Premier League (IPL). Many were astonished to discover that the new IPL anthem for 2020 was really quite recognisable when it was released. The song, "Hum Wapas Ayenge," sounded quite similar to "Dekh Kaun Aaya Wapas," which they had previously heard on the YouTube channel of Krsna, one of India's first well-established rappers. When his fans heard the anthem for the first time, they tagged Krsna and after realising what was going on, he said,
It took me a moment to truly realise that IPL had actually plagiarised my song. While plagiarism is common enough, you don't expect someone of the statures of IPL and Disney Hotstar to plagiarise your song. While they changed the words of the verses, the hook was almost exactly the same. From 'Dekh Kaun Aaya Wapas' to 'Hum Wapas Ayenge.' It is strange that such big names like the IPL and Disney Hotstar do not have the necessary checks and safeguards against plagiarism," he added. [3]News 18
His team sent a legal notice to the IPL organisers. The creator of the IPL anthem, Pranav Ajayrao Malpe, rejected all the allegations, saying that the song was authentic, and was even certified by the Music Composers Association of India (MCAI) as an original. Pranav said,
I was shocked. My composition is original and has not been inspired by any other artist's work. It has been created by me and my team through our hard work and efforts." [4]News 18
Favourites
Rappers: Tech N9ne, Kendrick Lamar, Joyner Lucas, Nas, Raftaar, Divine, Karma, Harjas, KidShot, Raga, Seedhe Maut
Musicians: Trombone Shorty, Boi-1da, MetroBoomin, Herbie Hancock, Miles Davis
Facts/Trivia
His first and former stage name is YoungProzpekt.
His other stage names are Krsna, Prozpekt, and Dollar Sign.
He started rapping at the young age of 14.
Krishna has worked with multiple music labels such as Universal, Zee, KALAMKAAR, and AK Projekts.
He wrote his first lyrics on tissue paper.
 In 2013, he released a song titled 'Vijay' in collaboration with the International NGO Save the Children.
In 2019, he appeared in episode 4 of the capsule series 'Gully Boy Voice of The Streets.'
In March 2019, he got the opportunity to speak on the stage of TEDx Talks. The video was released on YouTube titled 'The Art called Rap' in which he explained rhyme schemes to the audience.
Krishna played himself in the 2019 musical-drama film 'Gully Boy.' On being asked about how he was cast in the film, he replied,


I got a call from the makers. I happen to be the only rapper from Delhi in the movie and I think the reason behind that was that I have been around in the rap scene for a long time and have seen it evolve in Delhi and Mumbai both, so they felt they needed to have me involved in some way. I don't know if this counts as me getting into Bollywood though, since it's a movie about Hip Hop and I'm just playing myself. [6]The New Indian Express
While talking about his experience of his first time working in the film 'Gully Boy,' he shared,


It was a great experience. I was a little nervous at first because being in movie was a brand new experience, very different from the music videos I usually shot. Zoya was great though, she told me to do what came naturally and not think of it as a movie. Ranveer Singh is very accommodating, friendly and has a lot of energy that rubs off on everyone on set. I simply loved working with him!" [7]The New Indian Express
According to Krishna, he doesn't believe in plan B, and he believes that one should always put his/her effort in one go. In an interview, he talked about his success mantra, and said,


Have no plan B. Stick to your guns no matter what. Have one plan and focus on it. If you want it bad enough, you'll get it." [8]The Hindu
In an interview, when Krishna was asked about his writing technique, and how he thinks about references, pop culture, and the inside jokes, he said,


Bro, I have been doing this metaphor, reference, wordplay game for years now. I feel like it just comes naturally to me because I've been doing it for so long. People think that there is a lot of effort put into it, but honestly there isn't. It's just that when you're writing and when you're in the flow of things, sometimes it just…I can't explain it, but it comes together. There are some points where when I write a punchline, and I treat it a little like how stand-up comedy is written. You sometimes have the punchline but you don't have the stuff behind it. Sometimes I'll think of a punchline or a light reference, but I don't have what's behind it. So I go and create it in reverse. [9]Rolling Stone India