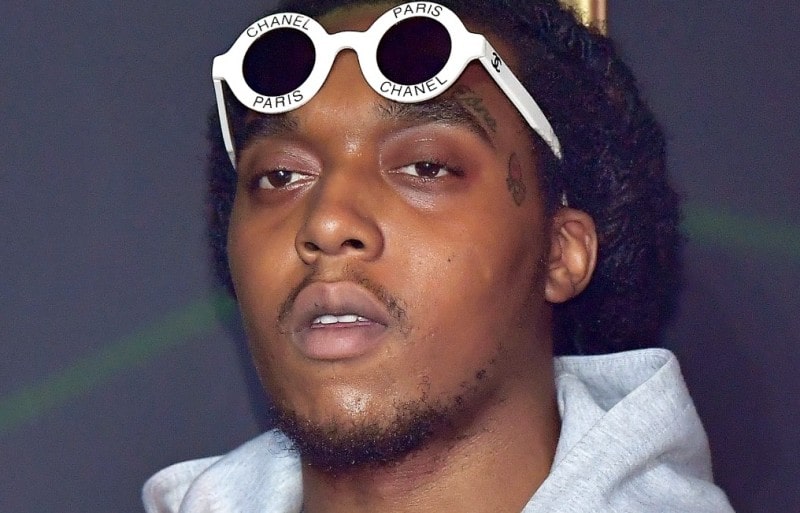 Takeoff (1994-2022) was an American rapper who is best known as a member of the hip-hop trio Migos along with his uncle Quavo and first cousin Offset. Takeoff was murdered on 1 November 2022 in Houston, Texas, United States of America.
Wiki/Biography
Kirshnik Khari Ball aka Takeoff was born on Saturday, 18 June 1994 (age 28 years; at the time of death) in Lawrenceville, Georgia, Atlanta, United States of America. [1]National Public Radio He studied till 10th standard at Berkmar High School in Lilburn, Georgia, United States.
Physical Appearance
Height (approx.): 5′ 9″
Hair Colour: Black
Eye Colour: Dark Brown
Family
Parents & Siblings
His mother, Edna Mae Burnside Marshall, is not his biological mother; however, she raised him, and his uncle Quavo, a rapper in Migos, in Atlanta, Georgia, United States of America.
Career
Takeoff's career as a rapper began when he and Quavo founded Polo Club, a rap group, when they both were in high school, completing their high school. Initially, both would write raps and perform them in and around their locality in Georgia. Later, Takeoff and Quavo included Offset in their group after which they changed the name of the group from Polo Club to Migos. In August 2011, they released their first full-length project, a mixtape titled Juug Season.
Following the release of Juug Season, Migos began performing at various shows in Atlanta. Migos released their second mixtape, No Label, on 1 June 2012. and reportedly, the album was liked nationally by their fans. In 2013, the trio were approached and signed up by the founders of a label named Quality Control, Kevin Lee and Pierre Thomas. Migos made several rap albums under the label. In 2013, the trio struck stardom after the release of their single "Versace." The song was remixed by Canadian rapper Drake, and it ranked at number 99 on the Billboard Hot 100 chart and number 31 on the Hot R&B/Hip-Hop Songs chart.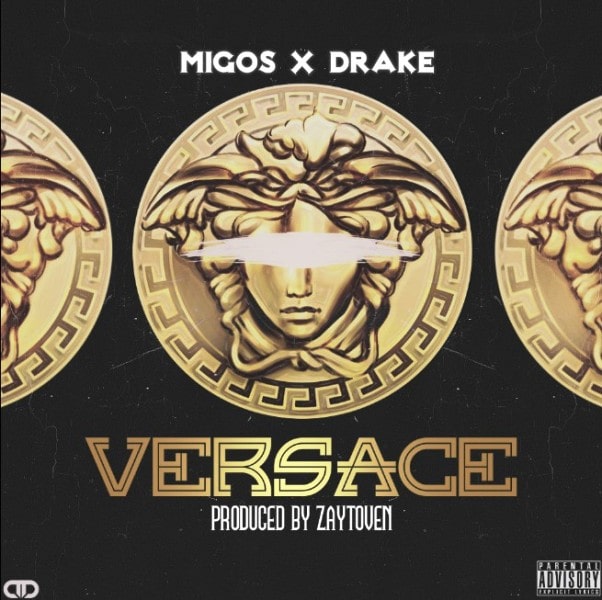 Migos released their debut studio album, Yung Rich Nation, in July 2015, which featured popular American hip-hop stars Chris Brown and Young Thug. The album ranked number 17 on the Billboard 200.
In 2016, Migos released the lead single Bad and Boujee from the studio album Culture (2017), which featured the American rapper Lil Uzi Vert; however, Takeoff was neither seen in the rap video nor credited for writing the lyrics. The trio released another rap album titled Culture in 2017, which not only topped the US Billboard 200 chart but also received a platinum certification from the Recording Industry Association of America (RIAA). According to several sources, more than 44,000 copies of the album were sold in the first week of its release, and in 2018, the album was nominated for the category of "Best Rap Album" at the 60th Annual Grammy Awards.
In 2017, Takeoff, Quavo, and Offset released the lead single MotorSport from their third studio album Culture II (2018), featuring two famous American singers named Nicki Minaj and Cardi B. In 2018, the trio released their third studio album, Culture II. Culture II not only ranked at the top spot on the US Billboard 200 chart within a week of its release but also managed to sell more than 38,000 copies in the US in one week. In November 2018, Takeoff released his first and last studio album The Last Rocket after the release of its lead single Last Memory in October 2018 following which Migos collaborated with Drake and produced a rap album titled Walk It Talk It. In 2021, Migos released its fourth studio album Culture III, the last album of the trio to be released during Takeoff's lifetime. Many sources, in October 2022, reported that Takeoff, Quavo, and Offset were considering disbanding the rap group to pursue a career in rap separately as Offset, who is married to Cardi B, was in an extramarital affair with Quavo's girlfriend Saweetie. [2]BBC During an interview, while talking about it, Quavo said,
We stand on real deal loyalty, and sometimes that… ain't displayed. This ain't got nothing to do with no label, no paperwork, no QC, nothing in any sense. This got something to do with the three brothers."
Cardi B, however, refuted the claims and called the allegations against her husband baseless and full of lies. Talking about it on social media, Cardi B said,
No baby you lying ! You makin crazy lies starting sh** and putting female rappers in it WIT NO RECEIPTS, no blog ever spoke on this all of a sudden you come out of jail 5 days ago and you made up for lied in 2 hours wit NO RECEIPTS."
In 2022,  Quavo and Takeoff under the name Unc & Phew released a collaborative studio album 'Only Built for Infinity Links.' The album was the last rap album that featured Takeoff in it.
Controversies
Taken into custody for consuming contraband
On 18 April 2015, after Migos performed a show at Georgia Southern University's spring concert, the Georgia Southern Police Department, which was guarding the event, arrested Takeoff, Quavo, Offset, and 12 other crew members of the Migos, on the charges of smoking marijuana within the university's premises. Reportedly, when the Migos arrived at Georgia Southern University, they smelt of marijuana coming from the Migos' vanity vans. Upon questioning the crew members, the police found out that the trio were not only in the possession of marijuana but also illegal firearms within the university's boundary walls. On 21 April 2015, the Bulloch County District Attorney's Office granted bail to Takeoff, Quavo, and six other members while Offset and the remaining six crew members of the group were denied parole and remained under the custody of the law for quite some time. [3]The Statesboro Herald The Georgia Southern University issued a statement in which it refused to pay the rappers $33,000 as they had not fulfilled the terms of their contract with the university. According to the contract, Migos were supposed to perform on stage for 45 minutes; however, they performed for less than 30 minutes and exited the concert. The university, after the intervention of a court, agreed to pay the group only half of the $33,000. [4]WTOC-TV
Behaving rudely with the crew of Delta Airlines
In 2017, Migos attracted controversy after they were removed from a Delta flight from Atlanta to Des Moines. While Migos accused the airline of racial profiling, the airline claimed that Takeoff was removed for a failure to follow crew member instructions. Takeoff's bag was on the ground instead of in overhead storage as required. While Takeoff was reportedly the only one kicked off the flight, Quavo and Offset, along with their manager, left in solidarity. [5]Variety The airlines said,
Delta flight 1532 from Atlanta to Des Moines returned to the gate, prior to departure, to deplane several customers seated in the First Class cabin who repeatedly refused to follow crew member instructions to buckle their seatbelts and stow carry-on items in the overhead bins."
An altercation with Joe Budden
During the 2017 BET Awards, there was a fight between the host, Joe Budden, and Takeoff. When Takeoff was asked about his "disappearance" from the rap video during the 2017 BET Awards by Joe Budden, he replied, "Do it look like I'm left off Bad and Boujee?" Following this, a heated standoff between the duo took place which was broken by the security present there. [6]Highsnobiety
Allegations of sexual assault
In a civil lawsuit filed by Jane Doe against Takeoff at the Los Angeles District Attorney's Office in 2021, Doe accused Takeoff of physically and sexually assaulting her while they both were at a party at a common friend's house. [7]NBC News In the complaint, Doe's lawyer said,
Notwithstanding Plaintiff's express refusal, Defendant Takeoff grabbed Plaintiff, flipped her over face-down, and pulled down her clothing. Defendant Takeoff then proceeded to have forceful sexual intercourse with Plaintiff from behind, without Plaintiff's consent."
The Los Angeles District Attorney's office did not press criminal charges against the rapper due to insufficient evidence. [8]Highsnobiety [9]Pitchfork Talking about it, Takeoff's lawyers said,
We have reviewed the allegations and have similarly done our own due diligence. What has become abundantly clear is that the allegations made against Takeoff are patently and provably false. As his counsel, we are well aware and well versed on the importance of civil and criminal prosecution of true sexual assaults. This is not one of those situations."
Car Collection
Death
On 1 November 2022, when Takeoff, along with Quavo, was attending a private party hosted by his friend at 810 Billiards & Bowling in Houston, Texas, he entered into a heated argument with an unknown individual outside the bowling alley, who shot and killed him at around 2.34 AM. According to the Houston Police Department, the identity of the murderer has not been established. [10]The New York Times [11]The Independent Troy Finner, the Chief of the Houston Police Department, said,
We have no reason to believe that he was involved in anything criminal at the time. Sometimes the hip-hop community gets a bad name. I am calling up on everybody — our hip-hop artists in Houston and around the nation — we have got to police ourselves. There are so many talented individuals, men and women, in that community, who again I love and I respect, and we all need to stand together and make sure no one tears down that industry."
Facts/Trivia
While giving an interview, Takeoff said that he and Quavo were one of the few rappers from Atlanta, who wanted to build a career in rap since childhood. He further said that unlike other kids, he was not interested in sports like football or basketball, but loved professional wrestling. He said,


I ain't never been into sports. I was always into rap. So was Quavo. We always had each other's back."
After the news of Takeoff's death broke out on 1 November 2022, many Hollywood personalities like Marshmello, Snoop Dogg, Lil Pump, Gucci Mane, Wiz Khalifa, Mike Tyson, and Drake expressed their grief on Twitter and offered their condolences to Takeoff's friends and family.
Takeoff had a tattoo of his mother's name and a rocket inked on one side of his forehead. He also had a tattoo of Kulture and Jitania with a heart on the other side of the forehead and cheek. He also had a blessed and cursed tattoo on one of his arms.
Takeoff used to smoke, and he often posted photographs of himself smoking a cigar on various social media handles.