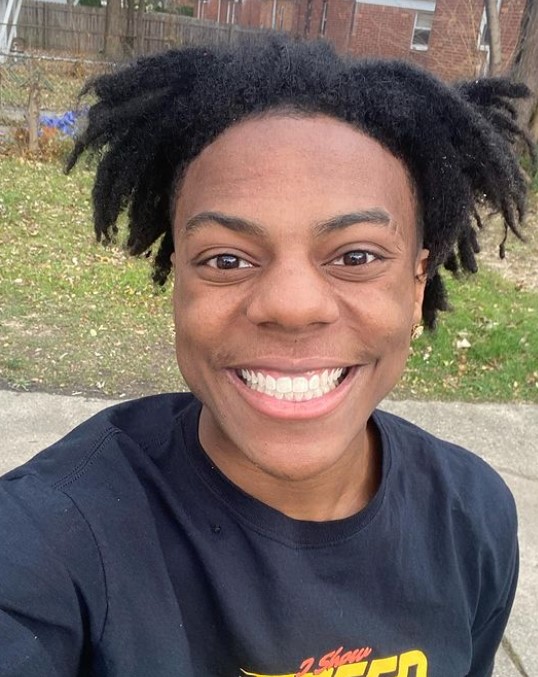 IShowSpeed is an American YouTuber, game streamer, and rapper who is known for live-streaming games on his YouTube channel. He is known for doing several dangerous internet challenges. He is regarded as one of Cristiano Ronaldo's biggest fans. He went viral in October 2023 during his visit to India where he streamed with MC Stan and Daler Mehndi and praised the Indian cricketer Virat Kohli.
Wiki/Biography
IShowSpeed aka Darren Jason Watkins Jr. was born in Cincinnati, Ohio, USA. As per one source, he was born on Tuesday, 21 January 2003 (age 20 years; as of 2023), and as per another source, he was born on Friday, 21 January 2005 (age 18 years; as of 2023). His zodiac sign is Aquarius. He has claimed in many live streams that he hails from Portugal.
He did his schooling at Purcell Marian High School. He later studied at the Northstar campus of the University of Wisconsin–Madison. In June 2023, he graduated from Ohio Digital Learning School. [1]Twitter – Speed While studying in school, he started streaming video games on YouTube. He also worked at a nursing home where he delivered food to the people.
Physical Appearance
Height (approx.): 5′ 8″
Weight (approx.): 70 kg
Hair Colour: Black (Braids)
Eye Colour: Black
Body Measurements (approx.): Chest 40″, Waist 30″, Biceps 14″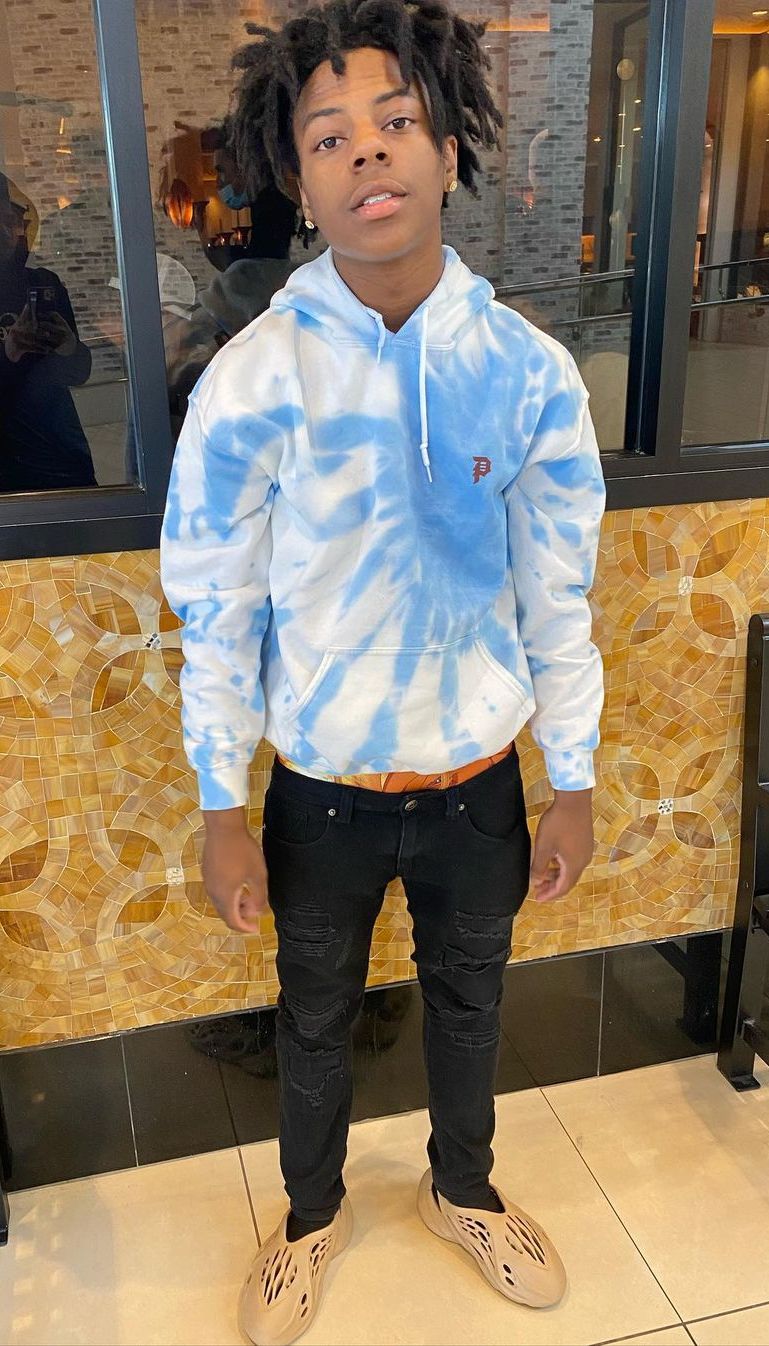 Family
Parents & Siblings
His father, Darren J. Watkins, is a musician.
His mother is rarely seen in his live streams and lives with IShowSpeed's stepdad after her divorce from his biological father. He has a younger sister and a younger brother named Dian (sometimes referred to as Jerome by IShowSpeed).
Wife & Children
He is unmarried and does not have any children.
Relationships/Affairs
He was allegedly dating a transgender named Ava Villain aka Ava Barbie (Barbie) in early 2021 which led to the rumours of IShowSpeed being gay.
In 2021, it was alleged that IShowSpeed was in a relationship with a girl named Ermony Renee aka Dream. He apparently introduced her to his fans as his girlfriend. They met for the first time at a United Farmers Diary shop in Cincinnati.
Reportedly, he also dated a girl named Aaliyah in 2023.
During his trip to Japan in July 2023, he rented a Japanese girl named Ninon as his girlfriend.
Religion/Religious Views
According to some sources, he follows Christianity, and as per another source, he follows Islam. He was seen discussing the Islam religion and its practices with the American YouTuber Chunkz during a live stream. He said that he would fast during Ramadan; however, there were controversies regarding that as some people claimed that he did not do that. IShowSpeed responded by saying that he was fasting during Ramadan. He was also seen going into a mosque during his visit to Qatar.
Signature
Career
Streamer & Influencer
Gaming streams
IShowSpeed revealed in an interview that he was inspired by a streamer named Bugatti who has around 2k subscribers to start streaming on YouTube in 2016. He occasionally uploaded videos of him playing different video games including Fortnite, FIFA, and NBA 2K21 and later began live streaming on YouTube. He started getting fans' notice in 2021 due to his sudden screams and cusses towards the players, games, and his camera.
He later became popular for his videos with the Talking Ben the Dog in the game Talking Ben and was credited as one of the reasons behind the game's popularity, when after 10 years of its launch, it became the best-selling game on the Apple App Store. He has also been banned from a few video games and social media platforms after his alleged sexist and violent remarks during such gaming streams.
Omegle streams
IShowSpeed often streams himself talking with strangers on the popular chat website Omegle. During many streams, he behaves very unusually with people by barking, roaring, shouting, and twerking at them. In February 2023, he started including a robot named Moxie, priced around $50,000, in his streams. Sometimes, his subscribers also start logging onto Omegle to talk with him when he starts Omegle streams.
Internet challenges
In September 2022, IShowSpeed started doing internet challenges live on YouTube which generated rave reviews from his subscribers. He has done various dangerous challenges such as the One Chip Challenge, Banana & Sprite Challenge, Shampoo Challenge, and Elephant Toothpaste Experiment. During many experiments, he was injured and hospitalised with the help of police.
Guest streams
He has also gained popularity for his live streams with other YouTubers, rappers, and streamers including Adin Ross, Kai Cenat, Lil Nas X, and KSI. [2]YouTube – IShowSpeed In May 2023, he and Kai Cenat started a new show titled The Kai 'N Speed Show on the online video platform Rumble. He later started two other YouTube channels named Live Speedy and Speedy Boykins in 2021.
His YouTube channel 'IShowSpeed' was subscribed to by 1 million people in June 2021, 10 million subscribers in July 2022, and 20 million subscribers in August 2023. His videos have been viewed more than a billion times till October 2023.
YouTube strikes
In his live stream after reaching 10 million subscribers in July 2022, he revealed that his channel Live Speedy received his first YouTube Community Guidelines strike for streaming a sexual modifier in the Minecraft video game. He revealed in a live stream in September 2022 that he received a second YouTube Community Guidelines strike for one of his Omegle streams in which he commented on a person's weight during an argument.
IShowSpeed was present in the stadium during the 2022 FIFA Ballon d'Or Awards ceremony, and he streamed the ceremony to his subscribers on YouTube, hence he received the third and final YouTube Community Guidelines strike in February 2023. He said that he would not stream on his YouTube channel; however, he has continued to stream.
Rapper
His debut song was Dooty Booty, released on his YouTube channel in August 2021. He later released many songs including Shake in November 2021, Ronaldo (Sewey) in June 2022 (in honour of Cristiano Ronaldo), World Cup in November 2022 (for the 2022 FIFA World Cup), and Portuginies in July 2023. His song World Cup peaked at number 1 position on the Dutch Top 100 charts and number 6 on the Swedish Top 100 charts. He has also performed at various concerts.
Controversies
Alleged rape threats
On 13 December 2021, IShowSpeed appeared in an e-dating live stream show on the video streaming platform Twitch with a girl named Ashaley 'Ash Kaashh' which was hosted by another popular streamer and YouTuber, Adin Ross. While talking to Kaashh on the show, IShowSpeed asked her if she would mate with him if they were the last two people on Earth. Kaashh responded by saying that she would not do that as their children would have to reproduce with each other in order to continue the population. IShowSpeed got angry with her response and said that who would stop him if that was the case, which many people viewed as a rape threat.
He was eliminated from the show; however, he again joined the show and started harassing Kaashh with sexist slurs after which Adin Ross removed him from the call. Following this incident, many people criticised IShowSpeed for threatening a girl and using vulgar language and Adin Ross for waiting for many seconds before removing IShowSpeed from the live show. On 14 December 2021, a day after the show, IShowSpeed took to Twitter to announce that he had been permanently banned from Twitch due to the reason of Sexual Coercion or Intimidation. On 10 October 2023, his ban was revoked by Twitch. [3]The Economic Times
Anti-feminist slurs
An old video of IShowSpeed went viral in April 2022 in which he was seen playing the Valorant video game, developed by Riot Games Inc. In the video, he was seen saying anti-feminist phrases against a female player and said,
Get off the fucking game and do your husband's dishes."
He was banned from playing the game for 30 days. On 7 April 2022, YouTuber and eSports news reporter Jake Lucky tweeted his clip of saying the words following which Sara Dadafshar, an employee of Riot Games Inc., thanked Jake on Twitter for reporting on such issues and also said that they have permanently banned IShowSpeed from all videos developed by Riot Games Inc.
I now understand why Valorant queues are so unbelievably toxic. You got one of the most popular streamers on YouTube IShowSpeed saying crap like this and getting nothing but praise and laughs. Crap is whack pic.twitter.com/grEghVotUF

— Jake Lucky (@JakeSucky) April 6, 2022
IShowSpeed apologised for his remarks and said that he uttered those words in anger as other players were racially targetting him that day. American YouTuber Keemstar criticised Jake for supporting trash talks in other video games and accused him of targetting IShowSpeed due to racial differences. Jake also received hate comments and death threats from several fans of IShowSpeed. In November 2022, British sports channel Sky Sports removed IShowSpeed's videos from their channel after someone reported his misogynistic videos to them. [4]Daily Mirror
Bedroom Firecrackers
On the occasion of American Independence Day on 4 July 2022, he decided to light some firecrackers inside his bedroom on the live stream which he thought were noisemakers. His subscribers urged him not to do such activity; however, he filled the crackers inside a Pikachu toy after which the crackers filled the room with sparks and smoke. His house alarm started ringing, and his mother was also heard on the stream asking about his well-being.
Later, firefighters entered his house and controlled the fire. He was heavily criticised by a few of his fans and in the news after this incident saying that he could have killed himself and his family, and many people asked him if he was safe. He later appeared in a livestream and showed that he received a few minor burns but was out of danger; he also gave a disclaimer to his fans to not do such things in their houses. [5]YouTube – Live Speedy
Vulgar game modifier
IShowSpeed was live streaming on 21 July 2022 while playing the video game Minecraft and used an inappropriate modifier Jenny Mod which included NSFW (Not Safe For Work) content that required him to censor his screen; however, he accidentally revealed a vulgar scene from the modifier in the stream which he ended upon realising his mistake. The matter was raised on Twitter by a few eSports reporters following which he received his first YouTube Community Guidelines Strike.
Arrest after swatting
IShowSpeed was live streaming on 8 August 2022 when a SWAT team from the Cincinnati Police Department appeared suddenly in his house and arrested him.
He handed over the camera to his friend who kept on streaming before the police told him to end the stream. The police team also made IShowSpeed sit in the police car while his mother appeared and started talking to them. It was revealed that someone from his fans prank-called the police team and complained about homicide. IShowSpeed's friend and mother explained his profession of streaming to the SWAT team who later realised that they had been deceived, and they released him and removed the handcuffs. [6]YouTube – Law&Crime Network He later claimed that the police arrested him, and his friend and American YouTuber, Adin Ross, bailed him out later.
Promoting crypto fraud company
During his live streaming on 16 November 2022, he appeared with a Cristiano Ronaldo lookalike and another person who was promoting PlayStation 5 (PS5) consoles giveaway; however, it was later revealed that he was promoting an alleged video game cryptocurrency fraud company named Paradox Crypto. [7]YouTube – Live Speedy
When his subscribers started criticising him during the live stream, he blackened the camera and muted his headphones; however, he could still be heard arguing with the individuals about the Paradox Crypto and accepted that it was a fraud. He later apologised to his fans for promoting such a company but many of his fans called non genuine. [8]YouTube – Coffeezilla
Racist behaviour
IShowSpeed was present in the stadium during the Portugal vs Switzerland match in the 2022 FIFA World Cup on 6 December 2022. He started live-streaming the match and greeted an Asian man in an Argentina jersey with the Japanese greeting Konnichiwa; however, the man explained that he was Chinese, not Japanese.
When his video went viral, many people started criticising him and accused him of being racially motivated while talking to the man. IShowSpeed later took to Twitter to apologise to his fans in which he said that he believed that the man was Japanese, and it happened due to the heat of the moment during the stream. [9]YouTube – xQc
Claiming copyright violations
IShowSpeed got embroiled in a controversy on 5 February 2023 when an American YouTuber Jabroney tweeted that a company with different names Thumb Media, Aegis TM, or Cardigan were sending copyright claims or strikes on the videos which had IShowSpeed's face in the thumbnails or mentioned his channel. It was later clarified by IShowSpeed that he was an affiliate of the company; however, many people criticized him for trying to gain attention by targeting other creators in such a manner despite being a big YouTuber himself.
IShowMeat
During the live stream on 16 August 2023, while playing the video game Five Nights at Freddy's: Security Breach, he started uttering sexual slurs and pretended to do sexual acts upon seeing the animated character Glamrock Chica. He later jumped in his seat after being scared of the character during which he accidentally flashed his penis and later deleted the stream. Although some people complained about his act, YouTube responded by saying that they would not take any action against him as he deleted the livestream. [10]WION
His fans and other people started tweeting memes about his act with the tag IShowMeat, similar to his name IShowSpeed, which made him angry, and he repeatedly asked his fans to not use the 'meat' word or meat emojis in the comments section. This incident went so viral that his father also released a song titled I Show The Meat on his YouTube channel Daddyspeed on 29 September 2023.
Elephant Toothpaste Experiment
During his live stream on 10 October 2023, IShowSpeed attempted to do a science experiment named Elephant Toothpaste Experiment in his bedroom. This experiment includes 2 tablespoons of warm water, 1 teaspoon of yeast, 1/2 cup of 6% hydrogen peroxide, 4-5 drops of food colouring, and a few drops of liquid dish soap. After mixing the ingredients in a pop bottle in the required manner, he stepped back from the bottle; however, the reaction went out of control with almost half of his bedroom covered in the foam and smoke.
He was later admitted to the hospital and later said that he was out of danger. His fans criticized him for doing such dangerous acts which could land him or his family in trouble. [11]NDTV
Awards
Won the Breakout Streamer Award and nominated for the Streamer of the Year Award at the 2022 Streamy Awards
Won the Variety Streamer Award and nominated for the Streamer of the Year Award at the 2023 Streamy Awards
Car Collection
IShowSpeed owns two sports cars including a Porsche 911 Carrera S (992) worth $150,000, and a Lamborghini Urus worth $300,000.
Income
In 2022, IShowSpeed made around $1 million from his YouTube streams. He earned around $15k per TikTok post.
Net Worth
IShowSpeed's net worth for the year 2023 was estimated to be between $5 to 10 million.
Tattoos
In November 2022, he appeared in a blindfolded manner on a live stream and asked the tattoo artist to make the tattoo that his fans, whom he often calls Speed Gang or chat, ask him to do. The artist tattooed Messi with his number 10 on his right-hand wrist, which enraged IShowSpeed.
In January 2023, IShowSpeed got inked the face of Cristiano Ronaldo on his left arm; however, many of his fans were unsatisfied with the tattoo and claimed that it held very little resemblance to the superstar's face.
He also has Speed Gang inked on his right elbow and a tattoo on his left elbow.
Piercings
He has got piercings in both ears.
Favourites
Basketball player: De'Aaron Fox
Facts/Trivia
He talked about his name IShowSpeed in an interview and revealed that his family and friends gave him nicknames Speed or Speedy as he was very fast during school-level basketball and rugby (American football) matches.
In August 2022, he attempted the chapter 1 quiz for his United States and Global Economics course at Ohio Digital Learning School with the help of his subscribers; however, he was given wrong answers in the chat and got zero marks in the test.
In February 2023, he donated more than $50000 for relief aid for the 2023 Turkey-Syria earthquakes.
IShowSpeed is considered one of the biggest fans of Portuguese footballer Cristiano Ronaldo. On 18 June 2023, after the match between Portugal and Bosnia and Herzegovina in Lisbon, IShowSped met Ronaldo for the first time, and the video of their meeting went viral. His fans liked IShowSpeed's hysterical reaction after meeting his sports idol. Many fans also thanked the Portuguese player Rafael Leao for arranging the meetup.
Although he met the Brazilian footballer Neymar in July 2023, he was allegedly blocked by Argentinian player Lionel Messi's management from meeting him.
He is a Manchester United fan. In June 2023, he was present in the audience at the Manchester United vs Manchester City match at Wembley Stadium and started streaming the match. He held a Manchester United cap in his hand and was asking another audience member which team he liked. He later claimed that the person punched him before one of his bodyguards interfered and calmed the person. [12]

The Sun
In August 2023, a video of him went viral in which one of his eyes was closed and the other eye was severely swollen. There were speculations about a possible Sinus infection; however, he claimed that he was suffering from a deadly disease called cluster headache. He was admitted to a hospital in Tokyo, Japan as he was in Japan at that time. His mother also visited him in Japan, and a few of his fans gathered outside the hospital and sang his songs. [13]

The Sun
In September 2023, he posed as the father of one of his fans during a livestream and called the fan's teacher. While talking to the teacher. he addressed her with an obscene word (B**ch) multiple times during the call following which the fan was suspended from the school. IShowSpeed then talked to the fan's mother and sent her $500 as a way to make amends for the problems he created.
IShowSpeed played in the amateur soccer (football) game for YouTube All Stars against Sidemen FC in 2022 and 2023. Before the match on 23 September 2023 in West Ham United's Stadium in London, a video of him practising went viral following which many fans called him the true successor of Cristiano Ronaldo.
A few videos of IShowSpeed have gone viral showing him in a street fight; however, his fans have disregarded many of them and called the person fighting in the video to have similar physical traits to IShowSpeed.
In October 2023, he went viral for his live streams in India where he was spotted playing a cricket match wearing a south Indian attire called dhoti and said that he came to India to watch the India vs Pakistan match in the 2023 ODI World Cup. He declared himself to be a big fan of the Indian cricketer Virat Kohli and jokingly said that he was playing like Babar Azam when he missed a ball.
A few highlights of his live stream from India were his live singing sessions with the Indian rapper and Bigg Boss 16 winner MC Stan and the popular Bollywood singer Daler Mehndi. He also played a few songs from the Indian rapper Yo Yo Honey Singh due to which there were rumours that his livestream was given a YouTube Community Guidelines Strike by T-Series, a recording company based in India.
British YouTuber KSI has described IShowSpeed as his younger self in some live streams. They have a very close bond, and IShowSpeed joined KSI's training camp before KSI's fight with Tommy Fury, British boxer and younger brother of British World Heavyweight champion boxer Tyson Fury.
His energetic reactions in his live streams which include barking, dancing, twerking, and roaring have been made into several viral memes.
There have been speculations that he suffers from Autism, a disorder caused by differences in the brain that cause repetitive behaviours and problems with communication; however, he has never been diagnosed with any disorder.
He also sells his merchandise clothing under his brand IShowSpeed Merch. [14]

Ishowspeed.com