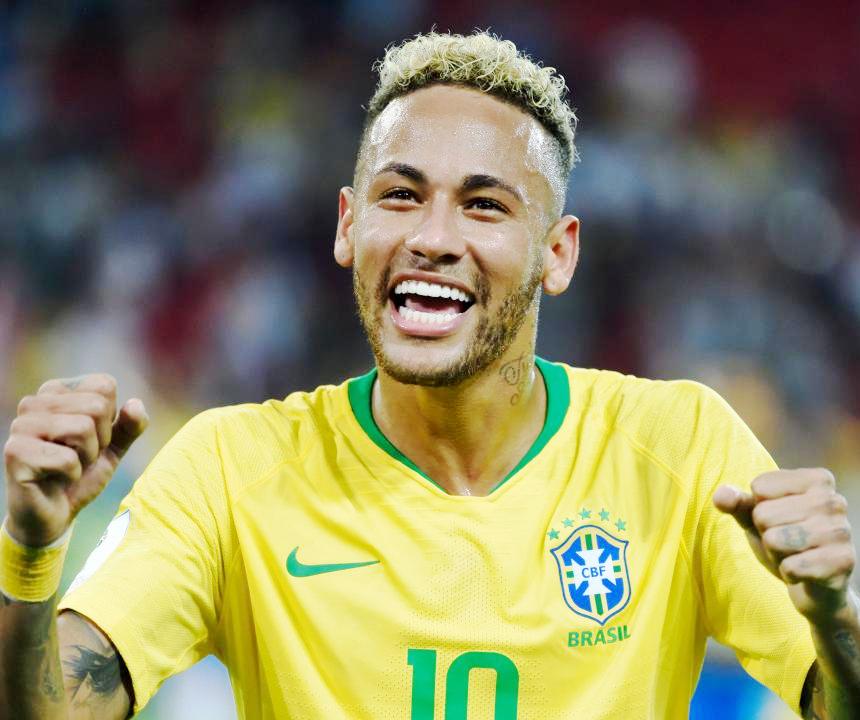 Neymar is the next big thing and undisputed leader of the Brazilian forward line. He is one of the most established giants in the world of football. He is the next big thing coming from Brazil, long time after Pele and Ronaldo. This Brazil star rose from street footballer to a millionaire and is even considered as the "new Pele." Check out Neymar Wiki, Height, Weight, Age, Girlfriend, Wife, Family, Ethnicity, Biography, Profession, Facts, Salary, Net Worth & More
Biography/Wiki/Career
Neymar is a 26-years-old (born on 5 February 1992) Brazilian footballer who was born into a Christian family in Mogi das Cruzes, São Paulo, Brazil.
He wasn't en route for greatness right from his birth as he went through the poverty-stricken upbringing as he used to live in a rather dangerous, undeveloped, and socially low-quality area of Mogi das Cruzes, 40 km from São Paulo. He was born to be special as he met with a fatal car accident when he was just 4 months old, but he miraculously survived with minor injuries.
He attended the worst schools over there and studied under the candlelight because his parents didn't have enough money to pay electricity bills. Later, his family moved to his grandparents' home in São Vicente, São Paulo, to save money, but it wasn't that easy over there as his family used to live in a single room and had to squeeze himself in a corner of a room to sleep, but they get through the hard times as a family.
Taking an inspiration from his former footballer father, he followed in his footsteps and started playing street football at the age of 3. With the passage of time, football became a source of happiness for him; as after returning home from school, he immediately goes outside and spends hours dribbling and developing other football skill, till the sunsets. Neymar was merely 6-year-old when he caught the attention of his first coach, Betinho, when he saw him sprinting. He saw great raw potential in Neymar and made him play futsal on indoor wooden courts to brush his technique. The very next year, he became the top scorer in his debut futsal, which opened his door for Santos, the best football club in his area, and the former home to Pele. When he turned 11, he started playing for youth side Portuguesa Santista.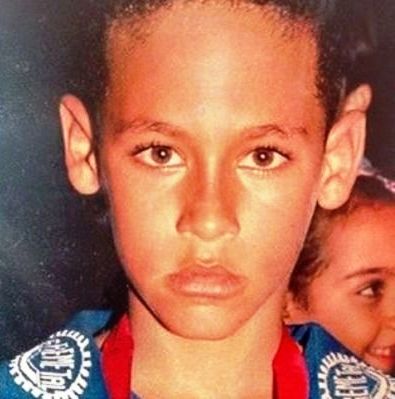 Like Betinho, his first youth coach with Santos, Antonio Lima, was so impressed with his game that he wanted to include him in the senior Santos team. But, he was just 13, so it was not feasible to include him in the senior squad. Meanwhile, he started playing with the under-15s. Such was his passion for the game that he used to play football even after the completion of training had finished and developed himself as a deeper attacker.
At the age of 17, he got promoted to the senior Santos team, Santos FC. During his stay at Santos FC for 5 years, he was their most influential yet mischievous player. During a Copa Libertadores game of 2011, he received a red card for using his mask after scoring a goal.
He was in contention to play for Neymar was considered for the Brazilian team in the 2010 World Cup in South Africa, and even 14,000 fans signed a petition to then Brazil team manager, Dunga, to include Neymar in the squad, but he wasn't picked. Just a month after the World Cup, he made his debut for the Brazilian team, in a friendly match against the U.S., where he scored his first international goal. He went on to score 4 goals for Brazil at the 2013 Confederations Cup, and cemented his place in Brazilian forward.
By 2013, he was transferred to FC Barcelona where he not only won the heart of Barceloneans with his Samba flair, but also enjoyed the heights of fame and nightlife parties and stuff.
In the 2014 FIFA World Cup, he justified his star status with his charismatic performance as he scored 4 goals in the tournament. On 4 July 2014, his World Cup journey ended up in an unfortunate way as he suffered a broken vertebra after a knee in the back from Colombia's defender Juan Zuniga. It hugely hampered the moral of the team as Germany thrashed them out of the tournament in the semifinal match by 7-1.
He had glorious 5-year stay at Barcelona FC, after which he joined the French club Paris Saint-Germain after a world-record transfer deal of  €222 million in 2017.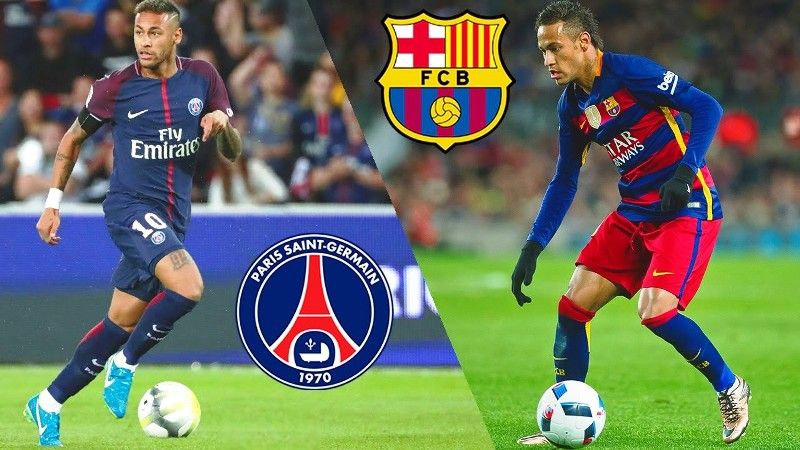 Physical Appearance
Neymar is a typical Brazilian lad with curly hairs and flamboyance. He is a gym enthusiast, has a height of 5′ 9″ and weighs around 70 kg. He has a broad chest to be around 40″ and biceps to be around 14."
His hairstyles have always been a trendsetter and have earned the title of men's fashion icon for it.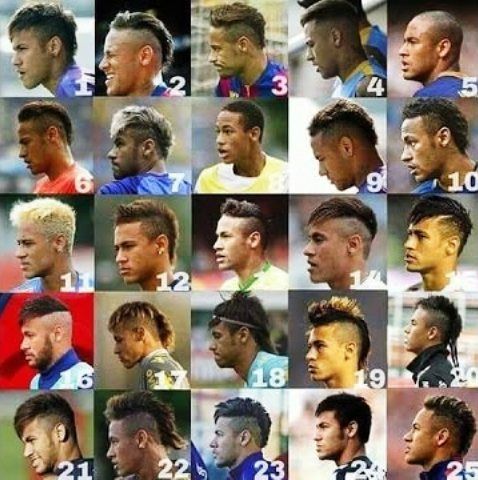 Family & Girlfriends
His father, Neymar Santos, Sr., was a former footballer who is now Neymar' football advisor, and his mother, Nadine da Silva, is a homemaker. He has a younger sister, Rafaella Beckran. He is very close to his family, especially his sister as they both have tattoos of each other.
He has always been in the news for his affairs, has dated several girls but has never been a committed person. Has had been in a relationship with Carolina Dantes, Barbara Evans, Nicole Bahls, Daniela Carvalho, Andressa Suita, Carol Abranches, Maira Cardi, Patricia Jordane, Bruna Marquezine, Laryssa Oliveira, Gabriella Lenzi, Soraja Vucelic, Thaila Ayala, to name a few.
On 24 August 2011, he had a son named, David Lucca, with his former girlfriend Carolina Dantas.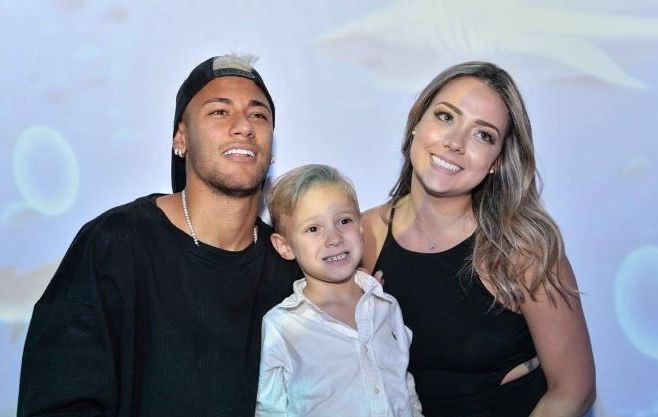 Controversies
In 2010, when he used to play for Santos, he had a fight with coach Dorival Junior as he didn't allow him to take a penalty. They both faced consequences after the game as Neymar was banned for a match and his coach was fired.
In 2010, during a league game for Santos against Ceara, he had an on-field fight with the rival team's player, Joao Marcos, where police intervened to stop the fight.
In 2012, the Brazilian magazine The Placar published the photo of Neymar being crucified like Jesus Christ, that was widely criticised by the Brazilians. 
In 2015, a Brazilian court froze his assets worth $50 for his unpaid taxes.
In 2017, he had a fight with his Barcelona team-mate Nelson Semedo during a training session in Miami, USA.
In January 2018, during a Ligue 1 match for Paris Saint-Germain against Stade Rennes FC, when the rival team's player, Hamari Traore, fell on the ground, he  withdrew his hand after reaching out for his hand, which he later called a "joke."
Facts
He takes a lot of interest in travelling, wakeboarding, dancing, playing poker, video games, and piano.

In his teenage years, he had a huge collection of more than 50 footballs in his home.
Robinho and David Beckham are among his football icons.
He is a tattoo lover and more than 24 tattoos.
In free time, he loves watching American TV series- Game of Thrones, and Prison Break.
His favourite colour is white.
He is a devoutly Christian and donates 10% of his income to the church.
He scored his 100th professional goal on the eve of his 20th birthday.
He is the 3rd-highest scorer of all time for the Brazilian national team.
His fans are fondly called Neymarzetes.
As of 2018, he receives £2.7 million/month or £650,000/week.