The 90s was an era of gangsta rap, and one particular song which every hip hop fan has listened to and enjoys to this day is Gangsta's Paradise. Legendary rapper from Compton, Coolio, was the artist behind this hit that is still considered his best rap. He sang various other songs like C U When you get there, Fantastic Voyage, and Rollin with My Homies, which cemented his place among the stars of hip hop. He suffered a cardiac arrest and took his last breath on 28 September, 2022.
Wiki/Biography
Coolio was born as Artis Leon Ivey Jr [1]The Indian Express on Thursday, 1 August 1963 (age 59 years; at the time of death) in Torrance, California. His zodiac sign is Leo. Since childhood, he was smart, intelligent and focused on his education. There was a library near his house, and in an interview with the Rolling Stone magazine, he said,
"I lived in that library, man. I read every kid's book they had in there. I even read Judy Blume" (the author who specializes in books about female adolescence). [2]Rolling Stone
He suffered from Asthma since childhood and had a skinny structure. At the age of 11, he moved to Compton, the birthplace of gangsta rap. He could not fit himself among the violent and aggressive mates around him in Compton, and he joined the 'Baby Crip,' a notorious gang in the area, to get a sense of safety; however, due to his ailment and physical limitations, he was not treated equally by his fellow gang members, and he started carrying weapons to school to enforce his gangsta image. However, he left the gang when he witnessed a gruesome murder.  In an interview, he talked about this and said,
"I watched them beat him to death, then I threw up. That's when I stopped rolling with the gang." [3]Radar Online
While he was struggling to focus on education, he found a new outlet for his energy in music. In an interview, he talked about his interest in music while he was growing up, watching his parents listen to some hits in those days. He said,
"When I was a kid, my mom and stepfather was listening to Miles Davis, Stevie Wonder, the Supremes, the Dramatics, Marvin Gaye, Curtis Mayfield — all that shit. Back in those days, people didn't have big album collections, at least not in the ghetto, but we did. I listen to old soul, old funk, a couple of old rap albums, maybe some new rap stuff here and there. I don't like new R&B — period." [4]Rolling Stone
At the age of 17, he was charged with theft and spent some time in jail. After his release, he started going to Compton Community College. He got addicted to crack-Cocaine during his adolescence; however, after coming out of jail, he was forced by his brother, Spoon, to quit drugs and do something constructive in life following which he enrolled in the firefighter program. In an interview, he talked about this and said,
"It was the hardest work I ever did, It helped me get my mind back together. I was down to 100 lbs. I was a skeleton and Spoon pointed a .38 caliber at my head and told me if I didn't promise to clean up, he would kill me. It was just what I needed. Routine, order, discipline and a strong physical regimen to toughen me up." [5]Radar Online
He also worked as security personnel at the Los Angeles International Airport for a very brief period of time.
Physical Appearance
Height (approx.): 5′ 8″
Weight (approx.): 80 kg
Hair Colour: Black
Eye Colour: Black
Family
Parents & Siblings
His father, Artis Leon Ivey Sr, worked as a carpenter, and his mother, Jakie Slater, was a factory worker. His brother, Malieek Straughter, is a rapper who performed with him on the track C U When U Get There.
Wife & Children
He got married Josefa Salinas, a radio personality, in 1996, and they got divorced in 2000.
He is survived by 10 kids, 4 from his wife Josefa and 6 from other women. The names of his four sons are Grtis Ivey, Milan Ivey, Darius Ivey, and Artis Ivey III. The names of his six daughters are Brandi Ivey, Zhaneand Ivey, Jackie Ivey, Artisha Ivey, Shayne Ivey, and Kate Ivey.
He was the grandfather of five children.
Relationships/Affairs
He was romantically linked to Adina Howard, an American singer and songwriter, and Nora Amile, a musician. [6]Dating Rumor In 2013, he was accused of domestic violence by his alleged girlfriend Anabella Chatman who claimed that Coolio dated her for three years. Reportedly, together the couple had a son. According to Annabella, Coolio physically assaulted her when he tried to leave her house with her son during his visit to her house with another girlfriend named Melynda Karr. Later, he admitted to police to a physical altercation; however, he denied hitting her. [7]Today He participated in a show, 'Celebrity Wife Swap,' with his alleged girlfriend Mimi, an exotic dancer, and reportedly, they broke up after the show was over. However, according to Coolio, this was all fabricated. In an interview, he talked about this and said,
"Listen. It was all set up. I'm nothing like that. I'm not even with Mimi. I never was." [8]Pop Culture
Religious Views
Although some reports claim that Coolio followed Islam, in an interview, he talked about his religious views and said that he didn't believe in any organised religion. He said,
"You know, I'm not a believer in any organized religion, I don't call myself a Muslim or a Christian or a Buddhist. But I do believe in one God. And he's been watching over me. I mean, by now I should be in jail, living on the streets or dead." [9]Rolling Stone
Ethnicity
He belonged to African American community.
Signature/Autograph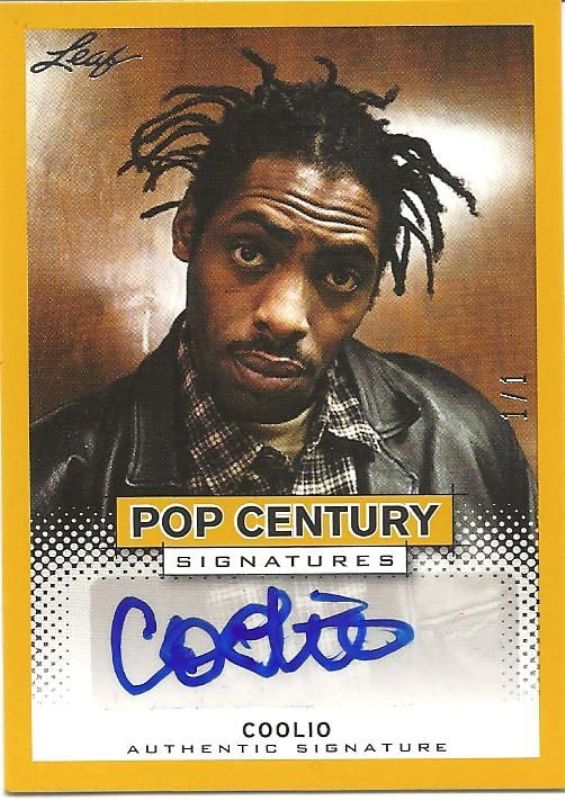 Career
He was a multifaceted personality as he was a singer, actor, social activist, and chef.
Music
His debut song was 'Whatcha Gonna Do?' in 1987; however, it did not receive attention in the media. He kept on working, and later joined the group 'WC and the Maad Circle.' His debut solo album, 'It Takes a Thief,' received widespread attention, and the album sold more than 1 million copies for which it received Platinum certification. It climbed up to 8th position on Billboard 200 chart.
In 1995, he released the album Gangsta's Paradise, and the title song of the album was featured in the film 'Dangerous Minds' starring 'Michelle Pfeifer.' It took his career to new heights as it went on to become the number 1 track in the music charts of various countries including the US, Switzerland, the UK, Australia, the Netherlands, Germany, Austria, Italy, Sweden, Norway, Ireland, New Zealand, and France. He was 32 years old when he released the legendary song 'Gangsta's Paradise.' The song went on to have more than 1 billion views on both YouTube and Spotify. In an interview, he described the song as a blessing and a curse both. He said,
"I thought it was going to be a hood record, I never thought it would crossover the way that it did – to all ages, races, genres, countries and generations." [10]BBC
He released many albums over the course of his music career including It Takes a Thief (1994), Gangsta's Paradise (1995), My Soul (1997), Coolio.com (2001), El Cool Magnifico (2002), The Return of the Gangsta (2006), Steal Hear (2008), and From the Bottom 2 the Top (2009).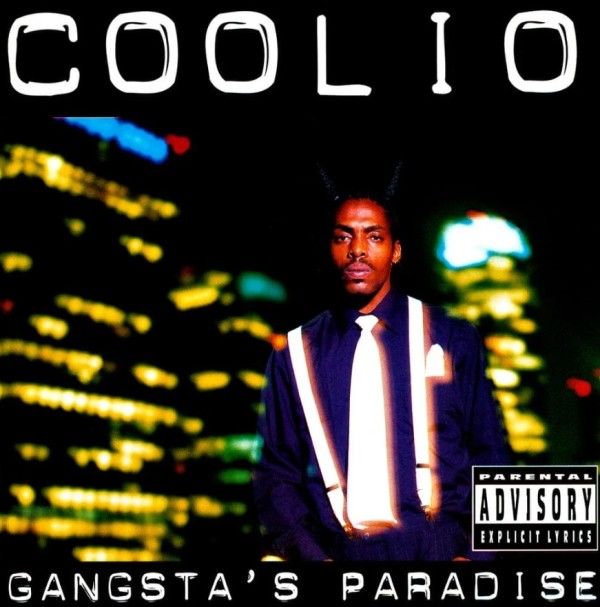 Acting Career & Chef
He appeared in multiple films, TV shows, and cooking shows. His transition from music to films was smooth as his music was already featured in many films. He appeared as an actor in many films like Retirement, Phat Beach, Batman, and Robin and Tyrone. Bobcat Moretti was the last film in which Coolio worked. He was a part of many TV shows as well like Big Brother, Cooking With Coolio, Coolio's rules, and Celebrity Wife Swap. He also made a title song for the sketch comedy show Kenan and Kel Show, which premiered on the kid's channel Nickelodeon. He was of the view that everyone should know to cook at least one dish. In an interview, he talked about this and said,
"People learn better when they're entertained. Cooking isn't just for the starched-stiff elite. Everyone should know how to cook something." [11]Cookin with Coolio
Social Activist
He did multiple performances in Bosnia Herzegovina and Tuzla for UN peacekeeping troops. In an interview, he talked about this and said,
"I perform for soldiers because they are important, They are willing to die in order for me to be able to do the things I do everyday … for my kids to be able to go to school, and to be free. I just think it's my responsibility as a human being and an entertainer to see the soldiers." [12]BillBoard
He suffered from Asthma since childhood and became a spokesperson for the Asthma and Allergy Foundation of America. In an interview, he talked about Asthma and said,
"The big message I want to get across is if you have symptoms, you need to get them checked out. If you have asthma, you need to be responsible and recognize that fact and deal with it, because otherwise you can get sick and wind up hospitalized." [13]USA Today
He was also the spokesperson for Environmental Justice and Climate Change (EJCC) campaign to educate the African American community in Historically Black Colleges and Universities (HBCUs) in the U.S. about global warming. He also debated in 2009 for global warming with a fellow participant in the show Big Brother UK.
Controversies
Arrested for carrying weapons, drugs, and expired driving licence
He was arrested in his late teens for bringing weapons to school and spent some time in jail for theft. [14]BBC In 1998, he was arrested for carrying a gun, and a small quantity of marijuana, and driving on the wrong side of the road with an expired driving licence. [15]MTV In 2009, he was arrested for carrying illegal drugs at Los Angeles International Airport and went through a Rehabilitation program for 18 months. [16]The New York Times In 2016, he was arrested for unlawful possession of a gun at Los Angeles International Airport. Though, a member of his entourage said that the gun belonged to him however later, Coolio admitted that the gun belongs to him. [17]The Guardian He said outside the courtroom,
"A mistake was made. It was a misunderstanding. I don't condone the use of firearms, illegal or legal. Thanks to the court and the attorneys for handling this for me. I was very worried. I don't do crime. I'm not into anything illegal." [18]Independent
Spat with a shopkeeper
In 1998, he was arrested for violence with a shopkeeper in Stuttgart, Germany. He paid a $30,000 fine and was kept on probation. [19]Hindustan Times
Domestic Violence Allegations
In 2013, he was arrested for domestic violence allegations by his girlfriend, Anabella Chatman.
Gangsta Paradise Parody
Weird Al Yankovic made a parody/spoof version of the hit song Gangsta Paradise and titled it 'Amish Paradise.' Coolio was not happy with it and expressed his discontent when the song was released; however, after some years, he was fine with the spoof version and said in an interview,
"No, man, I let that go so long ago. Let me say this: I apologized to Weird Al a long time ago and I was wrong. Y'all remember that, everybody out there who reads this stuff. Real men and real people should be able to admit when they're wrong and I was wrong, bro." [20]The Things
Child Support Lawsuits
He fought 3 court cases for 3 child support petitions. A woman named Juanita Randle filed a case against Coolio in 1999 for child support, and both parties settled after 5 years. In 2010, another woman named Taleya White filed a case, and the case was dismissed in 2012. In 2010, another case was filed by a woman named Annabella Bellesi, and it was eventually settled in 2012. [21]The Sun
Awards
He won the Grammy Award for 'Best Rap Solo Performance' for the song 'Gangsta's Paradise' in 1996.
He won MTV VMA awards for 'Best Rap Video' for Gangsta's Paradise, 'Best dance video' for '1 2 3 4 (Sumpin' New)' and 'Best Video from a Film' for 'Gangsta's Paradise in Dangerous Minds'.
Car Collection
Not much is known about his cars; however, at the peak of his career in 1996, he reportedly owned a Hummer.
Salary
His annual income was reported to be around $100,000.
Net Worth
His net worth was $1.5 million (as of September 2022). [22]Yahoo Finance
Death
He died on Wednesday, 28 September 2022. He was present at his friend's house in Los Angeles and died after he suffered a cardiac arrest at the age of 59. His family and friends speculated that he might have passed due to chronic asthma. Several people from all over the globe sent out messages after the shocking news spread. His co-star, Michelle Pfeifer from the movie Dangerous Minds posted on Instagram,
"Heartbroken to hear of the passing of the gifted artist @coolio. A life cut entirely too short. As some of you may know I was lucky enough to work with him on Dangerous Minds in 1995. He won a Grammy for his brilliant song on the soundtrack – which I think was the reason our film saw so much success. I remember him being nothing but gracious. 30 years later I still get chills when I hear the song. Sending love and light to his family. Rest in Power, Artis Leon Ivey Jr. ❤️" [23]Instagram
Legendary West Coast rapper Ice Cube tweeted,
This is sad news. I witness first hand this man's grind to the top of the industry. Rest In Peace @Coolio https://t.co/vCeyn08Vsi

— Ice Cube (@icecube) September 29, 2022
Another legendary West Coast rapper named Snoop Dogg posted on Instagram,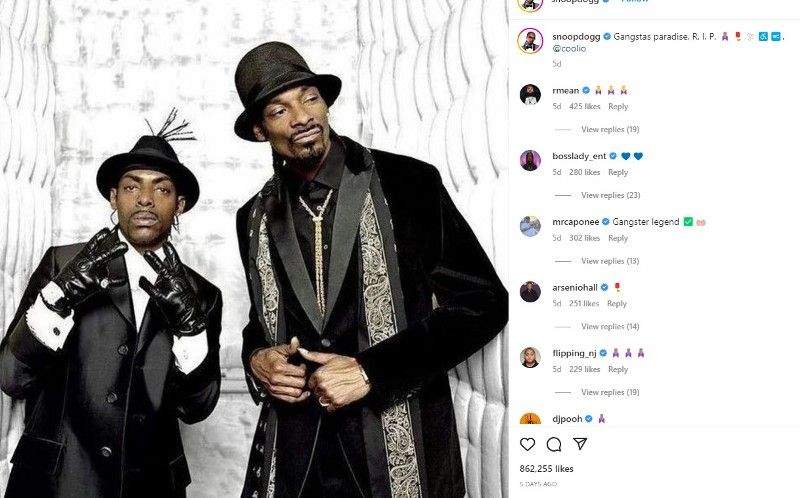 Facts/Trivia
He was a Bookworm during his school days, and he would often go to his school while reading a book.
He once took a break from music; however, he made his comeback after 6 months.
He released a book in 2009, 'Cookin' with Coolio: 5 Star Meals at a 1 Star Price,' which was regarded as a bestseller by The New York Times.                                                                                                                                          
He also worked as a voice-over artist for the series Futurama (1999-2003).
Hip-hop rivalry between East Coast and West Coast was at its peak in 1996; however, in his Grammy-winning speech, Coolio expressed his intention to end the rivalry and said,


"I'd like to claim this Grammy on behalf of the whole hip-hop nation, West Coast, East Coast, and worldwide, united we stand, divided we fall."

He once suffered an asthma attack in a live concert and a fan gave him his inhaler. According to a fan who was present at his live concert,


"Coolio was having problems with his asthma, but someone from the audience provided him with their inhaler that he used between verses of Gangsta's Paradise, and his other songs." [25]The Indian Express

In his career, he worked with many popular rappers including Tupac, Eazy E, Snoop Dogg, and Dr. Dre.
His song Gangsta's Paradise is considered one of the songs that garnered more than 1 billion views on YouTube in the world.
His signature hairstyle, standing braids, became famous worldwide, and he kept those till his death.
In his leisure time, he enjoyed cooking, and Bacon was his favourite food that he loved to cook.