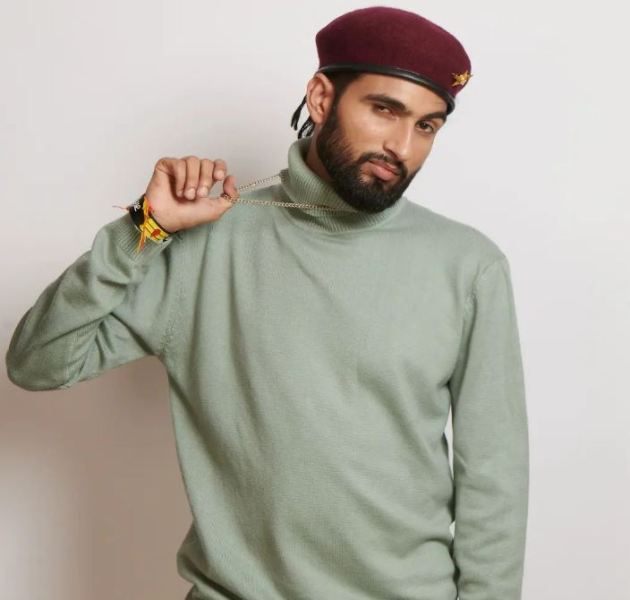 MC Square is an Indian rapper, lyricist, and composer who became well-known among youngsters after his appearance in a rap/hip-hop talent hunt show 'MTV Hustle 2.0' (2022). MC Square's fine performances led him to win the show.
Wiki/Biography
Abhishek Bensla [1]The Times of India (also spelt as Bainsla)/ [2]Outlook Lambardar [3]MC Square – Instagram popularly known by his stage name MC Square was born on Monday, 20 September 1999 (age 23 years; as of 2022) in Bhavana, a village located in Palwal district, Haryana, India. [4]Outlook Reportedly, he grew up in Faridabad, Haryana. He holds a Bachelor of Technology degree in Civil Engineering. [5]Saas Bahu Aur Saazish – YouTube
Physical Appearance
Height (approx.): 5′ 3″
Hair Colour: Black
Eye Colour: Black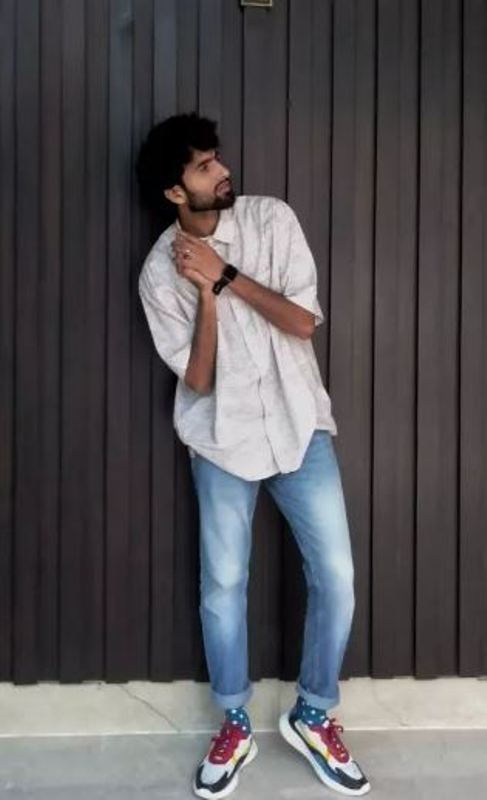 Family
Abhishek Bensla belongs to a farmer's family in Haryana.
Parents 
His father's name is Ashok Lambardar.
Career
Administrative Incharge
Reportedly, after pursuing his Bachelor of Technology degree in Civil Engineering, Abhishek Bensla worked as an administrative in-charge in a college for almost six months. [6]Saas Bahu Aur Saazish – YouTube
Choreographer
According to MC Square, he initially worked as a choreographer and would often choreograph for weddings and visit academies to give dance classes. [7]Saas Bahu Aur Saazish – YouTube
Rapper
The Inspiration
According to sources, Abhishek was inspired by 'Ragini,' a folk song that belongs to the state of Haryana. [8]Outlook
A Kick-Start of the Journey
Reportedly, Abhishek started his career in rapping in 2016. In an interview, he spoke about the initial days of his career and said that he used to write poetry and ghazals. [9]Outlook Some sources claim that he was insisted by his friends and family to start giving beats to his poems.
MC Square – A Connection With Einstein's Theory of Relativity
In an interview, Abhishek revealed the reason behind his stage name "MC Square." According to him, he found his stage name in a formula given by Albert Einstein, i.e., E=mc2. While talking about the story behind his stage name, Abhishek Bensla said,
Since childhood, I've always been interested in reading science books, and there's an equation by Einstein, E=mc2, which means energy equals mass times the speed of light squared. The Hip-hop game is like energy to me and that's how I found my stage name." [10]Outlook
Introduction to 'MTV Hustle 2.0'
According to Abhishek Bensla, he was introduced to 'MTV Hustle 2.0,' an Indian rap/hip-hop reality show, by one of his friends 'Himanshu Bhatt. Abhishek gave it a try. He got a call from the team of "Hustle" and went for the auditions in Delhi. While talking about his introduction to the show, Abhishek said,
My friend Himanshu Bhatt introduced me to HUSTLE 2.0, but I was not sure because I thought all these reality shows were scripted, but then I got a call from the crew of 'Hustle' for Delhi auditions and so here I am." [11]Outlook
The Journey
In 2022, MC Square entered the rap/hip-hop reality show and won the hearts of judge Badshah, squad bosses – King, EPR, Dino James, and Dee MC – and the audience by giving great performances, which were appreciated by many famous personalities including Badshah and Virat Kohli. MC Square was announced the winner of the show.
Facts/Trivia
According to some sources, MC Square has worked with some underground rappers for some time.
MC Square's raps have received a shower of appreciation from many famous personalities including Virat Kohli. Reportedly, Virat sent MC Square a message in which he congratulated him for all his great performance on the show 'MTV Hustle 2.0' and admitted that he loved one of his raps titled 'Naina Ki Talwar' and has listened to it more than 100 times. [13]

The Economic Times
In an interview, MC Square revealed that he would prefer sitting on the terrace of his house sipping tea with the view of Aravali hills while writing his songs. He mentioned that his song 'Chehre' (Faces) was a story written on his observation of people travelling in the Delhi Metro. MC Square in the interview said,


I write my songs alone at home, sipping tea with the view of Aravali hills from my terrace. I like to observe people around me and get inspired by them. My recent song 'Chehre' (Faces), is the story of my observations of people and their faces travelling in the Delhi metro." [14]Outlook