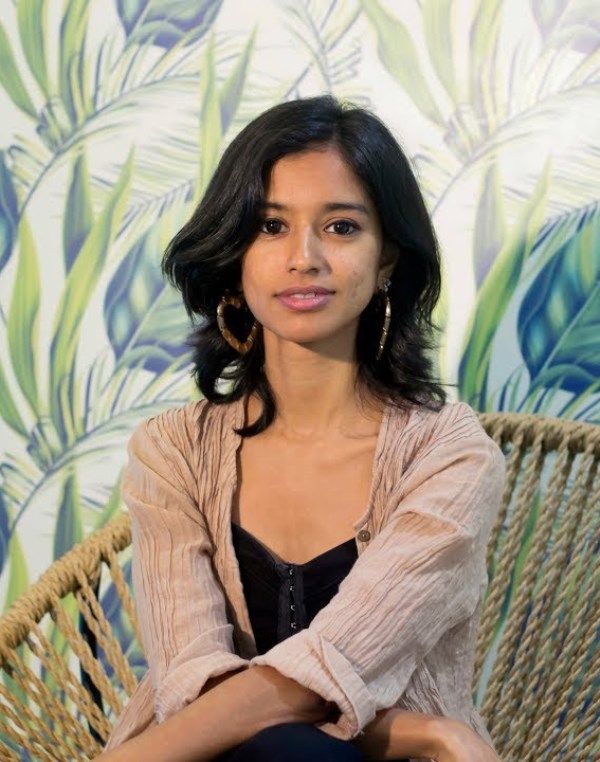 Sofia Ashraf is an Indian rapper, singer, songwriter, filmmaker, and content creator. She is also a social activist and is known for her songs "Don't Work for Dow" released in 2008 and "Kodaikanal Won't" released in 2015, which criticise businesses for being careless and failing to clean up industrial accidents. [1]The New Indian Express
Wiki/Biography
Sofia Thenmozhi Ashraf was born in 1987 (age 35 years; as of 2022) in Chennai, Tamil Nadu. Sofia studied Islamic History and Philosophy. She holds a Bachelor of Science degree in Interior Design & Decor from Justice Basheer Ahmed Sayeed College for Women in Chennai. She was ranked first in the University. After receiving a bachelor's degree in 2007, she went on to pursue a Master of Arts in Graphic Design at Stella Maris College in Chennai. [2]Sofia Ashraf Apart from being one of the topper students in the class, she used to actively participate in extracurricular activities in college.
Physical Appearance
Height (approx.): 5′ 2″
Weight (approx.): 45 kg
Hair Colour: Black
Eye Colour: Black
Family
Sofia belongs to an orthodox Malayali Muslim family in Chennai, Tamil Nadu.
Husband
Sofia got married to Bilal Ansari on 7 May 2022.
Relationships/Affairs
Reportedly, Sofia and Bilal Ansari began dating each other in 2020. They met each other during the pandemic caused due to COVID-19 in 2020.
Career
Rapper
Sofia began rapping at the age of 18. She participated in a college festival, where she rapped to the lyrics written by herself based on society's behaviour towards Muslims after the suicide terrorist attacks carried out by Islamic extremist, Al- Qaeda against the USA in 2001. She performed on the stage while wearing a hijab, which made her famous as "The Burqa Rapper." Her first performance was at Justice Rocks, which was an initiative to criticize corporate globalisation and discrimination with the help of art and music.
Singles
In her 2008 song "Don't Work for Dow," she condemned Dow, a multinational chemical corporation, for not being able to provide compensation to the victims of the 1984 Bhopal gas tragedy. She became popular for her song "Kodaikanal Won't" released in 2015. In the music video of the song, she highlighted and criticized mercury pollution in Kodaikanal, Tamil Nadu from a thermometer factory owned by Unilever, a multinational consumer goods company. [3]Firstpost The song was set to the music of Nicki Minaj's song "Anaconda." The video earned more than 4 million views on YouTube. Highlighting the issue with the help of the song made the company give compensation to 591 ex-employees. [4]Linkedin – Sofia Ashraf
In June 2016, she released "Dow vs. Bhopal: a Toxic Rap Battle." On the YouTube channel "Blush," she had a series titled "Sista From The South" under which she released the song "Any Good News" in 2016. In the same year, she released the song "Tam-Brahm." In 2017, she came up with a song titled "I Can't Do Sexy." She released multiple music and comedy videos on YouTube, demonstrating social issues and problems faced by women.
Films
She wrote the lyrics and rapped in the popular song "Jiya Re" from the 2012 film "Jab Tak Hai Jaan." She has also written lyrics for Kollywood movies like "Maryan" (2013) and "Inimey Ippadithan" (2015). In "Inimey Ippadithan," she rapped and wrote the lyrics to the song "Athana Azhagayum." In 2020, She rapped in the song "Gimme Your Kela," which is the title track of the short film Miyan "Biwi Aur Banana." The song was released to promote Saathi pads, which are 100% biodegradable and made from banana fibre to celebrate International Women's Day.
Collaborations
In 2015, she released the song "Deen" in collaboration with Maalvika Manoj, who is a singer and songwriter. The track's music video came out in 2020 as a part of the project called 'Caffenol 7266.' In 2020, G. Logan and Sofia collaborated with each other and released the song "Let Chennai Breathe" to ask the health minister to clean Chennai's polluted air.
Director & Producer
In 2016, she started working as a consultant producer at Culture Machine Media Pvt. Ltd. The media company has a YouTube channel named "Blush," under which she began a series titled "Sista From The South." She created music and comedy videos based on the identity of modern Indian women. She wrote, produced, acted, rapped in, designed, directed and edited her series. She has written scripts for and directed actors like Nawazuddin Siddiqui, Kalki Koechlin, Taapsee Pannu, Shruti Hassan, Richa Chadda, and more.
Awards & Nominations
Won the title Young Creative Person of The Year at Heroes, Ogilvy India in 2013
Finalist for Young Achiever of The Year- South Asia by Agency of The Year Awards- South Asia in 2014
Won Best Script Award at Bilbao International Animation Community Festival in 2017 [5]

Sofia Ashraf
Favourites
Song: "Beirut" by Ibrahim Malouf
Travel Destination(s): Pushkar, Tokyo
Facts/Trivia
In an interview, on being asked if she wants to be anything besides a rapper and a writer, she replied,


I've wanted to be so many things, and had the luck and privilege to try them out too. From dubbing for anime, to writing greeting cards. Event management, PR, designing, editing, cookery shows, theatre, dance, teaching. I shallow-dove into so many professions, I've grown gills.  In this smorgasbord of careers, the one profession that has always called out to me was filmmaking. I have a dream of becoming a director one day, and who knows, I might get there." [7]The New Indian Express
She is fluent in English and French. She can speak Malayalam, Tamil, and Hindi at a conversational level.
She likes sketching and regularly posts pictures of her drawings on social media.
In an interview, while talking about whether she wants to take retirement from work or keep working till she can, she said,


 I used to live day-to-day, project-to-project. I worked three jobs simultaneously. I never took even Sundays off and worked every Eid and national holiday. Then I turned 30 and my body decided to take a long overdue sick-leave. I broke down physically and emotionally. I used to be someone who over-romanticised the hustle. Now, I value rest. I would like to retire someday, but I do hope I always write. [8]The New Indian Express
Sofia has a different approach when she raps. Her songs spread awareness about health and the environment, unlike other rappers that talk about parties and alcohol. Talking about this, she said,


Rap has become synonymous with daaru, botal, ladki- courtesy Delhi rap scene. Honey Singh actually started off rapping about Bhagat Singh. But the audience refused to accept it. So these guys went on to write about alcohol and women. But with the popularity of "Kodaikanal Won't" I guess the audience has started accepting that rap needn't just be a misogynistic medium. I am hoping that entertainment industry also pays heed to this and realise that rap doesn't need to be branded as the art form it is today. It can go back to its original roots where was rap was a medium for rebellion. [9]The Times of India
In 2007, she started working as a copywriter at ITC Limited and a junior copywriter at Convex Studios. She also worked as a creative consultant at Exodus Events for five months in 2009.
In 2009, she worked as a voice-over artist in the Nickelodeon show "Ninja Hatori" and voiced the character of Yumeko.
In February 2009, she began working as a freelance journalist at The Times of India; she worked there for more than one year.
In 2013, she worked as a scriptwriter for 9th Step Entertainment. She wrote two scripts in English by adapting two musical stages titled Alladin and Sister Act.
She worked as a creative supervisor at Ogilvy & Mather for 5 years (from 2010 to 2015). She used to train and supervise juniors and had production roles like sourcing directors, musicians, voices, actors & artists, coordinating with studios and final supervision, doing voiceovers and writing lyrics.
She worked as a musician and project manager with A. R. Rahman for 8 years. She did lyric writing, rapping, video editing, social media, costume designing, stage design, and project management.
In 2018, she started working as a creative consultant at JANRISE ADVERTISING PVT. LTD. Her job role was to upscale and strategise for the brands like Continental Coffee, Ratnadeep Supermarkets, and Birla Shakti Cement.
In 2020, she held the position of creative director at The Rabbit Hole in Mumbai for more than one year. In this company, she directed 120 videos in a time period of 20 months. She pitched, conceptualized, and delivered content videos for brands like Netflix and Tinder. Her job profile included roles like a creative strategist, writer, video director, and creative lead. [10]

Sofia Ashraf