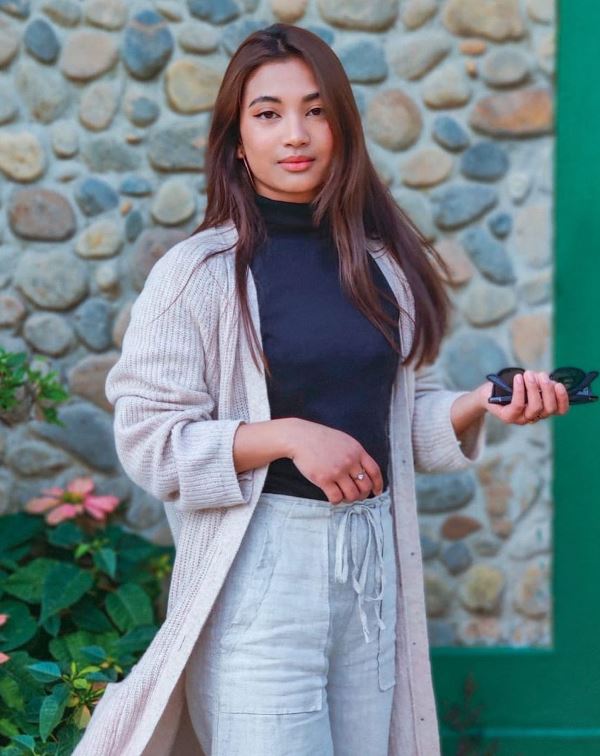 Meba Ofilia is an Indian rapper, singer, and songwriter. She is famous for her single track "Done Talking," which was released in 2018. The song featured Shillong-based rapper Big Ri, a member of the Indian hip-hop duo Khasi Bloodz. The music video of the song gained more than 1 million views on YouTube.
Wiki/Biography
Meba Ofilia was born on Monday, 2 May 1994 (age 28 years; as of 2022) in Shillong, Meghalaya. [1]YouTube – Asiaville Her zodiac sign is Taurus. She studied English literature at St. Anthony's College in Shillong. [2]Facebook – Meba Ofilia In childhood, she used to listen to Destiny's Child's songs on TV; Destiny's Child is an American girl group. Later, she was introduced to other musical artists on YouTube. Her family is very conservative and wanted her to become a lawyer, but she dropped out of college in the final year of her graduation without telling her parents. She wanted to do music as her hobby, but later, she decided to pursue it as a full-time career. [3]Mixmag
Physical Appearance
Height (approx.): 5′ 4″
Weight (approx.): 55 kg
Hair Colour: Black
Eye Colour: Black
Figure Measurements (approx.): 32-28-34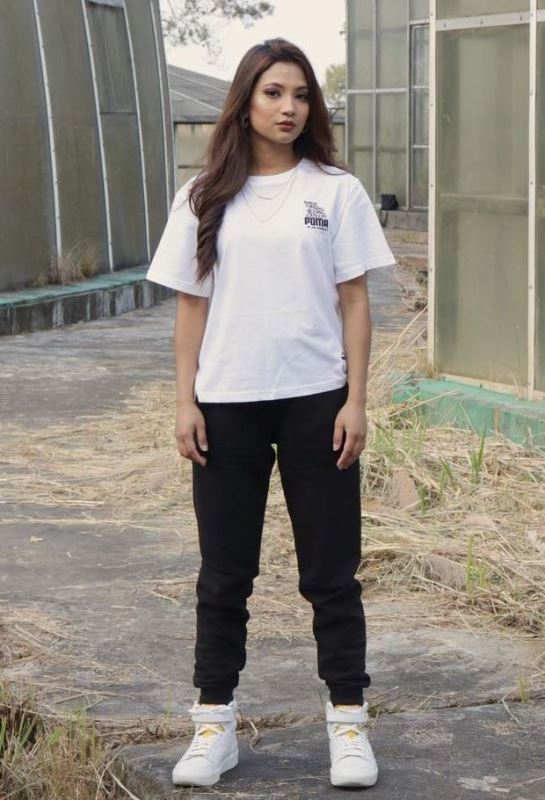 Family
Meba Ofilia belongs to a family in Shillong, Meghalaya.
Parents & Siblings
Her father's name is Paul Khongjee, and her mother's name is Mita Khongjee. She has two brothers named Shemkupar Daryll Rynjah and Gerald Khongjee.
Career
Rapper
After debuting with the song "Done Talking" in 2018, she released her second song, "The Journey," featuring Big Ri on 28 May 2020.
In January 2021, her song, "Lady Bizz" was featured in "Shesaid.so," which is a global independent community of women, gender minorities, and allies in the music industry, on the occasion of International Women's Day. In February 2021, she was featured in the song "Hooked" by Shah Rule. She wrote the lyrics of her part in the song and also contributed to composing the song. In April 2021, Meba released the song "With Pleasure" in collaboration with Big Ri on her YouTube channel. On 21 June 2021, Raja Kumari released the song "Rani Cypher" on her YouTube Channel; the song featured three other female rappers including SIRI, Meba Ofilia, and Dee MC; the music video gained more than 2 million views.
On 22 February 2022, Hershey's, which is a chocolate manufacturing company, released an anthem titled 'Celebrating Sheroes' with the hashtag #HerShe in collaboration with Meba Ofilia and Raja Kumari to celebrate International Women's Day; it earned more than three million views in four months. In April 2022, Meba rapped in the song "All Stars" along with other Northeastern rappers. Shillong-based independent hip-hop label, MOX, released this song to bring all the Northeastern hip-hop artists together and celebrate their contribution to promoting hip-hop in the Northeast.
Singer
In October 2019, she released the song "Real" on her YouTube channel; she composed, sang, and wrote the lyrics of the song by herself. In 2020, she featured in the song "My Time" by Andrea Tariang. In 2021, Meba featured in the song called "4 Aces" alongside D'Bok by Leo Boys. She became part of Meghalaya Tourism's musical project in 2021 and sang the song "Golden;" she also wrote the lyrics of the song and shot its official music video with the theme "The Sounds of Meghalaya" to promote Meghalaya Tourism.
Facts/Trivia
In 2018, she won European Music Award for Best Indian Act for the song "Done Talking."
On 19 November 2021, she performed at Me-Gong Festival alongside the Da Suraka band.
Meba likes to make cover songs and has lent her voice to many cover songs including "In My Head" by Tori Kelly, "Imagine" by John Lennon, and more.
In an interview, she talked about her childhood and growing up among boys and said that she never faced any discrimination in the music industry. She said,


The kind of company I keep, they just treat me as another individual. I've not faced any discrimination, because I'm not really the kind to go out so much. My circle is quite small, and all men: my bandmates, Khasi Bloodz, are all men. I was surrounded by boys during my childhood, too. I have two brothers, and on my dad's side there are his nephews. On my mum's side there are women, but they're all older than me, way older. I spent my childhood climbing trees, doing sports, playing outdoors, running, jumping." [5]Mixmag

In an interview, while talking about her songwriting process, she shared that she liked to write songs about love that she experienced in her personal life and tries to communicate with people. She said,


I write music that is very personal, so I think feel like I'm putting myself out there for people. I also try to appeal to what people are feeling, or to give them company. So if one person out there is feeling the way I feel, then its good enough for me. I write a lot about love. I'm at an age where I'm going through experiences with relationships. The idea of love I put in my songwriting is very general. It could mean sibling love, it can mean parental kind of love, boyfriend, ex-boyfriend, husband, wife. And there are a few songs that are directed to past experiences I've had, which I hope some people can relate to." [6]Mixmag
In an interview, she revealed that her favourite singers are J Cole, H.E.R, Oh Wonder, Britney Spears, Backstreet Boys, and Celine Dion.