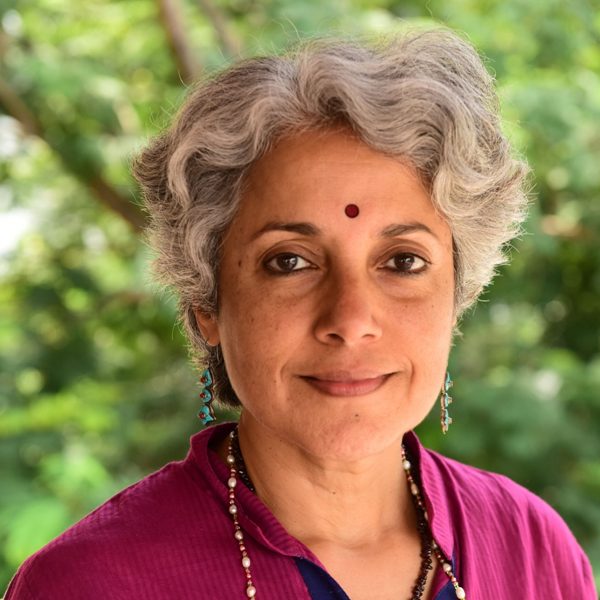 Saumya Swaminathan is a Chief Scientist of the World Health Organization. She is a Pediatrician and clinical scientist who is known for her research in tuberculosis and HIV.
Wiki/Biography
Soumya Swaminathan was born on Saturday, 2 May 1959 (age 64 years; as of 2023) in Chennai, India. Her zodiac sign is Taurus. Soumya did MBBS from Armed Forces Medical College, Pune, and M.D in paediatrics from the All India Institute of Medical Science in New Delhi. Soumya completed a Post-doctoral medical fellowship in neonatology and pediatric pulmonology at the Keck School of Medicine Los Angeles, California. She also did a fellowship from the Department of Pediatric Respiratory Diseases from the University of Leicester, UK. [1]she the People In 1992, Soumya returned to India, and she joined The National Institute for Research in Tuberculosis in Chennai, Tamil Nadu. Soumya continued her research in Tuberculosis and HIV for almost 18 years.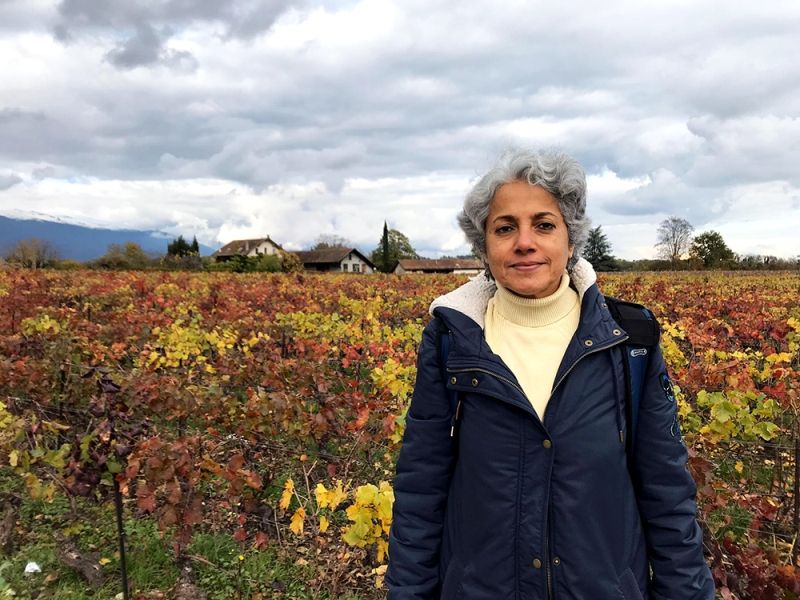 Family
Soumya Swaminathan grew up in a family, where education and science were the main key pillars. Saumya Swaminathan has two sisters. Soumya and her family lived on the campus of the Indian Agricultural Research Institute. C.V. Raman and Vikram Sarabhai were their frequent home guest.
Parents & Siblings
Saumya's father's name is Mankombu Sambasivan Swaminathan. He is an Indian Agriculturist Scientist, and he is also the global leader of the Green Revolution. He is also known as the Father of the Green Revolution. Her father was the person behind the introduction and further development of high-yielding varieties of wheat and rice. Soumya at times would also meet the farmers, whenever her father would take her on the field trips. Soumya's father is her role model.
Meena Swaminathan is the mother of Soumya. She is an Indian educationist in the field of preschool education. Meena Swaminathan wrote several books on the subject of drama and child development. Soumya's mother opened creches for the children of poor construction workers. Saumya Swaminathan's sister, Dr Madhura Swaminathan is the Professor and Head of the Economic Analysis Unit, Indian Statistical Institute, Bangalore and she is also the Chairperson of the M S Swaminathan Research Foundation, Chennai. Soumya's second sister, Nitya Swaminathan, is the Senior lecturer at the University of East Anglia, Norwich, England.
Husband
Soumya Swaminathan is married to Ajit Yadav. He is an Orthopedic surgeon.
Career
As a Researcher
Soumya Swaminathan researched mainly on Tuberculosis, its various risk factor, and HIV. Swaminathan along with her colleagues was among the first to scale up the use of molecular diagnostics for TB surveillance and to deliver TB treatment to underserved populations. She was part of the TB Zero City Project in Chennai that aimed to create Islands of elimination working with local governments, institutions, and grassroots associations. In 2009, Swaminathan became the Coordinator of the World Health Organization Special Programme for Research and Training in Tropical Diseases in Geneva.
As a Director General of ICMR
Soumya became the Director of the National Institute for Research in Tuberculosis (NIRT) in Chennai in 2013, and later in 2015, she was appointed as the Director-General of the Indian Council of Medical Research.
Soumya was the second woman to lead the institution overseeing 30 research institutions. As the Director-general, she focused on bringing science and evidence into health policymaking, building research capacity in Indian medical schools.
As a Deputy General of WHO
In October 2017, Soumya Swaminathan was appointed as the Deputy director-general of the World Health Organization.
As a Chief Scientist of WHO
Because of Soumya's constant hard work and her passion, she was promoted as the first Chief Scientist at WHO in 2019 that mainly included health-related research into clear guidelines for all the nations.
In 2021, Swaminathan was also appointed to the Pandemic Preparedness Partnership (PPP), an expert group chaired by Patrick Vallance to advise the presidency held by the government of Prime Minister Boris Jhonson.
Awards & Honours
In 2008, Soumya received Kshanika Oration Award for the Indian Council of Medical Research in New Delhi from Health and Family Welfare Minister Ghulam Nabi Azad.
Soumya was honoured with the Lifetime Achievement Award for the Indian Association of Applied Microbiologists in 2011.
In 2012, she was honoured with the Tamil Nadu Science and Technology Award.
In 2012, she was honoured with the National Academy of Sciences, India.
Soumya received an award from the Indian Academy of Science, Banglore in 2013.
 In 2016, Soumya Swaminathan received the NIPER ASTRAZENECA research award.
In August 2020, Soumya Swaminathan was honoured with the recognition of her advisory role in combating the Covid-19 pandemic in Tamil Nadu by the Chief Minister of Tamil Nadu.
Facts/Trivia
According to Swaminathan, she is a huge fan of Indian Literature. she enjoys reading books of Sherlock Holmes, Jane Eyre, adventure books, books of Rabindra Nath Tagore.
Soumya always helped the underserved population and even raised funds to get antiretroviral drugs to the families affected by the HIV epidemic.
When Soumya would go to farms with her father, the farmers would take various health advice from her.
According to Soumya, she knew a PhD thesis from the age of five, as during her childhood days many PhD students would come to her home to discuss work with her father.
During her childhood days, Soumya used to visit her father's lab and experimental wheat field, which is what created a passion in her to become a medical researcher.
 As per Soumya, her friends and her family are her greatest source of support.
 Soumya Swaminathan often visits various schools and colleges for educational talks.
Soumya wanted to become a Veterinarian, as she was fond of animals, but all her friends were preparing for the medical entrance exam, so she also started preparing for the same.
As a researcher at the National Institute for Research in Tuberculosis in Chennai, Soumya would travel to the homes of her poor patients suffering from TB. She would also look after the orphaned children of her patients.
Soumya worked for many years with Dr P R Narayanan, who was the Director of the Tuberculosis Research Centre.