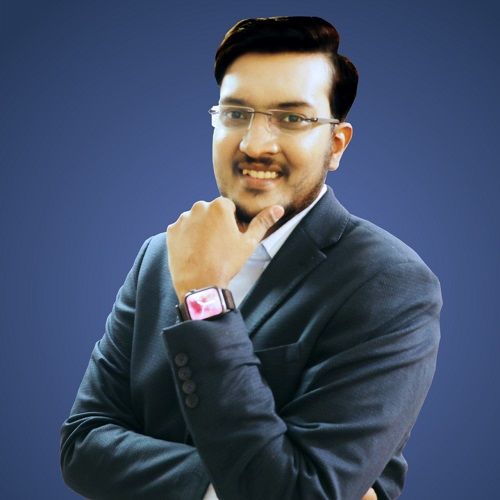 Ankit Yadav is a well-known Indian investor and wealth manager from the United States. He is the founder and director of Market Maestro.
Wiki/Biography
Ankit, a wealth manager from the United States and the founder and director of Market Maestro started his journey with immense knowledge in the stock market & lives in Bhilai, Chhattisgarh. He discovered his enthusiasm for the stock market at the age of 18 and began investing when he was 21. He did Bachelor of Engineering from Bhilai Institute of Technology and pursued a masters degree in Business Administration (Finance) from Narsee Monjee College of Commerce And Economics. He is also a gold medalist in Economics (USA).
Career
He is viewed as the next Warren Buffett by many investors for carrying the Baton of Value Investing forward. He became well-known after many of his predictions came true i.e. when crude oil is at $40, he predicts that it will increase to $80. His forecast proves to be correct later on. In November 2019, he forecasted the COVID crash and immediately exited from his portfolio. After three months, the stock market collapsed by 40%. Through his faultless valuations and predictions, he has the best potential to withstand control in the stock market. Because of his hard work and dedication in the field of finance, the entire stock market is now gazing at this dazzling Investor Ankit.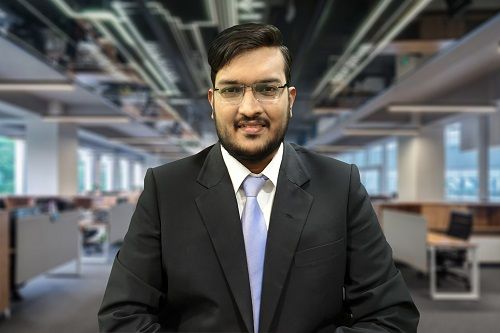 He secured a wonderful rise to his firm by being the Founder and Director of Market Maestro Private Limited established in 2016. The firm was created with the goal of teaching individuals how to invest in the stock market so that they can become ideal, sensible, and knowledgeable investors. Market Maestro provides it everything under one roof, from budgeting to stock analysis, saving to investing, and debt repayment. With headquarters in Bhilai and offices in Mumbai and Bangalore, as well as international space in the United States, the organisation is multi-branched. Ankit presents vital stock market knowledge and education to the general public, with a particular focus on raising stock market awareness in areas where there are few opportunities for stock market education. He assures its supporters that they, too, can invest like professionals in sophisticated cities such as Mumbai and Delhi.
He is a bright investor, an astute instructor, and a wealth manager in the United States, with a number of degrees under his belt, including accreditation in Wealth Management, SEBI Investment Advisor, Investment Research and Advisory from the National Institute of Securities Markets (NISM, India). He is a firm believer in educating individuals about the importance of financial planning beyond good advice and investment returns. It's all about giving folks trustworthy advice. Ankit's knowledge of the subject, combined with market research, helps individuals understand the concept of money management. Through his extensive and descriptive videos on a variety of finance-related topics, he upskills and prepares people to manage their finances. He is well-versed in the financial market and believes that knowledge should be shared rather than hoarded, as power is acquired by doing so. He has a YouTube channel called Market Maestro [1]YouTube where he helps not just novices but all sections of investors.
Intrinsic Value Concept
He invented the concept of Intrinsic Value for the first time in the history of the globe. That is why he stands out different from his competitors. Because no one in the world understands the method for Calculating a Stock's Intrinsic Value. He also brought it for the first time, and it was released a few months ago. The MRP of the stock is the Stock's Intrinsic Value. Mr. Ankit Yadav determines the MRP of each stock in the globe. At this time, no one in the world can estimate the Intrinsic Value of any stock. He financially educates people with his YouTube tutorials free of cost. He also has a website and application, www.ankitintrinsicvalue.in & Ankit Stocks Intrinsic Value (https://play.google.com/store/apps/details?id=co.thor.frppq), where you can learn more about his courses. In addition, he created a tool that can calculate the intrinsic value of any stock in under 10 seconds.
Projections in Economy
Ankit's interests include picking the best stocks, conducting stock research, and finding high-quality stocks for members, as well as searching for stocks based on their intrinsic value and authoring articles on the most important characteristic in stock valuations. His predictions are always unconventional.
Yes Bank, which was formerly a well-known bank. Ankit predicted that it will be priced at Rs. 10 in the year 2018 because its intrinsic value at the time was Rs. 10 and it was trading at Rs. 300. Within three years, the stock traded at its intrinsic value.
When the market began to recover last year, after COVID prediction that the market would witness a large rise in Tesla and that now was the ideal time to invest in it, several individuals incorporated his prediction on how one can anticipate the stock market under these conditions. Not just Indian investors, but also global corporations like JP MORGAN and GOLDMAN SACHS, we're amazed by Ankit's astounding estimates.
His prognosis for Brent crude oil in the year 2020, when it was $40, was that it would soon reach approximately $ 90, and it is currently around $ 80. He predicted that we would have the highest inflation rate in a short period of time, which has already happened. Ankit predicts a ten per cent increase in inflation in the United States. It presently stands at 6%. He's done a lot of research on the topic and produced forecasts based on his findings. The globe will witness the next major market crash in 2023. This is Ankit's current forecast, which he believes will be realized in the future.
He added an update of paying a colossal amount to the Indian government in form of GST, Good and Service Tax of Rs. 8 lakh, he met the criteria of paying tax in such an astonishing manner that led people's eyes wide open & again in June when he paid Rs 14 lakh in GST to the Government of India.
Some of His Well-Known Stock Market Prophecies
These are the names of the stocks that Ankit recommended, and presently all of them are multi-baggers. Some of his stock market predictions include:
IRCTC Rs 64 (after Split)
Cholamandalam Rs 126
SBI Rs 150
AFFLE India Rs 149 (after Split)
IEX at Rs 185
Balkrishna Ind. Rs 750
Aarti Ind Rs 434
HDFC AMC Rs 1100
Bajaj Finance Rs 2235
He is renowned as the prediction master among his followers and supporters because of his unorthodox predictions.
Net Worth
The net worth of Ankit as of 2021 is approximate 10-15 crores. As per Central Chronicle, he is setting a standard for being the highest individual taxpayer in the avenue of Wealth Management. He is among the highest taxpayers in his state. [2]Central Chronicle
Awards, Honours, Achievements
In the year 2019, he received two silver play buttons for his honest effort and true and fair opinion reviews on YouTube.
In the year 2019, Groww Gave out a fair play award for completing 1 lakh subscribers.
Facts/Trivia
He has been featured in various online finance related platforms.
ZEE Business
CNBC TV18
All you need to know about investing in IPOs (The view presented by Mr. Ankit Yadav) [5]

CNBC TV 18 (On Sep 23, 2021, 05:35 PM IST )
Money Control
MC Interview | 'India may witness huge inflows in coming time and surprise the world market'(This article was written by Mr. Ankit Yadav) [6]

Money Control (Oct 25, 2021 / 10:30 AM IST)
10-year data support bulls in October. Will the momentum continue this time? (The view presented by Mr. Ankit Yadav) [7]

Money Control (Oct 07, 2021 / 03:20 PM IST)
25 stocks from the top 5 PMS schemes outperform Nifty in September(The view presented by Mr. Ankit Yadav) [8]

Money Control (Oct 21, 2021 / 06:39 PM IST)
Live Mint
Multibagger stock: Why shares of PI Industries are down 8% today? Good time to buy? (The view presented by Mr. Ankit Yadav) [9]Live Mint (02 Nov 2021, 12:32 PM IST)
BW Disrupt
Sensex May Touch 3,00,000 In The Future; Here's How You Can Get The Maximum Return From The Stock Market!! (This article was written by Mr. Ankit Yadav) [10]BW Disrupt [11]BW Disrupt (20 October 2021)
India Infoline Services
How to invest when stocks are overpriced (This article was written by Mr. Ankit Yadav) (September 23, 2021 10:14 IST) [12]India Infoline
Central Chronicle
On May 20, 2021 [13]Central Chronicle