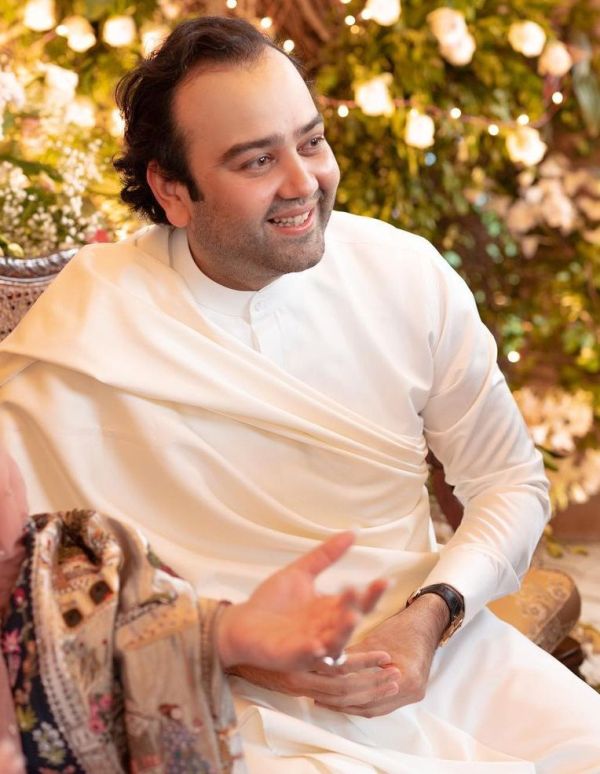 Mahmood Chaudhry is a UAE-based businessman who gained popularity after getting engaged with Bakhtawar Bhutto, the eldest daughter of Pakistan's first female Prime Minister, Benazir Bhutto.
Wiki/Biography
Mahmood Chaudhry was born on Thursday, 28 July 1988 (age 33 years; as of 2021), in Abu Dhabi, UAE. His full name is Mahmood Younus Chaudhry. Mahmood did his primary formal education in the city of Abu Dhabi and later shifted to the United Kingdom for further studies. He graduated with a degree in Law from the University of Durham in England.
Family
Parents & Siblings
He is the fifth son of Younus Chaudhry and Begum Suraiya Chaudhry. His father, now a real-estate billionaire, hails from a small town in Lahore, Pakistan. In 1973, Younus migrated to the United Arab Emirates (UAE), seeking better opportunities in life. Starting from the real estate business, Younus developed his business empire into various sectors including transport, oil, and gas.
Wife & Children
On 27  November 2020, Mahmood Chaudhry got engaged to Bakhtawar Bhutto, the daughter of Pakistan People's Party president, Asif Ali Zardari, and former Prime Minister of Pakistan, Benazir Bhutto Zardari, in a private ceremony at 'Bilawal House' in Karachi. On 29 January 2021, the couple tied the knot in a private ceremony.
On 10 October 2021, the couple was blessed with a baby boy.
Career
Mahmood Chaudhry, a law graduate, successfully runs his big businesses in construction, tech, and finance.
Fact/Trivia
When the news of his engagement with Benazir Bhutto's daughter came to light, and some media channels mis-recognised him to be the son of another Younas Chaudhary, an American Businessman belonging to Ahmadiyya Muslim Community, who are considered non-Muslims in Pakistan and many other Islamic countries. This development lead to Bakhtawar Bhutto being criticised by a score of Pakistani people.
Mahmood Chaudhary is around two years older than his fiancee, Bakhtawar Bhutto.
Mahmood lives a low key life in the UAE and is rarely seen in public. Even his engagement was kept all secret, and the attendees were refrained from carrying their cell phones inside the place of the ceremony.
Many prominent personalities of Pakistan belonging to various fraternities came to attend his engagement ceremony; however, his father-in-law, Bilawal Bhutto Zardari, did not attend the event as he had contracted the COVID-19 a few days prior to the function.