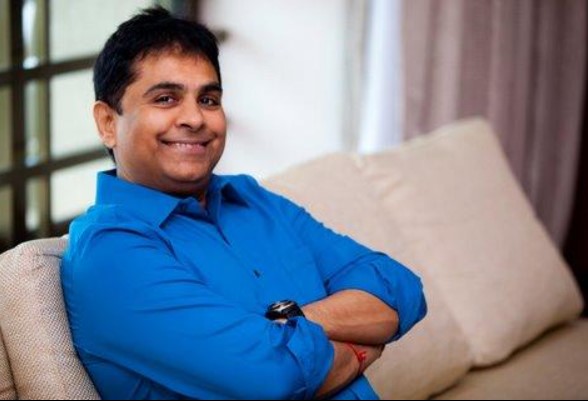 Vijay Kishanlal Kedia is an Indian entrepreneur and investor in the stock market. He started working in the stock market when he was 19 years old. Kedia owns a significant share in several publicly traded companies in India through his business, Kedia Securities Pvt. Ltd. He is widely recognized as one of the most accomplished stock investors in India. In 2023, Vijay Kedia made headlines for having a net worth of more than 800 crores. It was reported that there was a time when he had to borrow 14 rupees to buy milk for his baby. However, in 2023, he had amassed a wealth of over 800 crores.
Wiki/Biography
Dr Vijay Kishanlal Kedia was born on Wednesday, 4 November 1959 (age 63 Years; as of 2023) in Calcutta, India. His zodiac sign is Scorpio. After completing his school education, he attended the University of Calcutta to pursue a bachelor's degree in commerce. Vijay Kedia was honoured with a doctorate degree for excellence in management in 2016 by the Confederation of International Accreditation Commission (CIAC).
In 1978, when Vijay Kedia was in 10th grade, his father passed away. Due to the sadness caused by losing his father, he was unable to pass his 10th-grade examination. Vijay Kedia developed an interest in the stock market when he was 14 years old. He started investing in stocks at the age of nineteen.
Physical Appearance
Height (approx.): 5′ 10″
Hair Colour: Black
Eye Colour: Black
Family
Vijay Kedia belongs to a Marwari family.
Parents & Siblings
His father's name is Kishnlal Kedia, who was a stockbroker. His mother's name is not known. His grandfather was into stockbroking.
Wife & Children
His wife's name is Manju Kedia.
The couple has two sons named Pratik Kedia and Ankit Kedia. They both are businessmen.
Career
Stock Broking
In 1990, Vijay Kedia made a decision to move from Kolkata to Mumbai in hopes of finding better opportunities. According to Kedia, 1992 turned out to be a fortunate year for him. The stock market experienced a period of growth and positive trends during the same year. Kedia took advantage of this favourable situation to earn profits. He bought shares of Punjab Tractors when their price was Rs. 35 per share. Shortly after, he sold these shares at a 500 per cent higher price and used the proceeds to purchase shares of ACC Limited. Later, the value of ACC shares increased by 1,000 per cent, which allowed him to make a significant profit.
After earning a substantial amount of money, he bought a house in Mumbai and called his family from Kolkata. However, in 2001, there was a decline in the stock market which caused him to lose everything he had. Afterwards, the stock market witnessed another period of growth from 2002 to 2003. During this time, Vijay Kedia focused on accumulating and increasing his assets and earnings. In 2004 and 2005, he identified three companies (Atul Auto, Aegis Logistics, and Cera Sanitaryware) and invested in their stocks. Over the next 10 to 12 years, the share prices of these three companies multiplied more than 100 times. In early 2012, Kedia correctly predicted that India was entering a phase of sustained market growth. Subsequently, he founded Kedia Securities.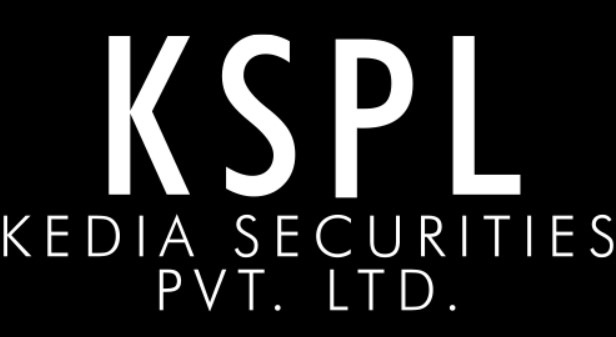 In 2017, "MoneyLife Advisory" introduced an "Ask Vijay Kedia Microsite." Vijay Kedia's portfolio of stocks saw a growth of up to 170% during that time.
Stock Investment Philosophy
Dr Vijay Kedia believes in and follows the SMILE investing philosophy, which stands for Small in size, Medium in experience, Large in desire, and Extra-large in market potential. He is a strong advocate for this investment approach and encourages others to adopt it as well. He advises his followers to persevere during challenging times and to take bold risks. According to Vijay Kedia, while change is essential in the stock market, he also believes that investments, knowledge, courage, and patience are equally crucial factors to consider.
Public Speaker
Vijay Kedia is frequently invited as a guest speaker to prestigious business schools like IIM Ahmedabad, IIM Amritsar, IIM Bangalore, MDI Murshidabad, and London Business School. Besides being a businessman, he also serves as a career guide and frequently delivers motivational talks at TEDx events.
On 4 June 2018, Vijay Kedia gave a speech about careers at the London Business School.
Awards, Honours, Achievements
Kedia was listed as the 13th most successful Indian investor on Business World's 2016 ranking.
In 2017, the Economic Times referred to Vijay Kedia as a "market master."
On 21 December 2020, Vijay Kedia received the Sarvottam Samman Award from the governor of Maharashtra, Bhagat Singh Koshyari, at Raj Bhavan.
In 2022, Vijay Kedia was honoured with the Dr Babasaheb Ambedkar Award by the governor of Maharashtra.
Car Collection
Vijay Kedia owns an Audi.
He owns a Rolls Royce.
Net Worth
As of 2023, Vijay Kedia has a net worth of 847.8 Crores. [1]Business Today
Facts/Trivia
Soon after his marriage, Vijay Kedia and his wife had a son. Their financial situation was difficult to the point where they couldn't even afford Rs. 14 to buy milk for their child. At one point, Kedia had to sell his mother's gold jewellery to cover his personal expenses. Once, he highlighted the challenging circumstances he faced when he was young. He said that he had to share a room with six other people. Despite the hardships, his wife managed to gather some coins to buy milk for their son. This experience had a profound impact on Kedia. Subsequently, he ventured into his own tea business, but luck was not on his side, and he faced many difficulties in establishing a successful enterprise.
Vijay Kedia loves staying fit. He does regular physical exercises and yoga to keep his mind and body in good shape. He enjoys sharing pictures of his yoga sessions on social media.
Investing Is Like Yoga, Body, Mind And Soul Have To Be Aligned.#HappyInternationalYogaDay pic.twitter.com/fWi07YhMe7

— Vijay Kedia (@VijayKedia1) June 21, 2023
Vijay Kedia is frequently invited by numerous news channels as a stock market expert to share his extensive knowledge and experience in analyzing the stock market.
Vijay Kedia often posts inspirational quotes about the stock market on his Twitter account to motivate his followers when they invest.
Many famous magazines and newspapers regularly feature articles written by Vijay Kedia in their publications.
Vijay Kedia likes travelling to distant places in his free time.
In a media interview, Vijay Kedia once talked about his investment strategy. He explained,


One should scout for companies which have good management… Find a very good management, a very honest management and see the product in which the management is going to grow, going to outperform its peers and the economy… invest in those companies for the next 10–15 years, and you cannot go wrong."
During his free time, Vijay Kedia likes to sing and dance for enjoyment.