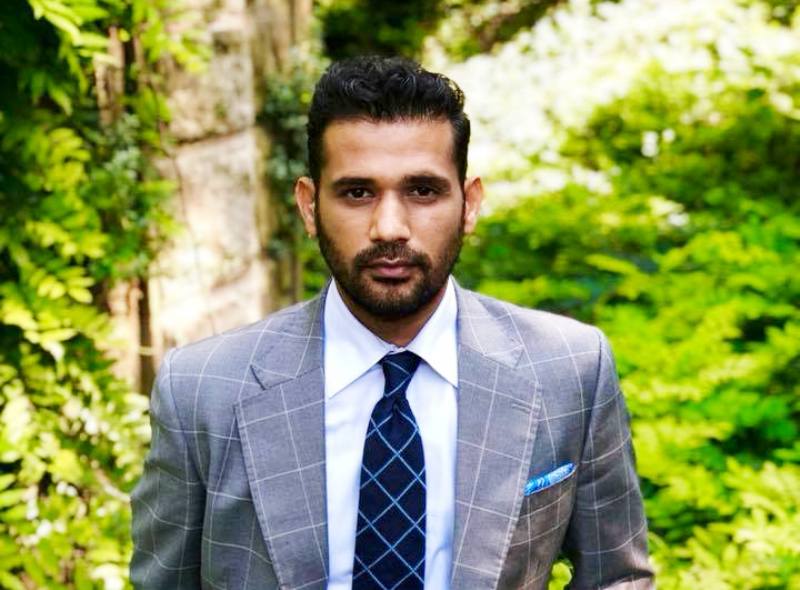 Soham Shah (also written as, Sohum Shah) is an Indian actor, producer, and entrepreneur, who is famous for his work in the films 'Ship of Theseus' (2015) and 'Tumbbad' (2018).
Wiki/Biography
Soham Shah was born in the year 1983 (age 36 years; as in 2019) in the Sri Ganganagar City of Rajasthan. While growing up, he was highly fascinated by movies.
Physical Appearance
Height (approx.): 5′ 11″
Eye Colour: Dark Brown
Hair Colour: Black
Family, Caste, & Wife
Soham Shah's father was a commodity broker.
He has an elder brother named Mukesh.
He is married to Amrita Shah, who is the co-producer at Soham's production company.
The couple has a daughter.
Career
Soham Shah made his debut with the 2009 film "Baabarr" in the lead role of 'Baabarr Qureshi.' Although his first film didn't work well at the box office, he continued to thrive hard to engross his name in the film industry.
Soon, Soham started his own production house called 'Recyclewala Films,' to create content-driven films.
His breakthrough came with the film "Ship of Theseus (2012)," a critically acclaimed film, where he played the role of a stockbroker.
He then appeared in the film "Talvar (2015)" directed by Meghna Gulzar. Soham was appreciated for his role of a cop in the film.
After "Talvar," he was seen in the role of 'Sameer,' the love interest of Kangana Ranaut in Hansal Mehta's "Simran (2017)."
So far, "Tumbbad (2018)" is Soham's widely appreciated film. The film was showered with the superlatives like "must watch" and "widely original film." The film is considered as a horror-fantasy, a treasure hunt, an emotional father-son drama and a cautionary tale about the consequence of endless greed. The film went on to have many prestigious awards.
Favourite Things
Food: Maggi, Paratha, Bhutta (corn)
Films: "Kuch Kuch Hota Hai (1998)," "Dilwale Dulhania Le Jayenge (1995)"
Travel Destinations: Amsterdam in the Netherlands, Kashmir in India
Facts
Sohum Shah likes watching films, meditating, and cycling.
His father was a commodity broker. During his teenage, Sohum used to assist his father in a small town of Sri Ganganagar. Recalling those time, Soham says-


My father was a commodities broker and I started working with him early on. This was the pre-cellphone era; I used to take down messages for him on the landline. I had a shrill voice, and people assumed I was a girl, and they used to say to my father- Apne dukaan pe koi ladki rakhi hui hai, kaam karne ke liye."
 It was Shah Rukh Khan's film "Dilwale Dulhania Le Jayenge (1995)," which stimulated him to make his career in acting. While talking about Shah Rukh and DDLJ (Dilwale Dulhania Le Jayenge), Soham says-


I saw Shah Rukh Khan in Dilwale Dulhania Le Jayenge, and was blown away. It was a combination of many things — the leather jacket, his traipsing around Europe, drinking beer out of a can and the way he charms everyone in the film, even Babuji."
Being a big fan of SRK and his film DDLJ, he went to see the DDlJ alone at Mumbai's Maratha Mandir when the film completed more than 1000 weeks in the theatre.
The height of his fascination with films and filmstars was so high that he forced his brother to get him a pair of jeans after watching Salman Khan dancing on the song "Oh Oh Jane Jaana."
His passion for the movies reached to an extent that he wanted to move to Mumbai to become an actor. but before making his career in acting, he wanted to make his family and himself stable financially. Therefore, he established a real-estate business. Talking about his real-estate business, Soham says-


My real-estate business is where my bread-and-butter comes from. And, I am making movies only because I have that kind of support. I come from a small town (Sri Ganganagar) in Rajasthan and my father was a commodities broker who earned Rs. 3,000 a month. I started working with him when I was 15-16. I started the real-estate business on my own. I moved to try my luck in films only after I had established myself financially. Moving to a big city like Mumbai is anyways very difficult. To do that without financial stability would have been foolish."
Once he made sure that his business was set, Soham left for Mumbai. When he reached there, Soham discovered that the way everything worked in the city was different, it was all too fast. Recollecting his initial days in the city, he says-


I was taken aback by the number of people. Everybody was always rushing. I was scared to even order a cup of coffee. I missed my family….I missed the simplicity of home. But it was a race here and I realised I'd have to run too."
While in Mumbai, he went to several acting workshops and got in touch with a family friend, who helped Soham connect with the people from the film industry. After several auditions and rejections, he was finally able to bag his debut film "Baabarr."
Soham loves to have Parle G biscuits by dipping them in the cup of tea.
He loves to play his favourite sport Cricket during his leisure time.
Whenever Soham finds time from his busy schedule, he likes to meditate.
Apart from playing cricket and meditating, he finds cycling as a mode of relaxation.
He has won National Awards for the films "Ship of Theseus" and "Gulabi Gang;" as the producer of the two films.