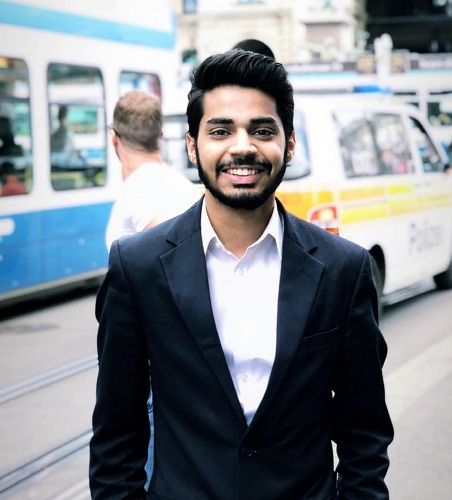 Trishneet Arora is an ethical hacker, entrepreneur, and author. He is the CEO of the cybersecurity 'TAC Security,' which he started in 2013.
Wiki/Biography
Trishneet Arora was born on Tuesday, 2 November 1993 (age 27 years; as of 2020) in Ludhiana, Punjab. His zodiac sign is Scorpio. He dropped out of school in class 8. He was studying in a school in Chandigarh. Later, he did class 10 and class 12 through correspondence. [1]Forbes [2]The New Indian Express
Physical Appearance
Height (approx.): 5′ 6″
Eye Colour: Brown
Hair Colour: Black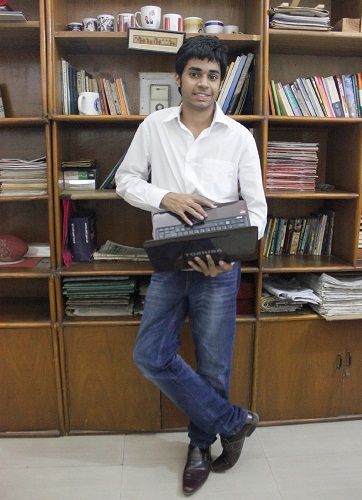 Family
He was born in a middle-class family. [3]Trishneet Arora's Official Website His father works as a tax consultant in Ludhiana, and his mother is a homemaker. He has an elder brother, Avneet Singh Arora.
Career
At the age of 19, he started his cybersecurity firm 'TAC Security' in 2013 intending to provide security against cybercrime. Some of his clients are Reliance Industries Limited, Gujarat Police, Punjab Police, AMUL, RALSON, and the Central Bureau of Investigation (CBI). He helps the Punjab and Gujarat police in investigating cybercrimes, for which he has conducted training sessions with officials. Later, he became a member of the Forbes Technology Council.
In an interview, he talked about hacking. He said,
There is no doubt that it also means that a person with the right skills can even hack into any bank and get millions of dollars but, remember, the next moment, he could also be behind bars. It depends on what he wants to nurture. You have to be naturally inclined towards it and develop a healthy curiosity to delve deep into the systems. Initially, it was a tad difficult for me to understand the basics of hacking as there wasn't too much reading material available on the internet then. But I relied on self-help. And as practice makes a man perfect, I realised I probably could pursue a career in it. After all, computers were the only thing I was good at."
Trishneet's organisation provides Vulnerability Assessment and Penetration Testing (VAPT) services which help to identify the vulnerability in the organisations and provides web security solutions to them. He has started Cyber Emergency Response Team which immediately provides recovery services. Arora has also provided web security training in various government organisations and educational institutions. In an interview, talking about the same, he said,
I started training students in colleges and universities, helping them as a mentor to build their careers in cybersecurity. I realised one day I wanted to start corporate training as well. We then designed dedicated VAPT services for banks, corporate giants and MSMEs, which worked well and we got references one after the other."
His company has a presence in various countries like Singapore, the UK, the USA, and various parts of the Middle East.
Awards & Honours
2014: State Award on the 65th Republic Day (Government of Punjab, India) by the then Chief Minister of Punjab, Parkash Singh Badal
2015: Punjabi Icon Award by PCHB
2017: 50 Most Influential Young Indians by GQ Magazine
2018: Forbes 30 Under 30 list by Forbes Asia
2018: Leaders of Tomorrow by St. Gallen Symposium
2019: Fortune India's 40 Under 40 by Fortune (magazine)
2020: Top 100 Great People Managers by Forbes India & GMI
2020: Entrepreneur of the Year by Entrepreneur (magazine)
Office Address(es)
St #200, CA. 1390 Market, San Francisco (HQ)
6300 Riverside Plaza Ln #118 Albuquerque, NM, United States
# 175 & 176, Bannerghatta Main Road Bengaluru
4th Floor- Phase-8B, World Tech Tower C203, Mohali
Plot No. 175 BKC, 2nd Floor, Kagalwala House, Mumbai
Favourite Things
Film Scene: Shah Rukh Khan driving a convertible car around the mountains in 'Dilwale Dulhaniya Le Jayenge' (1995)
Facts/Trivia
During an interview, he shared that he was never interested in studies in his childhood. He said,
I just didn't understand History and Geography. Instead of yelling at me, my parents took me to the park after being called to the Principal's office and asked me why — I just told them that my life was understanding computers…the software and hardware and nothing else mattered to me."
He further said,
As a child, I would enjoy opening up toys and gadgets to see how they work internally as opposed to playing with them. When we got a computer at home — I became obsessed. My passion grew from playing computer games like Vice City to understanding the hardware of the system. My father became worried when he saw me being on the computer for hours on end— he tried putting in a password but by the end of the day I had figured out a way to bypass it. Eventually, he moved from being annoyed to impress and ended up buying me a new system! Whenever our system needed fixing, I would watch the expert closely and within a few short weeks, I had networked two computers myself. If there was any machine that needed fixing, my neighbours would come to me— and I was so young! "
During an interview, he talked about his first income. He said,
My learning grew threefold! I started with small projects — fixing computers and cleaning up the software and at the age of 19, I received my first big cheque of 60,000 Rupees. I used everything I had saved to invest in my own company – TAC Security Solutions." [4]Financial Express
He has authored two books on cybersecurity and hacking titled 'Hacking Talk' and 'Hacking with Smart Phones.'
In an interview, he talked about the application of his company's services in daily life. He said,
When you use any UPI application, you are using TAC Security. This means, if you are in India, you can say that for any digital payment you are making, TAC Security is directly or indirectly involved in that transaction. So, we are making an impact on digital payments for more than 50 crore people in India. That's the value that we have seen from turning something we are passionate about into doing something with society for the greater good. It is not about doing something for society. I think it is better to do something with society and that is what we have done so far."
Arora has delivered lectures and seminars at various organisations, and in 2019, he addressed a TEDx conference in Chandigarh.
In 2019, the Indian filmmaker Sunil Bohra announced that he would make a biographical film on Trishneet Arora.
He is an avid animal lover and owns a pet dog named Dollar.
He is often spotted drinking wine at parties.
Trishneet loves playing golf in his leisure time.
He has been featured on the cover of various business magazines.
In 2021, a documentary on Trishneet was telecasted on the digital channel 'Epic On' hosted by the famous Indian actor Ashutosh Rana.
View this post on Instagram