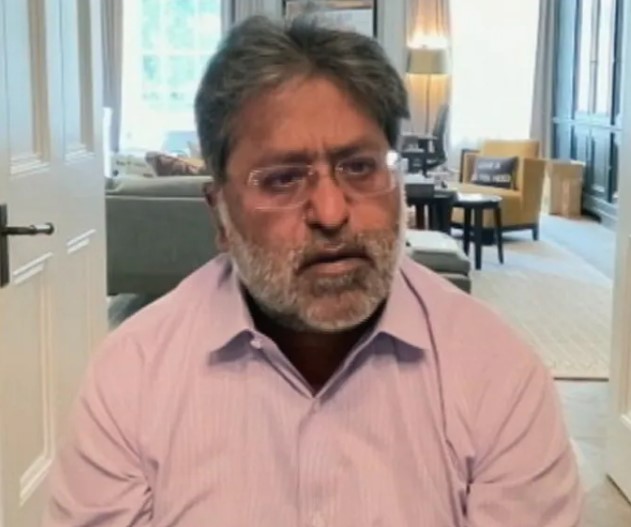 Lalit Modi is an Indian businessman. He is a cricket administrator who founded the Indian Premier League (IPL) in 2008 as its first Chairman and Commissioner. In 2008, he was appointed as the Chairman of the Champions League and served the position till 2010. The Modi Group business empire in Modinagar in Uttar Pradesh was established by his grandfather, Gujar Mal Modi in 1933. After the death of Gujar Mal, this business was carried forward and expanded by Lalit's father, KK Modi. Later, Lalit Modi started working as the president and managing director of Modi Enterprises and the executive director of Godfrey Phillips India.
Wiki/Biography
Lalit Modi was born on Friday, 29 November 1963 (age 58 years; as of 2022) in New Delhi, India. His zodiac sign is Sagittarius.  He completed his school education at Bishop Cotton School in Shimla and St Joseph's College, Nainital. When he was pursuing his school education at Bishop Cotton School in Shimla, his parents received a kidnapping threat for Lalit. This incident pushed them to enrol him at Saint Joseph's College, Nainital. When he was pursuing his school education at Saint Joseph, once, he bunked the school classes and went to watch a movie. He was then expelled by the school administration in 1980 for truancy. After completing his school education, he joined Pace University in New York to pursue a degree in Electrical engineering and business administration. He attended this institution for two years, and then joined Duke University in North Carolina for one year. However, he did not graduate from either of these institutions. During his college days, once, Lalit Modi tried to buy half a kilogram of cocaine for $10,000 along with his three peers in a motel in New York. The seller of the cocaine threatened them with a gun and snatched their money. The next day, Lalit Modi and his friends suspected a boy in their college and beat him up for robbing their money from them. The victim filed a case against Lalit Modi, and on 1 March 1985, he was arrested for trafficking cocaine, assault, and second-degree kidnapping. The Durham County court in North Carolina convicted him for two years in jail.
Physical Appearance
Height (approx.): 5′ 6″
Hair Colour: Salt and Pepper
Eye Colour: Black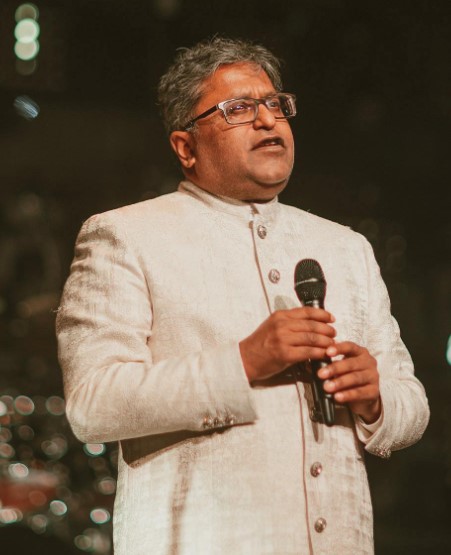 Family
Parents & Siblings
His father's name is Krishan Kumar Modi who was a renowned Indian businessman. His mother's name is Bina Modi.
He has a younger brother named Samir Modi. He has a sister named Charu Modi Bhartia.
Wife & Children
Lalit Modi got married to Minal Modi ​on 17 October 1991 in Mumbai. Minal lost her life to cancer in 2018. The couple has a son named Ruchir Modi and a daughter named Aliya Modi.
Minal Sagrani and Lalit Modi met in 1991. Minal's father, Pesu Aswani is a Nigeria-based Sindhi Hindu businessman. Her first husband, Jack Sagrani was a Nigeria-based Sindhi businessman. Modi married Minal in Mumbai in 1991 and at the time of marriage, Minal was nine years older than Modi. She was divorced and had a daughter named Karima Sagrani from her first marriage.
Relationships/Affairs
He was in a relationship with former Miss Universe Sushmita Sen in 2013. In July 2022, Lalit Modi posted on one of his social media accounts that he was in a relationship with Sushmita Sen.
Career
Lalit Modi served as the President of International Tobacco Company Limited from 1987 to 1991. He was then designated as the Non-Executive & Non-Independent Director at Godfrey Phillips India on 21 August 1989. In February 1992, he was appointed as the executive director of Godfrey Phillips India till 1 August 2010. In 1993, he established Modi Entertainment Networks (MEN), a ten years partnership with Walt Disney Pictures. Together, they started a new channel Fashion TV. In 1994, he entered into a partnership with ESPN. However, after some years, ESPN ceased its contract with him and accused Modi of revenue misappropriations. In 2002, he established Sixo, an online lottery business in Kerala.
BCCI
During his stay in the United States, Lalit Modi was fascinated by the huge revenue income of the American sports leagues, and he proposed a 50-over cricket tournament deal to BCCI in 1995. He then suggested the name 'Indian Cricket League Limited' of his deal to BCCI, but his proposal was rejected by BCCI. After this rejection, Lalit Modi decided to become a part of the management of BCCI. In 1991, the Himachal Pradesh Cricket Association elected him as its board member.
Later, he wanted to hold control of the association but the then Chief Minister of Himachal Pradesh fired him from the board position. In 2004, the Punjab Cricket Association appointed Lalit Modi as its vice-president till 2008. From 2005 to 2010, he served the Board of Control for Cricket in India (BCCI) as its Vice President. From 2005 to 2009, he served the Rajasthan Cricket Association as its President. During the BCCI Presidential elections in 2005, Lalit Modi helped Sharad Pawar, the Nationalist Congress Party leader, to defeat Jagmohan Dalmiya. Reportedly, under the leadership of Lalit Modi, the revenues of BCCI touched $1 billion between 2005 and 2008. From 2014 to 2015, he served as Vice President of the Punjab Cricket Association.
Suspension from BCCI
After the end of the IPL season in 2010, Lalit Modi was suspended from BCCI. BCCI accused him of misdeed, indiscipline, and monetary irregularities in the management. In 2013, he was found guilty of all the charges, which were imposed on him by BCCI, but he declined all the accusations against him. During the court trials, Lalit Modi stated that he fell prey to his political rivalries. Later, BCCI demanded an Enforcement Directorate (ED) investigation against him, and this led to his escape to London from India. In the same year, another eight charges were levied on him by the then BCCI vice-president and BJP leader Arun Jaitley, the Congress leader Jyotiraditya Scindia, and Chirayu Amin.
Rajasthan Politics and Rajasthan Cricket Association (RCA)
Lalit Modi held an important position in Rajasthan politics during the Chief Ministerial tenure of Vasundhara Raje. Then some opposition parties and media often called him "Super Chief Minister." In 2005, Vasundhara Raje passed the Rajasthan Sports Act on the advice of Lalit Modi, and he was appointed as the President of the Rajasthan Cricket Association (RCA) after board voting. He defeated his opponent Kishore Rungta by just 1 vote. The management of RCA was held by the Rungta business family for over three decades. [1]ESPN Reportedly, Lalit Modi spent ₹200 million to renovate the Sawai Mansingh Cricket Stadium at Jaipur soon after he was appointed as the president of RCA. On 6 May 2014, Lalit Modi rejoined the Rajasthan Cricket Association (RCA) as its president. During this time, he was staying in London. However, his appointment was nullified by the BCCI immediately and RCA was also banned by BCCI after appointing an ad hoc body to administer its functions. He again attempted to enter RCA in March 2015, but during the voting for the presidential post in RCA, seventeen members out of twenty-three voted against him and five of his supporters reached late for the voting.
Indian Premier League (IPL)
Lalit Modi founded the Indian Premier League (IPL) in 2008. In the following year, he made crucial efforts to progress IPL from India to South Africa. With the passage of time, IPL evolved to be one of the world's most considerable sports leagues. As the founder of IPL, he is often compared to Don King (boxing promoter) and Bernie Ecclestone (Formula One promoter). Later, he involved many of his family members in the IPL memberships like his brother-in-law holds a major share in the Rajasthan Royals franchise. The husband of his step-daughter Gaurav Burman was a former shareholder in Global Cricket Venture. Some shares in the Kings XI Punjab were once held by Mohit Burman, the brother of Gaurav Burman. His childhood friend Jay Mehta is one of the shareholders of Kolkata Knight Riders. According to some media sources, Lalit Modi often helps his family members to bid on the cheapest franchises of Rajasthan Royals, Kings XI Punjab, and Kolkata Knight Riders cricket teams with the help of some Indian state governments.
The Kochi Tuskers Kerala IPL franchise
The Indian National Congress leader Shashi Tharoor was accused by Lalit Modi in 2010 of having some indirect collaboration with the Kochi Tuskers Kerala IPL franchise. Soon after the incident went viral in the media, Shashi Tharoor left the Kerala IPL franchise. Thereafter, in an official statement, the Kochi Tuskers Kerala IPL franchise stated that Lalit Modi was threatening them to hand over the franchise to any other group. A complaint was reported by the Kochi franchise on 16 April 2010 to BCCI that Lalit Modi had threatened them. He was charged by BCCI with 22 cases including misrepresenting the governing council, helping his family members to bid contracts in the IPL teams, bid rigging, betting, and money laundering. Later, he moved to London and started living with his in-laws.
Amer Heritage City Construction Pvt Ltd.
Lalit Modi and his wife established a real estate business in a partnership with Amer Heritage City Construction Pvt Ltd. and appointed Minal as its Director.
Controversies
He attracted controversy when he did not allow IAS officer Mahendra Surana to enter the Sawai Mansingh Stadium to watch a cricket match in 2007. According to some media sources, Lalit Modi assumed that Mahendra Surana had some links with the Rungta family, who was holding RCA before 2007.
In 2009, he again did not allow R.P. Srivastava, an IPS officer in the same cricket stadium. In the same year, during a cricket match at the Sawai Mansingh Stadium, he slapped a police constable who walked into his box.
In January 2009, Lalit Modi spent several hours at a police station in Mumbai after a case was registered against him by a Samajwadi Party activist.
In March 2009, the RCA suspended him from the presidential position on the charges of some financial irregularities in the management, and soon after his suspension, a committee was appointed by the new leadership of RCA to investigate the money laundering activities that appeared during his tenure.
In 2010, Lalit Modi accused a New Zealand cricketer, Chris Cairns of his involvement in cricket match-fixing in 2008. Later, the claims were denied by Chris, who sued him for making false statements and received $950,000 in damages. [2]

NZ Herald
In 2013, a case was filed against Lalit Modi by a Jaipur-based lawyer, Poonam Chand Bhandari, in the Delhi high court. In this case, she accused Lalit Modi of transferring millions of rupees to a bogus company owned by Rajasthan's Chief Minister Vasundhara Raje and her son Dushyant Singh. After two years, the Congress party blamed Vasundhara Raje for her involvement in receiving money from Lalit Modi in exchange for political favours. In a media conversation, one of the BJP leaders claimed,


Raje had acted as a friend of Modi, and not in her capacity as a political leader."

In 2015, the international law enforcement agency, Interpol summoned Lalit Modi in various money laundering and financial irregularities cases and announced his detention. Soon after the announcement of his arrest, In June 2015, Lalit Modi shared a photograph with ex-Interpol Chief Ronald Noble on one of his social media accounts when he was accompanying Ronald Noble at the El Clasico match in Barcelona. Soon after the news went viral in the media, Chief Ronald Noble claimed in an interview that he was not aware of Lalit's criminal movements. In the following month, a series of emails of conversations between Noble, his brother James, and Lalit Modi got leaked. Later, Nobel clarified in the media that there was a property deal worth $365,000 in the United States going on between his brother and Lalit Modi, and Nobel was concerned about the same. In the same year, ED requested Interpol to issue a global arrest warrant against Lalit Modi, but Interpol rejected this appeal in 2017.
In January 2023, through an Instagram post, Lalit Modi threatened former Attorney General Mukul Rohatgi, asking him to refrain from calling him a fugitive. However, the Instagram post was later deleted. Rohatgi called it "rubbish" and avoided comment. In the post, Modi wrote,


As a young fly by night lawyer who buys judges I can buy and sell you million times." [3]Aaj Tak
Awards, Honours, Achievements
2006
On 9 April, Mike Atherton described Lalit Modi as 'the most important cricket administrator in the world today.'
2008
In March, Lalit Modi was listed among India's 30 most powerful people by India Today magazine. In July, he was featured on the cover of Sports Pro and was hailed as the Best Rain Maker (money maker) for any sports body in the history of sports globally. In July, Time magazine ranked Lalit Modi 16th in a list of the world's best sports executives. On 25 September, Lalit Modi was named 'Brand Builder of the Year' by Asia Brand Conference. On 26 September, he was honoured with 'The Consumer Award for Transforming Cricket in India' by CNBC Awaaz. On 6 October, Lalit Modi was named 'The Most Innovative Business Leader in India' by NDTV Profit. On 24 October, he was felicitated for 'Excellence in Innovation' at the Frost & Sullivan Growth Excellence Awards. In October 2008, Business Week  ranked Lalit Modi 19th in a list of 25 most powerful global sports figures
2009
In August, Forbes magazine described the IPL as 'the world's hottest sports league.' On 28 December, Business Standard named Lalit Modi as one of the 'Game Changers of the Decade'
2010
In February, Sports Illustrated named him as the 2nd Most Powerful Person in Indian Sports.
Car Collection
Facts/Trivia
In 1986, when Lalit Modi was serving two years imprisonment in the US under cocaine trafficking and kidnapping charges, he then appealed to the Durham County court that his health conditions were not good and urged the court to let him go back to India. In the same year, the court accepted his request, and he returned to India and joined his family business.
In 2010, when Lalit Modi was accused by BCCI of several money laundering cases, he then stated in the media conversations that all the decisions of BCCI were taken collectively by all of its members, and he was not solely responsible for all the monetary misappropriations.
In 2010, Lalit Modi's passport was cancelled by the congress-led UPA government when he was living in London. This decision was challenged in The Delhi Hight Court by his defence lawyer, Bansuri Swaraj who is the daughter of BJP leader Sushma Swaraj. His passport was restored by the Hight Cout in August 2014.
In 2010, Lalit Modi returned back to India and during his stay in Mumbai, the police claimed that he was receiving death threats from some underworld gangsters after he said no to them for the extortion money. During the same time, it was floating in the news that he was on a holiday with his family in Thailand and his family was targeted by Dawood Ibrahim and his associate Chhota Shakeel through some hitmen. [4]

NDTV
Several Indian media channels and opposition ministers termed Lalit Modi as "Modigate" in the BJP-led Indian government. He is often criticised for getting security from the BJP government after being a fugitive in many financial misappropriations in India.
Lalit Modi is followed by more than 3.7 million people on Instagram. He has over 206k followers on Facebook. He regularly shares his pictures and videos on various social media platforms.
On 15 January 2023, he announced on Twitter that he had made his son Ruchir Modi his successor beneficiary from his family's side with immediate effect. Lalit Modi also announced that Ruchir would be the head of his branch of the family through a letter on Twitter.
l In light of what I have gone thru, it's time to retire and move on. And groom my kids. I am handing them all. 😀🥰 pic.twitter.com/DihwLqJd5e

— Lalit Kumar Modi (@LalitKModi) January 15, 2023
Several well-known magazines and tabloids often featured Lalit Modi on their cover page when he was a flourishing Indian businessman.
Modi likes smoking cigarettes occasionally.