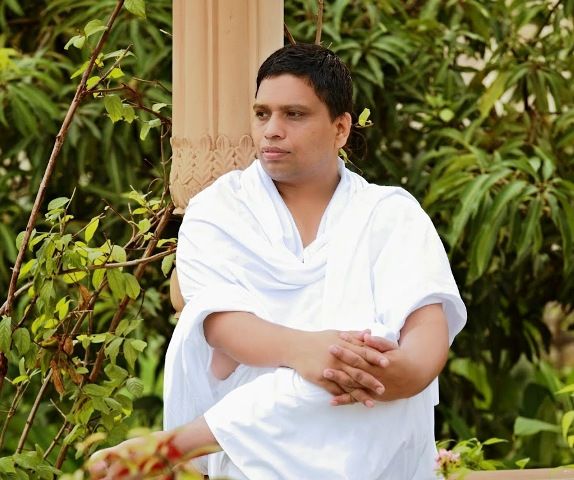 Acharya Balkrishna is the CEO and MD of Patanjali Ayurveda Ltd. According to Forbes, he is one of the richest persons in India with an estimated net worth of around $5 billion. He is a close aide of Baba Ramdev.
Wiki/Biography
Balkrishna Suvedi (Real Name of Acharya Balkrishna) was born on Friday, 4 August 1972 (age: 48 years, as in 2020) in Syangja, Gandaki Pradesh, Nepal. His father, Jay Vallabh Subedi was a security guard in an 'ashram' (Hermitage) in Uttarakhand, India. To receive an education, he enrolled at Kalawa Gurukul in Haryana. After receiving education, he travelled a lot across India to study plants and their medicinal properties.
In the early 1990s, he met Baba Ramdev (Yoga Guru) for the first time at Tripura Yoga Ashram, Kankhal, Haridwar. Soon after, they got along well. In 1993, Balkrishna and Baba Ramdev went to the Himalayas near Gangotri, Uttarakhand, where Ramdev focussed on Yoga and Balkrishna, studied Ayurveda. When they came to Haridwar again, they started to sell 'Chyawanprash' in the city. Both could easily be seen in the streets of Haridwar in those days.
Physical Appearance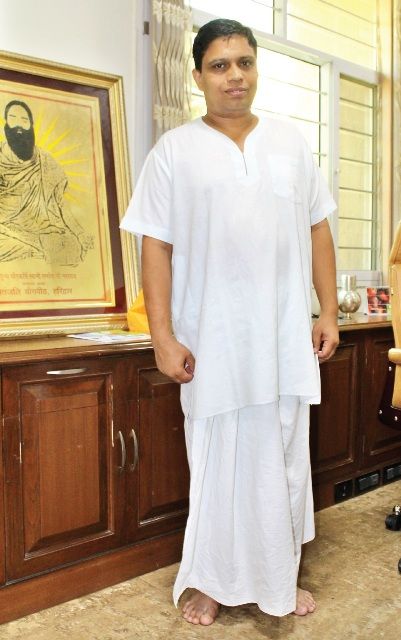 Family 
He was born in a Nepali family to Jay Vallabh Subedi and Sumitra Devi. The information about his siblings is not known. He is unmarried.
Story and Success
He has a lot of knowledge of herbs and Ayurveda. So, people began to request him to tell them about some medication and Ayurveda. At that time, he became a local physician. In 1995, he along with Baba Ramdev established a trust, "Patanjali Divya Yoga Mandir." They also founded the "Divya Pharmacy," a unit to manufacture ayurvedic medicines.
On October 2004, during a yoga camp in the Rashtrapati Bhavan, Balkrishna was honoured with certificates and appreciation letters by the then President of India, Dr. APJ Abdul Kalam.
In 2006, he along with Baba Ramdev founded a consumer goods company, Patanjali Ayurved Limited, which is considered the largest centre of Ayurveda and Yoga. The company went on to become the fastest-growing FMCG (Fast Moving Consumer Goods) company in the 2010s. Now, he owns 98% stakes in Patanjali Ayurved. The company entered the Hurun India Rich List 2017 with a notable amount of Rs. 25,600 crore. The Hurun India Rich List of 2017 placed Acharya Balkrishna at 8th place in the list of the richest people of India. In 2017, the Forbes magazine placed him at 19th place among the richest persons of India. As in 2017, he has $6.55 billion. [1]Forbes
On 25 May 2019, he was named among the world's 10 influential people by the United Nations Sustainable Development Group (UNSDG). He was also conferred on the UNSDG Healthcare Award in Geneva, Switzerland.
Controversies
His academic qualifications and Indian citizenship have been under doubt for a very long time. In 2011, he came under CBI's radar when he was charged with having a fake degree and citizenship. [2]

India Today
The same year, the CBI registered a case against Balkrishna and detained him on the charges of forgery and cheating. According to the CBI, his Passport was issued on forged high school and graduation certificates. The CBI also alleged that he owned a Pistol without a legal permit.
In 2012, the Enforcement Directorate (ED) registered a case against Balkrishna under the criminal provisions of money laundering. However, later, he was given a clean chit, as the ED could not find any evidence of wrongdoing. [3]

Economic Times
During the COVID-19 pandemic, Balkrishna, along with Ramdev, launched an Ayurvedic medicine "Coronil;" claiming that it would cure the patients infected with the virus. Following the launch of the medicine in June 2020, the central government and the Uttarakhand government distanced themselves from their claim. The AYUSH Ministry also distanced itself and questioned the therapeutic effects of the medicine. Later, an FIR was lodged in Jaipur against Balkrishna, Ramdev, and three others for the misleading claim to cure COVID-19 following clinical trials. [4]

The Hindu
Car Collection
He has only one car, Range Rover.
Net Worth
He has 98% shares of the Patanjali Ayurveda Ltd. According to Forbes 2019, he has a net worth of more than $4.7 billion. [5]Forbes
Facts
In 2007, the Government of Nepal honoured him for his work in Ayurveda, the Himalayan Herbs, and Culture.
In 2012, he was conferred on the Sujana Shri award by Veeranjaneya Foundation for his marvellous contribution to yoga and Ayurveda.
On 23 February 2014, he was honoured by the then Cheif Minister of Gujarat (Later, Prime Minister of India), Narendra Modi at an Ayurveda Summit, which took place in Gujarat.
Till 2016, he was awarded 13 awards/titles by various organisations around the world. Some of them are- Felicitation by Canada India Network Society, Bloomberg Special Recognition Award, Felicitation in Nepal's Cabinet, Bharat Gaurav Award, and many others.
His birthday is celebrated as "Jadi Booti Diwas" (Herbs Day) by his supporters.
Despite being the MD and CEO of Patanjali Ayurveda Ltd., he does not take any salary.
Balkrishna also serves as the Chief Editor of a magazine "Yog Sandesh," which promotes Ayurveda and Yoga. Along with his co-writers, he has authored more than 40 research papers. All of them are related to Yoga and Ayurveda.
In August 2019, he complained of chest pain and giddiness after which he was admitted to AIIMS in Rishikesh, Uttarakhand. However, later, he was discharged and recovered thoroughly.
His hobbies are reading, writing, travelling, etc.