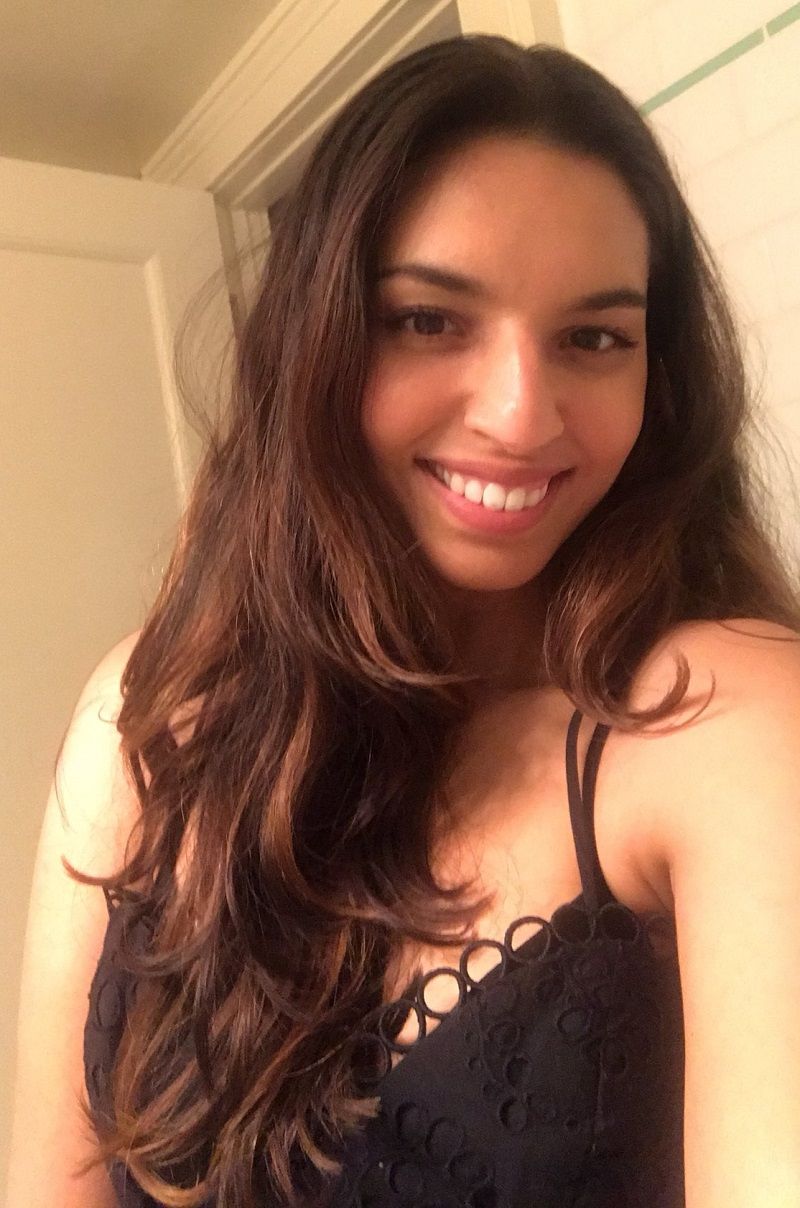 Manasi Kirloskar is an Indian businesswoman known for being the daughter of Vikram Kirloskar, who was the vice chairman of Toyota Kirloskar Motor. After he passed away in 2022, Manasi became the director of the company. She has held the positions of the Executive Director and Chief Financial Officer of Kirloskar Systems Ltd., a Director of Toyota Kirloskar Motor Private Limited, Kirloskar Technologies Ltd., and Toyota Tsusho Insurance Broker India Pvt. Ltd.
Wiki

/Biography

Manasi Kirloskar was born on Tuesday, 7 August 1990 (age 33 years; as of 2023) in Bengaluru, Karnataka. His zodiac sign is Leo. She completed her schooling at Mallya Aditi International School, Bengaluru. She pursued a bachelor's degree in fine arts at Rhode Island School of Design, United States. [1]The Times of India Since she was the only child, she spent a lot of time with her parents and their older friends. They would talk about important world topics, and this helped Manasi learn and understand more about them. Manasi enjoyed painting since she was a child. She used to paint even when she was supposed to be studying for an exam, but her parents never scolded her for it. At the age of 13, Manasi had her own art exhibition in Bengaluru, attended by MF Hussain. In an interview, she mentioned that her mother motivated her to paint and even arranged the exhibition so that others could see her artwork.

When she was young, besides painting, Manasi learned kathak dance and performed on stage. She also played tabla and took singing lessons in Hindustani classical music. In class 8, Manasi didn't like math at all. Her school teachers told her that she might not pass the board exam. But Manasi didn't give up; she got a tutor, studied really hard, and managed to pass the exam. After graduating from the Rhode Island School, she began working in her family's business. When she returned to India, a lot of people expected her to join the business, and she felt the responsibility to continue and grow the family business.
Physical Appearance
Height (approx.): 5′ 7″
Hair Colour: Black
Eye Colour: Brown

Family
In her family, it was very common to see women work. Her mother worked in the company, her grandmother held positions on the board of Kirloskar Oil Engines and was the Vice Chairman and MD of the Blue Diamond Hotel in Pune, and her great-grandmother also served on the boards of different Kirloskar companies.
Parents & Siblings
Manasi's father's name is Vikram Kirloskar, who was the vice chairman of Toyota Kirloskar Motor. He dies in 2022. Her mother's name is Geetanjali Kirloskar, who is the chairman and Managing Director of Kirloskar System Private Limited. She has no brother or sister.
Husband & Children
Manasi got married to Neville Tata, who is the son of businessman Noel Tata, who is the chairman of Trent and MD of Tata International in 2019. She has a son, Jeh.
Noel is Ratan Tata's half-brother. They got married at Tata's residence in South Mumbai and their wedding was attended by close friends and family.
Signature
Career
Social Service
When she was 14, Manasi began teaching arts and crafts at an NGO named Christel House Foundation. This NGO helped underprivileged children, and she also taught at government primary schools and an orphanage run by nuns who took care of abandoned and abused girls. Manasi even organized an art exhibition to showcase the work of the children at places like Samukha and Kynkyny. In an interview, she talked about working with them and said,
Working with these children was a life changing experience. I witnessed India's harsh reality, and in that instant, I promised myself that I would dedicate a good part of my life to giving back to society and improving lives."
She has launched a social impact startup called "Caring with Colour," which is a non-profit organization working with government schools in three districts of Karnataka. In an interview, she mentioned that she wanted to improve the education system and make it more creative for children's learning. In the interview, she talked about this and added,
About 85-90 percent of the Indian school-going population attends government primary schools, which is where CWC will unfold. We will teach the arts in a way that will help kids improve in their academics and improve the attendance ratio, use the arts as a tool to diagnose specific kinds of mental issues, and then use arts as therapy, and finally, encourage kids from the age of 14 to start 'giving back' to society and engage in community service. I would like to encourage every single high school in India to include community service as an integral part of the high school curriculum."
Kirloskar Group
Manasi received training at Toyota Kirloskar Motor for three years. After that, she began working with Toyota Kirloskar's Lexus Division. During her time there, she learned about technical processes, manufacturing, the Japanese work culture, advanced quality control methods, and business operations. In addition, she started the Real Estate division and worked with her mother, Geetanjali Kirloskar, to establish their Financial Services Division. Her first project was part of her mother's initiative to create a new advanced hospital in Sakra. Manasi was responsible for designing the interiors of the hospital, both medical and non-medical areas. During an interview, she mentioned that she chose to make the hospital's interior colourful and was nervous about this decision but believed that hospitals which are often depressing places, needed some bright colors to promote a positive atmosphere. Her idea was well-received by everyone in the office, and she received a lot of appreciation for it.
After that, she became the Executive Director at Kirloskar Systems Ltd. She worked on a residential project worth Rs. 1,500 crore in a prime area of Bengaluru, a Rs. 1,200 crore project for commercial spaces, and a healthcare project for rural areas. Following her father's death in November 2022, she was appointed as the director on the board of Kirloskar Systems' joint-venture companies. She served as the director on the board of the company's JV companies Toyota Industries Engine India Pvt Ltd, Kirloskar Toyota Textile Machinery Pvt Ltd (KTTM), Toyota Material Handling India Pvt Ltd (TMHIN), and Denso Kirloskar Industries Pvt Ltd (DNKI).
Awards
2017: Corporate Debutante Award at Hall Of Fame
2017: Bengaluru NGO's Leadership Award
2018: An award by the Government of Karnataka
Car Collection
She drives a Lexus RX.
Favourites
Travel destination: Tokyo
Facts/Trivia
She follows a non-vegetarian diet.
Her hobbies include painting, travelling, and trying various adventure sports.
Manasi's parents supported her choice to pursue her passions and aspirations. Even though some people advised them to have her study economics instead of enrolling in a design school her parents didn't pay attention to those suggestions. They encouraged her to follow her love for painting.
During her college years, she was chosen as the first Young Business Champion for the United Nations' Sustainable Development Goals (SDGs) in India.
In 2018, she exhibited her paintings at the Raja Ravi Verma Art Gallery, Ghole Road.
In 2018, she delivered a speech on the theme 'New Age Startups Ecosystem' at Birla Institute of Technology and Science, Pilani.
In 2019, she was invited to speak at the MIT India Conference 2019 in Cambridge, Massachusetts. The conference focused on 'India's Competitive Edge,' and the topic she picked for her speech was 'Education to Empower India.'
She has been featured on the cover of various lifestyle magazines.
In an interview, she remembered a situation where one of her hospital projects was almost finished, but the operating room equipment got wet because of rain. She immediately gathered the managers, reached out to her contacts, and organized technical support. During the interview, she mentioned that such experiences taught her lessons about decision-making.
Indian entrepreneur Kiran Mazumdar Shaw is Manasi's role model.
In an interview, she mentioned that she enjoys watching TV, which helps relieve stress and calm her thoughts.
She has received training and holds a license for scuba diving, including certification for diving up to 30 meters and using Nitrox. In an interview, she explained that scuba diving has helped her in dealing with the pressures of her job.
She also enjoys activities such as swimming, mountain climbing, scuba diving in deep waters, playing tennis, and participating in water sports.
She describes herself as an introvert and does not have a large circle of friends.
She really adores dogs and owns three of them: a pug called Gadget, a beagle named Doodle, and a Labrador named Midget.
She frequently goes to the gym and exercises for one hour daily.
Not the most graceful landing!! But a first attempt!! Tell me what you do to stay fit? It's so important to be active. Healthy body = healthy mind pic.twitter.com/2bXGhjGaTX

— Manasi Kirloskar (@ManasiKirloskar) November 10, 2018
She goes on trips every week and enjoys visiting factories and offices in different industries. Additionally, she explores various art galleries, museums, and historical locations.
In an interview, she expressed her aspiration to become an actor since childhood.