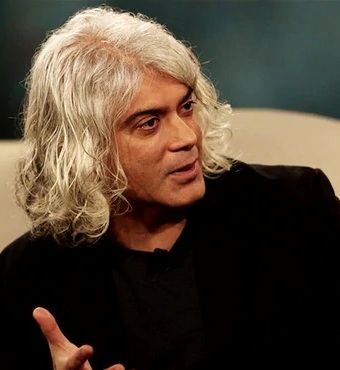 Kamal Ravikant is an Indian American author and venture capitalist. He is the writer of Love Yourself Like Your Life Depends On It, Live Your Truth and Rebirth. He is the founder and partner of Evolve VC, a venture capital firm. He is a person with diverse interests and a doer of contrasting things. These include trekking to base camps in the Himalayas, walking 550 miles across Spain and bunji Jumping from a hot air balloon. [1]Kamal Ravikant
Wiki/Biography
Kamal Ravikant was born on Saturday, 22 May 1971 (age 51 years; as of 2022) in New Delhi, India. He was a young boy when his family migrated to the United States, and his upbringing was done by his mother single-handedly. He lived in Queens, New York with his mother and sibling in his early years. He studied at the University of Rochester and has done his Bachelors in Economics and Biology.
Family
Kamal belongs to a Hindu Family.
Parents & Caste
Kamal Ravikant was born into a middle-class Indian family. His father was a pharmacist in India who moved to New York. His mother Kusum, worked for low-wage jobs in New York to support the family. She raised Kamal and his brother Naval Ravikant singlehandedly. [2]Attic Capital
He also has a niece and loves spending time with her.
Relationships/Affairs
Kamal keeps his personal life private. However, in his blog, he has revealed that he has been with some women. [3]Kamal Blog
Signature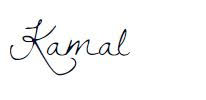 Career
Kamal Ravikant is an author who is known for his best-selling book Love Yourself Like Your Life Depends on It, which was published in 2012. [4]Google Books He also wrote Live Your Truth, published in 2013 [5]Goodreads and Rebirth: A Fable of Love, Forgiveness, and Following Your Heart, which was published in 2017. [6]Google Books In addition to being a writer, he has also served the US Army as an Infantry soldier. He spent three months in the swamps of Georgia when he served the US Army Infantry. He founded Revnetics in 2009. [7]Crunchbase After his success as an author, he started running a podcast called Curious Kamal. [8]Curious Kamal
Venture Capitalist
He has worked as a venture capitalist along with his brother Naval Ravikant. He has invested in a total of thirty-four companies and made thirteen exits. His invested companies include Alation, Carta, Clearbit, ClearTax, and more. He has also co-founded several companies and Evolve VC, a venture capital firm in Silicon Valley. [9]Angel.co
Favourites
Facts/Trivia
Kamal Ravikant has meditated in the Dalai Lama's monastery with the Tibetan Monks. [11]

Google Books
He is the only non-woman and non-black member of the Black Women's writers' group.
He is foody and loves to eat non-vegetarian food.
He is a dog lover and has a pet dog name Luna.