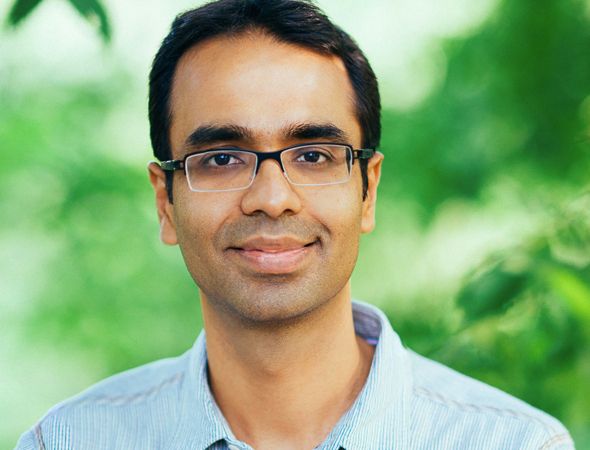 Karan Bajaj is a multi-millionaire Indian-American businessman, a yogi, and a famous author. He is the founder of WhiteHat Jr., an ed-tech online coding & programming platform for kids, which was sold to Byjus for $300 million. His first two novels; Keep Off the Grass (2008) & Johnny Gone Down were number one bestsellers in India.
Wiki/Biography
Karan Bajaj was born on Saturday, 30 June 1979 (age 41 years; as in 2020) in Shimla, Himachal Pradesh. His zodiac sign is cancer. He grew up in the Himalayas. Owing to his father's frequent transfers, his entire family had to move from one place to another. He stayed in 10 different cities, including Delhi, Shimla, Tezpur, Ranchi, Jodhpur, and Ladakh. As his family shifted from one city to another his schools also kept changing. He studied in 10 different schools, one of which was the Army Public School in Delhi. He did BE in Mechanical Engineering from the Birla Institute of Technology and then went to IIM, Bangalore for an MBA in Marketing. He went to the USA for his job in 2005 and has been living there since then.
Physical Appearance
[1]Live Mint Height (approx.): 6′ 4″

Hair Colour: Black

Eye Colour: Black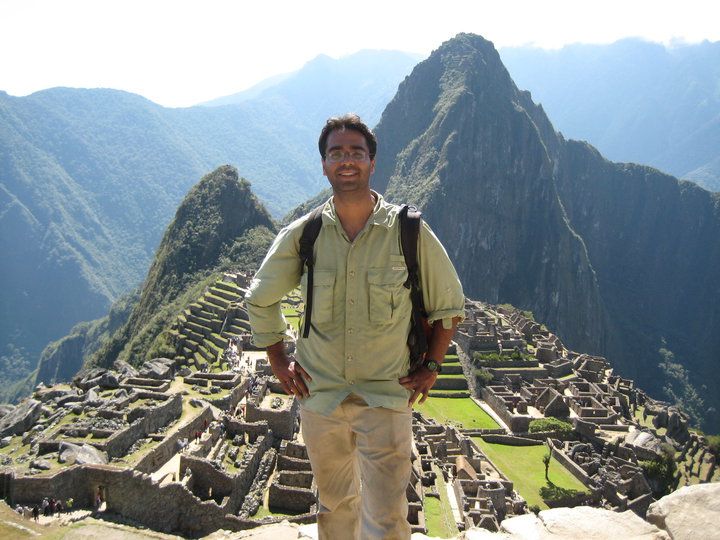 Family & Caste
Karan Bajaj was born into an Army family.
Parents & Siblings
Karan's father served in the Indian Army. His mother died because of cancer in 2015. Karan has unfolded little about his parents and siblings.
Relationship & Children
Karan Bajaj is married to Kerry Bajaj, a nutritionist, a baby sleep coach and an author. She has written, "Sleep Baby Sleep" published by Harper Collins. [2]Kery Bajaj The couple has two daughters, Leela & Rumi.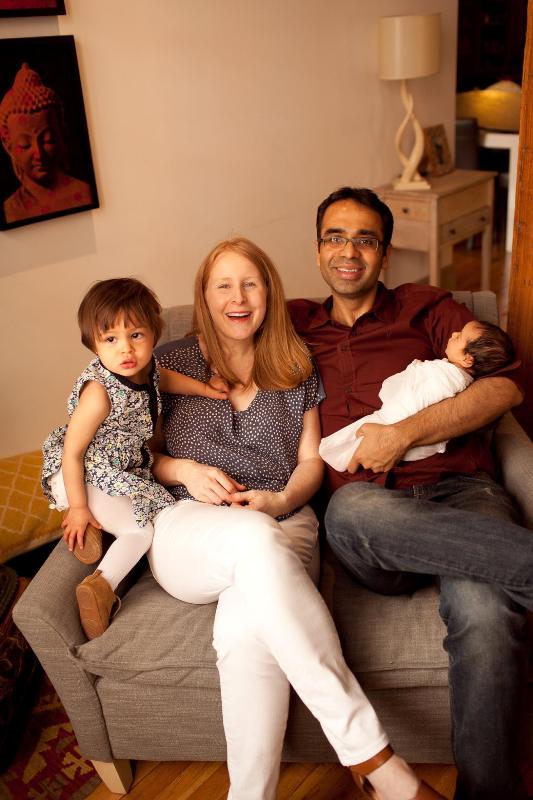 Career
He has had a colourful professional career from running consumer businesses to writing fiction books and then stepping into entrepreneurship.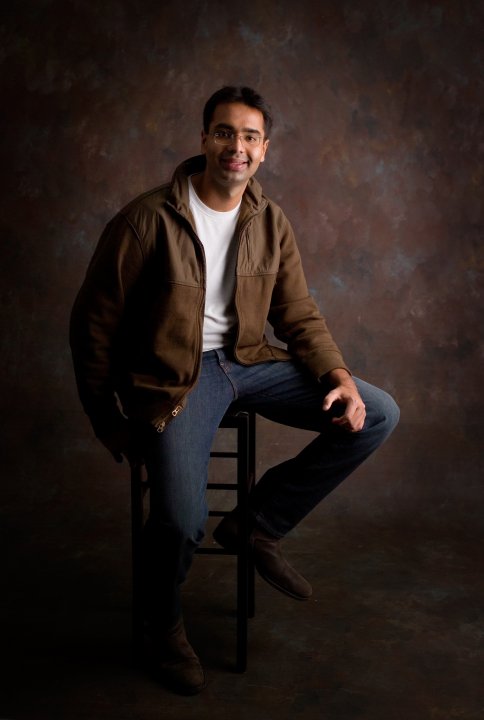 In the Corporate Sector
After completing his MBA, Bajaj embarked on his corporate career as an assistant brand manager with Procter & Gamble Corporation in 2002. He worked there at various superior positions, managing the Ariel laundry detergent in India and Herbal Essences for the firm in the US till 2008. He worked as a Marketing Director at Kraft Foods for more than four years and thereafter, as a management consultant for The Boston Consulting Group. In 2016, Discovery Communications hired him as the CEO of Discovery Networks, South Asia, where he worked for nearly three years before stepping down in September 2018.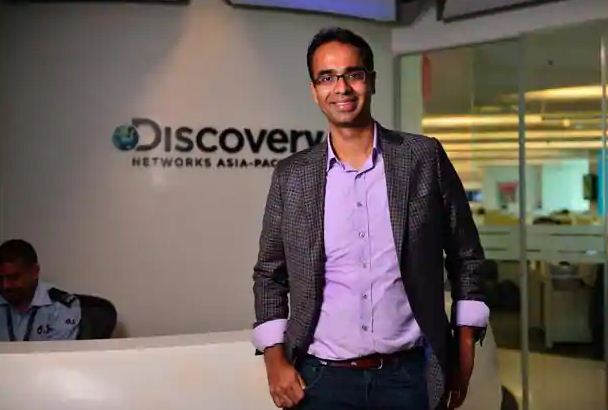 As a Published Author
Here are some of his notable works:
Keep Off The Grass (2008)
Keep Off The Grass is Karan Bajaj's first novel, which he wrote while working at the Procter & Gamble Corporation from 2002 to 2008. The novel sold 70000 copies in a year of its release and became the best-selling novel in India. It was also the semi-finalist for the Amazon Breakthrough Novel Award. Published by HarperCollins Publishers India, the novel revolves around the journey of a 25-year-old Yale graduate, Samrat, born to Indian immigrant parents in the USA, who goes to India to search his roots. Travelling to different parts of India, during the journey, he is jailed for possession of marijuana, gets addicted to drugs, a one-night stand with a Danish hippie in Dharamshala, meditates in the foothills of mighty Himalayas and does many other adventurous things.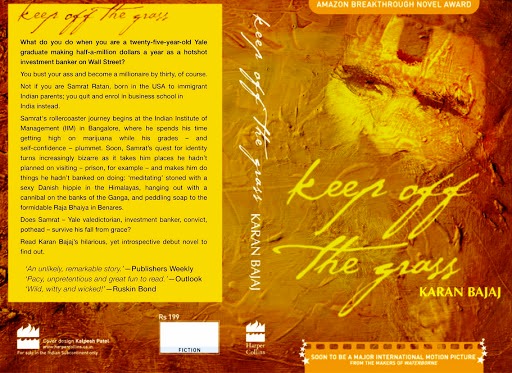 Johnny Gone Down (2010)
Bajaj's Jonny Gone Down tells the tale of a 40-year-old broke and homeless ivy league scholar, Nikhil Arya, who had a bright future at NASA ahead of him, but things seem to take a dramatic turn when an innocent vacation turns into an intercontinental journey. A journey that sees Nikhil surviving a massacre, then becoming a Buddhist monk, a drug lord, a homeless accountant, a software mogul, and a game fighter. It's Nikhil's journey from innocence to redemption.

The Seeker (2015)
Published in 2015, "The Seeker" is the third novel written by Karan Bajaj and published by Penguin Random House.
This novel is about a man who leaves his job as an investment banker in New York and sets out on a quest to find the cause of human pain and suffering and subsequently becomes a Yogi in the Himalayas.

The same book with a different title; The Yoga Of Max's Discontent was released in the US in 2016.
He decided on the titles for all his books before he started to write them.
Entrepreneurship
Karan quit his job as the CEO of Discovery Channel in 2018 and moved on to pursue his own entrepreneurial aspirations. In April 2019, he launched the first version of Whitehat Jr.. Whitehat Jr. is a Mumbai based education technology startup company aimed at teaching coding & programming to young kids between the age of 6 and 14. It helps children learn how to build market-ready apps, games and animations online, by using the fundamentals of coding. The company did well under his supervision and achieved a massive 100 percent month-over-month revenue growth; however, in August 2020, he sold the firm to BYJU's for $300 million. Karan will continue to lead WhiteHat Jr and contribute towards its expansion into global markets.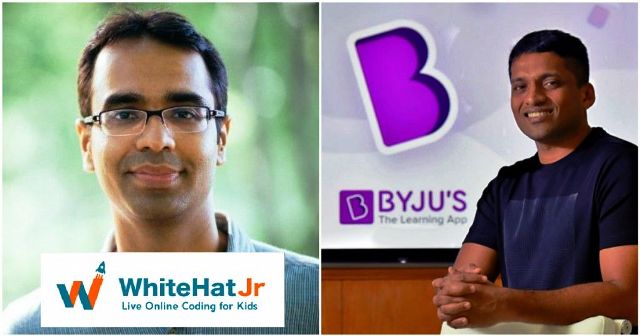 In an interview given to Times Now, explaining about why he sold a flourishing firm to Byjus, Karan said,
For any entrepreneur, the first question you ask is, if the product is valuable, how do you get it to millions of users- how can more users use the product- with BYJU's that vision would come to life in a much faster-accelerated way than going on my own… I barely met BYJUs six weeks ago and found the same sense of boundary-less global vision, we have an uninhibited global view… Great match.. pace, energy, stylistic perspective." [3]Times Now
Facts/Trivia
His interests include backpacking and hiking.
Karan believes one should not have any hobbies, he has written in one of his blogs,


I used to hike a little, write a little, meditate a little because they were hobbies. Then I raised my standards. I published a novel, hike every tough mountain from Kilimanjaro to Denali, and become a yoga teacher. My entire relationship with life changed. Earlier, these hobbies gave me a "little" pleasure. Now, they became a source of the deepest, most transcendental joy in my life. The depth and lessons from these passions overflowed in every aspect of life. Happiness is in pursuing excellence. Set a higher standard for your "hobby". Push the boundaries of excellence in everything you do, and all of life will become one stream of constant learning." [6]karanbajaj.com
The New York-based engineer-MBA and novelist, Karan Bajaj, is also a yoga teacher.
On being asked in an interview, among being a writer, a striving Yogi, and Marketing Officer, which role does he identify the most? He said,


I identify as a yogi first, which allows me to play the roles of writer and CMO most effectively. So I wake up each day intending to perform all my activities without thought of narrow self-interest. Not that I'm perfect. I fail more often than I'd like, but at least striving to live with the yogic ideal of complete selflessness allows a daily framework to approach life."