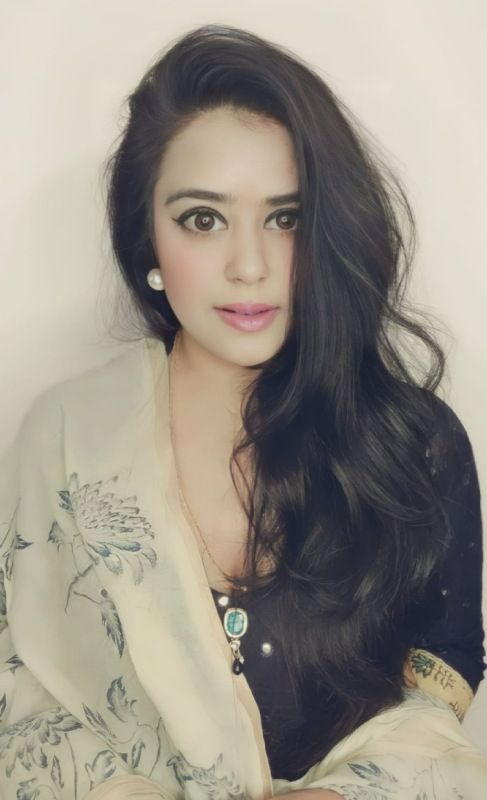 Namrata Sharma is an Indian entrepreneur, celebrity fashion designer, couturier, and artist with global recognition. She has been passionate about revolutionizing the fashion industry and creating new trends. Namrata is a self-made entrepreneur who went from "ashes to glory."
Wiki/Biography
Namrata Sharma was born on Monday, 25 July 1988 in New Delhi. Her zodiac sign is Leo. She completed her schooling in Delhi and earned a bachelor's degree in textile design from the National Institute of Fashion Technology, New Delhi. She pursued a master's in fashion technology from the National Institute of Fashion Technology, New Delhi to follow her passion for fashion. She has been a part of the fashion industry for the past 14 years and has gained rich and diverse experience in the fashion and textile industries.
Physical Appearance
Height (approx.): 5′ 3″
Hair Colour: Dark Brown
Eye Colour: Dark Brown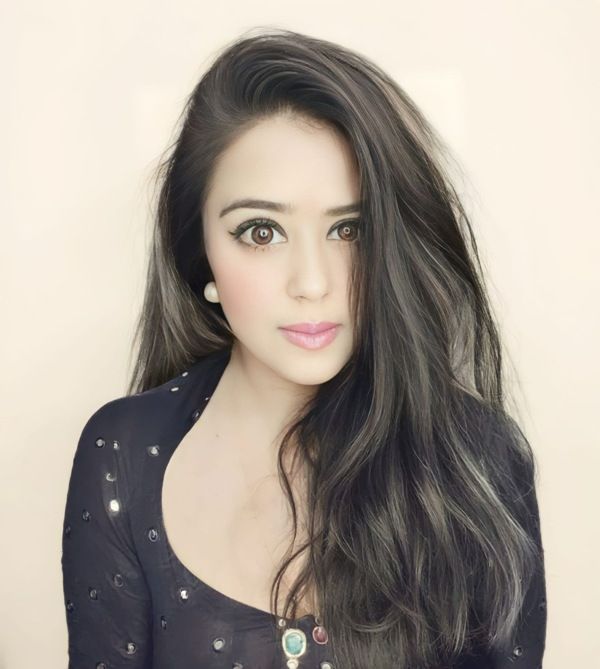 Family
Parents & Siblings
Namrata's mother, Madhu Sharma, who has a master's degree in economics, began her career as a professor at Kamla Nehru College in New Delhi before becoming a businesswoman. Her father, the late Mintoo Sharma, was in the real estate business. Namrata has a younger brother named Udit Sharma and an elder sister named Manisha Sharma.
Husband & Children
Namrata Sharma is unmarried and has no children.
Relationships/Affairs
Namrata Sharma is single.
Career
Beginning of Career
Namrata Sharma began her business at a very young age. In 2009, she began her textile career with two machines and hand embroidery work. Beginning with the fundamental silhouettes, she finally carved a niche in the worldwide market. Under her first company, founded in 2009, she established herself as a successful female entrepreneur, and she ultimately began to extend her business internationally.
Entrepreneur
In 2018, she founded her eponymous label with Vincitore Lifestyle, established in the same year. Namrata Sharma became a co-founder of Vincitore Lifestyle, the flagship subsidiary company of Vincitore Group, and the creative director of Vincitore Lifestyle. She later became an investor and a stakeholder of Vincitore Group, a unicorn company with a valuation of $ 3.14 billion, which laid the foundation in 2014. Due to her hard work and determination towards her passion, she became a successful woman entrepreneur with a projected net worth of 25 million dollars (USD). Namrata has represented India in numerous international exhibitions such as Sopriti, the international garment and textile fair, and Numaish Lifestyle in Dubai, UAE. Her captivating collections, which include Fairytales, Wedding Syrup, and Jhalak, have been showcased in various regions of India including Delhi, Kolkata, Punjab, and Indore. Namrata's innovative designs have garnered significant media attention. In 2018, she introduced drape silhouettes in Punjab.
Awards
British Council's Young Creative Entrepreneur (YCE) Award (2014)
INFOCOM Women of the Year award (2017)
Women Super Achiever Award (2018)
Net Worth
Her net worth is estimated at around US$25 million.
Facts/Trivia
Namrata Sharma is a successful woman entrepreneur and a celebrity fashion designer. She is an eminent name in the fashion industry.
Her foray into the textile industry began in 2009 with the launch of her boutique venture, NS Couture.
In 2010, she presented her first collection at a corporate group's fashion show, which subsequently propelled her to expand her business by fulfilling large orders for corporate uniforms.
In 2011, Namrata decided to pursue a master's degree at the National Institute of Fashion Technology in New Delhi during which she participated in various fashion shows.
Namrata Sharma presented her collection at the Handloom Week event organized by the Ministry of Textiles in 2015.
She once conducted an exhibition and participated in an event organized by the German Embassy and the Indo-German Chamber of Commerce.
Her insatiable love for exploring new and exotic destinations, with their distinct cultures and traditions, fuels her creative muse, inspiring her to curate breathtaking designs that seamlessly blend natural forms and indigenous elements.
NS Couture's distinctively sculpted and cutting-edge designs have earned the brand a coveted spot on numerous Global Best Dressed lists.
Namrata's exquisite designs have adorned magazine covers, music videos, and documentaries, and have been donned by renowned celebrities worldwide, including Diana Danielle, Michelle Yeoh, Lisa Surihani, Davika Hoorne, and Araya A. Hargate, among several others.
As an exclusive designer, she collaborated with Vogue and IBM to launch the world's first garment based on Artificial Intelligence.
In 2018, Namrata Sharma became the co-founder and creative director of Vincitore Lifestyle, the flagship subsidiary of the Vincitore Group. Namrata later became an investor and a shareholder of Vincitore Group, a unicorn corporation valued at $3.14 billion that was founded in 2014. In 2018, she collaborated with Rand in London, UK, and started indirect exports to the UK, USA, Canada, and UAE, catering to both direct clients and buyers in India and overseas.
With the Vincitore Group, she has successfully curated the market in the Middle East and Eastern Asia. Her drive to seize every opportunity has led her to continuously expand her horizons.
The Vincitore Group has organized numerous lifestyle and fashion seminars in France and London, where the couturier and entrepreneur Namrata Sharma has been presented as a speaker on panel discussions.
Namrata Sharma has initiated textile projects in Odisha and Kolkata with the Vincitore Group, under the guidance of its Chief Management Advisor.
Namrata Sharma, in collaboration with the Vincitore Group, has launched the Vincitore Foundation, which aims to empower women's skills and conduct awareness campaigns in support of Atmanirbhar Bharat.
Namrata Sharma is one of the designers who has attended the Heyers Fashion Festival in Paris, hosted by Paris Fashion Week.
She was once requested by the Department of Tourism to showcase her collection at an international event organized by Vancouver Fashion Week.
In 2018, Namrata showcased her collection in multiple exhibitions organised in various countries including India, United Arab Emirates (UAE), and Qatar.
In an interview, Namrata Sharma expressed her belief that "fashion is a statement, an expression of self." She further added that successful individuals are known for transforming their challenges into bright and promising futures.
Namrata likes dancing, swimming, running, and practising Mixed Martial Arts (MMA). She enjoys watching documentaries on art and culture, further enhancing her knowledge and inspiration.
She has expressed her love for bridal couture in the past, stating that she enjoys designing outfits for brides and helping them plan their trousseaus.
Namrata Sharma has written books titled 'Fashion a Statement, an Expression to Oneself,' 'An Era of Fast Fashion,' and 'Journey of a Brand from Ashes to Glory.'
In 2022, Namrata Sharma launched her international label "D'VOKE" digitally, featuring a ready-to-wear collection with a focus on environmentally friendly and sustainable fashion.
Namrata Sharma was once named one of the top 20 women entrepreneurs.
She has been listed by the Business of Fashion Elite List of 500 people shaping the global fashion industry.
Namrata Sharma is committed to sustainability and has been implementing innovative ways to reduce waste. As part of her efforts, she has been donating leftover eco-friendly fabrics to NGOs in rural areas of Odisha and Siliguri. The fabrics are then used to create reusable sanitary pads for women.
As part of its corporate social responsibility commitment, she ensured that the profits and assets of the company were utilized to benefit the welfare of the people.
Namrata Sharma is an influential female entrepreneur whose accomplishments in the design and textile industries serve as a model for budding entrepreneurs.
Namrata Sharma has reached the millionaire index with Vincitore lifestyle, a subsidiary of the Vincitore Group, with an estimated net worth of $25 million USD.