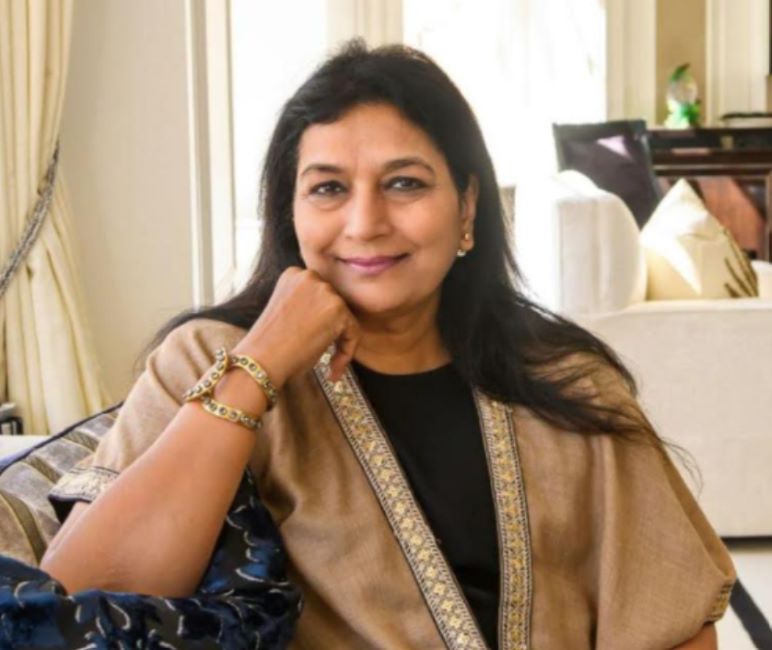 Kiran Agarwal is an Indian author, poet, and entrepreneur. She is the founder of WOKA Creations Private Limited.
Wiki/Biography
Kiran Anil Agarwal has a degree in Journalism from the London School of Journalism. [1]Hindustan Zinc
Physical Appearance
Height (approx.): 5′ 5″
Hair Colour: Black
Eye Colour: Black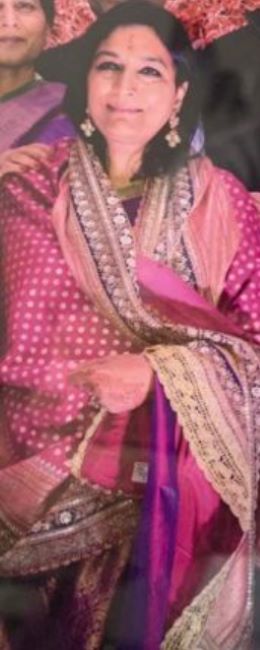 Family
Parents & Siblings
There is not much information about her parents and siblings.
Husband & Children
Kiran Agarwal is married to Anil Agarwal, who is a businessman, philanthropist, and the founder and Chairman of Vedanta Resources Limited. Anil Agarwal is also known as the Metal King of India. The couple have two children together, a son named Agnivesh Agarwal, who is a businessman and industrialist, and a daughter named Priya Agarwal Hebbar, who is a businesswoman and an electronic music producer. She succeeded Kiran as the Chairperson of Hindustan Zinc Limited.
Career
Chairperson
Kiran Agarwal was made Chairperson and director of Hindustan Zinc Limited, which is a subsidiary of Vedanta Limited (founded by her husband Anil Agarwal) and the Government of India, when her son Agnivesh Agarwal stepped down from the role on 2 March 2019. With effect from 18 January 2023, Kiran Agarwal stepped down from her role as chairperson and director and was succeeded by Priya Agarwal Hebbar. Kiran Agarwal stepped down with the aim of assisting Anil Agarwal's mission of Philanthropy which he is doing by donating 75% of his wealth to those who are underprivileged. She is the trustee of Vedanta Foundation, which deals with Vedanta Ltd.'s philanthropic initiatives and is also on the board of Agarwal Galvanising Private Limited. [2]The Economic Times Kiran Agarwal played an important part in establishing Nand Ghar, an institution for underprivileged kids. [3]Hindustan Zinc
WOKA Creations Private Limited
WOKA Creations is a Private Limited Company, registered under the Entertainment, Film, and Content Production industries. Woka stands for World of Kiran Agarwal under which Kiran creates, writes, and presents animated stories for kids. She is the chairperson of WOKA Creations, while her son-in-law Akarsh Hebbar is a Director of the same. When talking about the inspiration for Woka, Kiran Agarwal said,
I wanted to create digital content that parents could rely upon, for their children to watch, without any iota of doubt and hesitation, I tell all associated with WOKA that WOKA is actually for parents. In one way it's a give back initiative to society. Ideally, I want all the children to see our animation videos, make merry, sing and dance with the characters and enjoy themselves. WOKA is all and all about children." [4]Inventiva
Through Woka, Kiran Agarwal has put out the animated kids' series 'Sabak Degi Naani'.
The YouTube channel Woka Hindi has 32.5k subscribers as of 2023, and Woka English has 20.6k subscribers as of 2023. Kiran Agarwal has also released books under the Woka brand. These books are Moral stories for children that focus on life stories, fairytales etc. an example of which is the "Stories By Granny" series. According to Kiran Agarwal, Woka hopes to inspire the younger generation through the content they consume such as through music, songs, 2D colourful animations, and lovable and relatable characters that impart values through education. [5]Inventiva Kiran Agarwal handles the World of Kiran Agarwal Facebook page which has 39k followers as of 2023.
Assets & Properties
In July 2022, Kiran bought a 3088.38 sq. ft apartment on the 36th floor of the Raheja Legend skyscraper in Worli, Mumbai, for Rs. 45 crores. [6]Hindustan Times
Facts/Trivia
Books written by Kiran Agarwal under the WOKA brand include the Stories By Granny series with books such as 'The Risky Mountain Hike & the Gift of Kindness', 'Listen To Mummy And Papa & Stay Away From Fire', 'Made A Mistake, Own Up & Get Better By Being Better', 'Picking Quarrels Can Hurt & Make Your Fear Disappear' etc.
Kiran Agarwal loves reading.