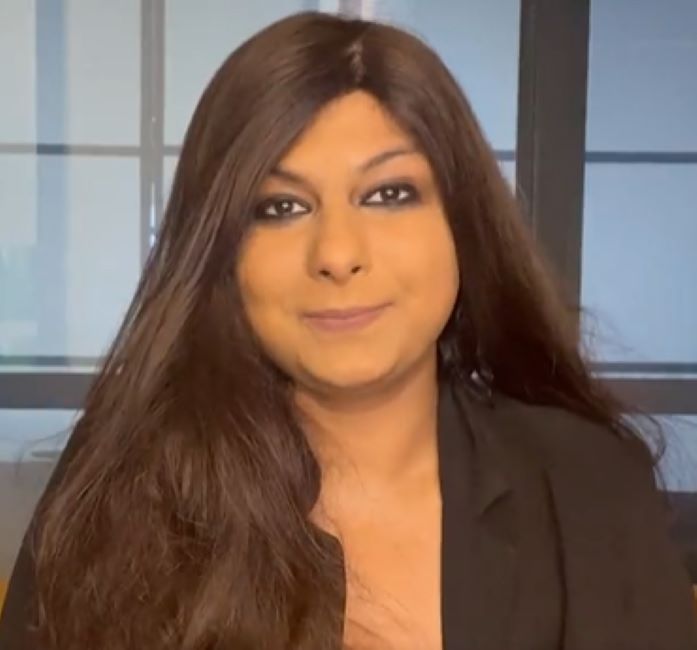 Priya Agarwal is an Indian business director, founder and electronic music producer. She is the daughter of the famous businessman, and "Metal King" of India, Anil Agarwal.
Wiki/Biography
Priya Agarwal Hebbar was born on Thursday, 10 August 1989 (age 34 years; as of 2023) in Queens, New York, United States of America. Her zodiac sign is Leo. She received her Bachelor's degree in Psychology and Business Management from the University of Warwick, Coventry, United Kingdom. She volunteered at the Chimfunshi Wildlife Orphanage in Kashamata, Zambia from December 2008 to June 2009.
Physical Appearance
Height (approx.): 5′ 8″
Weight (approx.): 80 kg
Hair Colour: Brown
Eye Colour: Black

Family
Parents & Siblings
Priya Agarwal's father is Anil Agarwal, who is the Founder and Chairman of Vedanta Group, and a philanthropist. Her mother's name is Kiran Agarwal, she is the founder of Woka Creations and former Chairperson of Hindustan Zinc Limited before Priya took over the role. Priya has a brother named Agnivesh Agarwal who is a businessman and industrialist.
Husband & Children
Priya Agarwal Hebbar is married to Akarsh Hebbar, who is a banker and Managing Director at AvanStrate. The two were in a relationship for a long time before they got married in 2013. [1]The Economic Times Priya and Akarsh have a daughter named Mahi.
Career
Director and Chairperson
Priya Agarwal Hebbar is the Non-Executive Director and a board member of Vedanta Limited which is a natural resource company. Priya led the ESG (Environmental, social and governance) transformation in Vedanta to ensure that the planet and nature are preserved. Priya carried out focused action plans on decarbonization, water positivity, workplace safety, community welfare and workforce diversity. Priya Agarwal is also the Non-Executive Chairperson of Hindustan Zinc Limited. She is a Director, and leader and is on the Board of the Anil Agarwal Foundation (AAF) and takes care of the philanthropic activities of Anil Agarwal. Under her leadership, the AAF has invested around USD 240 million towards socio-economic development in India, benefitting the lives of about fifty million people across 1300 villages in India. [2]HZLIndia.com
YODA – Youth Organisation in Defence of Animals
YODA or the Youth Organisation in Defence of Animals is an animal welfare organisation co-founded by Priya Agarwal Hebbar and her husband, Akarsh Hebbar. They aim to increase awareness, direct action and education regarding adoption, commercial breeders and puppy mills. YODA provides services related to animal welfare such as organising rescues, rehabilitation of rescues, rehoming, medical aid, background research and house-checks for adopters and help with medical emergencies when required. YODA rescues animals by removing them from environments that are considered to be harmful to their physical and psychological health and relocating them to families who are up to the task of taking care of an animal. [3]Facebook
TACO – The Animal Care Organisation
The Animal Care Organisation, or TACO, is a subset of the Anil Agarwal Foundation. It is a Non-profit Organisation and was founded by Priya Agarwal. The organisation aims to ensure that all animals live with 'dignity and respect'. Priya Agarwal explains TACO as,
TACO is a first-of-its-kind animal welfare project which will provide world-class infrastructure, veterinary services, training facilities, and animal shelters. We aim to set up a sustainable and scalable ecosystem for the well-being of animals, in collaboration with global academic institutions, and knowledge partners." [4]Vedanta Resources
TACO has partnered with YODA (Youth Organisation in Defence of Animals) as an implementing agency and the National Veterinary Foundation as a knowledge partner to create a sustainable and scalable animal welfare ecosystem. TACO further supports the conservation efforts of tigers by providing infrastructural support to the Ranthambore National Park in collaboration with the Government of Rajasthan. TACO supported the 'Ramgarh Vishdhari Tiger Reserve', India's 52nd Tiger Reserve in Bundi, Rajasthan, by donating INR 1 crore. [5]LinkedIn
Facts/Trivia
Priya Agarwal feels spiritual when she is in nature. She found bliss in the MP tiger reserve, which is her favourite jungle experience in India. [6]

The Economic Times
Priya shares her love for music with her father Anil Agarwal. She tweeted that she found solace in music when she was 12 and continues to do so while creating music.
 Priya Agarwal has adopted a dog named Fiona, who belongs to the indie dog breed.