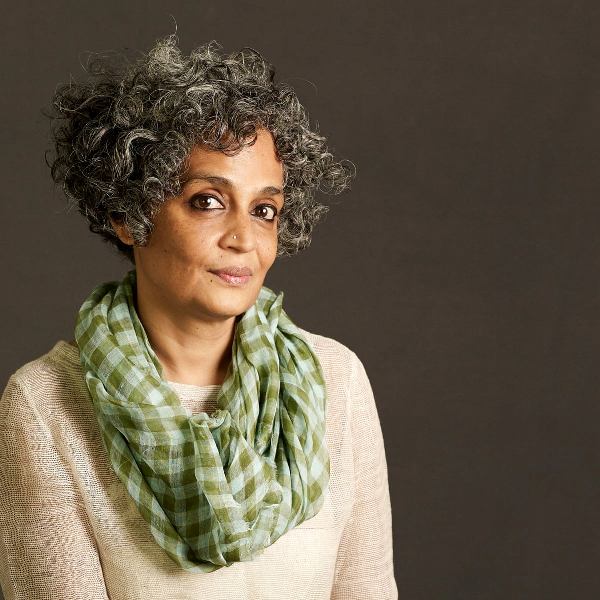 Arundhati Roy is a prominent Indian author, novelist, and social activist. In 1997, she won the Man Booker Prize for her fiction novel 'The God of Small Things.' She is a political activist who extensively advocates the environmental issues and human rights movements in India and across the globe.
Wiki/Biography
Arundhati Roy was born on Friday, 24 November 1961 (age 60 years; as of 2021) in Shillong, Assam (present-day Meghalaya), India. Her zodiac sign is Sagittarius. Her hometown is at Aymanam, Kottayam, Kerala, India. She received her school education at Corpus Christi High School (now, Pallikoodam), Kottayam, Kerala, India, and Lawrence School, Lovedale, Nilgiri, Tamil Nadu, India. Later, she went on to the School of Planning and Architecture, Delhi to obtain a Degree in Architecture. [1]British Council
Physical Appearance
Height (approx.): 5′ 4″
Weight (approx.): 55 kg
Hair Colour: Salt & Pepper
Eye Colour: Black
Family
Parents & Siblings
Her father's name was Rajib Michael Roy who was a tea plantation manager at Calcutta. Her mother, Mary Roy, was a women's rights activist who died at the age of 89 on 1 September 2022. [2]Deccan Chronicle
She has a brother named Lalit Kumar Christopher Roy.
Husband & Children
During her graduation from the School of Planning and Architecture, Delhi, she met Gerard da Cunha, an architect. She got married to him in 1977. They lived together in Delhi, and then in Goa, before getting separated in 1981.
In 1984, while working at the National Institute of Urban Affairs, Delhi, she met filmmaker Pradip Krishen. They got married after the release of the film Massey Sahib in 1985. Later, they got separated.
From her second husband, she has two stepdaughters named Mithva Krishen and Pia Krishen.
Relationships/Affairs
Arundhati Roy was in a relationship with Gerard da Cunha before getting married to him in 1977. After her divorce from Cunha in 1981, she was associated with Pradip Krishen before getting hitched to him.
Religion
Her father belonged to a Bengali Hindu family, and her mother belongs to a Syrian Christian family. [3]New York Times
Signature
Career
Films/Television
At the age of 16, Roy started working as a production designer with the National Institute of Urban Affairs, Delhi. While working at the National Institute, she met filmmaker Pradip Krishen. Pradip offered her a role in his award-winning movie Massey Sahib in 1985.
Soon, they made a television series that was about India's independence movement and also made two films together, Annie and Electric Moon in 1992. Roy was not much fascinated by the film world, so she started running aerobics classes too. In the early years of her career, she worked in several films and television serials.
Novels and Literary Works
In 1989, she wrote a screenplay titled 'In Which Annie Gives It Those Ones.' In 1988, Arundhati Roy won the National Film Award for Best Screenplay for 'In Which Annie Gives It Those Ones.'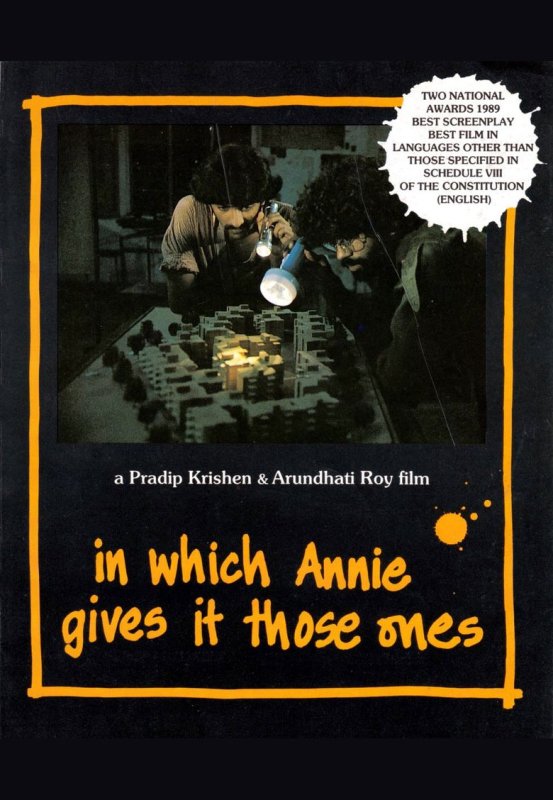 In 1997, she published her first novel 'The God of Small Things' which secured her financially. Roy became an international face after the huge success of her novel 'The God of Small Things.' In 1977, she received the Man Booker Prize for writing this fiction book. Around the same year, this book got listed as one of The New York Times Notable Books of the Year. The book also gained huge commercial success. Reportedly, Arundhati Roy earned half a million pounds as advance money for the book.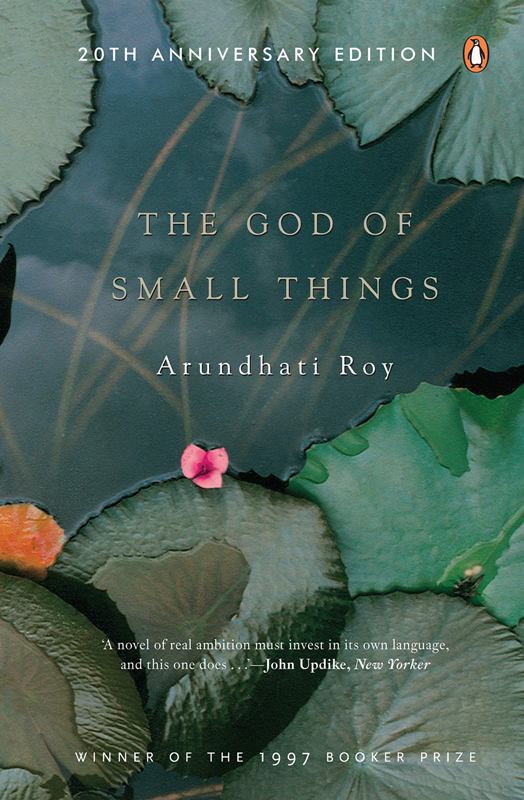 The Banyan Tree, a television serial, was written by Arundhati Roy after the success of her novel The God of Small Things. In 2002, she wrote a documentary DAM/AGE: A Film with Arundhati Roy. At the beginning of 2007, Roy announced in the interviews with various media houses that she was working on her second novel titled The Ministry of Utmost Happiness. In 2009, she wrote a book named 'We Are One: A Celebration of Tribal Peoples.' This book portrayed the diverse cultures adopted by people from all around the world and the threat to their existence. In 2014, her essays on contemporary politics and culture were collected and published by Penguin India in a five-volume set. In 2017, her book The Ministry of Utmost Happiness was published by Penguin India and Hamish Hamilton UK. This novel was listed for the Man Booker Prize in 2017. In January 2018, 'The Ministry of Utmost Happiness' was nominated in the final round for the National Book Critics Circle Awards. In 2019, a single-volume non-fiction book written by Roy titled 'My Seditious Heart' was published by Haymarket Books.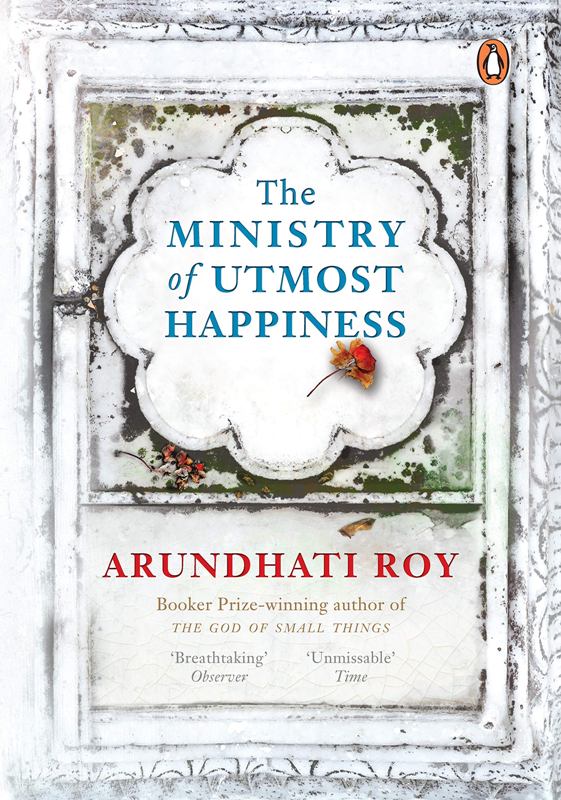 Criticism of Nuclear Weapons
Apart from writing, she is the spokesperson of several anti-globalization/alter-globalization movements in India. In 1998, Roy wrote the book 'The End of Imagination and blamed the Indian government for its nuclear policies and projects in India. This book was a response given by her to the government's testing of nuclear weapons in Pokhran, Rajasthan.
In 1999, in her book titled 'The Cost of Living,' criticised the hydroelectric dam projects in the central and western states of Maharashtra, Madhya Pradesh, and Gujarat. Industrialization and economic growth are some of the other areas in which she has raised her voice.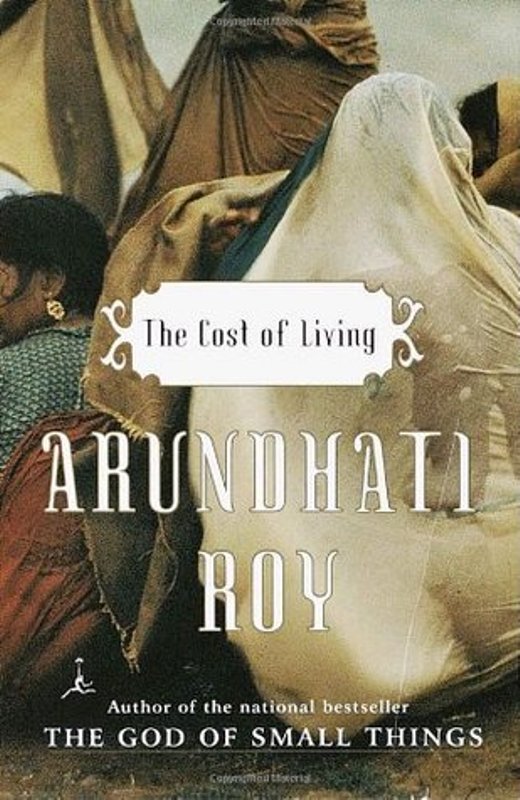 Indian Parliament Attack and the Batla House Encounter Case
In 2001, she was also seen questioning the central government for the 2001 Indian Parliament attack and the Batla House encounter case.
The United States Foreign Policy on Afganistan War
On the U.S. military invasion of Afghanistan, Roy stated that this act was a retaliation by the United States for the 11 September attacks. In 2001, she replied to an opinion piece in the Guardian,
The bombing of Afghanistan is not revenge for New York and Washington. It is yet another act of terror against the people of the world."
According to her, President George Bush and Tony Blair were guilty of the war. She gave the statement in the Guardian,
When he announced the air strikes, President George Bush said: "We're a peaceful nation." America's favourite ambassador, Tony Blair, (who also holds the portfolio of prime minister of the UK), echoed him: "We're a peaceful people." So now we know. Pigs are horses. Girls are boys. War is peace."
For Taliban's situation during the war, she said,
Now, as adults and rulers, the Taliban beat, stone, rape, and brutalise women, they don't seem to know what else to do with them."
Roy narrated American-style capitalism as the culprit for war between America and Afganistan,
In America, the arms industry, the oil industry, the major media networks, and, indeed, U.S. foreign policy, are all controlled by the same business combines."
Sardar Sarovar Project Movement
In 2002, Arundhati Roy campaigned with Medha Patkar against the Narmada Dam Project that led to the displacement of half a million people, and these displaced people were not provided with the projected irrigation, drinking water, and other benefits amid the construction of the dam by the local government. In 2002, a documentary named 'Drowned Out' about the Narmada Dam Project directed by Franny Armstrong also featured Arundhati Roy as an actress.
The Muthanga Movement in Kerala
Roy travelled to the vandalised areas and visited the wounded Adivasis soon after the demolition of the Adivasi Gothra Maha Sabha that was organised by local Adivasis to occupy a major land piece at the Muthanga Wildlife Reserve on the border of Kerala and Karnataka in 2003. This was a social movement by Adivasi for their land rights in Kerala. Police were sent to demolish this sabha after 48 days by the local government, and reportedly, in this clash, 0ne participant of the movement and a policeman were killed. Soon, the leaders of the movement were also arrested. Roy wrote a letter to the then Chief Minister of Kerala, A. K. Antony, and stated that "You have blood on your hands, sir." [4]Frontline
Israel Issues
Roy signed a letter in The Guardian in August 2006 that mentioned the 2006 Lebanon War as a "war crime" and blamed Israel with "state terror." This missive was written by Roy along with Noam Chomsky and Howard Zinn. This letter was issued by the 'Queers Undermining Israeli Terrorism' and the South West Asian, North African Bay Area Queers. [5]The Guardian This letter penned,
To honor calls for an international boycott of Israeli political and cultural institutions, by discontinuing Israeli consulate sponsorship of the LGBT film festival and not cosponsoring events with the Israeli consulate."
Criticism of the Sri Lanka Government
In an opinion given to the Guardian, Arundhati diverted international attention towards the genocide of the Tamils in Sri Lanka that she called possibly sponsored by the government in 2009. She mentioned the reports from the camps, in which it was stated that the Tamils were being assembled together, she pointed it as "a brazen, openly racist war". She also stated that the "Government of Sri Lanka is on the verge of committing what could end up being genocide." [6]The Guardian Later, a Sri Lankan author pointed Roy's remarks as,
"Ill-informed and hypocritical" and "whitewashing the atrocities of the LTTE" [7]New Indian Express
Later, while giving her clarifications on the matter, Roy said,
I cannot admire those whose vision can only accommodate justice for their own and not for everybody. However I do believe that the LTTE and its fetish for violence was cultured in the crucible of monstrous, racist, injustice that the Sri Lankan government and to a great extent Sinhala society visited on the Tamil people for decades." [8]Tamil Guardian
Support to the Independence of Kashmir
In 2008, in an interview, she expressed her views on the independence of Kashmir from India after the huge demonstrations in 2008 for the independence of Kashmir in which more than 500,000 people rallied in Srinagar. According to her,
The rallies were a sign that Kashmiris desired secession from India and not union with India." [9]The Times of India
Soon, the BJP and INC replied to her,
It would do better to brush up her knowledge of history and know that the princely state of Jammu and Kashmir had acceded to the Union of India after its erstwhile ruler Maharaja Hari Singh duly signed the Instrument of Accession on 26 October 1947. And the state, consequently has become as much an integral part of India as all the other erstwhile princely states have." [10]The Hindu
In 2010, at a convention on Kashmir: "Azadi: The Only Way," Roy was charged with sedition by Delhi Police while delivering an anti-India speech along with Hurriyat leader Syed Ali Shah Geelani. [11]The Hindu
Fiction Books
The God of Small Things. Flamingo, 1997.
The Ministry of Utmost Happiness. Hamish Hamilton, 2017.
Non-fiction Books
The End of Imagination. Kottayam: D.C. Books, 1998.
The Cost of Living. Flamingo, 1999.
The Greater Common Good. Bombay: India Book Distributor, 1999.
The Algebra of Infinite Justice. Flamingo, 2002.
Power Politics. Cambridge: South End Press, 2002.
War Talk. Cambridge: South End Press, 2003.
An Ordinary Person's Guide To Empire. The consortium, 2004.
Public Power in the Age of Empire. New York: Seven Stories Press. 2004.
The Checkbook and the Cruise Missile: Conversations with Arundhati Roy. Interviews by David Barsamian. Cambridge: South End Press, 2004.
The Shape of the Beast: Conversations with Arundhati Roy. New Delhi: Penguin, 2008.
Listening to Grasshoppers: Field Notes on Democracy. New Delhi: Penguin, 2010.
Broken Republic: Three Essays. New Delhi: Hamish Hamilton, 2011.
Walking with the Comrades. New Delhi: Penguin, 2011.
Kashmir: The Case for Freedom. Verso, 2011.
The Hanging of Afzal Guru and the Strange Case of the Attack on the Indian Parliament. New Delhi: Penguin. 2013.
Capitalism: A Ghost Story. Chicago: Haymarket Books, 2014.
Things that Can and Cannot Be Said: Essays and Conversations (with John Cusack). Chicago: Haymarket Books, 2016.
The Doctor and the Saint: Caste, Race, and Annihilation of Caste, the Debate Between B.R. Ambedkar and M.K. Gandhi. Chicago: Haymarket Books, 2017.
My Seditious Heart: Collected Non-Fiction. Chicago: Haymarket Books, 2019.
Azadi: Freedom, Fascism, Fiction. Haymarket Books, 2020.
Controversies
In 1994, she attracted controversy when she blamed Shekhar Kapoor for producing the film Bandit Queen, the story related to the life of Phoolan Devi. She filed a suit against him in court for contorting the real-life incidents of Phoolan Devi. [12]

Independent
In 1999, Arundhati Roy was given an order for the demolition of illegal construction of her house at the Pachmarhi Special Area Development Authority (SADA) in Madhya Pradesh. Arundhati Roy and her husband Krishen were building a house in the protected Pachmarhi area and they were issued a stop building order by the court under Section 16 of the state Town and Country Planning Act, 1973. The land that was illegally used was later on frozen by the government. [13]

India Today
In 2001, the convicted terrorist Mohammad Afzal was called a "prisoner-of-war" by Arundhati Roy. he was also known as Afzal Guru. He was convicted in 2001 for the attack on the Indian Parliament and was hanged in 2013. [14]

Hindustan Times
Salman Rushdie and other renowned Indian intellectuals blamed Arundhati Roy for connecting the 2008 Mumbai Attacks with Kashmir. She was also criticised for making the statement that there was an economic injustice against Muslims in India. [15]

The Times of India
In 2010, she attracted controversy when she described the Maoists as "Gandhians," and also called them "Naxalites, the patriots "of a kind." She further stated that these "Naxalists were fighting to implement the Constitution of India while the Indian government is vandalising it." [16]

The Times of India She said in an interview,


The Naxal movement could be nothing but an armed struggle. I am not supporting violence. But I am also completely against contemptuous atrocities-based political analysis. It ought to be an armed movement. Gandhian way of opposition needs an audience, which is absent here. People have debated long before choosing this form of struggle."

In 2010, Arundhati gave a statement,

Kashmir has never been an integral part of India. It is a historical fact. Even the Indian government has accepted this."

She was arrested on sedition charges by the Delhi Police on her above controversial statement. [17]The Hindu
In 2011, Arundhati criticised Anna Hazare for making anti-corruption campaigns following which she was criticised for her statement. [18]

Firstpost She said about Anna Hazare,


For completely different reasons, and in completely different ways, you could say that the Maoists and the Jan Lokpal Bill have one thing in common — they both seek the overthrow of the Indian State. One working from the bottom up, by means of an armed struggle, waged by a largely adivasi army, made up of the poorest of the poor. The other, from the top down, by means of a bloodless Gandhian coup, led by a freshly minted saint, and an army of largely urban, and certainly better off people."
In 2013, Roy described Narendra Modi's nomination for the prime ministerial post as a "Tragedy," and attracted controversy. [19]

The Hindu In an interview, she stated,


The corporates are backing whoever seems the most militaristic and aggressive, which at the moment is Narendra Modi. I've been asked many times what I would feel if Modi were to become the Prime Minister. But I say that the tragedy has already happened. The tragedy is that such a man was nominated to become the Prime Minister."
In December 2019, Arundhati Roy was registered under sections 295A, 504, 153 and 120B of the Indian Penal Code by Delhi Police for appealing people at Delhi University to mislead the authorities who would come with the National Population Register for their enrollment in the database of the National Register of Citizens. [20]

India Today
Awards, Honours, Achievements
1989: National Film Award for Best Screenplay for the screenplay of "In Which Annie Gives It Those Ones."
1997: Booker Prize for her novel The God of Small Things.
2002: The Lannan Foundation's Cultural Freedom Award for her work about civil societies.
2003: Awarded "special recognition" as a Woman of Peace at the Global Exchange Human Rights Awards in San Francisco.
2004: The Sydney Peace Prize for her work in social campaigns and her advocacy of non-violence.
2006: The Sahitya Akademi Award by the Government of India for her collection of essays on contemporary issues, "The Algebra of Infinite Justice," but she declined to accept it.
2011: Awarded the Norman Mailer Prize for Distinguished Writing.
2014: Featured in the list of Time 100, the 100 most influential people in the world.
Facts/Trivia
Arundhati Roy also took pleasure in smoking cigarettes.         
In her leisure time, Arundhati adores cycling, reading, writing, travelling.
Arundhati's father was an alcoholic. She was two years old when her parents divorced, and her mother came back to Kerala from Calcutta along with her two children after the separation. Soon, she moved to Ooty, Tamil Nadu and started living with Arundhati's maternal grandfather.
Later, Arundhati's mother again moved back to Kerala, and there she started a renowned school. Arundhati grew up in Kerala along with her brother Lalit. Her mother was a Malayali Syrian Christian women's rights activist.
Prannoy Roy is the cousin of Arundhati Roy. Prannoy is the head of the Indian television news channel NDTV.
While living with her first husband Gerard Da Cunha, Arundhati Roy would sell cakes in Goa for a living, as they left their homes and were not able to pay the hostel fees. Initially, they lived in the slum areas of Delhi.
On 17 March 2005, Arundhati Roy met and shake hands with Jammu Kashmir Liberation Front Chairman Yasin Malik. They were spotted together in New Delhi during the inauguration of a photo exhibition entitled "Voices for Peace, Voices for Freedom."
In 2006, while protesting against the social and religious intolerance in India, she returned her Sahitya Akademi Award. [22]

The Times of India
According to Arundhati the writers who had the biggest impact on her life and writings were Shakespear, John Berger, Tolstoy. In 2017, in a conversation with a media house, she revealed,


Growing up, there were really a lot of Shakespeare, a lot of Kipling. Later on, people like John Berger, Tolstoy, writers like that. In nonfiction, I'd say perhaps pretty high up on my list would be someone like Eduardo Galeano."

In 2017, Indian actor-politician Paresh Rawal tweeted on Arundhati Roy when she was badmouthing the Army.
In 2018, in an interview, she was asked which Beatle was her favourite and why. She then replied,


John Lennon. I can say that in my sleep! Why? Because I always felt that there was a sadness that was wrapped with brilliance. And, this is not the reason that I love him – I also love the way he looks. This morning I woke up and felt a little jealous of seeing Yoko Ono and him together. I was like, "Fuck!" Although it was really before my time, but still…"
In 2019, Roy spoke at FRANCE 24, an international news channel, about the Covid-19 pandemic and the Indian response to the virus. She stated,


The virus amplifies co-morbidities, and it does the same thing to human societies: "It exposes infirmities, weaknesses and prejudices." On the post-pandemic world, she tells us that if we were "sleepwalking" into a surveillance state before, we're now "panic running."
In an interview, Roy exclaimed about her love for books. She spelt out,


Language is my friend. Every time I am able to write to close the gap between language and thought, the blood flows easier in my veins. That is why I think I am always writing."
In 2019, Arundhati Roy stated in an interview regarding Narendra Modi and his government. She said,


Modi is back once again, even bigger than before, worshipped like a deity. It's fascinating psychology—pain turned into pleasure for the sake of the nation. The opposition parties behaved pettily and arrogantly with each other, diminishing each other while their ship went down."
Arundhati is an animal lover. She often shares pictures of her pet dog on her social media account.