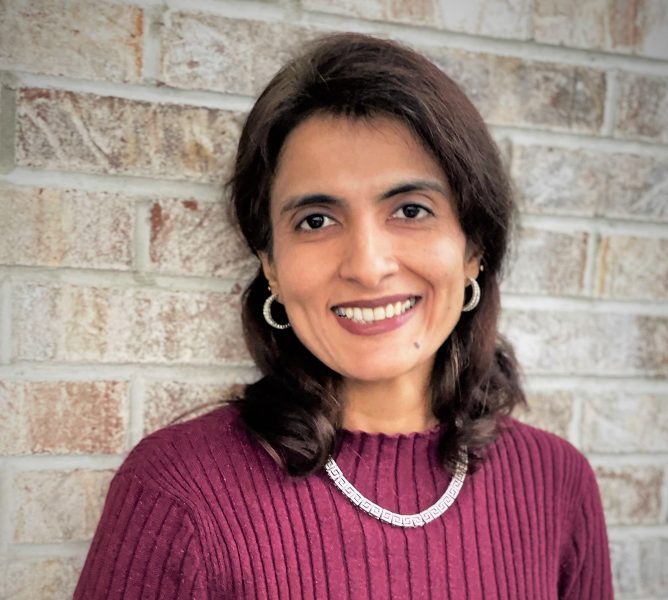 Ami Ganatra is an Indian writer and a principal in The Bridgespan Group's Mumbai office. Her famous work includes Mahabharata Unravelled: Lesser Known Facets of a Well-known History (2021), and Ramayana Unravelled: Lesser Known Facets of Rishi Valmiki's epic (2022). Ami Ganatra in her writings, translated accurate, and relevant verses in the Sanskrit text.
Wiki/Biography
Ami Ganatra was born on Saturday, 2 January 1982 (age 41 years; as of 2023). Her zodiac sign is Capricorn. In 2004, she completed Bachelor of Engineering, Computer Science at Veermata Jijabai Technological Institute VJTI, Mumbai, Maharashtra. In 2008, she gained an MBA degree from the Indian Institute of Management, Ahmedabad (IIM-A). Ami Ganatra gained fourteen years of experience in business strategy, and consulting. Ami Ganatra has worked across four continents including Asia, Europe, South Asia, and North America. [1]LinkedIn – Ami Ganatra
Physical Appearance
Height (approx.): 5′ 5″
Hair Colour: Black
Eye Colour: Black
Family
Parents & Siblings
There is not much information about her parents and siblings.
Husband & Children
There is not much information about her marital status.
Religion/Religious Views
Ami Ganatra follows Hinduism.
Signature/Autograph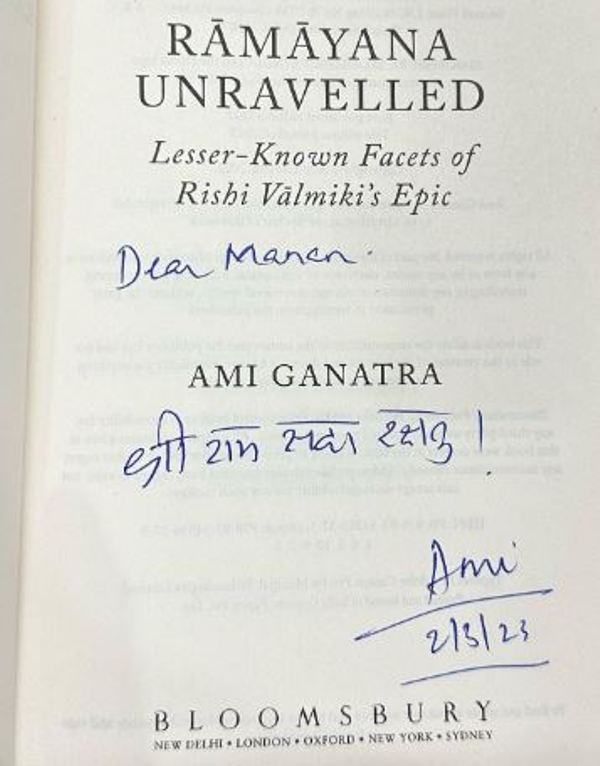 Career
From 2004 to 2006, Ami Ganatra worked as a Software engineer at Infosys Technologies Limited. In April 2007, she joined Bain & Company, London, United Kingdom as a Summer Associate, and within a year she was promoted to the Case Team Leader for the next five years. In November 2013, she left the company and joined BASF, Hong Kong as Regional Manager in Consulting services, and got promoted in July 2016 as the Head of Regional Strategy, Business Support and Special Projects. Ami Ganatra served BASF for six years till April 2020. From October 2021 to September 2022, she served as principal at The Bridgespan Group, Mumbai, Maharashtra. It is a social impact advisor company to nonprofits and NGOs. Ami Ganatra frequently publishes blogs on WordPress like A Spank in Need, The Heroic Dilemma, Strange are the Ways of Beauty, and many other articles on Shastra, travel, poetry, and Itihasa [2]WordPress. On the basis of the Gita Press edition, the Critical Edition of the Bhandarkar Oriental Research Institute, and Kisari Mohan Ganguli's English translation readings, Ami Ganatra gathered major key events of the Mahabharata, and in July 2021, she published her book Mahabharata Unravelled: Lesser known facets of well-known history. In July 2022, Ami Ganatra wrote Ramayana Unravelled: Lesser known facets of Rishi Valmiki's epic. Her writings are an attempt to revisit the Indian original itihasa to make the epics easily available to all by taking out the accurate nuances and events. [3]Anant National University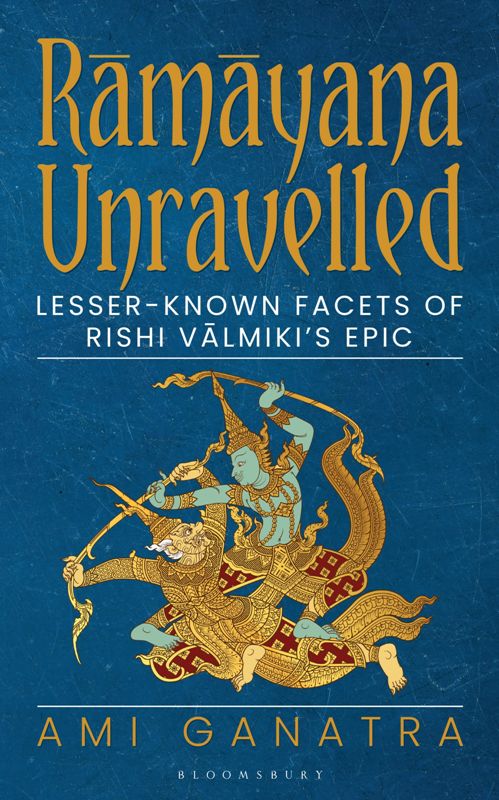 Facts/Trivia
In an interview, when asked if Ami Ganatra takes Ramayan and Mahabharata as Hindu epics or mythology, she said,


Our rishis are called Ramayana and Mahabharata itihasa and that's what I believe they are. We have a very intricate classification of various types and Shruti and Smriti literature; so clearly they knew what they were speaking about. The word itihasa – iti-ha-aasa means 'So it was.' The definition is 'Itihasa is that which is based on something that happened in the past, is narrated in a katha format; and is meant to give instructions of the four purusharthas – Dharma, Artha, Kaama, Moksha – for living a fruitful life. In that sense, itihasa is not merely a documentation of the past, but a commentary of what happened in the past with lessons for our own lives. In a way, itihasa is a case study of sorts which, through the lives of our ancestors, highlights the wisdom of Sanatana Dharma."
Ami Ganatra's hobbies include yoga, hula hooping, and travelling. She is a certified yoga instructor, and also a punctual yoga practitioner. She often posts pictures and videos on her social media related to her hobbies.
Ami Ganatra has given talks on Indian epics at TEDxHinduCollege. [4]

Indica Today
In 2007-8, Ami Ganatra was a member of IIMACTS, the dramatics society of the Indian Institute of Management, Ahmedabad (IIM-A).
In June 2022, Ami Ganatra gave a lecture on Indian epics, Itihasa, Arthashastra, and Dharma at Aditya Birla Group's finance team's CFI summit.
Ami Ganatra has been featured in several interviews on YouTube, including Centre for Indic Studies, The Carvaka Podcast, PGurus, Swarajya, 'SandeepSeminars' by Sandeep Maheshwari, and 'The Ranveer Show' hosted by Ranveer Allahbadia.