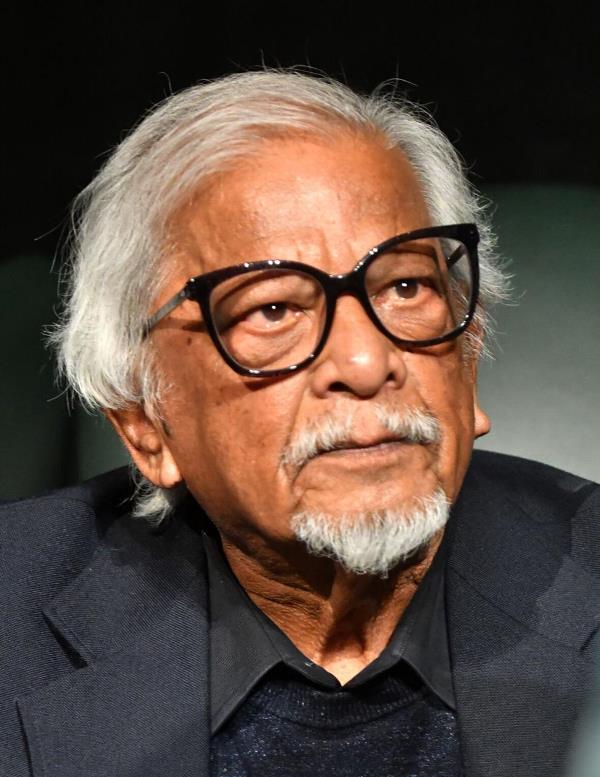 Arun Manilal Gandhi (1934-2023) was a South African-born American author and socio-political activist. He was the son of Manilal Mohandas Gandhi and the grandson of the Indian lawyer and nationalist leader Mahatma Gandhi. In 2023, he of a brief illness died at the age of 89.
Wiki/Biography
Arun Manilal Gandhi was born on Saturday, 14 April 1934 (age 89 years; at the time of death) in Durban, Natal Province, South Africa. His zodiac sign is Aries.
He met his grandfather, Mahatma Gandhi, for the first time when Arun was 5 years old.
When he was 10 years old, he faced discrimination in South Africa on the basis of his skin colour and was bullied and beaten. In 1946, he met Mahatma Gandhi for the second time, when he began to live with his grandfather at the Sevagram ashram in Maharashtra, India. During his stay at Sevagram ashram, he was the most educated child among other children, who could not afford to go to school and worked in farm fields. His grandfather told him to play with the children living in the neighbourhood after school and teach them whatever he learned in school each day. Soon, he began to teach crowds of children and their parents. In 1948, he returned from India to the Union of South Africa a few weeks before the assassination of Mahatma Gandhi on 30 January 1948. Later, he spent the rest of his childhood in South Africa.
In 1987, he studied at the University of Mississippi, U.S.
Physical Appearance
Height (approx.): 5′ 8″
Hair Colour: Gray
Eye Colour: Black
Family
He belonged to a Hindu family in the Union of South Africa; however, his family has its roots in India.
Parents & Siblings
His father, Manilal Mohandas Gandhi, worked as an editor of the Indian Opinion newspaper. He died of a stroke in Phoenix, South Africa on 5 April 1956 at the age of 63.
His mother, Sushila Mashruwala, died in 1956 at the age of 82.
He had an elder sister named Sita Gandhi, who died in 1999, and a younger sister named Ela Gandhi, who is a peace activist and former politician.
Wife & Children
In 1957, he got married to Sunanda Gandhi, who was a nurse, author, and researcher. He met her in a hospital. She died on 21 February 2007.
The couple is survived by a son named Tushar Arun Gandhi, who is an author, and a daughter named Archana Gandhi.
Other Relatives
His grandfather, Mahatma Gandhi, was an Indian lawyer, anti-colonial nationalist, and political ethicist. He played a major role in India's independence from British rule. He is also considered the Father of the Nation in India. On, 30 January 1948, he was assassinated by Nathuram Godse at the Birla House mansion in New Delhi.
His grandmother, Kasturba Gandhi, was an Indian political activist. She was betrothed to Mahatma Gandhi at the age of seven and got married to him in May 1883 at the age of 14.
Religion/Religious Views
He was born into a Hindu family; however, he was not a practising Hindu. According to him, he did not want to put a label on his religion and considered himself a Unitarian. In his words,
Hinduism is not really a religion, if you look at it. There is nothing you need to do except be born a Hindu. I was born a Hindu; I am a Hindu; nobody can deprive me of being a Hindu. Yet I can practice it differently." [1]Honolulu Advertiser
Career
Author
In 1949, he published his first book titled 'A Patch of White' while he was working as a journalist in India. In the book, he wrote about his own experiences with prejudices. In 1983, he published a book titled 'The Morarji Papers: Fall of the Janata Government' in which he wrote about the documents exchanged from 1977 to 1980 between the leaders of the Janata Party government in India.
In 1984, he co-authored the book 'Experiments in Self-help: Voices from Indian Villages' along with Sten E. Berg and Sunanda Gandhi. In 1998, he wrote a book titled 'Daughter Of Midnight – The Child Bride of Gandhi' in which he wrote about Kastur Kapadia, who was the wife of Mahatma Gandhi.
He had also written many children's books such as 'Grandfather Gandhi' with Bethany Hegedus (2014) and 'Be the Change: A Grandfather Gandhi Story' (2016), and 'You, Me, We: A Celebration of Peace and Community' (2023) in which he wrote about the things that he learned from his grandfather Mahatma Gandhi.
In 2023, he wrote a book on the life story of Kasturba Gandhi titled 'Kasturba Gandhi: A Biography.'
Socio-political Activist
In 1987, he moved to the United States to do a study at the University of Mississippi in which he examined and compared prejudices that prevailed in India, the U.S., and South Africa. In the early 90s, he, along with his wife, moved to Memphis, Tennessee in the United States, where they founded the M. K. Gandhi Institute for Nonviolence in 1991. In 1996, he co-founded 'Season for Nonviolence,' a yearly event to celebrate the lives and remember the sacrifices of Mohandas Gandhi and Martin Luther King Jr. He signed 'Humanism and Its Aspirations,' the third Humanist Manifesto 2003. In 2007, he was invited as the first guest to teach a course titled 'Gandhi on Personal Leadership and Nonviolence' as per the 'Conflict Scholar in Residence' Program of Salisbury University in Salisbury, Maryland. In the same year, he was invited for a guest lecture at Salisbury University Center for Conflict Resolution where he spoke on the subject of 'Nonviolence in the Age of Terrorism.' After the death of his wife in 2007, he shifted M. K. Gandhi Institute for Nonviolence from Tennessee to Rochester, New York.
In 2008, in an interview, while talking about Israel and the U. S., he said that both countries highly contributed to the 'culture of violence.' He was criticised by Christian Brothers University for saying this. Later he apologised to the University; however, his apology was not accepted. The University asked him to leave the M. K. Gandhi Institute for Nonviolence or the institute would not open. He resigned from the institute and was no more a part of the institute. In 2009, he spoke on the subject of peace at Chattanooga State Technical Community College in Chattanooga, Tennessee and Cleveland State Community College in Cleveland, Tennessee. In 2011, he went on a tour to Honolulu, Hawaii, sponsored by We Are One Foundation's Barbara Altemus and the Gandhian International Institute for Peace. During his tour, he gave speeches on the subjects of peace and non-violence at many Schools and Universities. In 2022, he gave a lecture at Augustana College in Illinois, United States.
Awards, Honours, Achievements
Received the Peace Abbey Courage of Conscience Award "for bringing the legacy of Gandhi to America" and founding the M. K. Gandhi Institute for Nonviolence in 1991
Recipient of Seven honorary doctoral degrees
Former Board Member of the Nelson Mandela's Children's Hospital in South Africa, The Parliament of the World's Religions, and the Interfaith Alliance
Multi-year participant in the Renaissance Weekend deliberations alongside former U.S. Presidents and Rhodes scholars
Former leader of the Interfaith March in Washington D.C.
Death
On 2 May 2023, he died of a brief illness at the age of 89 in Kolhapur, Maharashtra. [2]The Times of India
Facts/Trivia
Since 2016, Arun Manilal Gandhi was living in Rochester, New York.
In 1982, an English language Biographical film 'Gandhi,' directed by the famous English filmmaker Richard Attenborough, was released. The Indian government subsidized the film with $25 million. Arun Gandhi wrote an article criticizing the Indian government for subsidizing the film and argued that they could spend that amount of money on better things. The article was widely accepted by people. Before the release of the film, Arun Manilal Gandhi was invited to a special screening of the film. After watching the film he said that his grandfather's character, philosophy and legacy were accurately displayed in the film. He was so moved by the film that he wrote another article drawing back to the first one.
He travelled to many counties all around the world including Israel, Palestine, Croatia, France, Ireland, Holland, Lithuania, China, Scotland, and Japan to spread the message of peace and non-violence.
In 2009, he appeared in the documentary film titled 'THE CALLING: Heal Ourselves Heal Our Planet.