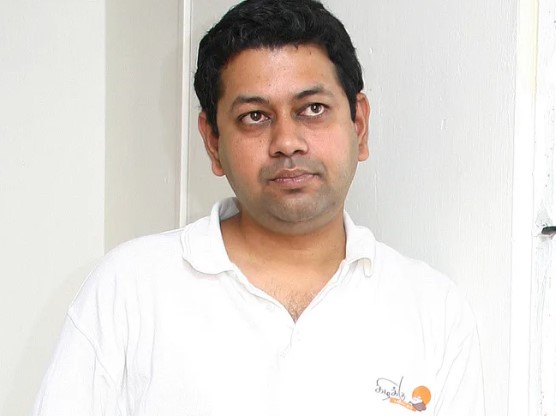 Badri Seshadri is an Indian writer, software entrepreneur, and political analyst. He is one of the co-founders of the famous sports website 'ESPN Cricinfo.' In 1994, he started an online book store named Kizhakku Pathippagam (Eastern Publishing House). Additionally, he is skilled in archaeology. He served on the Advisory Committee of the Tamil Internet Education Association till October 2022. On 29 July 2023, he was arrested by the Tamil Nadu police for making 'provocative' comments about the violence in Manipur and Chief Justice of India (CJI) DY Chandrachud during a YouTube interview. [1]The Quint
Wiki/Biography
Badri Seshadri was born in 1965 (age 56 Years; as of 2023) in Kumbakonam, Tamil Nadu. From 1987 to 1991, he attended the Indian Institute of Technology in Madras to attain a bachelor's degree in mechanical engineering. He then pursued a Doctor of Philosophy (PhD) in mechanical engineering at Cornell University, Ithaca, New York from 1991 to 1996. [2]Badri Seshadri's LinkedIn Account
Physical Appearance
Height (approx.): 5′ 7″
Hair Colour: Salt and Pepper
Eye Colour: Black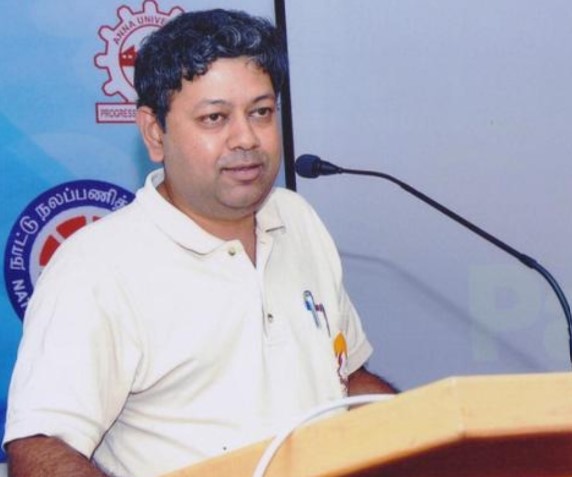 Family
Not much is known about his family.
Career
Badri Seshadri co-founded the website Cricinfo in June 1996 and served as its director until April 2005. During his time at Cricinfo, he was involved in operations, strategy, and commercial aspects. On 18 February 2004, Badri Seshadri began an organisation named 'New Horizon Media private limited'. He made and distributed free software like NHM Writer and Font Converter through this company. He is a member of Babasi, a Publishers Association, and actively participated in the technical forum called 'Uttamam.' He also works to make people aware of archaeology through the Tamil Heritage Foundation, where he works as an assistant treasurer. Moreover, he runs an online magazine called East Today.
In August 2012, he began working as a director at Aargee Staffing Services Private Limited in Chennai, India, where he was in charge of the IT Staffing department. Badri Seshadri (Badri) and K Satyanarayan (Satya) started SynProSoft in 2014. Through Synprosoft, he assists in providing high-quality IT solutions for small and medium-sized enterprises (SMEs) on the Zoho platform.
When the DMK government came into power, they appointed Badri Seshadri to the advisory council for the Tamil Internet Education Council. However, his time in this role ended in October 2022 when he was removed due to his critical remarks about DMK founder C N Annadurai on social media. [3]Time News Badri Seshadri used to take part in a weekly discussion program called "Nanenda" on New Generation Television. In this show, he talked about various topics concerning politics, society, and the economy. He also regularly appears as a political commentator on various television channels.
Literary Works
Badri Seshadri is the author of many science fiction books for children in Tamil and English. He is also famous for translating English books into Tamil.
Tamil Books
How did the world appear?
Mathematical genius Ramanujan
123: India-US Nuclear Power Treaty
English Books
Translation Books
Candide ( Candide by Voltaire in French , via English)
One Ring Two Kills ( A Study in Scarlet, Sherlock Holmes debut by Arthur Conan Doyle )
Not a Penny More, Not a Penny Less by Jeffrey Archer
Sri Lanka: From War to Peace by Nitin Gokhale
Mind-Opening Experiences of an Advertiser (David Ogilvy)
Controversies
Commented on the First Chief Minister of Tamil Nadu
In October 2022, Badri Seshadri attracted controversy when he posted certain comments on social media about Anna, the first chief minister of Tamil Nadu. As a result of these comments, he was removed from the advisory council for the Tamil Internet Education Council by DMK. [4]Time News
Criticized the Chief Justice of India (CJI) over Manipur Violence
In July 2023, the Perambalur district police arrested Badri Seshadri at his home in Chennai. The arrest happened because of comments he made in a YouTube video, where he criticized the Chief Justice of India (CJI) and the Supreme Court for their handling of a case related to the Manipur violence. Badri Seshadri was arrested by the Tamil Nadu police under IPC sections 153, 153A, and 505(1)(B). [5]The Quint Badri commented during an interview on YouTube,
The Supreme Court has said that if you (the government) cannot do anything, we (the court) will. Let's give a gun to Chandrachud and send him there. Let's see if he can restore peace. It's a hilly and complex region and murders will happen there. We can't stop the violence from happening."
Facts/Trivia
Many famous socio-economic and political organizations and institutions in India frequently invite Badri Seshadri to be their chief guest.
Once, in a media conversation, Badri Seshadri shared a story from his past when an old student visited Badri's father, and he suggested that Badri should go to IIT (Indian Institute of Technology) after high school. However, his father couldn't afford expensive preparatory classes. So, his father sent a postcard to IIT Madras, asking about their admission process. In a few days, he received a reply along with the previous year's question papers. Badri worked hard to prepare for the exam and eventually succeeded, making his way to the prestigious IIT Madras.