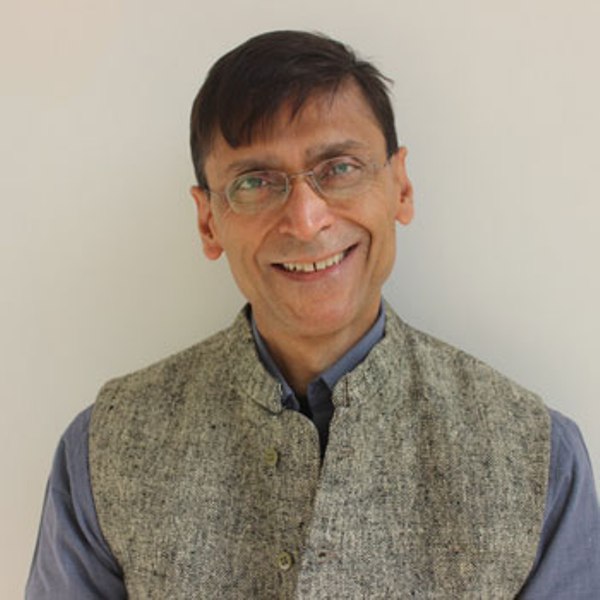 Makarand Paranjape (born 1960) is an Indian poet, literary critic, professor, novelist, and former Director at the Indian Institute of Advanced Study (IIAS), Shimla. He is a Professor of English at the Centre for English Studies, Jawaharlal Nehru University in New Delhi since 1999.
Wiki/Biography
Makarand R. Paranjape was born on Wednesday, 31 August 1960 (age 63 years in 2023) in Ahmedabad, Gujarat. His zodiac sign is Virgo. He did his schooling at the Bishop Cotton Boys' School in Bangalore. In 1980, he gained a B.A. (Hons.) degree in English from St. Stephen's College, University of Delhi. He held first rank in 1st and 2nd year of his graduation. He also holds an M.A. degree in English Literature from the University of Illinois at Urbana–Champaign, USA. He gained a PhD degree, in 1985, from the same institute on the topic of Mysticism in Indian English Poetry.
Family
Parents & Siblings
There is not much information about his parents and siblings.
Wife
In 1987, Makarand Paranjape married Sarina, a graduate student at the University of Illinois Urbana-Champaign (UIUC). In 2006, he married Devaki Singh, the daughter of Arun Singh who is the former union minister of State for Defence in the Government of India. He was a minister in the government headed by Rajiv Gandhi. They divorced in 2014. Makarand Paranjape is now married to Gayatri Iyer.
Career
Professor
In 1980, Makarand Paranjape began his career as a teaching assistant at the University of Illinois Urbana-Champaign (UIUC), United States. In 1986, Makarand Paranjape returned to India. He joined the University of Hyderabad, first as a lecturer and then as a reader. In 1994, he served as an associate professor in the Department of Humanities and Social Sciences at the Indian Institute of Technology, Delhi. From 1999 until 2018, he served as a professor of English at Jawaharlal Nehru University, New Delhi.
Director/Chairperson
In August 2018, Makarand Paranjape was appointed as Director of the Indian Institute of Advanced Study (IIAS). From 2005 to 2006 he remained a Chairperson of the Centre for Linguistics and English. In 2006, he was appointed as the Chairperson of the Centre for English Studies and served for a year. From 2013 to 2015, Makarand Paranjape served again as a Chairperson of the Centre for English Studies. He is currently the Director of the Indian Institute of Advanced Study, Rashtrapati Nivas, Shimla, Himachal Pradesh, India.
Writer
He has published over 120  academic papers and over 200 essays, in various journals and edited books globally. [1]The Times of India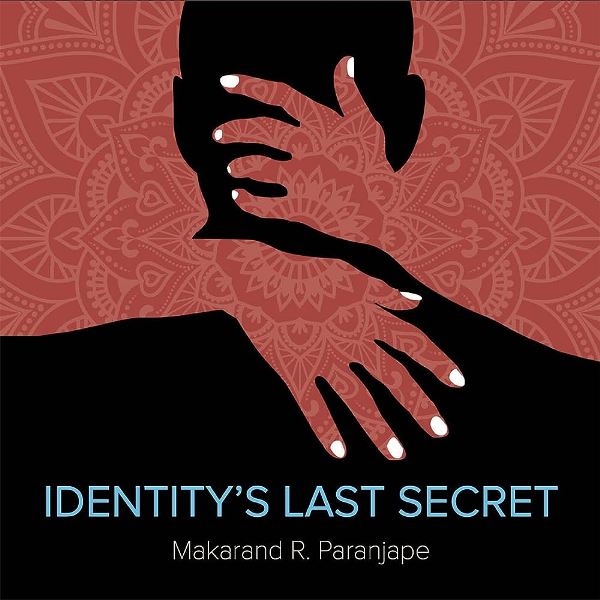 Fiction
This Time I Promise It'll Be Different: Short Stories. New Delhi: UBS Publishers, 1994
The Narrator: A Novel. New Delhi: Rupa, 1995
Body Offering, New Delhi: Rupa, 2013
Identity's Last Secret, 2022
Poetry
The Serene Flame. Delhi: Rupa, 1991
Playing the Dark God. Delhi: Rupa, 1992
Used Book. New Delhi: Indialog Publications, 2001
Partial Disclosure. New Delhi: Mantra Books, 2005
Confluence. New Delhi: Samvad India, 2007
Transit Passenger/Passageiro em Transito. Sao Paulo: Humanitas, University of Sao Paolo Press, 2016
Translation
Boats from the Marathi original Hodya by Hemant Govind Joglekar. New Delhi: B.R. Publishers, 1994
Edited Books
Indian Poetry in English. Madras: Macmillan, 1993
 Sarojini Naidu: Selected Poetry and Prose. Delhi: HarperCollins India, 1993
 An Anthology of New Indian English Poetry. Delhi: Rupa, 1994
 Sarojini Naidu: Selected Letters. Delhi: Kali for Women, 1996
 The Spirit's Manifest Home: The Story of Sri Aurobindo Ashram-Delhi Branch, New Delhi: Sri Aurobindo Ashram, 1997
The Best of Raja Rao. New Delhi: Katha, 1998
The Penguin Sri Aurobindo Reader. New Delhi: Penguin, 1999
The Little Book of Sri Aurobindo. New Delhi: Penguin, 2001
The Penguin Swami Vivekananda Reader. New Delhi, 2005
The Cyclonic Swami: Vivekananda in the West. With Sukalyan Sengupta. New Delhi: Samvad India, 2005
Dharma and Development: The Future of Survival. New Delhi: Samvad India, 2005
Science and Spirituality in Modern India. New Delhi: Samvad India, 2006
Earth Lessons: Three Essays on Saving the Planet. Co-edited with Devaki Singh. New Delhi: Vikram Sarabhai Foundation, 2008
Science, Spirituality and the Modernization of India. New Delhi: Anthem, 2008
Sacred Australia: Post-secular considerations. Melbourne: Clouds of Magellan, 2009; Indian Edition, with new Foreword and Preface, New Delhi: Aditya Prakashan, 2010
Indian English and Vernacular India. Co-edited with G. J. V. Prasad. New Delhi: Pearson Longman, 2010
Awards, Honours, Achievements
Makarand Paranjape holds The Indian Council for Cultural Relations (ICCR) Chair in Indian Studies, at the National University of Singapore, from August 2010 onwards.
From October to December 2014, Makarand Paranjape held the Inaugural DAAD-Eric Auerbach Visiting Chair in World Literatures at the University of Tübingen, Germany.
For the 2008 and 2009 Commonwealth Writers' Prize, he was the chairperson for the Europe and South Asia region of the Pan-Commonwealth panel of judges.
Facts/Trivia
In August 2020, Makarand Paranjape was accused of irregularities by another officeholder, which resulted in an argument with the institution's chairman and vice chairman. In an interview with The Wire in April 2021, Paranjape responded to his detractors. Later, it was revealed that he had violated the institute's MoA (memorandum of association) while serving as its director and that there had been no conflict with any other particular department heads at the institution.
In Makarand Paranjape's coffee-table book of poems published in January 2022 as Identity's Last Secret, Paranjape discussed how he came out of a difficult relationship. The novel, Body Offering is a tale of a middle-aged man's extra-marital affair with a woman 25 years younger than him.
Makarand Paranjape served as general editor for several reproductions of out-of-print and rare Indian English books issued by the Sahitya Akademi, New Delhi.
Makarand Paranjape is the founding editor of the worldwide, biannual journal, Evam: Forum on Indian Representations. E.S.: Revista de Filologia Inglesa, University of Valladolid (Spain), South Asian Review (USA), Situations: Cultural Studies in the Asian Context (Seoul, S. Korea), Indialogs: Spanish Journal of India Studies, Universitat Autonoma de Barcelona (Spain), and SARE: Southeast Asian Review are among the journals for which the author serves as an editorial board member.
Makarand Paranjape was a columnist in Sunday Observer, Business Standard, The Pioneer, and Life Positive and currently writes columns for Swarajya, Mail Today, and DNA.
In 2016, amid the JNU riot, Makarand Paranjape was favourable to the BJP government. In an article, he suggested that the Gandhi-Nehru family should leave Congress. Prior to the 2019 General Election, Paranjape had penned an opinion piece endorsing the candidacy of Priyanka Gandhi, the sister of former party president Rahul Gandhi.