Moni Mohsin was born in 1963 (age 60 years; as of 2023) in Lahore, Pakistan. In 1979, she went to a boarding school in England. Later, she studied anthropology and archaeology at Cambridge University, England.
Physical Appearance
Height (approx.): 5′ 6″
Hair Colour: Dark Brown
Eye Colour: Dark Brown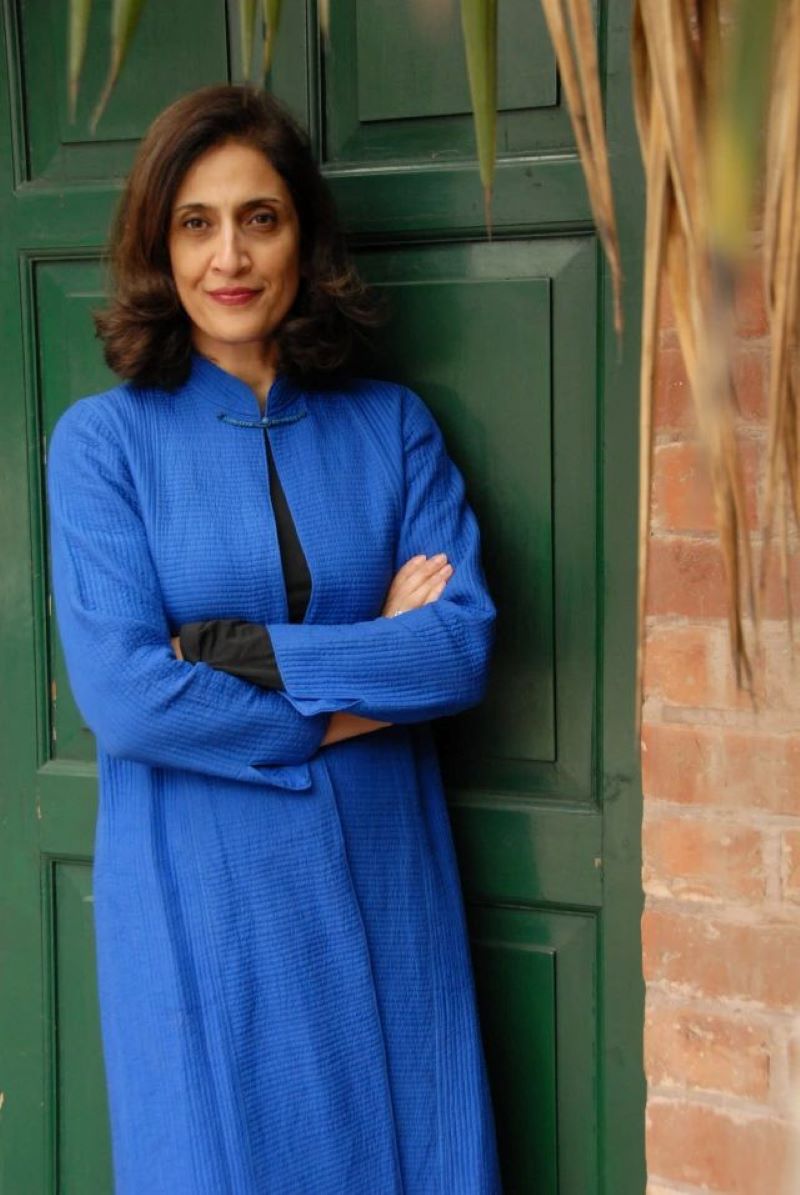 Family
Moni Mohsin belongs to a Punjabi (Pakistan) Muslim family.
Parents & Siblings
Moni Mohsin's father's name is Syed Muhammad Mohsin, who died on 12 July 2022, and her mother's name is Sitwat Mohsin, who died in April 2022.
She has a brother named Syed Mehdi Mohsin and an elder sister named Jugnu Mohsin, Pakistani journalist and politician.
Husband & Children
Moni Mohsin is married to Shahzad Ghaffar, CIO, Observatory Credit Markets Fund Ltd. The couple has a daughter named Laila Ghaffar and a son named Fair Ghaffar.
Other Relatives
Moni's uncle, Syed Zulfiqar Bokhari was a politician and a bureaucrat who served as an ambassador of Pakistan to Spain. He was the chairman of the Pakistan Cricket Board from 1995 to 1998. He died on 4 January 2019.
Moni's other uncle, Syed Iftikhar Bokhari was a politician and a cricketer. He was a member of the Senate of Pakistan from March 1988 to 1991. He played cricket for more than a decade from 1951 to 1967 and he died on 10 November 2021.
Her cousin, Syed Fakhar Imam is a politician who was the 11th Speaker of the National Assembly of Pakistan from 1985 to 1986. He has worked as the Chairman of Pakistan's Parliamentary Special Committee on Kashmir. From April 2020 to 2022, he was the Federal Minister for National Food Security and Research, in Pakistan.
Her other cousin, Syeda Abida Hussain was the first woman diplomat appointed as the Pakistan Ambassador to the United States in 1991. She joined Pakistan Muslim League political party in 1985. She was the Minister of Food and Agriculture and Population Control from 1997 to 1999.
Moni Mohsin's nephew, Ali Sethi, is a singer and her niece, Mira Sethi, is an actress.
Career
In early 1990's, Moni Mohsin started writing satirical column 'The Dairy of a Social Butterfly' which appeared in 'The Friday Times' for which she gained popularity worldwide. In an interview, she explained how she came up with the idea for her column. She went on to describe what 'social butterfly' is and said,
I overheard a conversation between two begums who were discussing the 'nuances' of shawls during a lunch party in Lahore in the early 1990s. Right there the idea of a bitchy social satire struck me and I developed it into a column for fun. The Butterfly is a privileged woman, the representative of a section of our society which hasn't engaged itself with anything meaningful." [1]India Today
Moni Mohsin authored her debut book 'The End of Innocence' in 2006. She then published a comedy novel titled 'The Dairy of a Social Butterfly' (2008). Later, she wrote novels like 'Tender Hooks' (2011), 'Duty Free' (2011), 'The Return of the Butterfly' (2014), 'The Impeccable Integrity of Ruby R.' (2020), and 'Between You, Me & The Four Walls: The Social Butterfly Bulletin' (2022). As a freelance writer, she publishes columns about politics, society, lifestyles, and class.
Awards
In 2006, Moni Mohsin won the Pakistan's National Literary Award for the best work of fiction in English.
Facts/Trivia
Moni Mohsin is often being the part of the panel literary festivals.
Her columns are published in the newspapers like 'The Friday Times,' The Guardian,' and 'The Economist.'
She loves animals, dogs in particular and often posts pictures with her pet dog on social media.