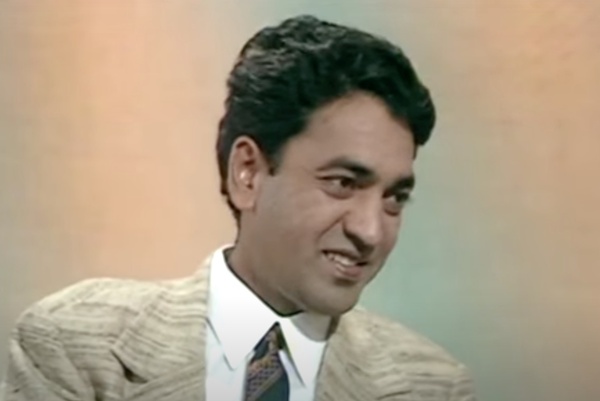 Shiv Kumar Batalvi (1936-1973) was a renowned Indian poet of the Punjabi language who was famous for his poetry on subjects like separation and lover's agony. Shiv Kumar Batalvi was renowned for his poetry collections like 'Peeran Da Paraga,' 'Dardmandan Deean Aheen,' 'Loonan,' and 'Birha Toon Sultan.' Shiv Kumar Batalvi passed away at the young age of 36 on 6 May 1973 after suffering from liver cirrhosis at Kiri Mangyal, District Gurdaspur, Punjab, India.
Wiki/Biography
Shiv Kumar Batalvi was born as 'Shiv Kumar' on Thursday, 23 July 1936 (age 36 years; at the time of death) [1]Shiv Kumar Batalvi- Life and Poetry in the village Bara Pind Lohtian, located in the northern part of pre-partition Punjab, near the Jammu & Kashmir border and now in District Phillaur, Jalandhar, Punjab, India. His zodiac sign was Cancer. Shiv Kumar Batalvi went to the Boys' Primary School in his village and won a scholarship in the 4th grade. After the partition of India in 1947, Shiv Kumar Batalvi and his family moved to Darussalam Mohalla (now Prem Nagar), Batala, Punjab, where he attended the Salvation Army School and completed his matriculation in 1953. Shiv Kumar Batalvi enrolled at Baring Union Christian College, Batala, to pursue Faculty of Science (F. Sc); however, he dropped the program midway and left the college. After a few months, he was admitted to Government Ripudaman College, Nabha, Punjab, but he left that institute after a few months as well. Shiv Kumar Batalvi attended the Sikh National College, Qadian, Punjab, to pursue Arts; however, he dropped out of the college in the last year of his course.
Physical Appearance
Height (approx.): 5′ 9″
Hair Colour: Natural Black
Eye Colour: Dark Brown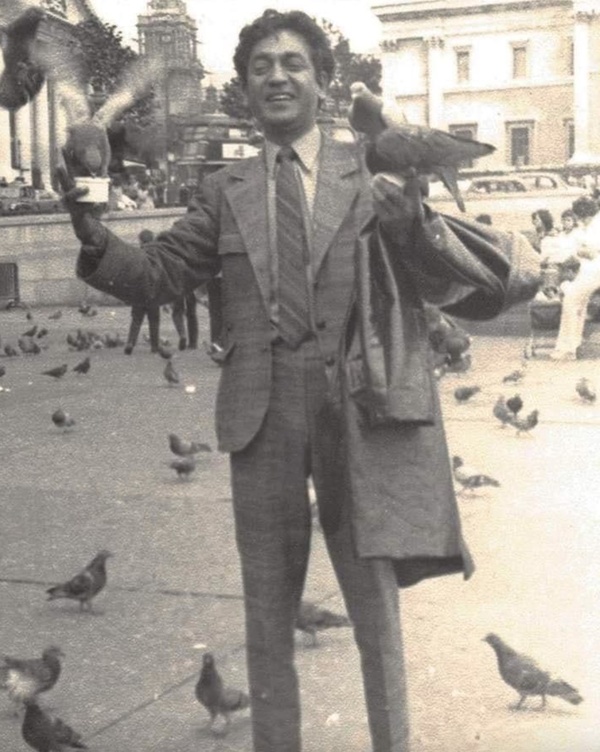 Family
Shiv Kumar Batalvi belonged to a Punjabi-Hindu Brahmin family.
Parents & Siblings
Shiv Kumar Batalvi's father, Pandit Krishan Gopal, was a Patwari/Tehsildar (an official collector of the Revenue Department), and he retired as a principal of Patwar School, Batala. Shiv's father got married to Shanti Devi in 1931. Shiv's mother was a homemaker. Shiv Kumar Batalvi had an elder brother, Davarka, who passed away at a very early age. Shiv Kumar Batalvi's brother Subhash Batalvi lives in Panchkula, Haryana, and his brother Suresh Batalvi lives in Delhi. Shiv's younger sister Surinder lives in Chandigarh, and his sister Saroj lives with her husband, Baldev Mehta, in Toronto, Canada.
Wife & Children
Shiv Kumar Batalvi got married to Aruna, a Brahmin girl from the village Kiri Mangyal, District Gurdaspur, Punjab, on 5 February 1967.
The couple was blessed with a son, Meharbaan Batalvi, and a daughter, Puja. Meharbaan Batalvi was born in 1968, and he holds a doctorate in Punjabi language; he is settled in Canada with his mother, Aruna. Puja was born in 1969 and holds a doctorate in Economics; she is married and settled in the United States of America. [2]The Tribune
Relationships/Affairs
It is allegedly said that at the beginning of Shiv Kumar Batalvi's career, he met a girl, Maina, at a local village fair. He fell in love with her and went on to look for her in her village. When Shiv reached her hometown, he got to know about Maina's death and Shiv was left heartbroken. He wrote an elegy named 'Maina' in memory of her. Shiv Kumar Batalvi dedicated many books of his career to the girl and used to write 'Apne geetan di maina de naam' (in memory of Maina) at the start of his books. Later in his career, Shiv Kumar Batalvi fell in love with Punjabi novelist Gurbaksh Singh Preetlari's daughter, Anusuya Singh Estevez. [3]Hindustan Times However, she didn't want to marry Shiv and moved to Venezuela. It is said that Shiv wrote the poem 'Main Ik Shikra Yaar Banaya' on Anusuya.
Religion
Shiv Kumar Batalvi followed Hinduism.
Signature/Autograph
Career
Poetry
Shiv Kumar Batalvi published his first book, 'Peeran Da Paraga' (A Handful of Pains), in 1960. The book had a total of 25 poems written by Shiv during the period of 1957-1960. The poems emphasize the pain of separation and his desire to die.
Shiv Kumar Batalvi published another book 'Atte Deean Chirian' (The Sparrows of Kneaded Flour) in 1962. This book was famous for its variety of themes and subjects about human feelings of separation and love. This book won the first prize from the language department of Punjab.
In 1963, Shiv Kumar Batalvi released his book 'Mainu Vida Karo' (Bid Me Farewell). This collection of poems portrayed the metaphors of death and the pain of separation. In 1965, Shiv Kumar Batalvi released his most famous book 'Loona,' a verse play inspired by the theme of Puran Bhagat (Punjabi folklore character). The book was all about appreciating women's sufferings in the patriarchal world.
In 1970, Shiv Kumar Batalavi released 'Mein Te Mein' (Me and Myself). This was his last book before he passed away in 1973. It is a long narrative poem based on a man's sufferings in the different fields as well as the complexities of his own life.
Awards, Honours, Achievements
In 1967, Shiv Kumar Batalvi received the Sahitya Akademi Award for his verse play 'loona.' He received the award from the then-president of India, Zakir Hussain. [4]Sahitya Akademi
Death
After moving to Chandigarh, Shiv's health started deteriorating, and he became an avid drinker who used to drink on a regular basis. In May 1972, Shiv Kumar Batalvi was sponsored to London by his close friends Dr. Gupal Puri and Mrs. Kailash Puri. It was Shiv's first international trip, and his arrival was announced on public platforms like newspapers and radio channels. Due to multiple engagements and parties, Shiv started drinking more with each passing day. After returning from England in September 1972, Shiv Kumar Batalvi was diagnosed with Liver Cirrhosis. In 1973, his health started declining to a large extent, and his wife, Aruna, got him admitted to a hospital in Amritsar. Shiv was later transferred to the Government Multi Speciality Hospital, Sector 16, Chandigarh. During his final days, Shiv protested that he didn't want to die in a hospital bed; therefore, he was taken to his father-in-law's home. A day before his death, Shiv had a massive heart attack, and he passed away in the morning hours of 6 May 1973 at his in-law's village Kiri Mangyal, District Gurdaspur, Punjab, India.
Favourites
Poet(s): Shah Hussain and Waris Shah
Facts/Trivia
He used to write poetry in Urdu (as Urdu was the national language before partition) and Persian as he was well-versed in these languages. He started writing in Punjabi in 1957 when he was in the last year of his college.
During his initial writing days, Shiv Kumar Batalvi worked under senior writers like Jaswant Singh Rahi, Kartar Singh Balgan, and Barkat Ram Yumman. It was Barkat Ram Yumman who introduced Shiv Kumar Batalvi to Kavi Darbars (gatherings where poets come together for recitation of their poetry) in Punjab.
Shiv Kumar Batalvi was fond of singing, and he used to sing his poetry on various occasions.
After failing in college, Shiv Kumar Batalvi's father, Pandit Krishan Gopal, forced him to join the Revenue Department as a Patwari/Tehsildar (an official collector of the Revenue Department). After joining, Shiv Kumar Batalvi bribed a retired official to take care of his official duties in exchange for one-third of his salary. Shiv Kumar Batalvi resigned from his job in 1961.
He remained unemployed till 1966. Due to a lack of finances and having no financial support from his father, Shiv Kumar Batalvi used to rely on the fees of Kavi Darbars.
Shiv Kumar Batalvi's initial books were published by Lahore Book Shop in Ludhiana, Punjab, which was owned by Jeevan Singh who used to pay a royalty for the books to Shiv Kumar Batalvi in terms of a stitched suit, a bottle of whiskey, or a return fair as Shiv used to travel to Ludhiana from his village Batala.
In 1966, Shiv Kumar Batalvi took a clerical job at the State Bank of India, Batala branch.
Shiv Kumar Batalvi was also known as 'Birha Da Sultan' (King of grief of separation from a beloved) and 'John Keats of Punjabi Poetry.' [5]

The Daily Times
His mother, Shanti Devi, was a great singer and it is believed that Shiv inherited the talent of singing from his mother.
Shiv Kumar Batalvi was the youngest recipient of the Sahitya Akademi Award in 1967.
Punjabi revolutionary poet Avtar Singh Sandhu, known for his pen name 'Pash,' was the biggest critic of Shiv Kumar Batalvi.
Amrita Pritam would often encourage Shiv Kumar Batalvi to write poems. Amrita would often address Shiv Kumar Batalvi as her brother. Amrita mentioned and praised Shiv Kumar Batalvi in one of her books.
Amrita Pritam writes to Shiv Kumar Batalvi: "Shiv Veer,
Tuhadi kavita ne mere kole ena likh'waya ni mainu jena ru'waya ae…" "Shiv di kalam vich rukh boote Panjab de, rasama-rivaja Panjab diyan, sab'yata sanskar Panjab de par dard sari duniya da Sanjha…!" pic.twitter.com/wRRkWk5BEv

— Rupinder (@RupinderKW) May 6, 2020
Shiv Kumar Batalvi loved playing flute in his spare time.
In 1980, the then chief minister of Punjab, Amin ud-din Ahmad Khan, laid the foundation of Shiv Kumar Batalvi Auditorium Centre in Batala, Punjab. However, the auditorium was inaugurated in 2016 by the Shiromani Akali Dal leaders. [6]

Hindustan Times
Shiv Kumar Batalvi's famous poem 'Ikk Kudi Jihda Naam Mohabbat Ghum Hai' was made into a song and was used in the Bollywood film 'Udta Punjab.'
In 1962, he was diagnosed with pleurisy (inflammation of lung tissues). He also suffered from multiple attacks of epilepsy, a brain disorder.
In 1968, he moved to Chandigarh as he got a job in the State Bank of India in the Chandigarh branch. Reportedly, Shiv Kumar Batalvi was not happy living in Chandigarh.
In 1972, after returning from England, Shiv Kumar Batalvi was in a state of depression as many critics had started writing against Batalavi's work, which made Batalvi an alcoholic.
Shiv Kumar Batalvi was an avid smoker.
In 1974, Shiv Kumar Batalvi's book 'Alvida,' (Farewell) a collection of poems, was published by Guru Nanak Dev University, Amritsar, a year after Shiv's death.
In his childhood, Shiv Kumar Batalvi used to wander around in his village the whole day. He would often spend time in solitude. The other villagers used to call him a 'Malang' (a carefree wanderer).